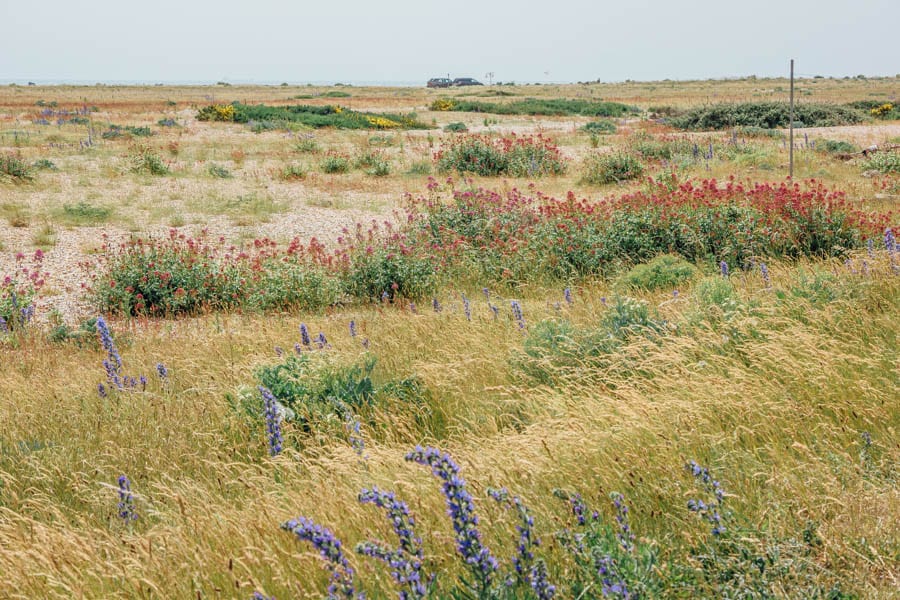 Little did I know that I had arrived in Dungeness this past June weekend at an ideal time for wild flowers. This headland on the Kent coast is a unique wilderness touched both my man and a spectacular plant life.
I was gawping at the contrasting surreal and strange scenes when I began noticing the remarkable splashes of colour from wild plants growing out of the pebble covered land. My last post will give you an overview of Dungeness, Britain's only desert. An area of natural beauty mixed with surreal scenes of abandoned ships, shipping containers and nuclear power stations.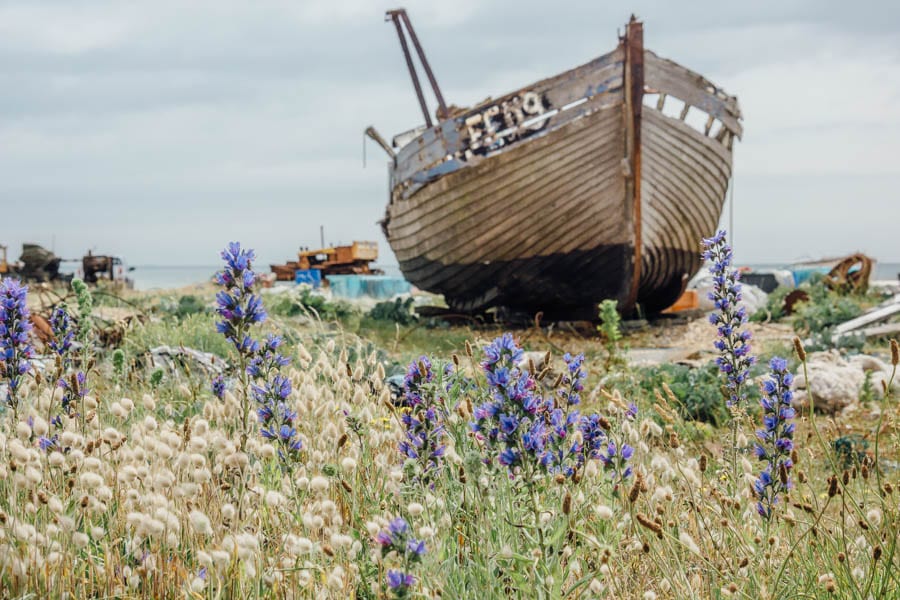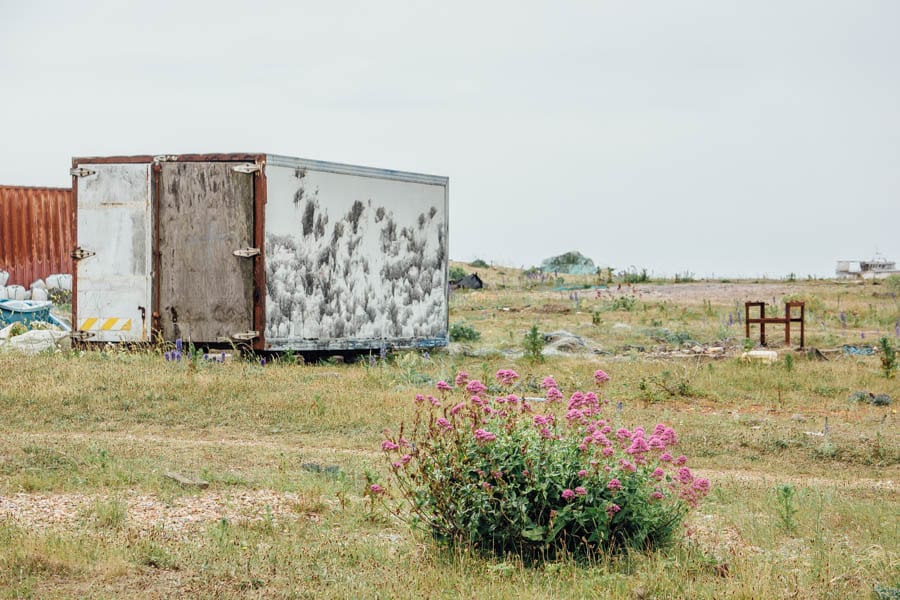 Dungeness is a shingle foreland that has been designated a National Nature Reserve. Over 600 plant species grow here – a third of all plants found in the UK.
A widely used quote, apparently originally written in the New York Times, is:
"If Kent is the garden of England, Dungeness is the back gate."
What was particularly uncommon about this landscape was the sight of two nuclear power stations within it.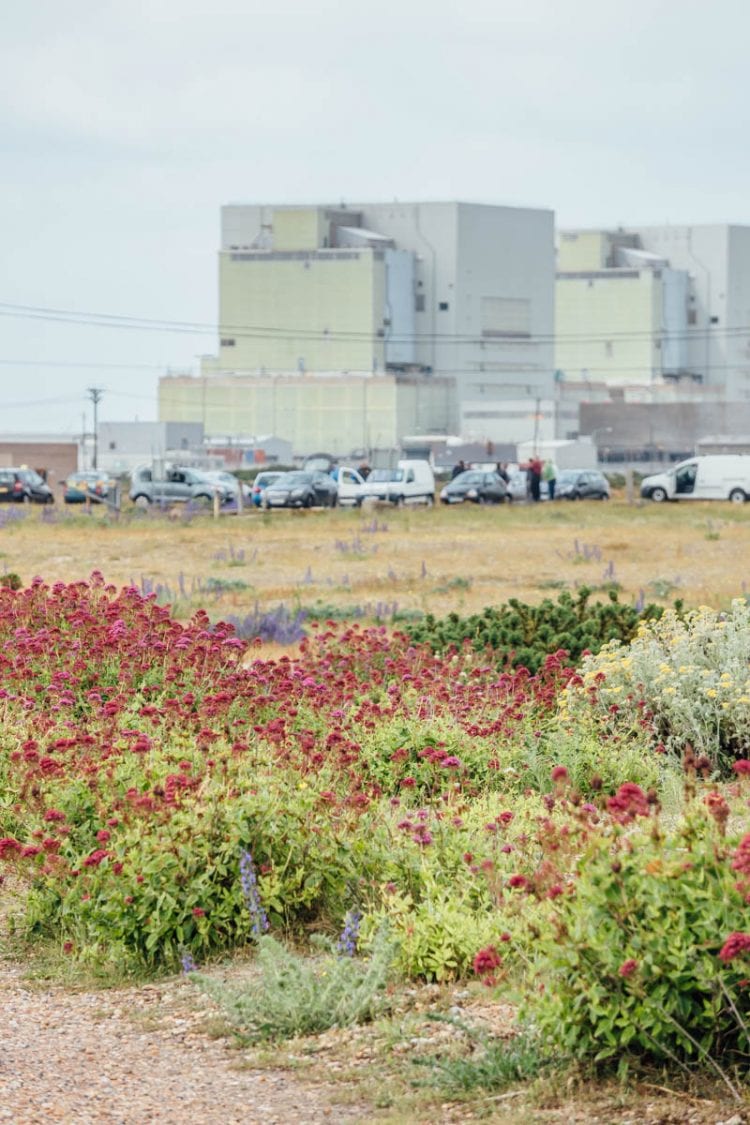 Non native red valerian and yellow flowered silver ragwort are some of the non native species growing amongst the Dungeness flowers. Plants seemed to be very happy growing right in the shadow of the nuclear station.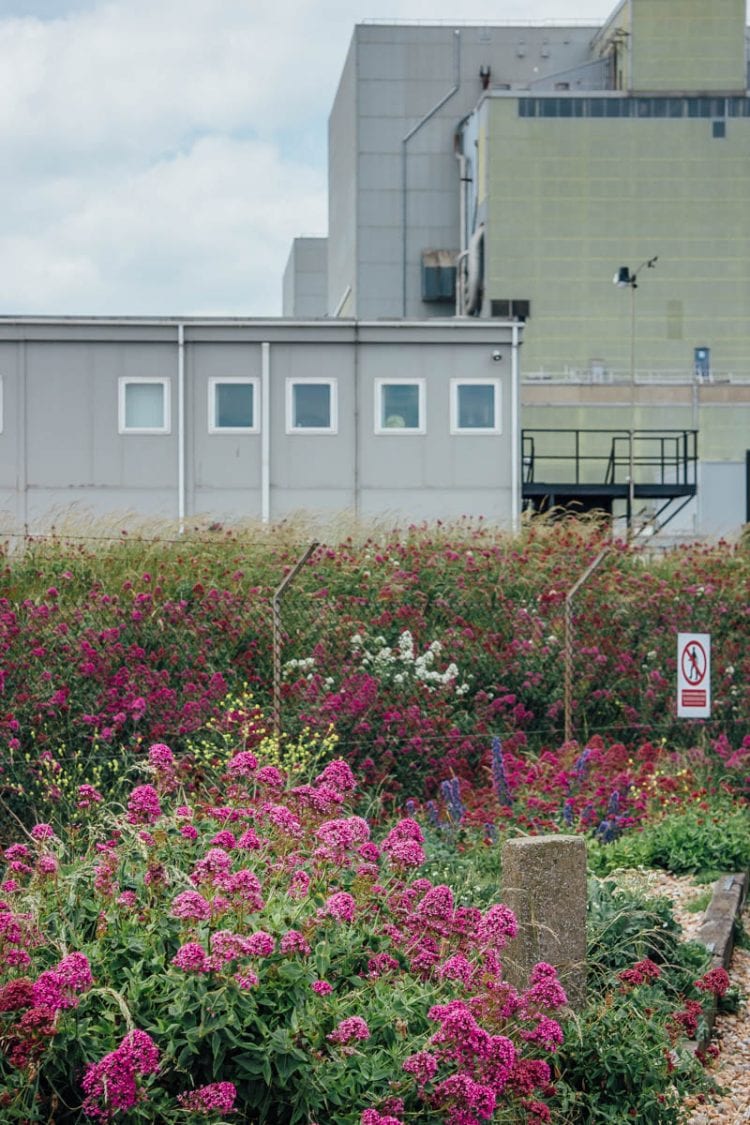 In early summer it's common to see plant species such as the viper's bugloss, yellow horned poppy, hound's tongue and biting stonecrop.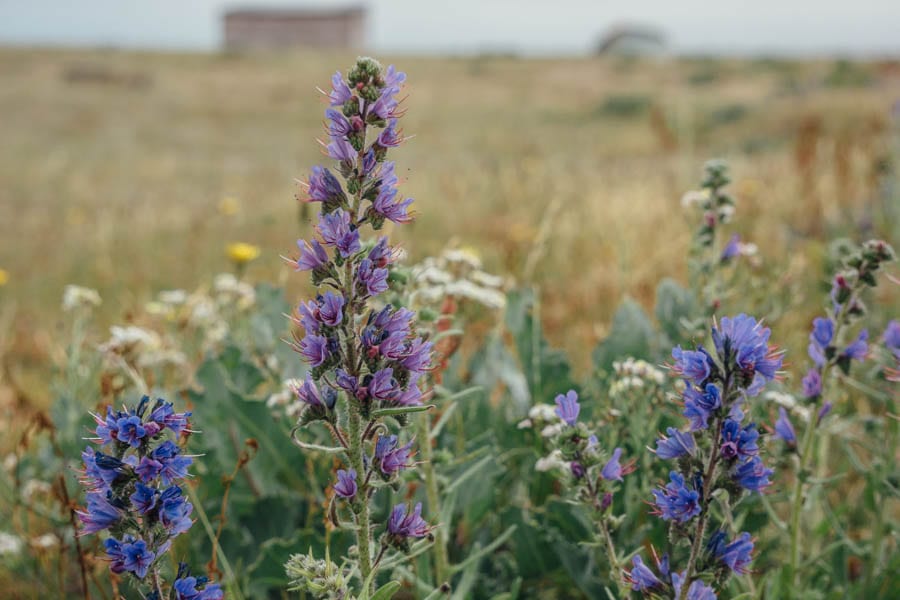 Viper's bugloss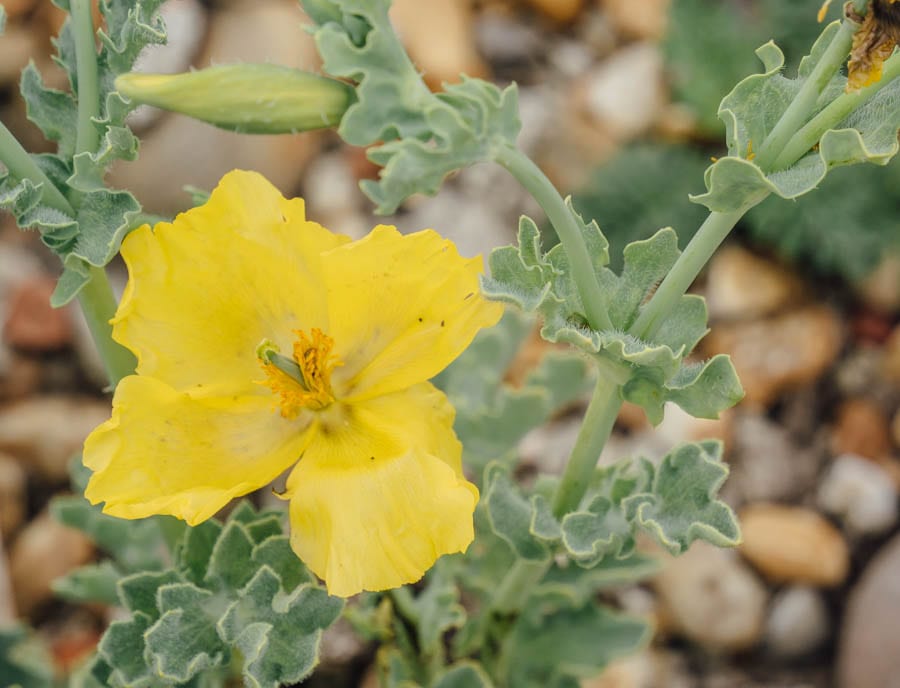 Yellow horned poppy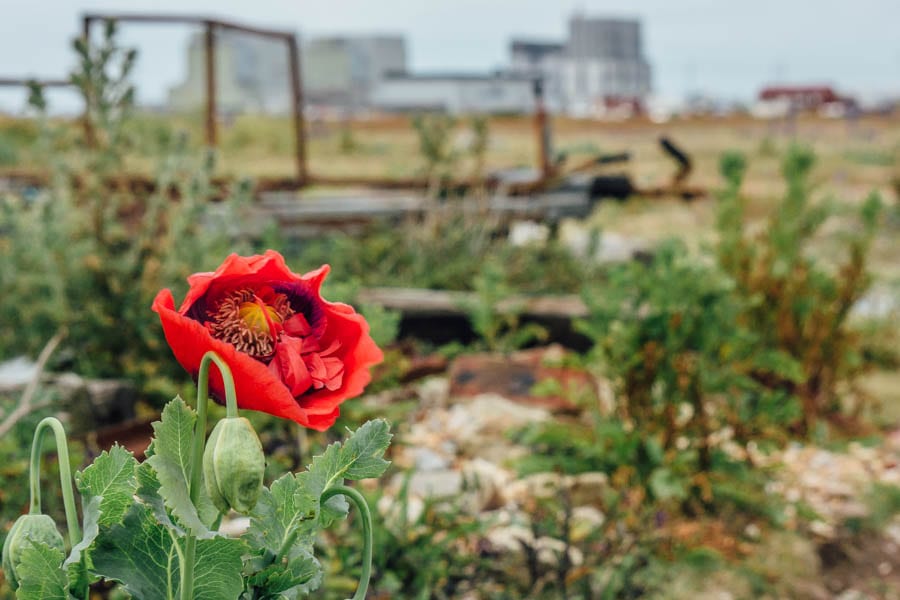 Red poppy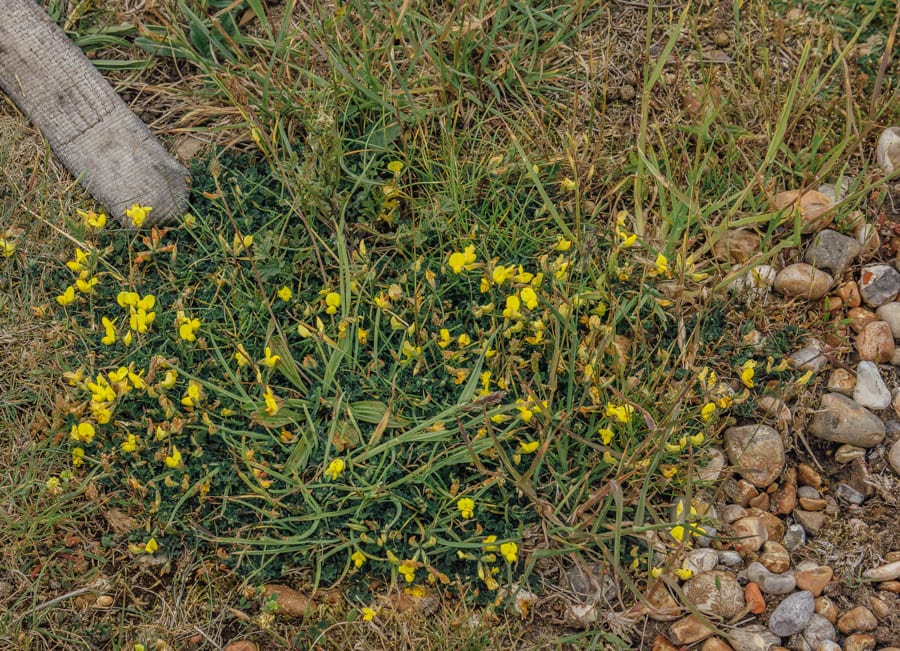 Yellow flowered broom
Sea kale was flourishing and flowering as well. Areas of the shingle beach were dotted with abandoned ships and vegetated communities.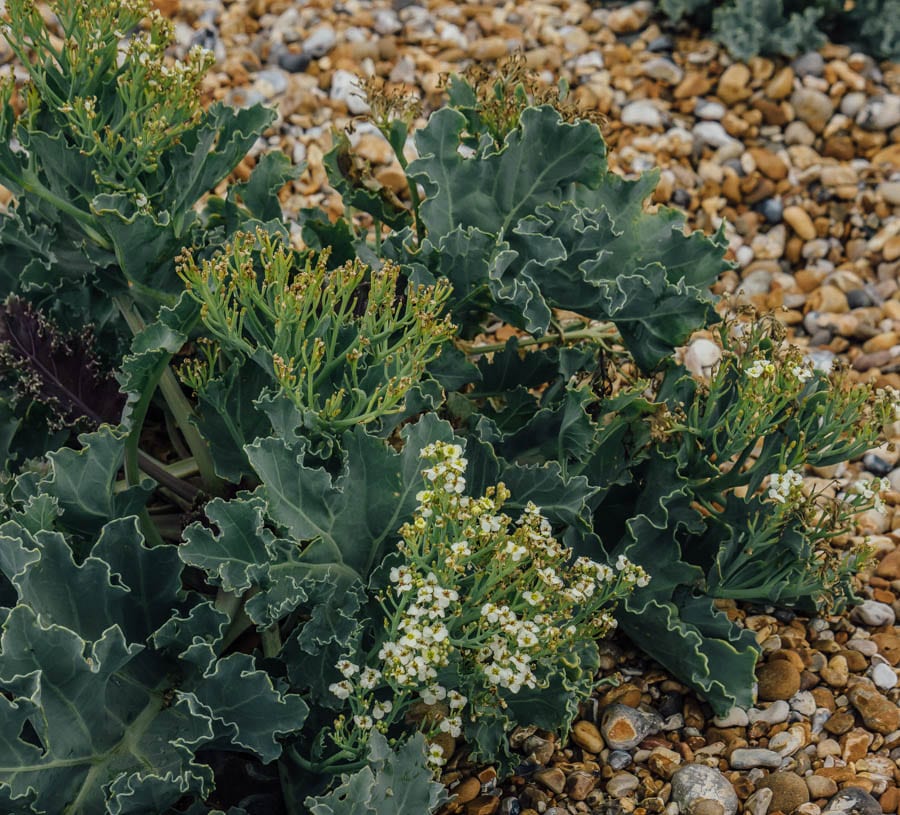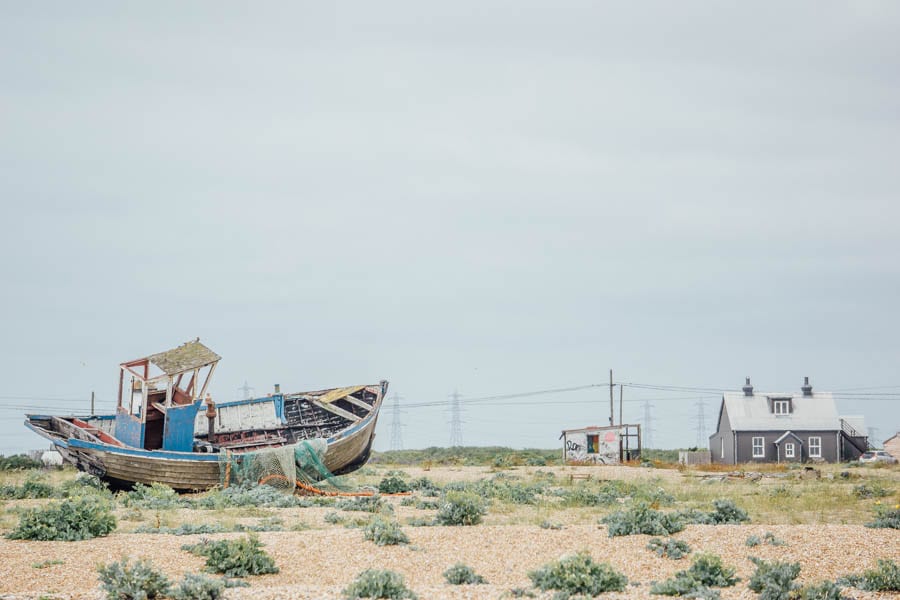 Although most of the houses lacked any fences or clear boundaries they were surrounded by the flowers of Dungeness. (I have a picture of the famous Derek Jarman garden in my previous write up on Dungeness but will be showing more soon as I have too many photos!)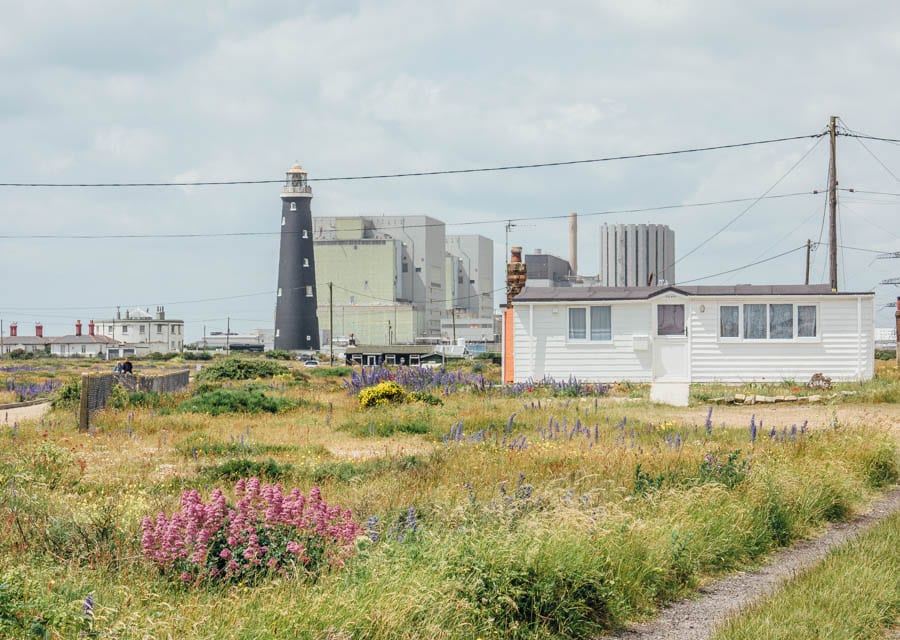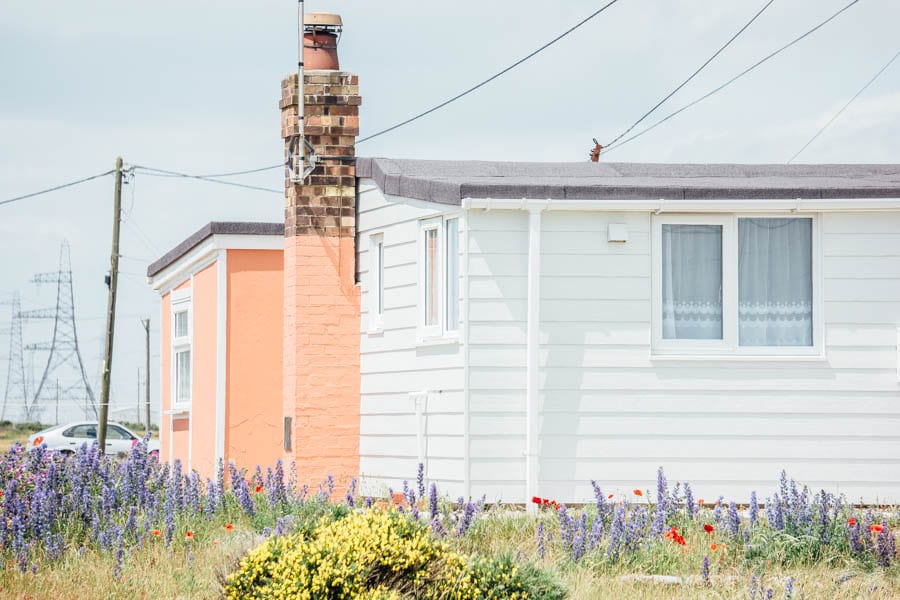 It almost seemed stranger to see the sight of roses climbing up a cottage wall.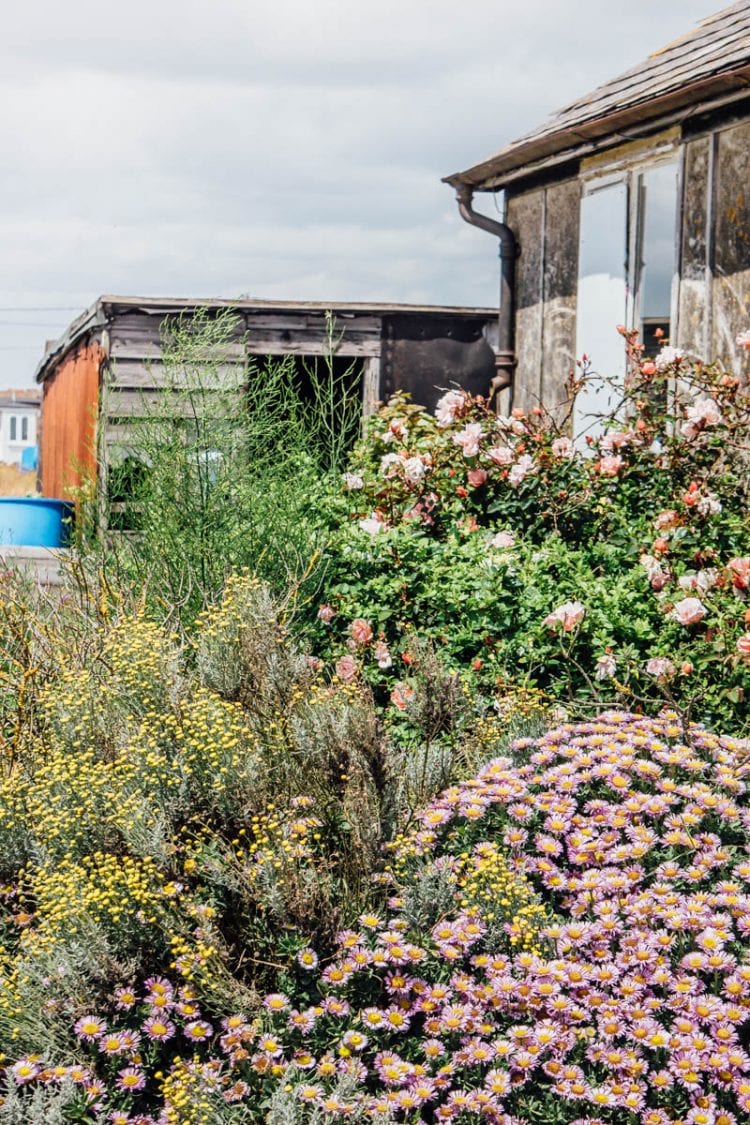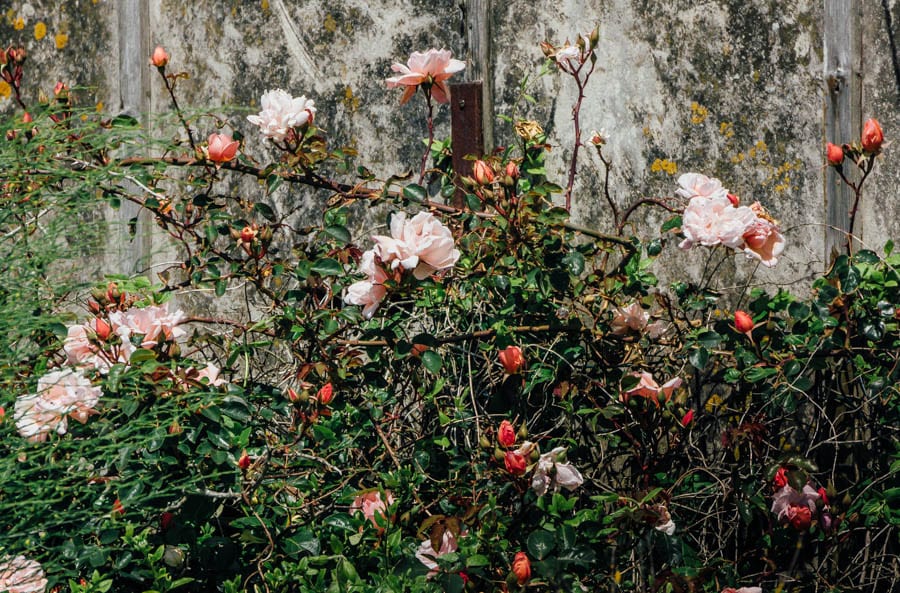 I fell in love with a red and white beach house that had a small pinkish red and white caravan parked outside and driftwood used as sculptures in the garden.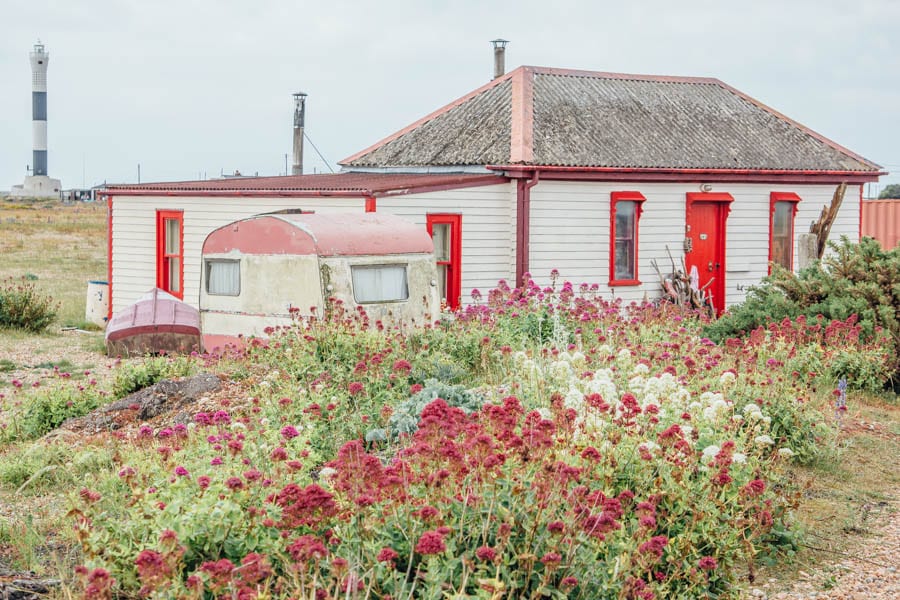 Standing out in its flower beds were red hot poker Nobilis.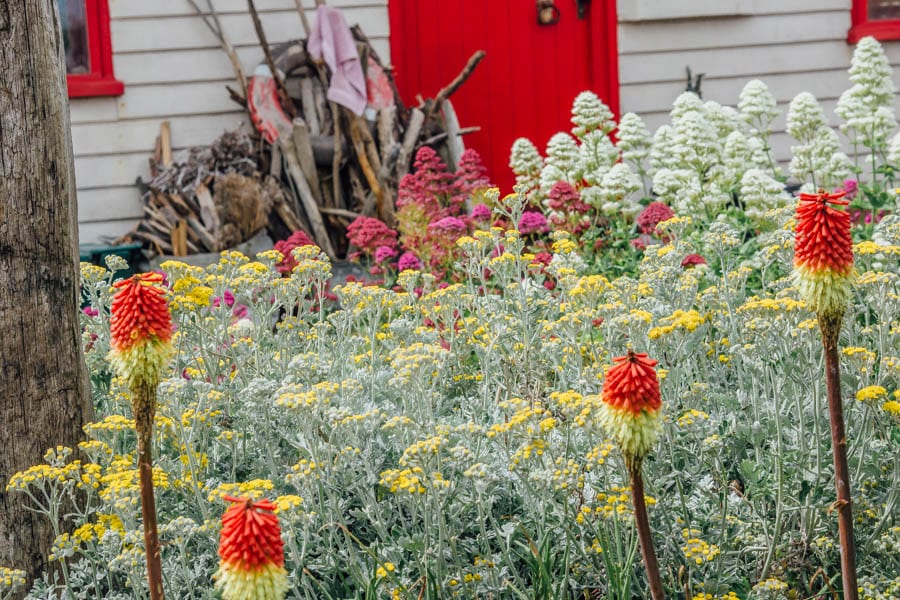 Many artists live now in Dungeness. Who knows if one dwells within here?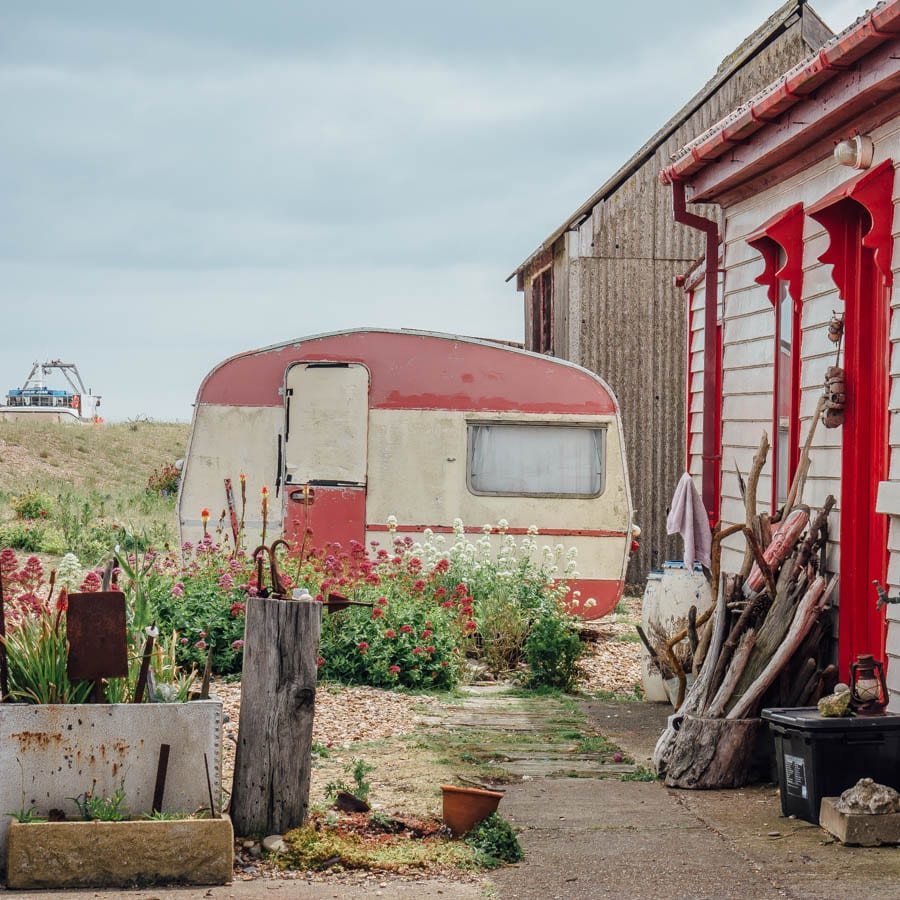 Fortunately this fragile environment is now protected as a nature reserve. Rare species grow on the shingle beach alongside native wild flowers.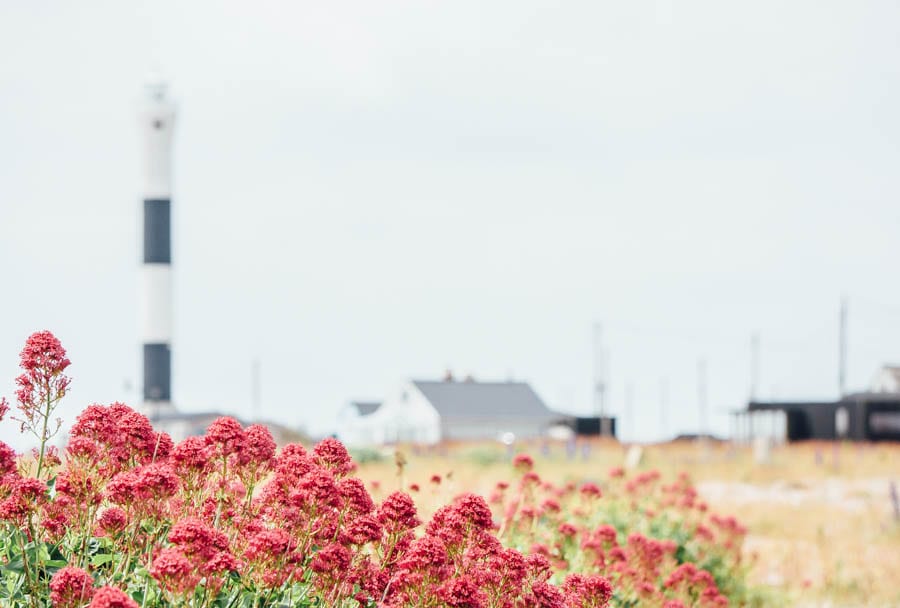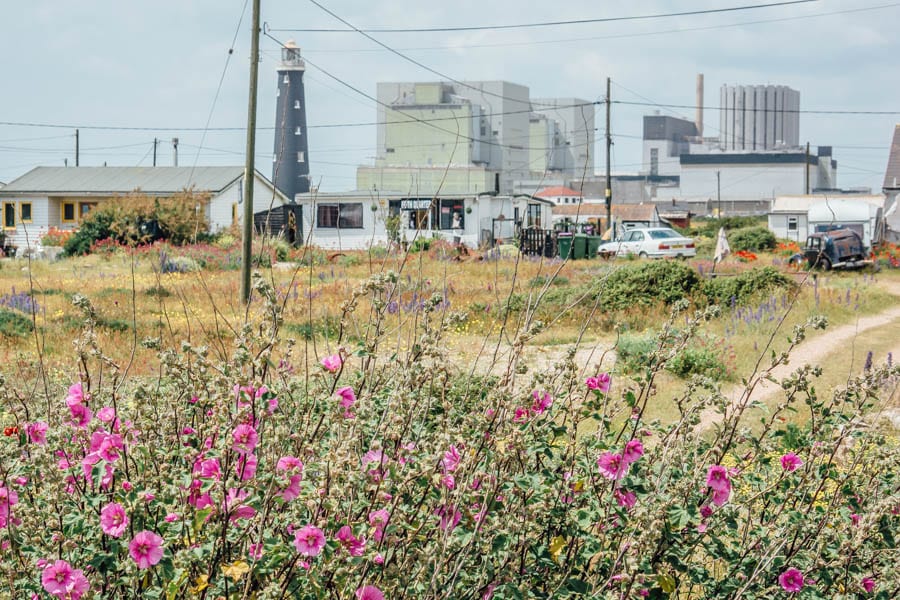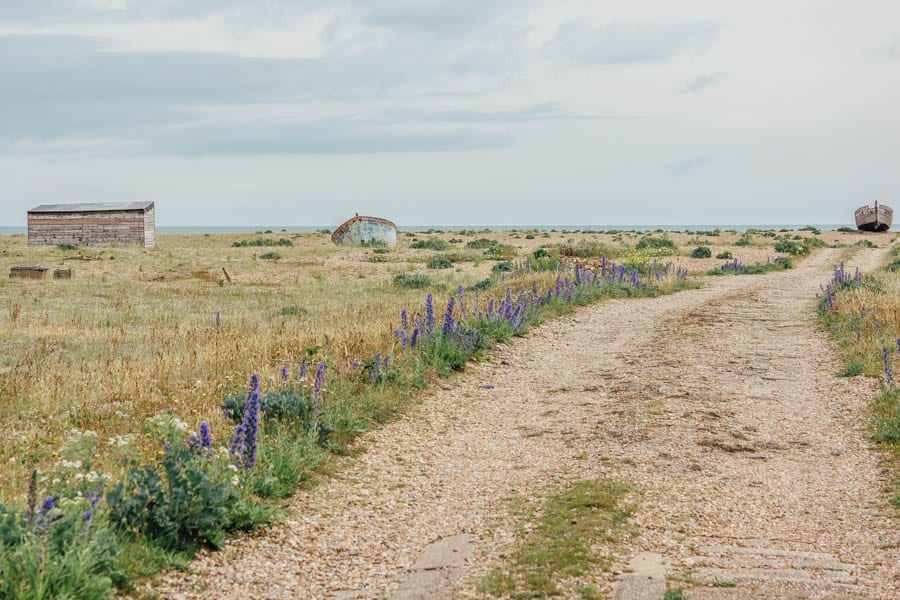 I'm so looking forward to returning this summer with my kids to tour the nature trails and spot wildlife in another part of this wilderness called Dungeness.