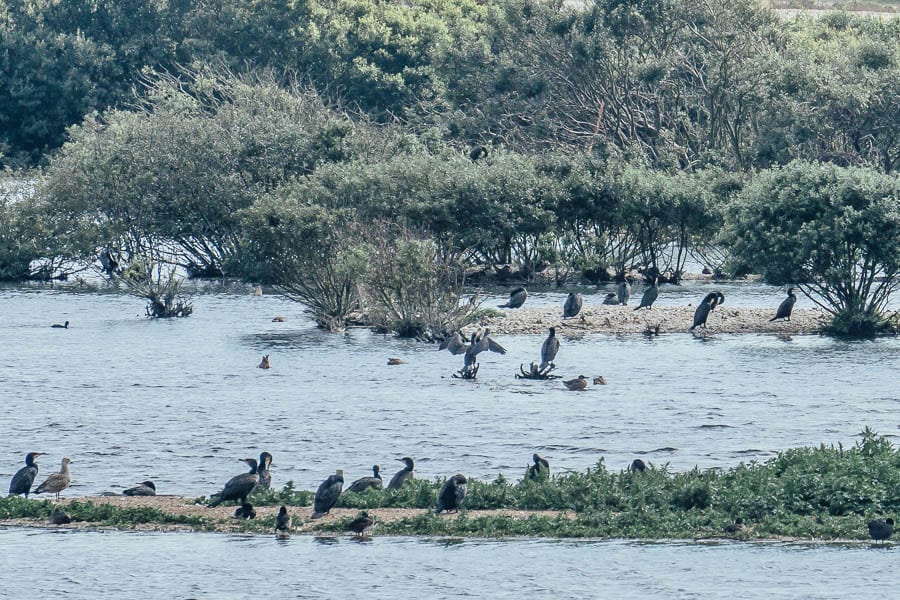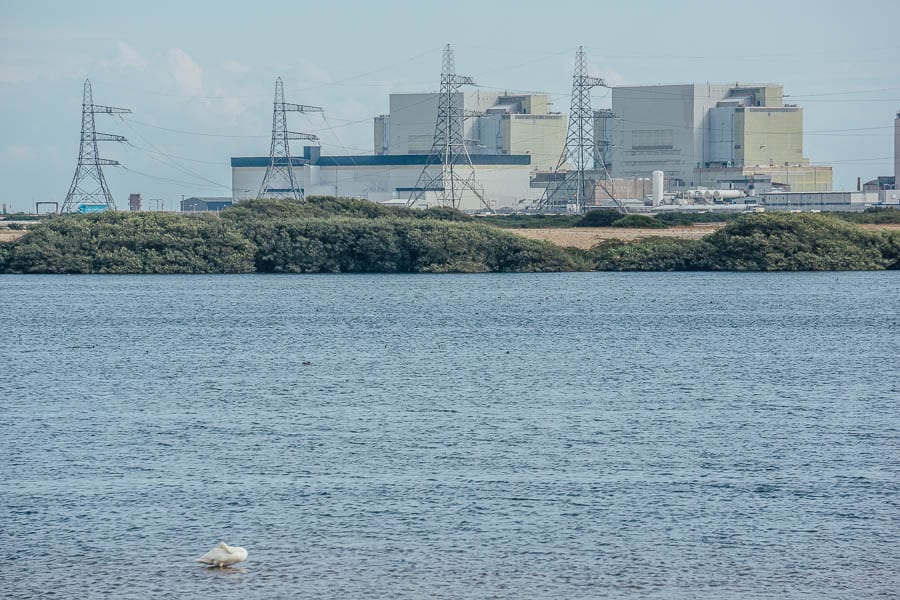 No matter what season you can expect quite a bird experience at the RSPB Dungeness nature reserve in Kent, south east England. The nearly 1000 hectares of nature reserve with lakes and marshes is part of the otherworldly shingle landscape of Dungeness on the edge of the English channel. It's a place where you can view different waterfowl and seabirds each season with an extraordinary background of nuclear power stations, giant power lines and lighthouses. It's also a resting stop and shelter for migrating birds.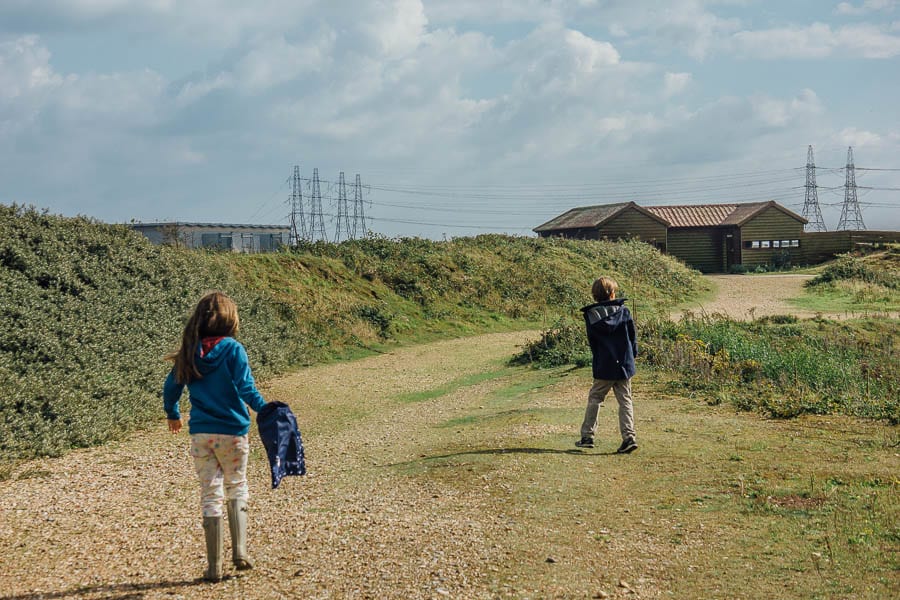 I went there in early September with my twins Luce and Theo. There are two main trails around the reserve. (If you have little ones it's good to know both trails are stroller friendly.) The Hanson ARC trail is just under a mile while the main trail leads you on a two mile (3.2 kms) circular walk around the reserve. We saw cormorants, little ringed plover, moorhen and all sorts of waders during our expedition.
Even if you're not bird crazy it's worth a walk along the trails lined with the amazing wild flowers native to Britain's only desert. There are plenty of wildlife and mini beasts spotting opportunities too.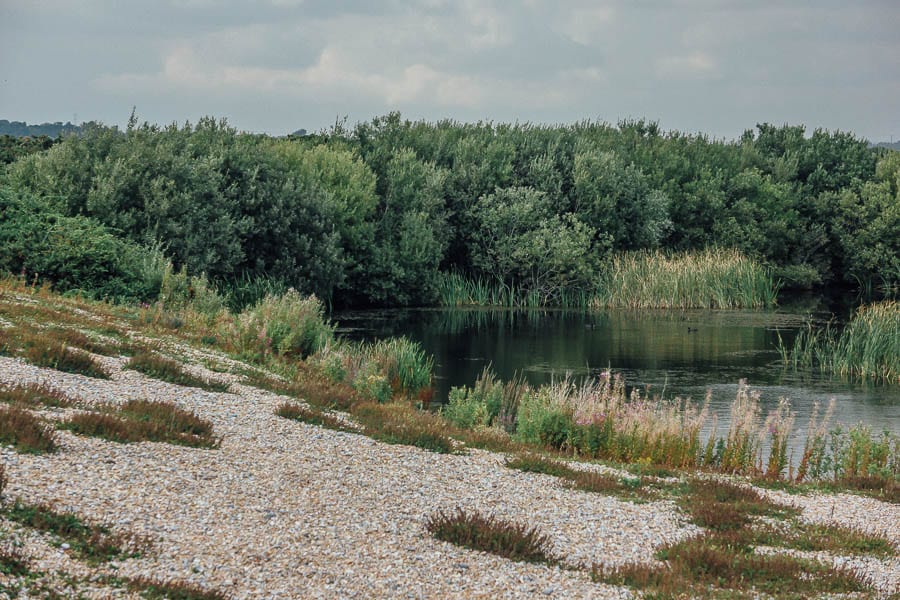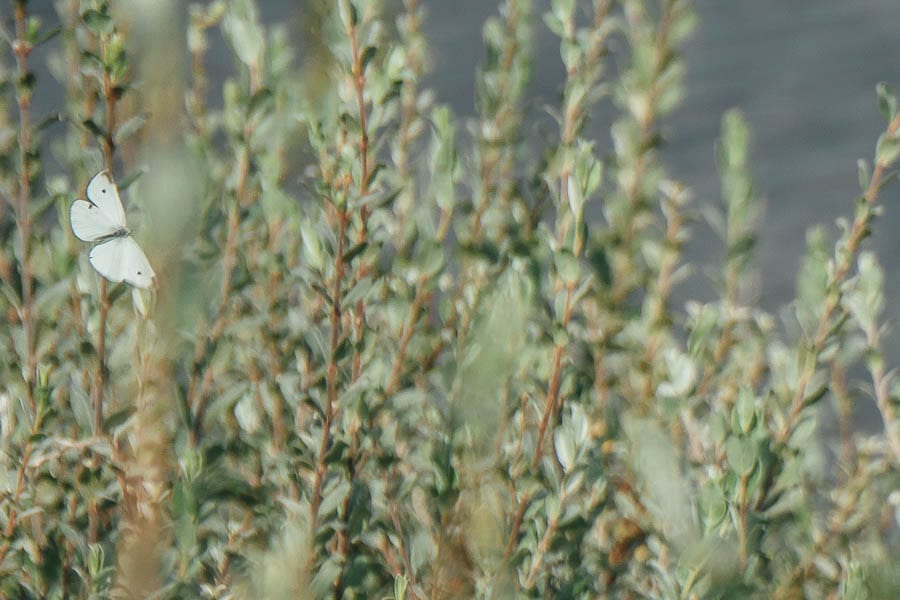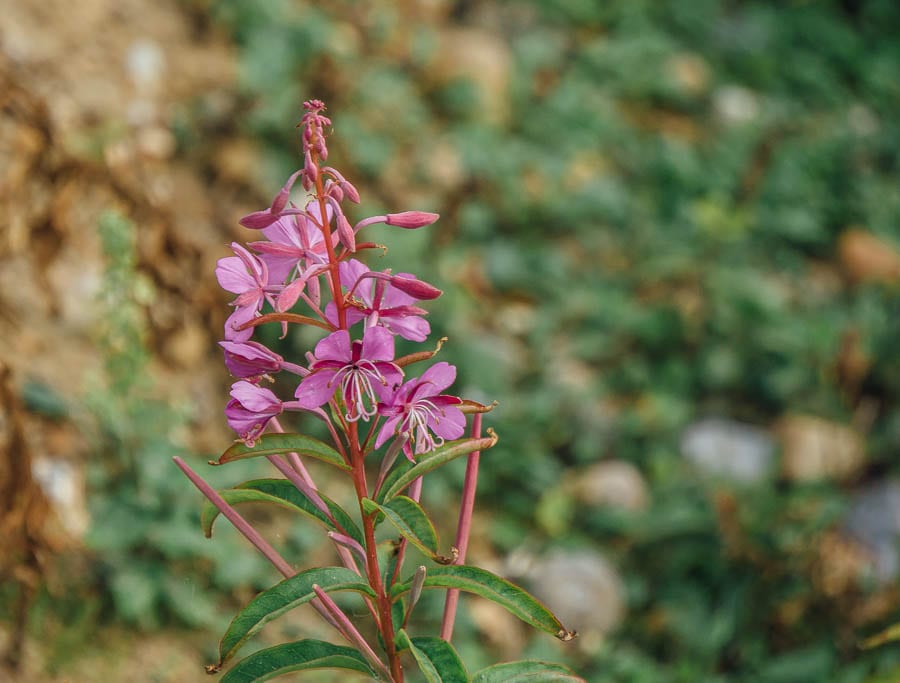 There are hides along the route where you can get a prime view of the wildlife. Inside each of the hides we found groups of visitors quietly observing the birds on the lake. There are posters on the hide walls for you to identify the birds. There's also marshes and water inlets all along the trail.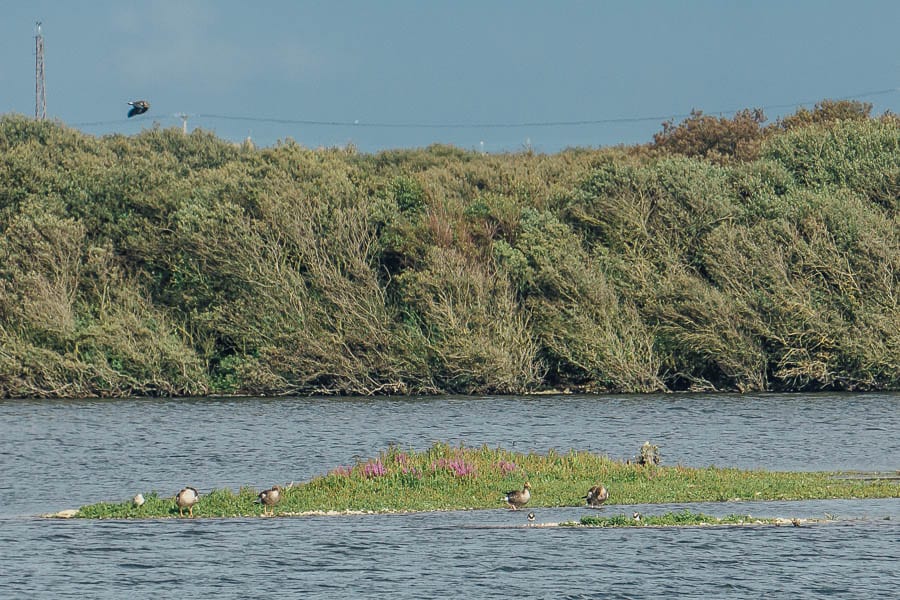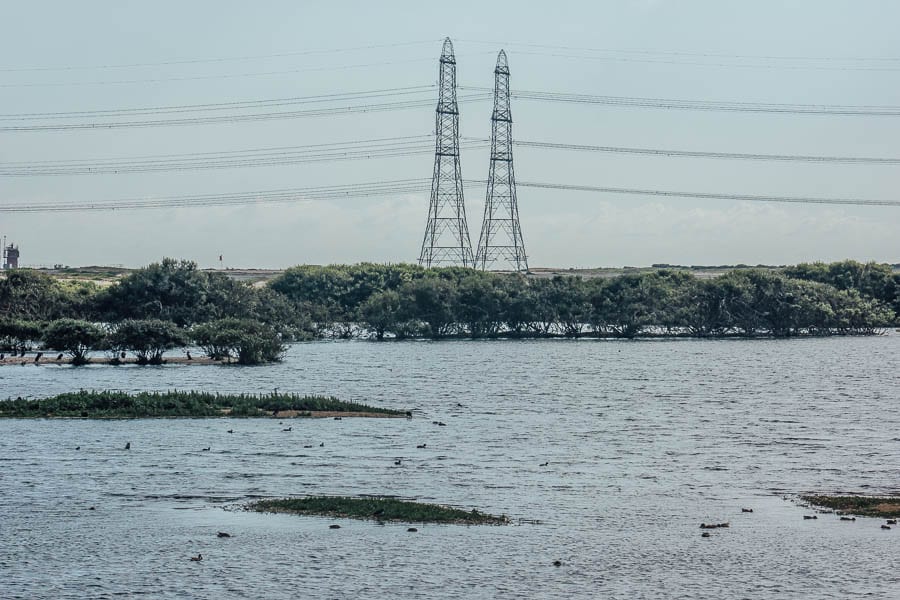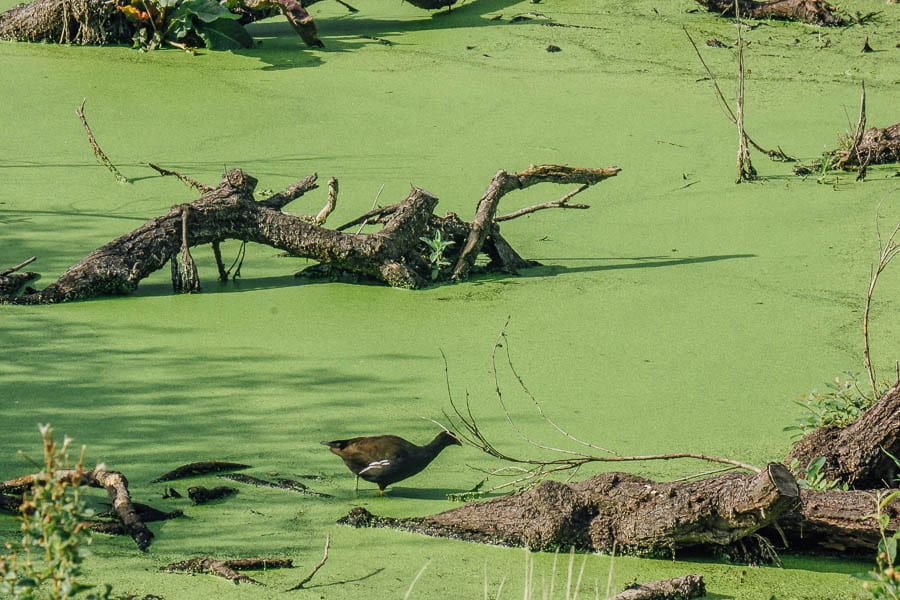 My daughter brought her binoculars but you can also hire them from the main visitor centre. As we only had one pair of binoculars with us we were the noisy ones in the hides as my two were constantly arguing about whose turn it was to use them.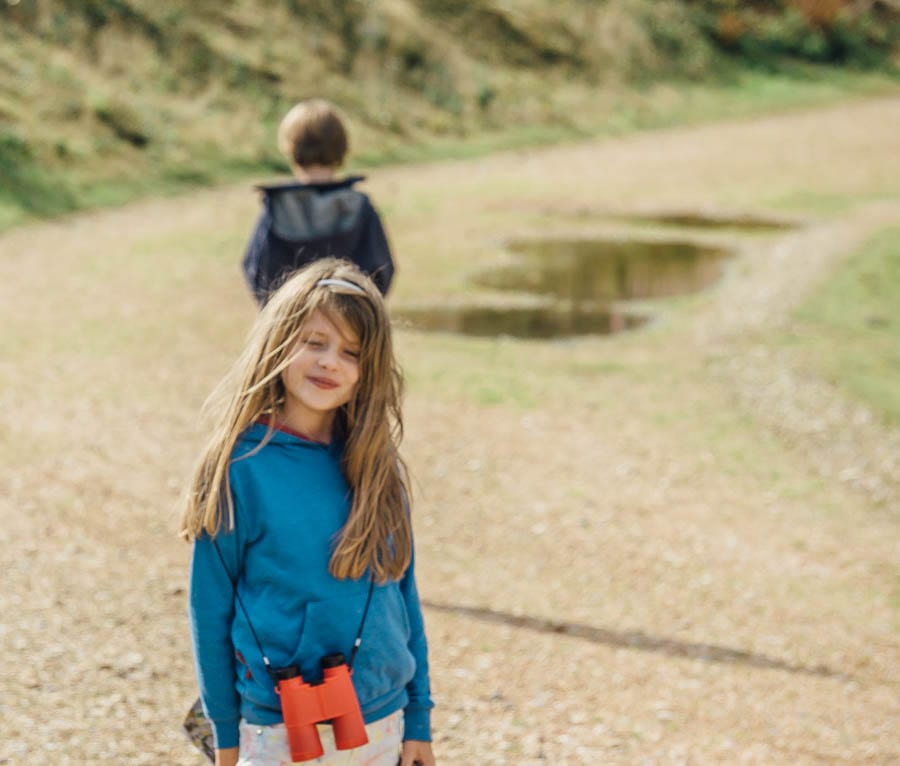 Our visit was  only cut short by approaching storm clouds. We will definitely be returning next summer especially as it literally was only a fifteen minute drive from Camber Sands beach in East Sussex. Next time I'll make sure we ALL have binoculars and I'll ask for the Wildlife Explorer backpacks available for young visitors.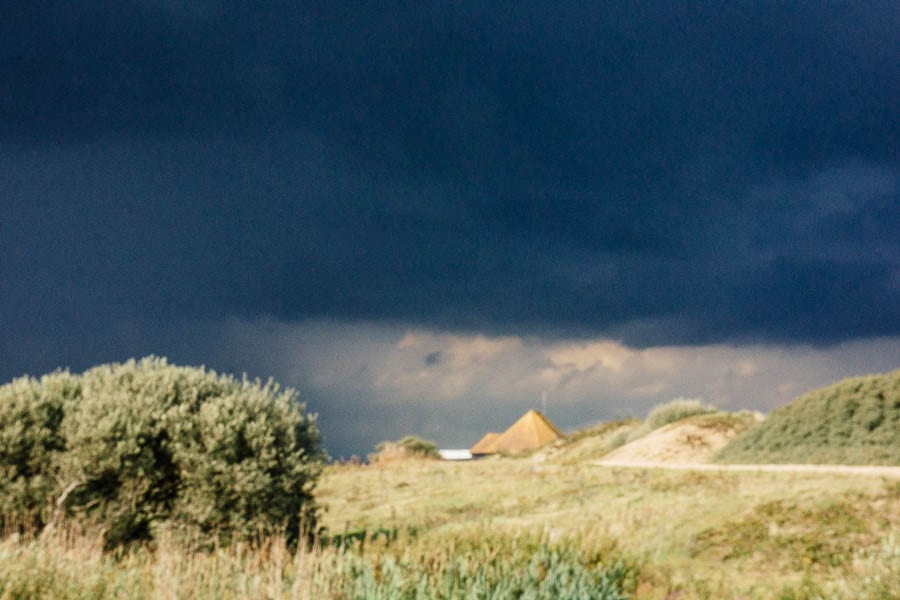 Actually it was thanks to us recently becoming a RSPB Wild Family that I made a detour to RSPB Dungeness during our recent holiday. I'm rather a fan of this strange headland in the south east as you can see by my post here. I was also blown away by the wild flowers in Dungeness which is home to 600 plant species, a third of all plants found in the UK. And here it is a haven for birds too!
Tips on RSPB Dungeness, Kent
I recommend exploring the RSPB Dungeness website for prices, opening times andthe list of possible seasonal sightings