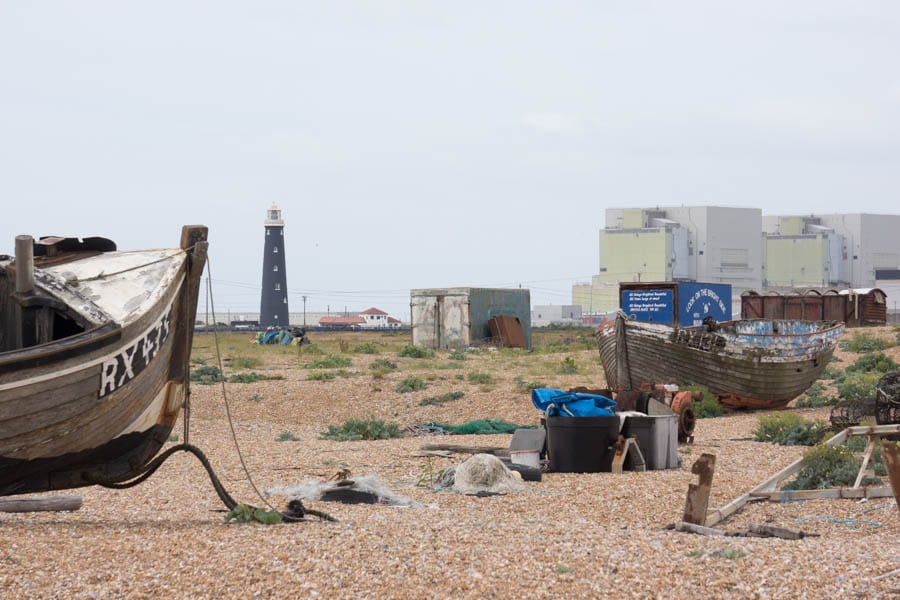 A great friend took me to Dungeness on Sunday and I'm already planning a return trip this summer with my kids. It's the most surreal and visually fascinating place I've wandered around for a very long time.  It's located on a strip of headland in Kent on the most south eastern tip of England. The shingled landscape is also classified by the Met Office, UK's national weather service, as Britain's only desert.
Dungeness is a world of contrasts. Some of it looks like a post apocalypse scene but the area has also been designated as a National Nature Reserve (NNR), Special Protection Area (SPA), a Special Area of Conservation and a Site of Specific Scientific Interest (SSSI). The beach will be great for collecting stones with my children but not a place for a swim due to the currents and a steep shelf.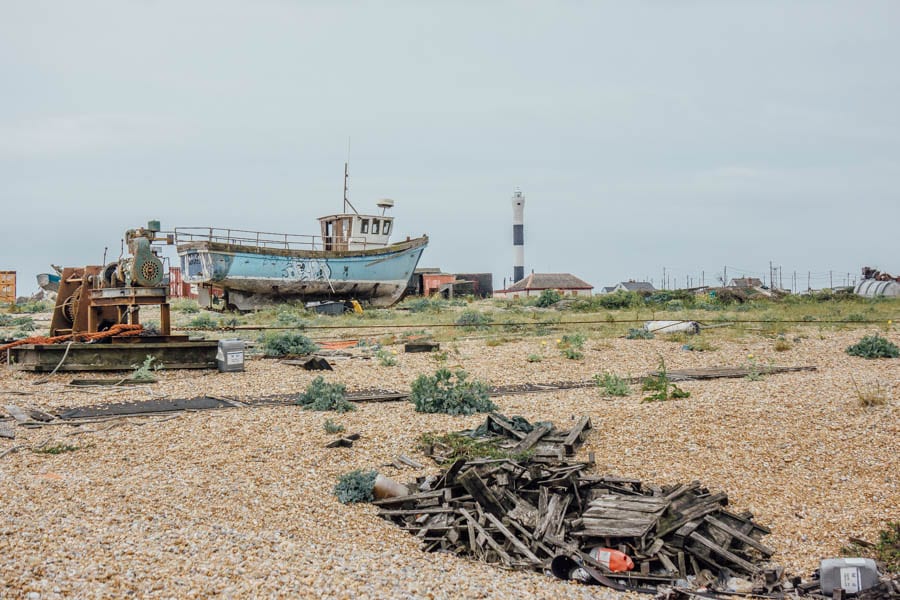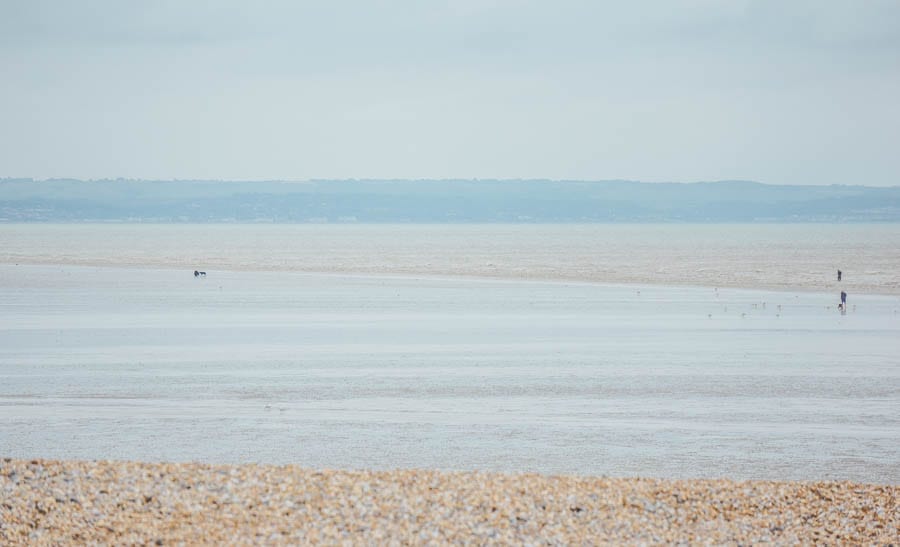 My next post focuses on the wild flowers I captured on this June visit.
Scattered along the beach and near the shore are fishermen boats. Some are still in use while others have been abandoned.  Shipping containers, fishing nets and huts, and metal debris surround them.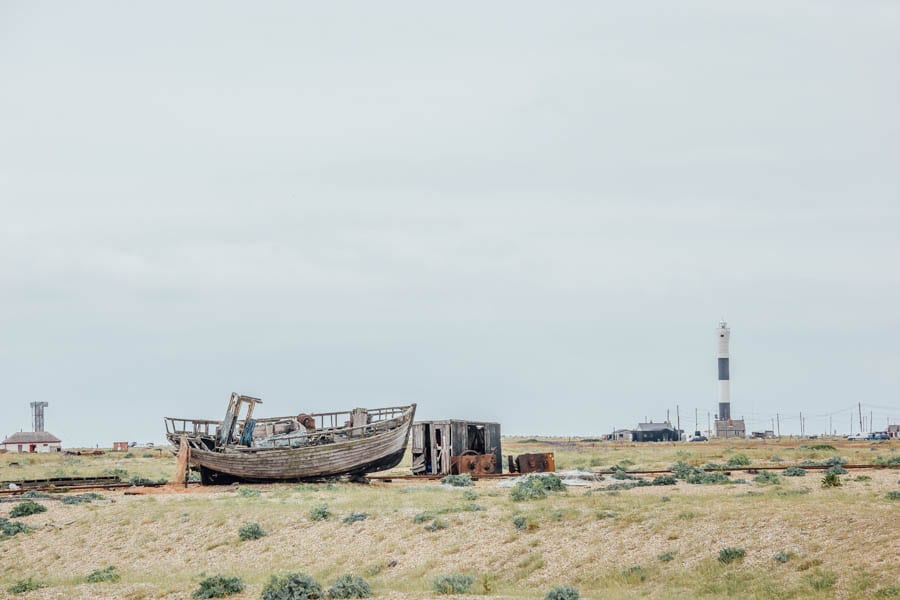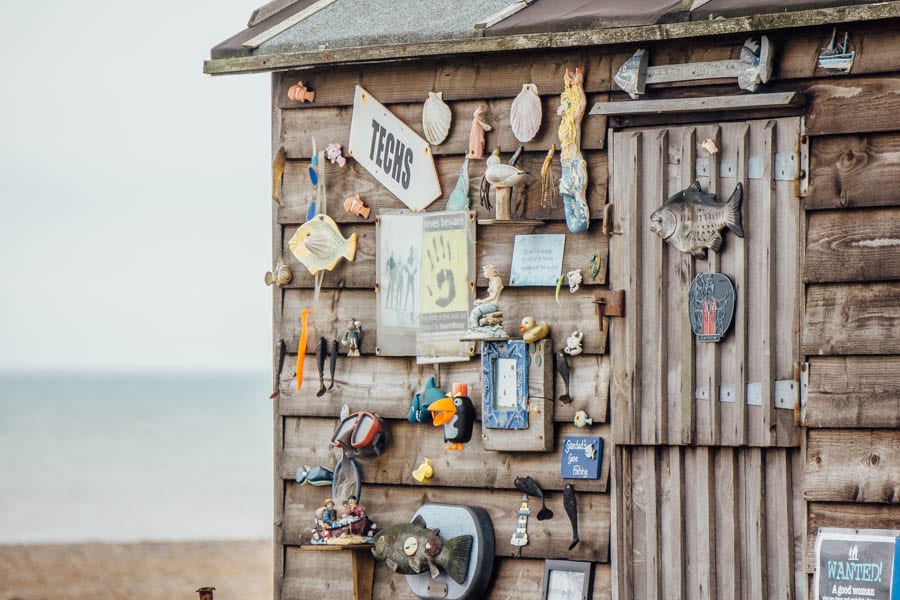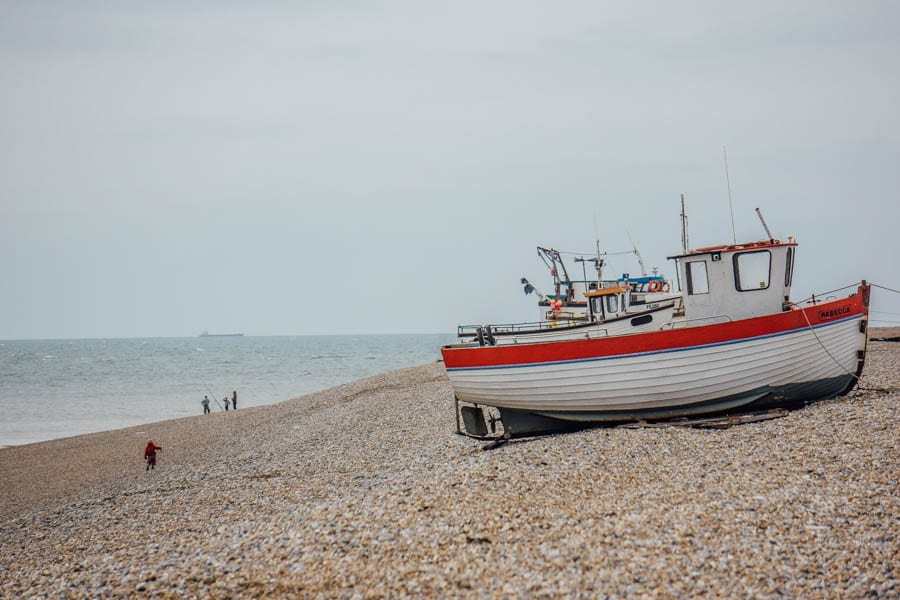 As you walk around two Nuclear Power stations act as a backdrop. Dungeness A was decommissioned in 2006 while Dungeness B is still working.  Groups and individuals can pre-book a tour with the visitor centre at Dungeness B.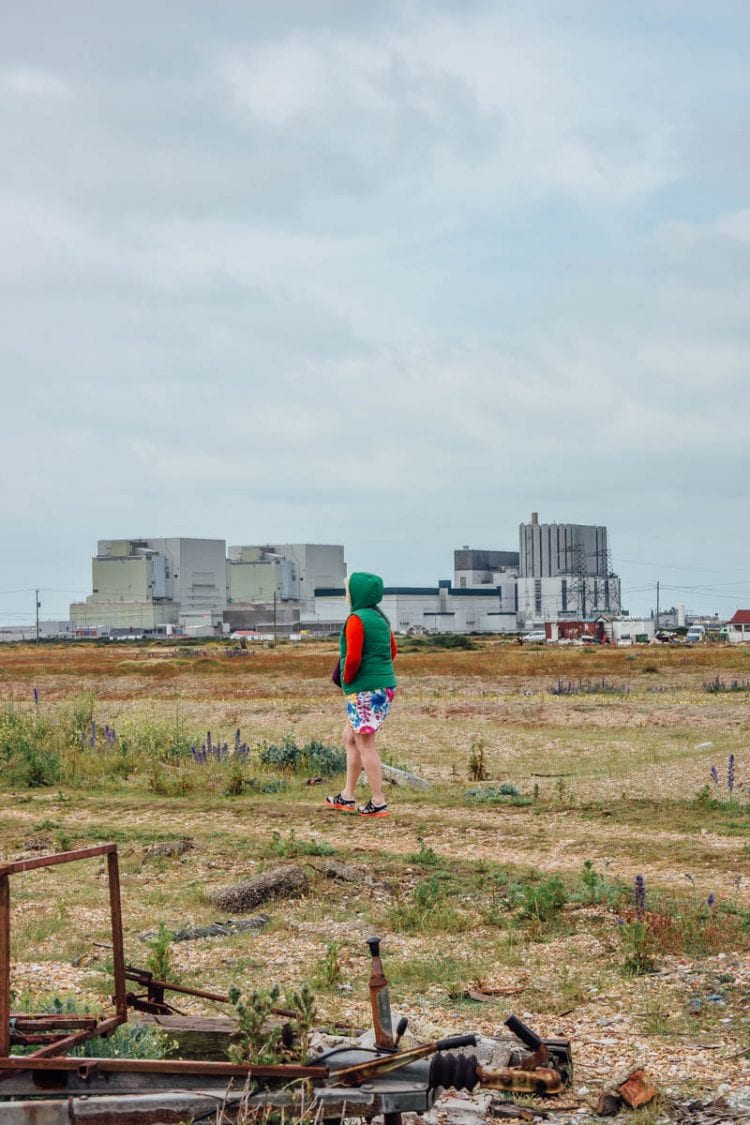 We arrived in Dungeness early on Sunday morning. It was worth the early start as there were barely any other visitors around. We were also lucky as overcast morning skies were taken over by the warmth of a mid-June day by early afternoon.
We asked to be dropped off near Prospect Cottage, its garden made famous by the former British film director Derek Jarman (1942-1994). Another post will give you some more highlights of this post modern garden.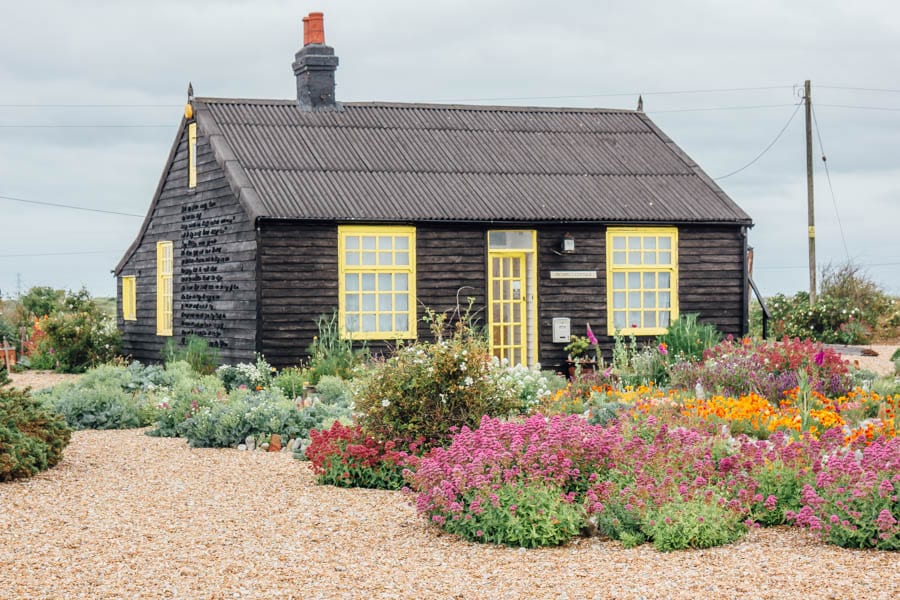 I noticed there were no boundaries, hedges or fences around most of the houses on the Dungeness Estate which number just under 100. Originally mainly homes for local fishermen and workers but now many have become beach homes.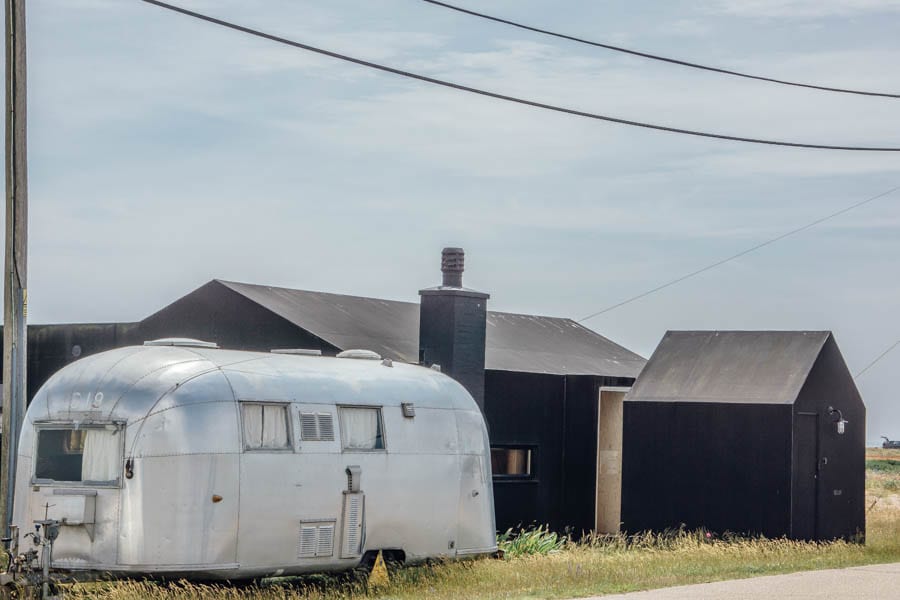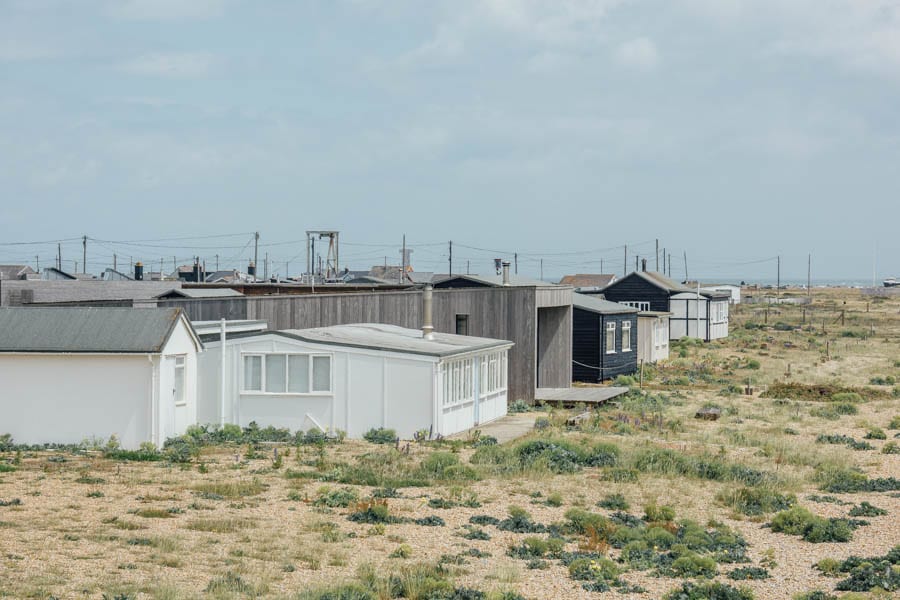 Whereas in earlier days railway coaches had been dragged here and converted into dwellings, now many have them have been built by architects. One of them is The Shingle House which is part of the contemporary designed houses available through the writer Alain de Botton's Living Architecture project.
Five lighthouses have been constructed over the centuries to accommodate this changing headland. Next door to the nuclear power stations and opposite the Light Railway cafe is the Old Lighthouse, built in 1904, which is open to visitors.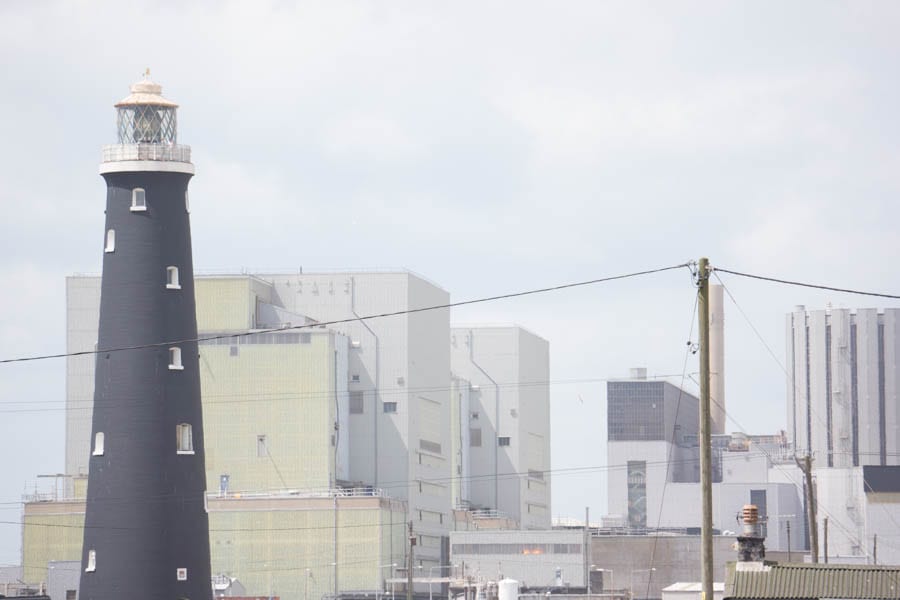 One way to visit Dungeness is to come aboard the miniature narrow gauge steam trains of the Romnery, Hythe and Dymchurch Light Railway. The one third full size Steam & Diesel locomotives run along a 13 ½ mile track from Hythe stopping at four stations in total. In 1928 the track was extended to terminate in Dungeness, a year after the line opened.  One of the two men who dreamt up the idea for this model railway was Count Louis Zborowski, the racing driver of the original Chitty Chitty Bang Bang Mercedes although he died before the trains were delivered. During World War II the War Department requisitioned it and built the only miniature armoured train in the world for military use.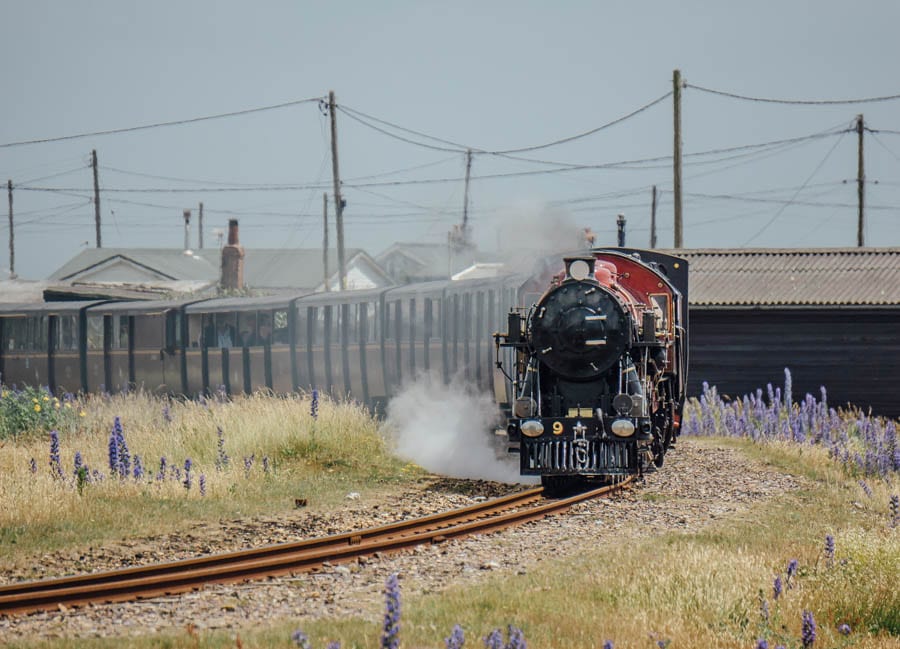 The two main places to eat in Dungeness are the Britannia Inn and the Pilot Inn Public House. But we stopped and had an incredible meal at the Dungeness Fish Hut. It's a family run business of local fishermen who serve freshly caught fish.  My lemon sole with chilli sauce, sour cream and lime was served on home-made coleslaw and flat bread. (Cost only £5!) My friend had a plaice fishfinger roll with salad. Two words sum up our meals – fresh and delicious. It looks like the Fish Hut is now known as the Dungeness Snack Shack and you can find out more here.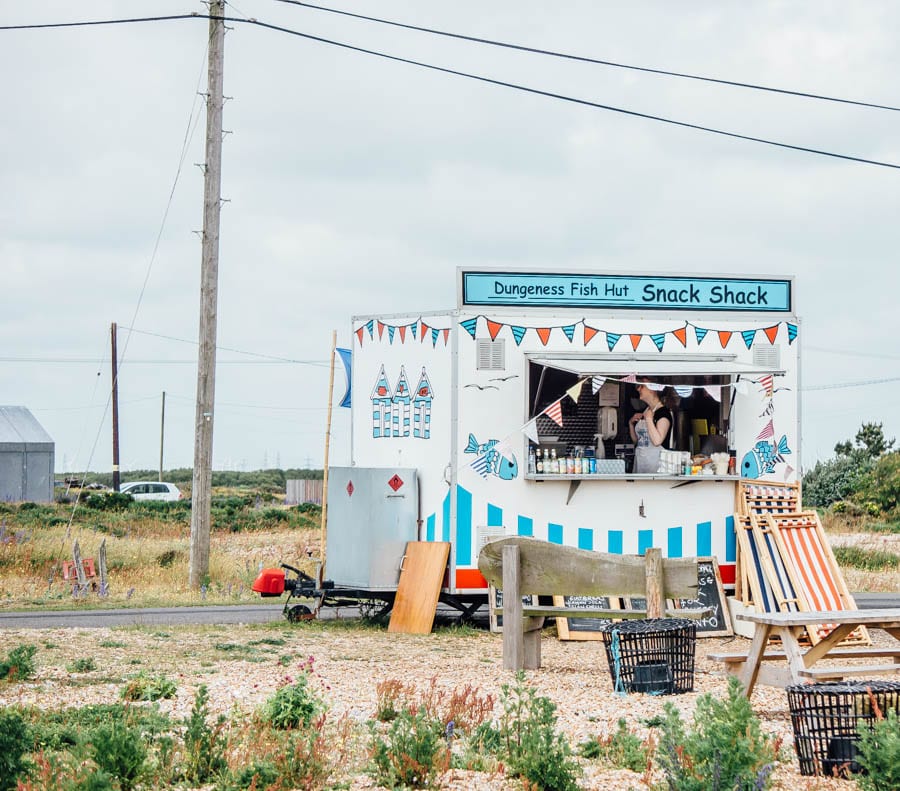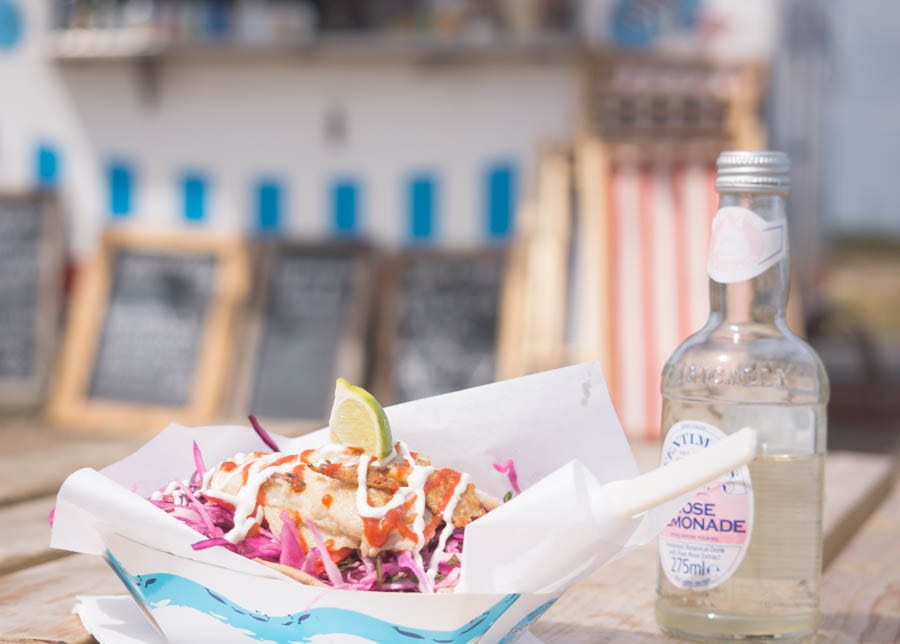 When I return this summer with my children, my main aim will be to explore more of the Dungeness National Nature Reserve as well as the RSPB's hides to observe birds along the nature trails.
My following post is a photo tour of some of the wild flowers and plants I saw here in Dungeness. Once again a remarkeable juxtaposition of how plant life and people live together in the Romney Marsh area.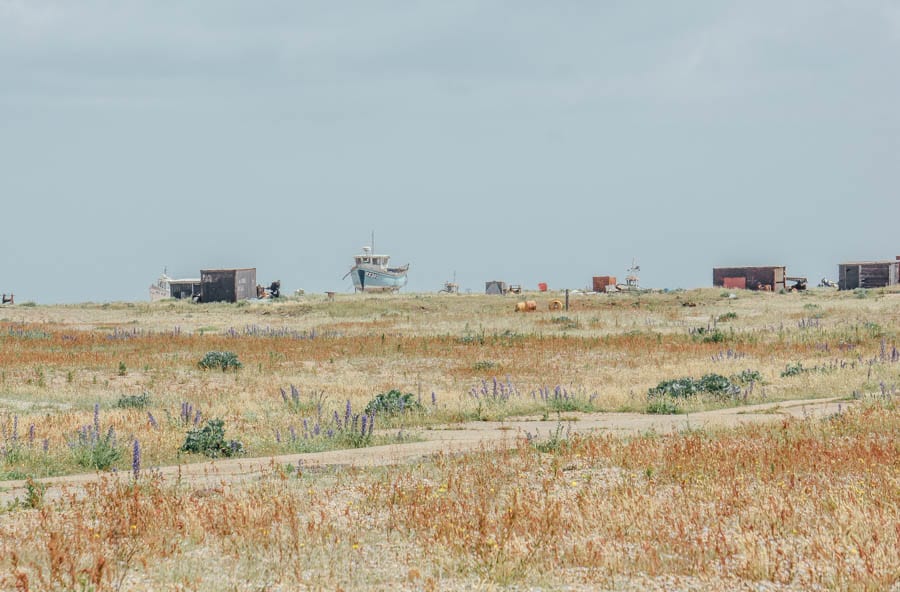 Dungeness has a strange desolate landscape but there's something rather startingly beautiful about this shingle desert.