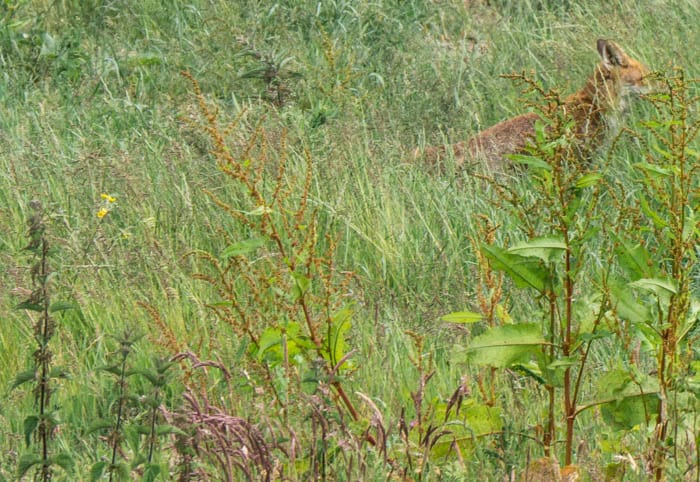 Sometimes at night we hear the cry of the fox, but last week one made its appearance in the broad daylight. First of all I saw something move around in the undergrowth but it was rather camouflaged.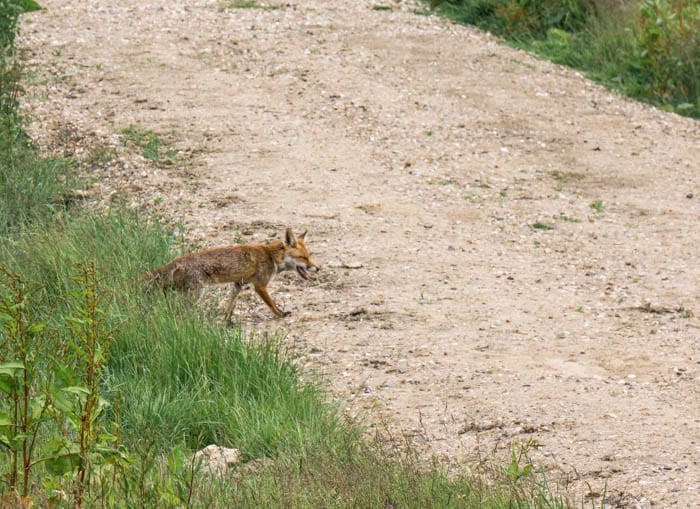 Then out came the red fox and walked up a dirt lane near our garden. My daughter was home with a minor sick bug so I quickly fetched her. She could have one of our wildlife spotter adventures just by standing on our deck and watching the fox in the lane and field below!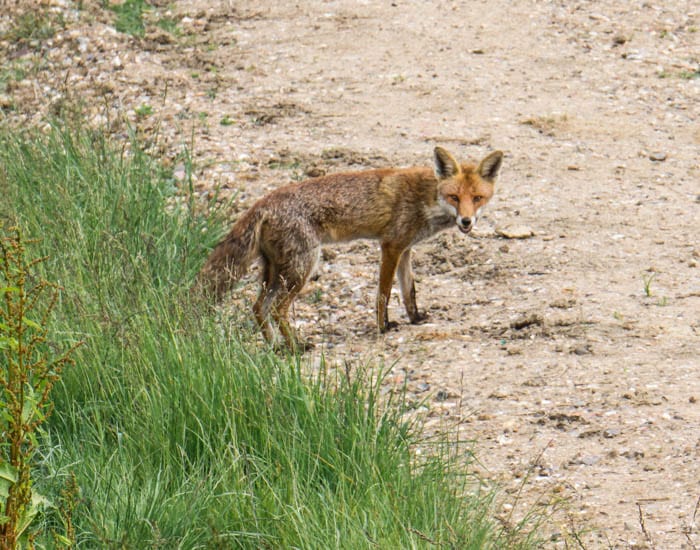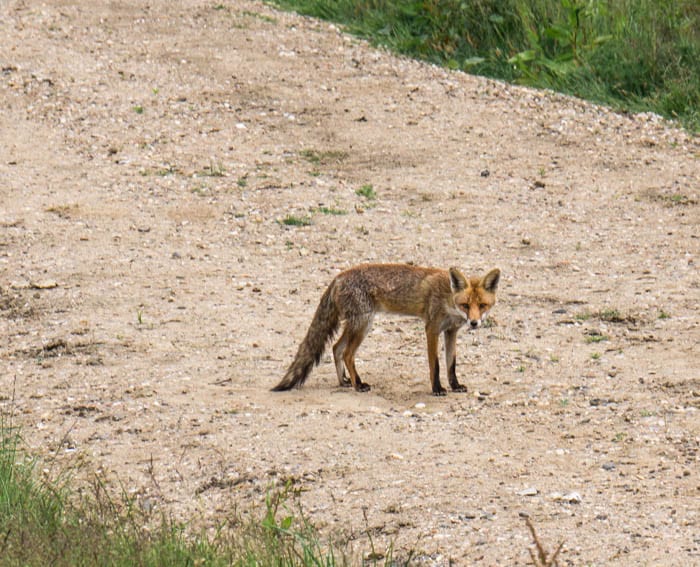 10 Fun Facts about the Red Fox
Whenever I have a wild life spotter adventure with my kids I think it's important for them to also learn some more about the animal. We found out 10 interesting facts about red foxes:
Females are called vixen, males are a dog fox or a tod, and their little ones are pups, cubs, or kits. And, if like me, you like knowing the collective nouns for a group, it's a skulk or leash or troop or lead of foxes.
The red fox is native to Britain where it now has no natural predators after the disappearance of wolves and bears.
The life expectancy of a fox in wild is only 2 to 4 years. It has a short life  span – less than 2 years in cities and about 3 years in the countryside. They've lived much longer in captivity.
Foxes have great eyesight. Their eyes have vertical splits like a cat.
Their long bushy tails are known as a 'brush.'
The scientific name for a fox is Vulpes vulpes.
Foxes breed between December and February – when you can often hear the eerie call of the vixen – and so a vixen will have one litter of cubs in the spring.
Cubs are born completely blind. By the time they are 6 to 10 months old, they strike off on their own.
The mother and father both take care of the cubs and sometimes an aunt or other foxes will help as well.
As they have small, slender bodies, foxes can run up to 30 miles (48 kms) an hour.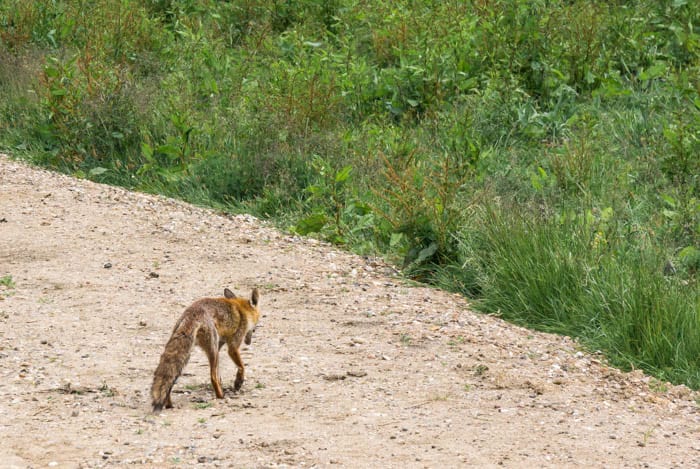 My son, Theo, who is a bit of a fox fan was rather disappointed not to spy on the wild dog. More so, when Luce spotted one run into another field again the next day. I expected them to no longer like these wild animals after a red fox caused havoc at the stables where Luce has riding lessons. Theo's favourite chicken at the stables and some other feathered friends were eaten or taken away by a fox. As the attack was in the late spring, we assumed the fox was looking for some extra food for a litter of cubs. I was surprised, though, how Luce and Theo accepted that this is the circle of life in rural areas. They also understood why farmers are not happy about foxes near their animals.
I often saw foxes roaming the streets when we lived in London. According to research there are way over 30,000 urban foxes who've adapted to our cities in Britain.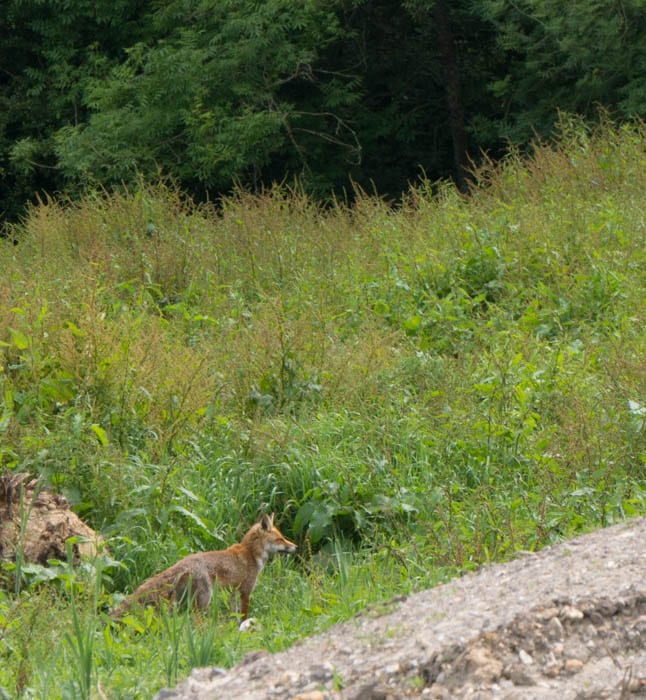 We've also observed British carnivores, including the fox, being fed at the British Wildlife Centre in Surrey. But it was rather special to just watch from our home this red fox walk along, stop and gaze, and soon disappear back into the woods right here in the middle of the Sussex countryside.