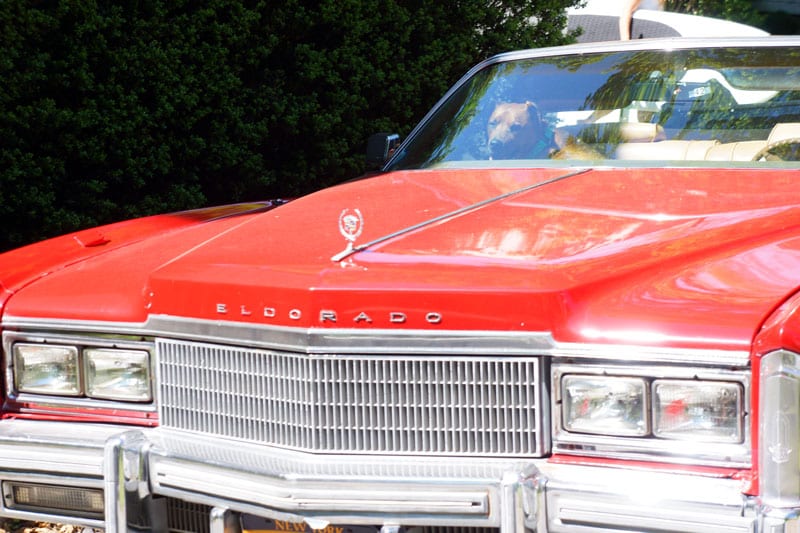 Last weekend I was walking on a village side street in the Hamptons when I saw this Fabulous Eldorado Cadillac convertible. A dog was sitting in the front passenger seat. I wanted to stop and admire this fire-red, fuel-guzzling classic car but my kids had whizzed on ahead on their scooters.
I turned around to take another picture and watched a woman place….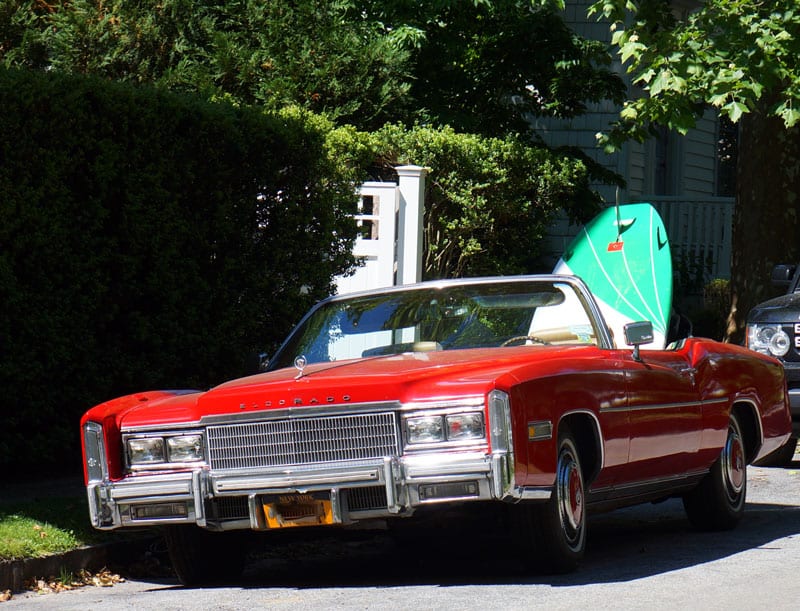 …a surf board in the back seat.
It's a 1976 model which at the time GM marketed as the "last American convertible" as all other US convertibles had been discontinued that year. Just think everyone then would have been wearing flare trousers too.
All rather fabulous – the 'last convertible,' a fiersome dog in the passenger seat, a surf board in the back seat, and a fiery red Cadillac Eldorado 1976 convertible.
Another fabulous sight in the Hamptons is this mermaid.