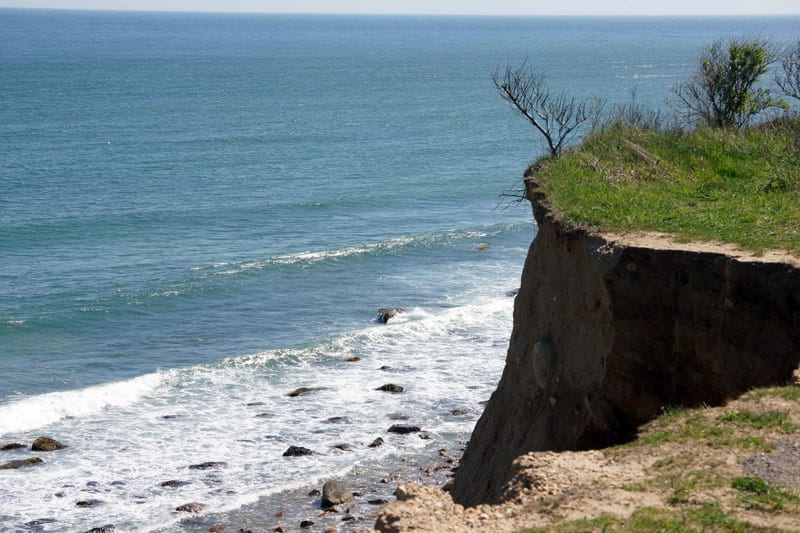 We first went to the wrong car park at Camp Hero in Montauk, but we didn't know it. In front of us was a bluff with a warning to keep back 25 feet as it was undermined. To our east was the Montauk Point Lighthouse and to the west at the top of the hill the giant AN-FPS-35 Radar. Our aim was to visit the latter as we'd already been a couple times to the lighthouse.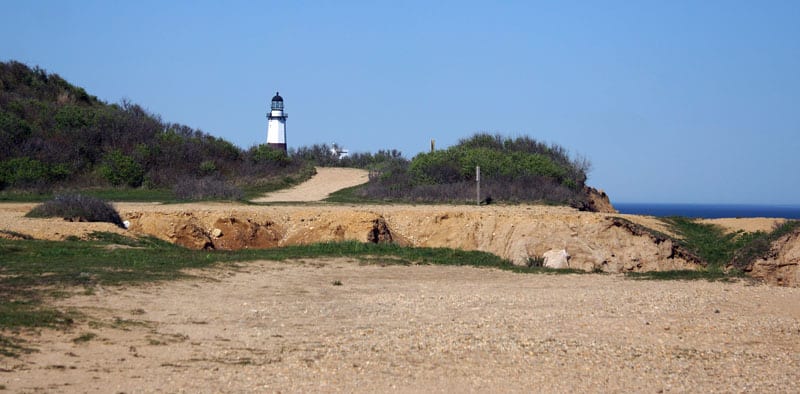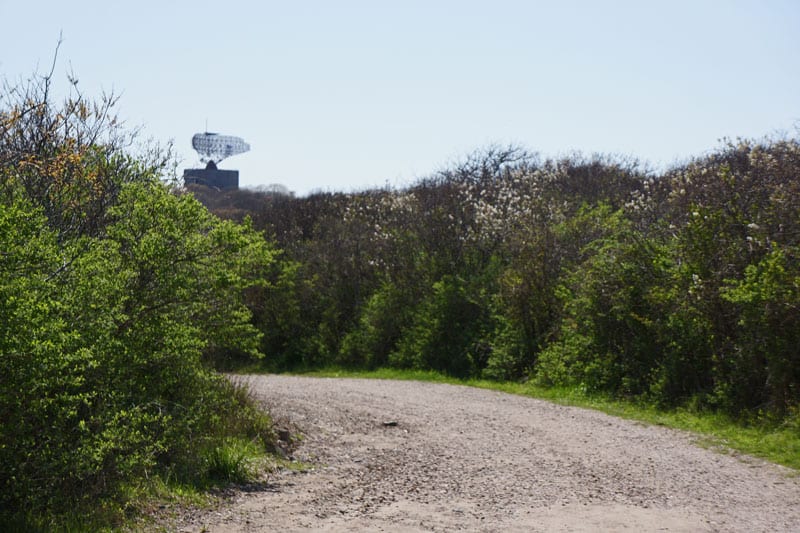 We followed on foot the abandoned Old Montauk Highway in the direction of the radar tower. We veered off and took the first right onto Rough Riders Road, named after Theodore Roosevelt's cavalry unit who were quarantined in this area at the tip of eastern Long Island after the Spanish-American War. (You can read more about this in my post on Shadmoor)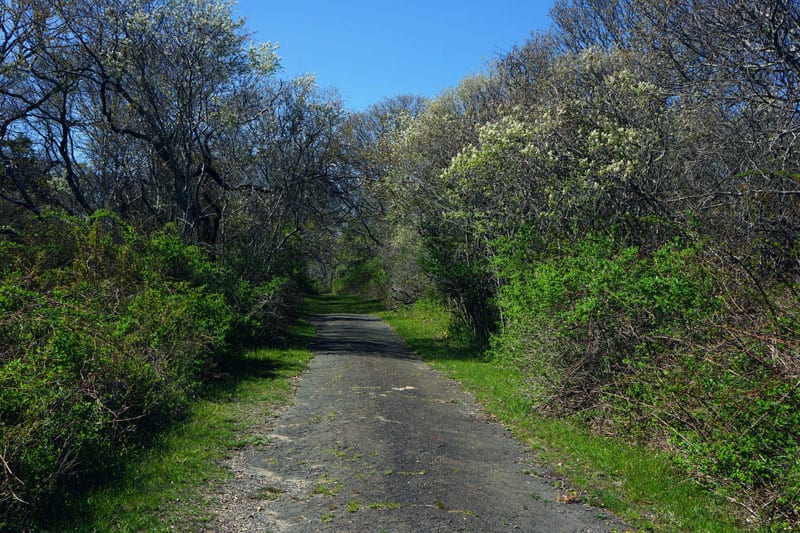 Battery 113 Trail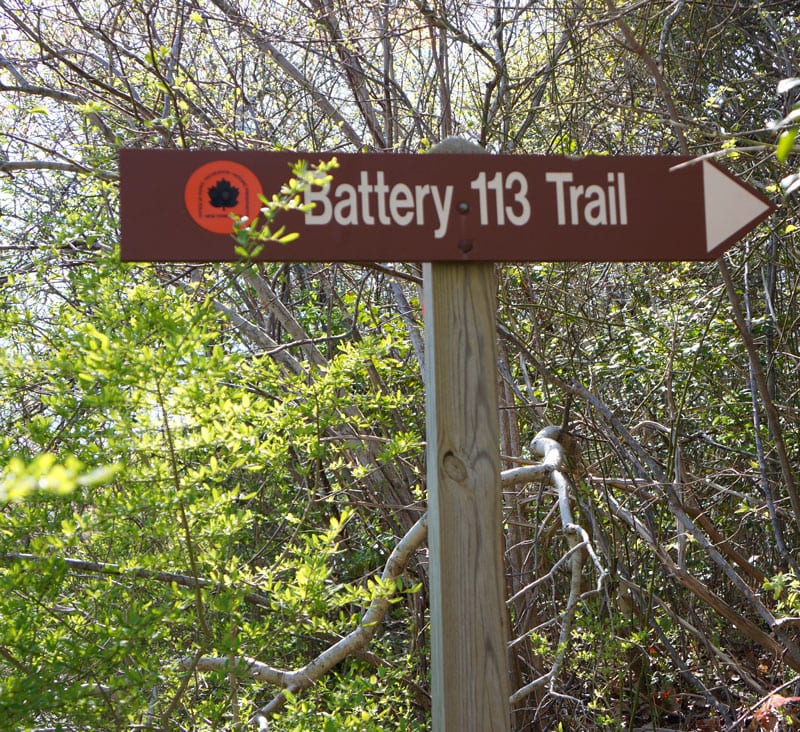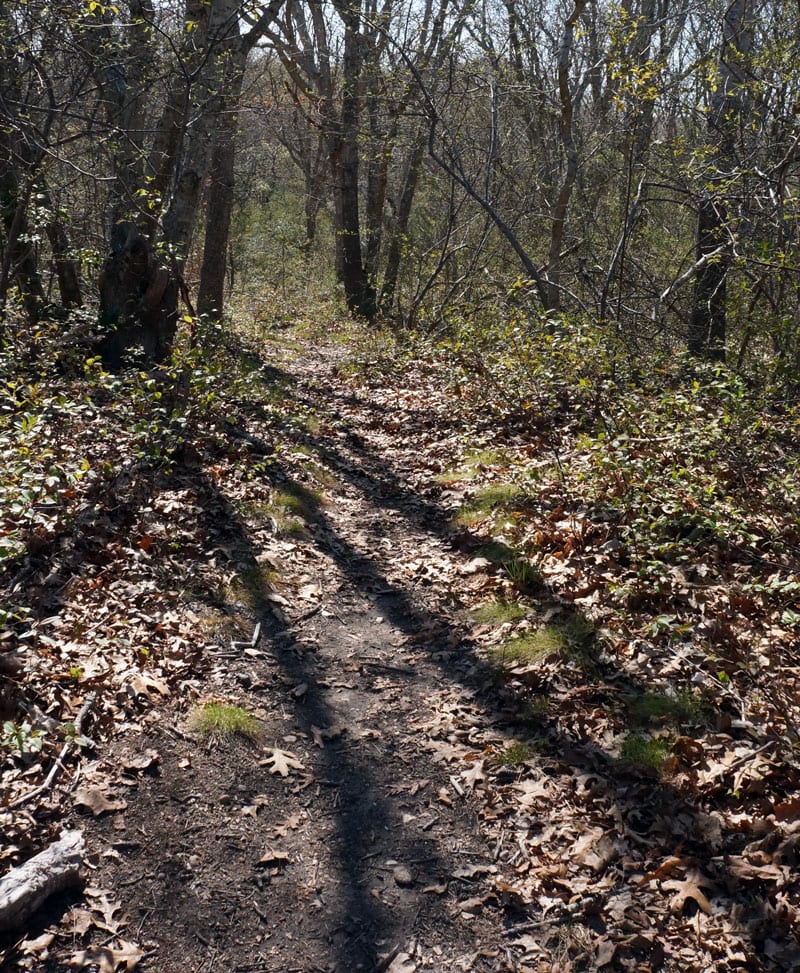 Then we headed along Battery 113 trail, hoping it would lead us to the radar tower. We hiked along the path through woods and crossed a series of small bridges over streams. All was normal apart from an odd looking tree.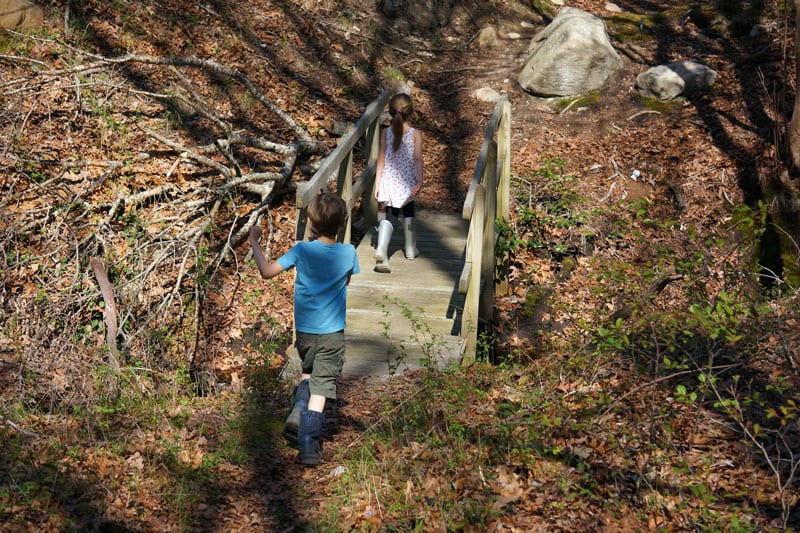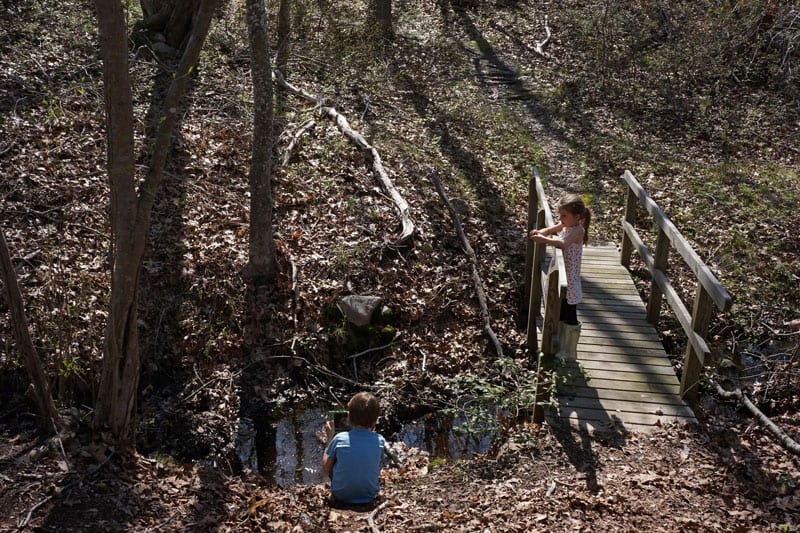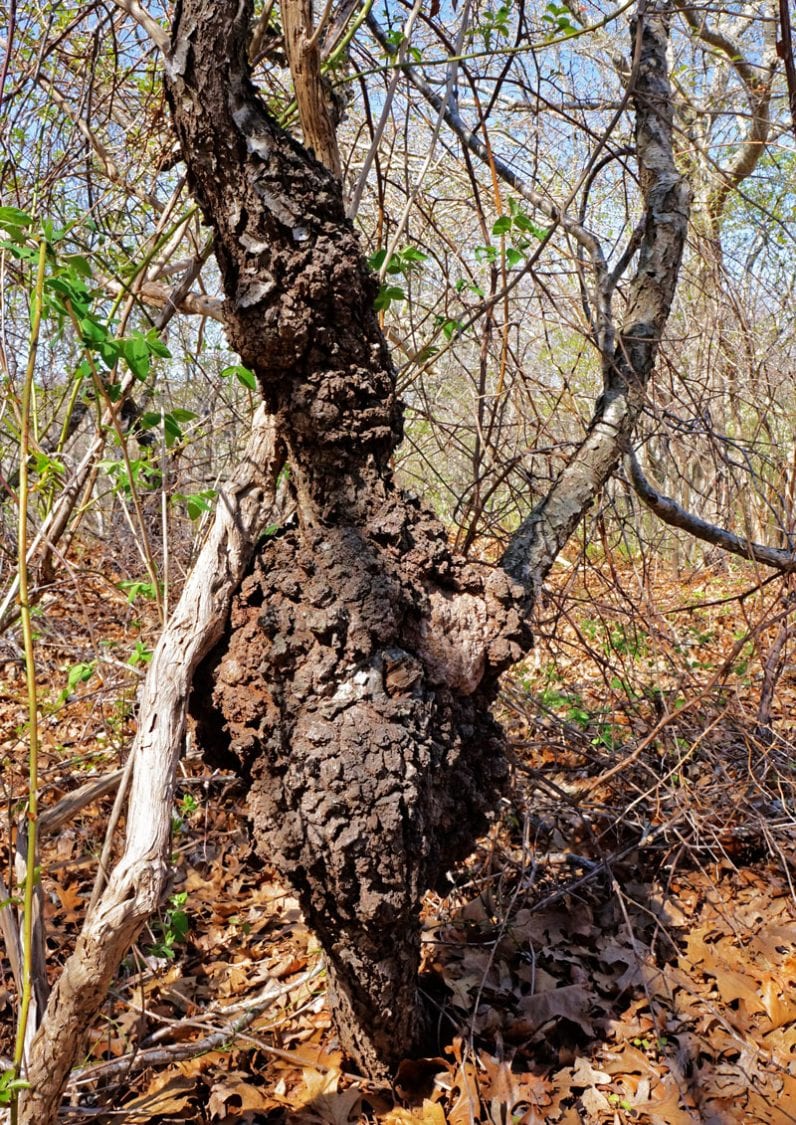 And my daughter marched along to the beat of her own drum.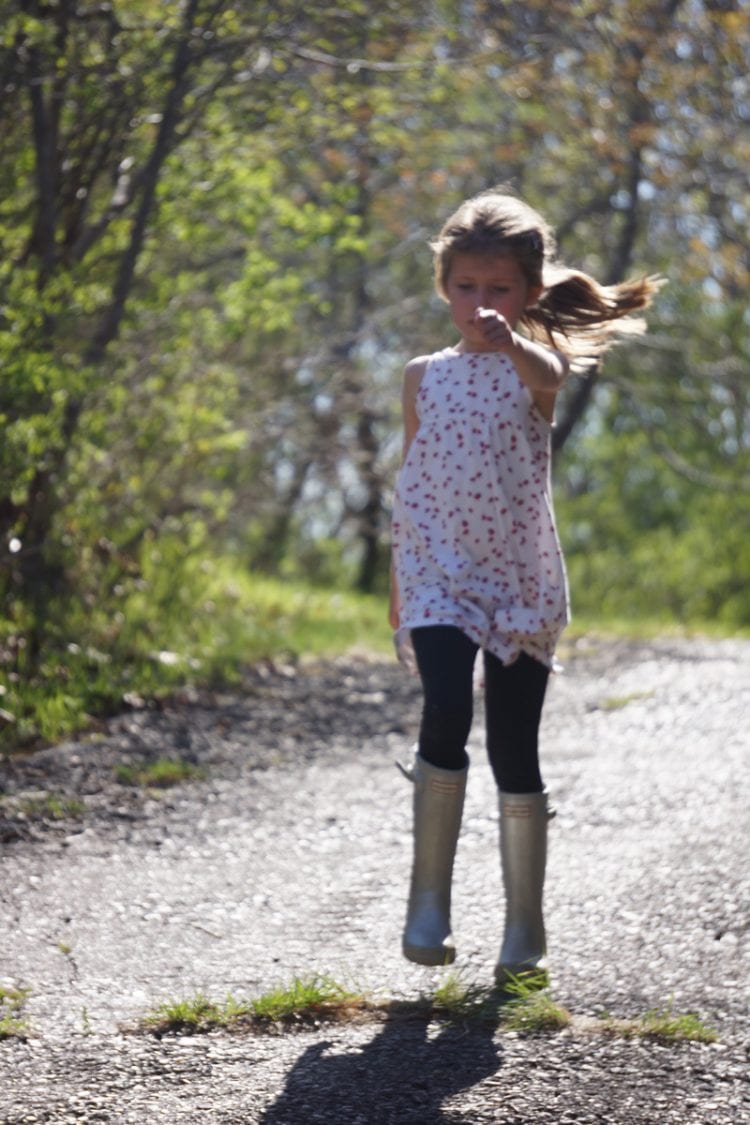 Telling my kids to stay put, I strayed off the path out of curiosity when I spotted a large tarpaulin in the undergrowth and some burnt out bricks and debris. I didn't touch anything in case there were any UXO. That is, unexploded ordnance.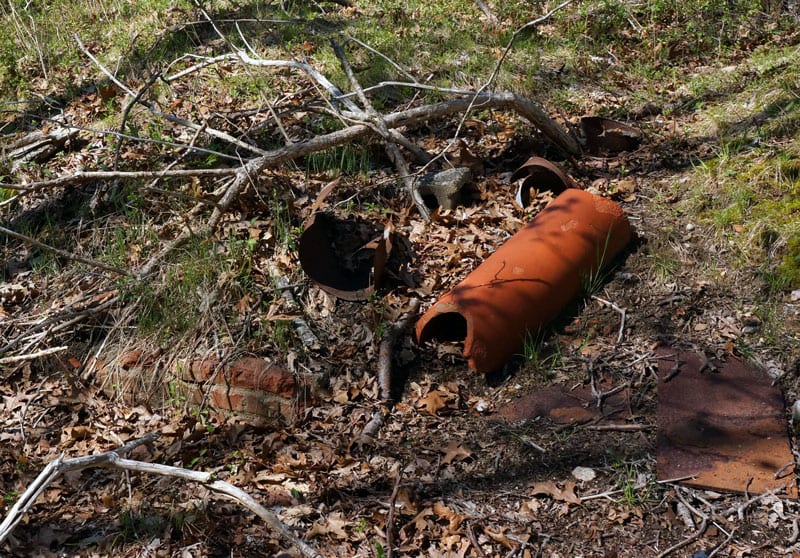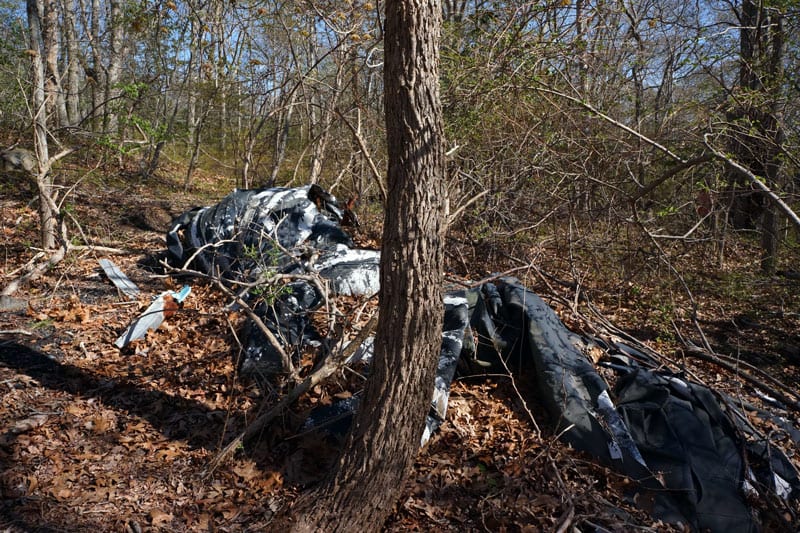 Although Camp Hero is a state park it formerly was a US military base. We headed back to the car and our only sighting was a yellow bird.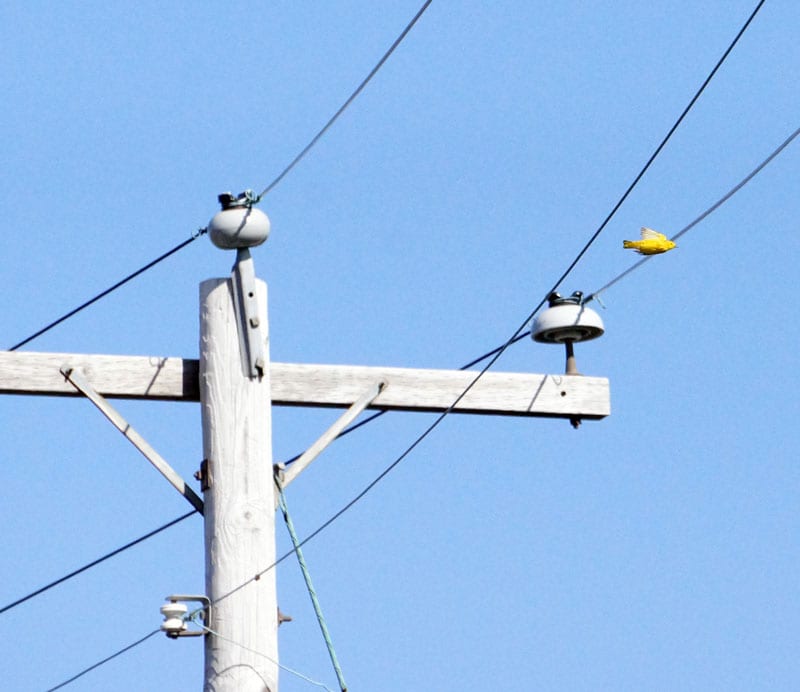 This time we drove up the correct road and reached the decommissioned Montauk Air Force Station. At last we had reached the radar dish.
The Montauk Project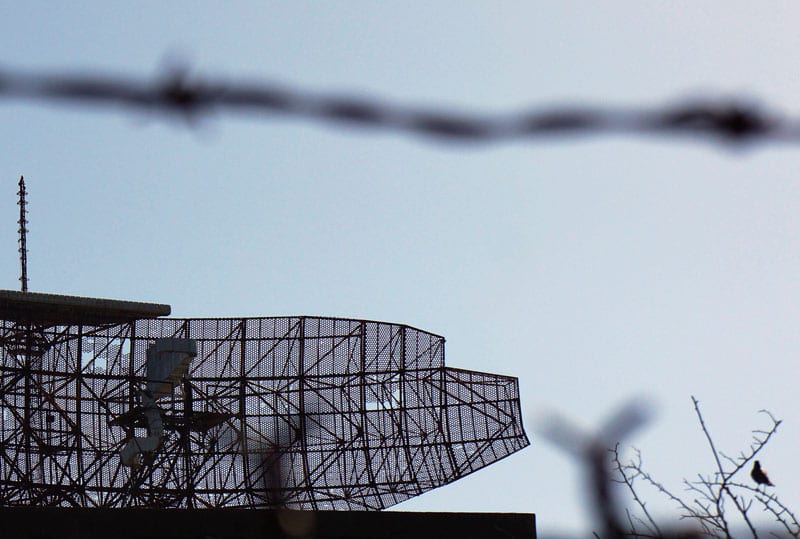 The park not only attracts hikers, bikers, cross-country skiers and picnickers but also those drawn by all the conspiracy theories surrounding the former base. Tales of mind control operations, aliens working with humans, abductions, time travel, parallel dimensions, underground laboratories with paranormal experiments and more have been linked to Camp Hero. Witnesses claim these conspiracies are true and have told their stories in books such as The Montauk Project by Preston Nichols or the film Montauk Chronicles.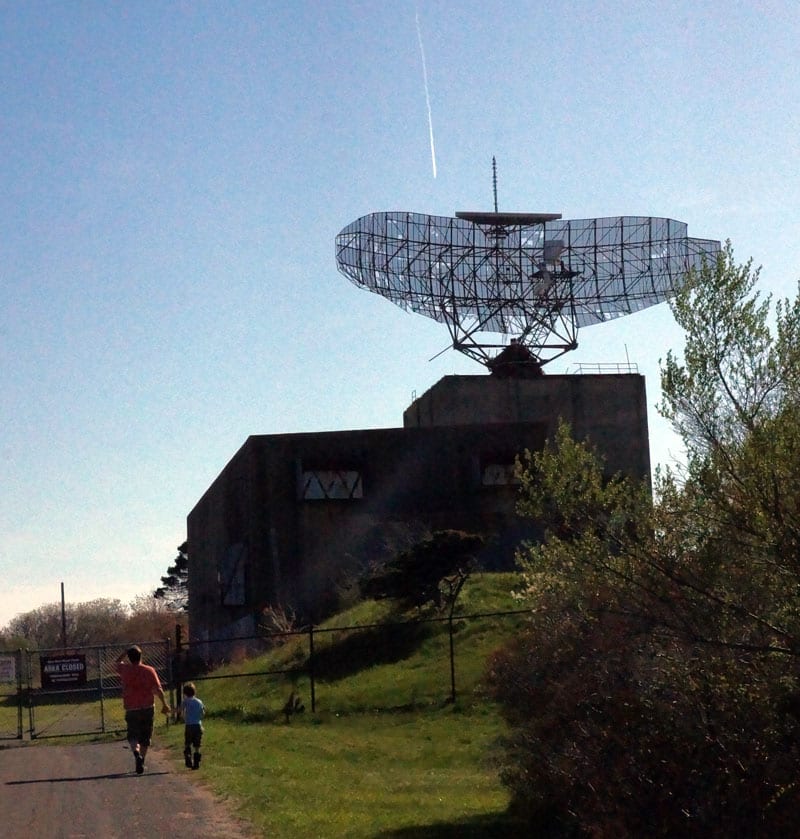 During the Cold War, the base was used as part of the SAGE (Semi-Automatic Ground Environment) network involving large computers and radar sites as defense against a possible attack by Soviet bombers.
Like an aging diva, the giant radar dish looms over the park. For twenty years – from 1960 to 1980 – it played a starring role while now it crumbles behind barbed wire.
Camp Hero WW2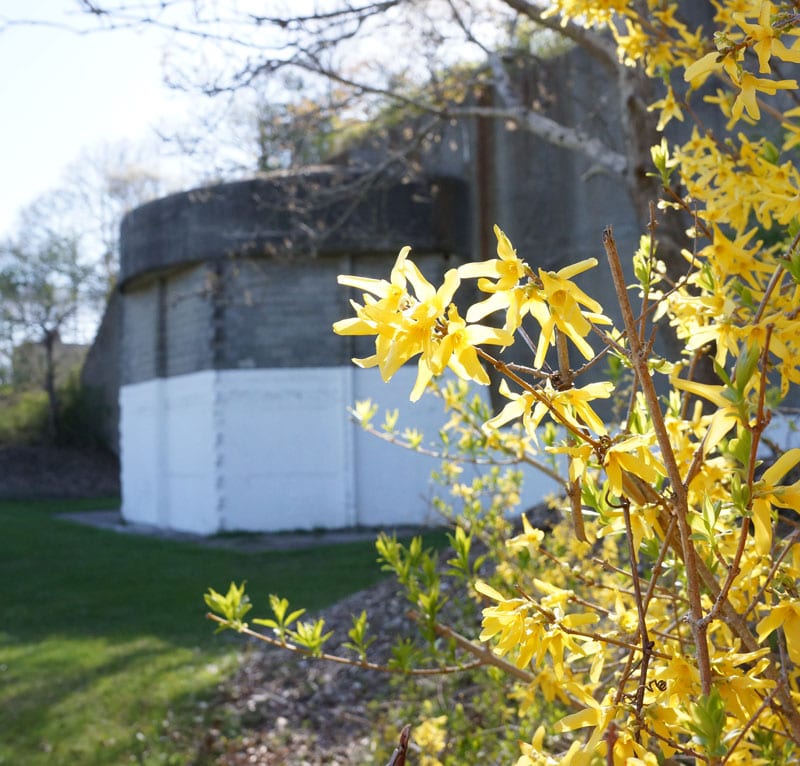 Nearby are two reinforced concrete batteries. But they are from a different era than the radar dish. Battery 113 was built in 1942 to protect the nation and defend New York from Nazis, not Soviets. The 600 foot long battery once contained two 16 inch guns ready to shoot at any German ships or U-boats sneaking up the coast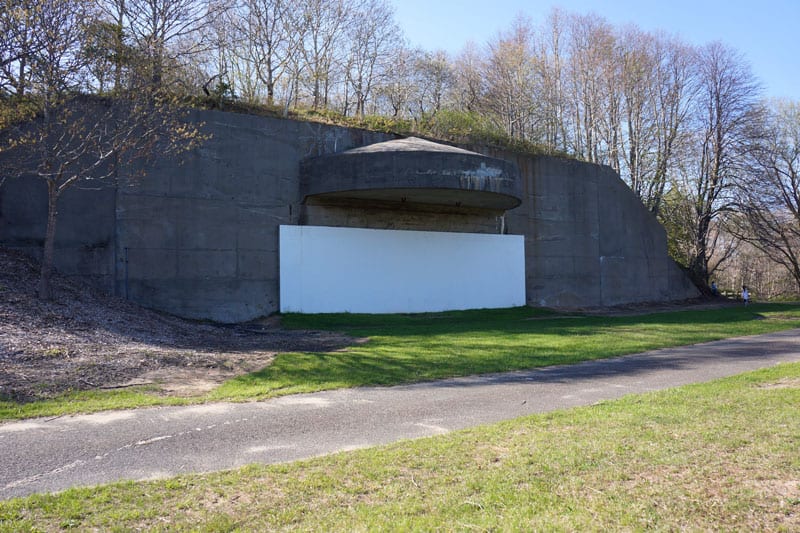 The bunkers were part of Camp Hero when it was a coastal artillery base during World War II.  If we had continued in the woods on Battery 113 trail it would have led us here.
Downtown Camp Hero
From here you can stroll over to 'Downtown' Camp Hero. In case German spies flew over or sailed too close to the Montauk coast, the base was disguised as a seaside fishing village during World War Two.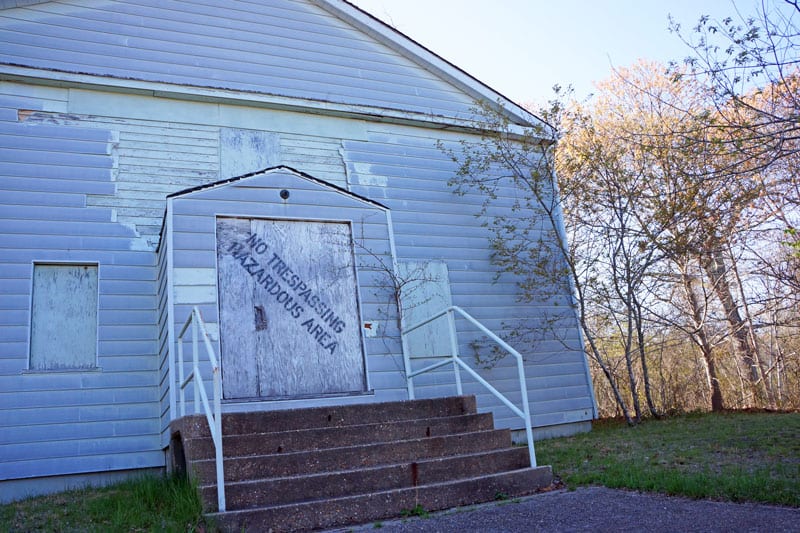 All that remains of this original village was this church. Although in fact it really was a gymnasium. Then 600 enlisted men and 37 officers lived and operated in buildings that were painted to look like cottages.
A dining hall, barracks and a bowling alley next to it are from the Cold War days. In 1966 there were 206 military and civilians stationed at the base. Now there are picnic tables where you can dine in the shadow of this ghosttown.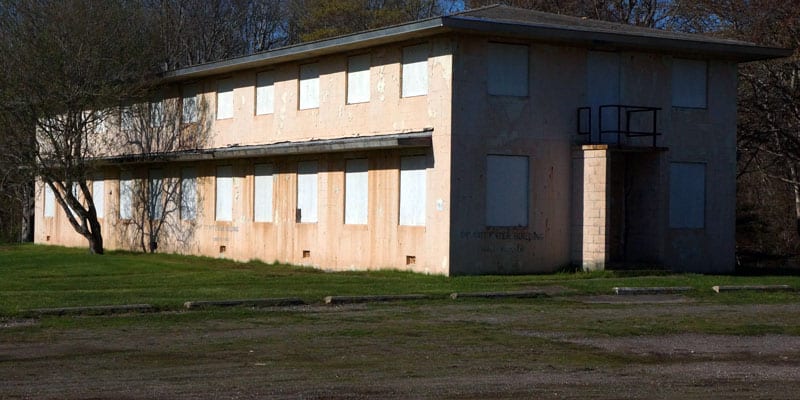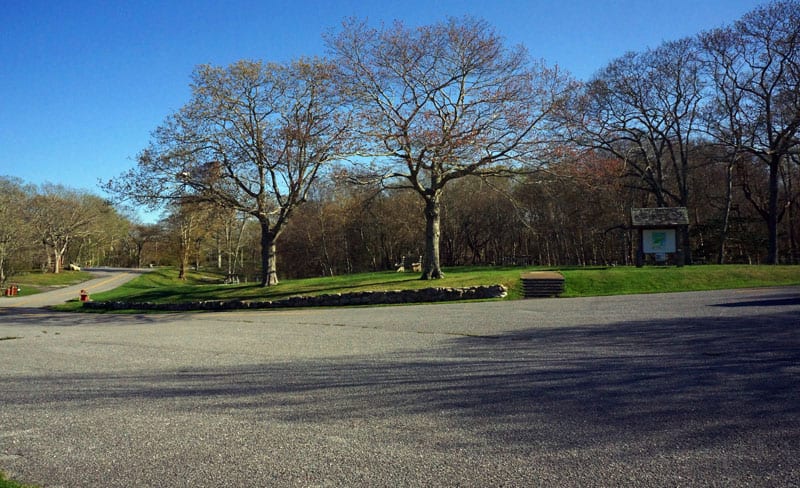 My camera worked throughout our whole visit. Nothing paranormal happened to my family.
Unlike a New York Times reporter whose digital camera stopped functioning only when she toured the area for a 2006 article. That is, just after laughing at a story she was told of people visiting at night who's flashlights all went dead simultaneously.  There are numerous websites devoted to the Montauk project conspiracies. So you could say the Hamptons has its own equivalent to Area 51 or Roswell.
Montauk Air Force Station closed in 1980 and Camp Hero was given to the state as parkland in the 1980s. The State Park didn't open until 2002.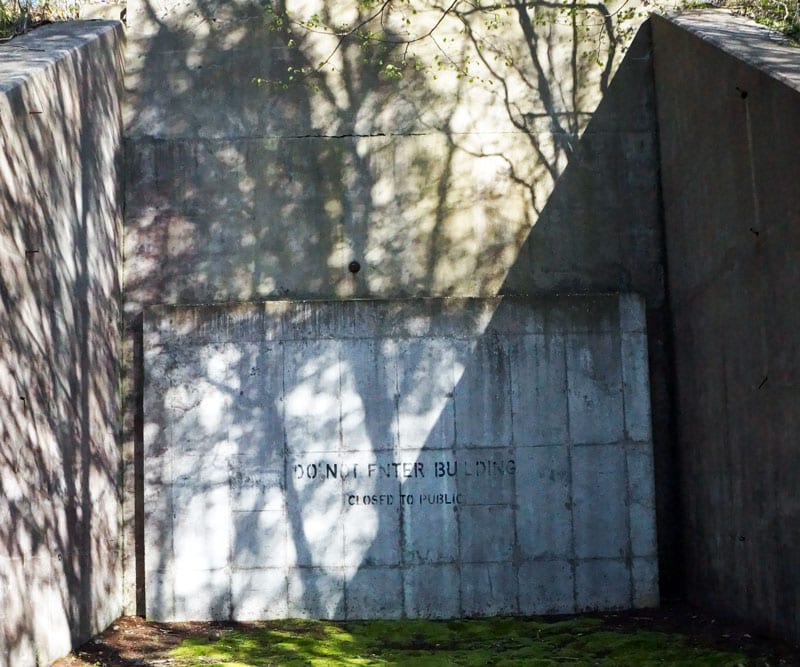 Whether you believe in the X-files or just want a beautiful view during a hike along one of the many trails, 415 acres of Camp Hero State Park are open to the public from sunrise to sunset all year round. But only above ground.
According to local deed records, everything underground remains the property of the US government. Which has made many people wonder if the myths are true about the secret Montauk projects at Camp Hero….
And while you're in the Montauk area, you may want to see an inland mountain of sand, known as the Walking Dunes, move over forests. Or hike in Shadmoor State Park where Theodore Roosevelt was quarantined with his Rough Riders. Or climb 137 steps and see the coast where the famous Amistad ship with its slave mutineers was seized in 1839. Or watch seals laze on rocks by the shore.
Just double check whether your camera still works after a tour of Camp Hero.