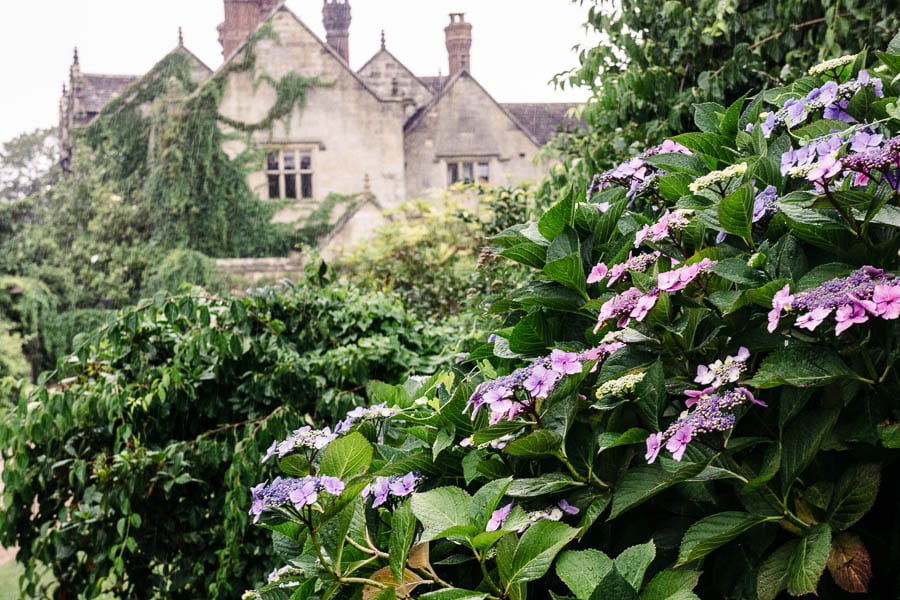 To mark the start of the summer holidays, as a special treat I took Luce and Theo, my twins, for afternoon tea at Gravetye Manor. We were hoping for cakes and finger sandwiches in the garden, but it rained. Instead our reserved table was waiting for us in a beautiful wood panelled drawing room inside the 16th century country house, now a luxury hotel. I still remember being taken as a child for afternoon tea at the Ritz in London with my mother. It was time to give a similar experience to my children.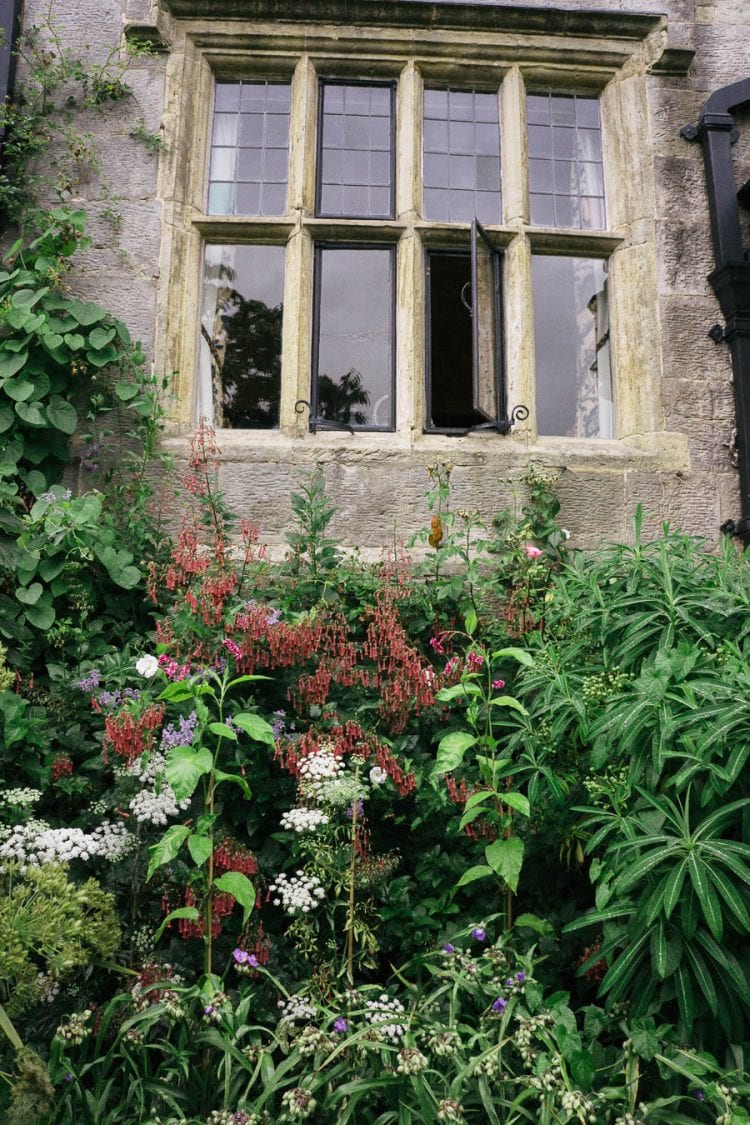 Just behind these windows we relaxed in a sofa and two chairs while we indulged in our afternoon tea at Gravetye Manor Hotel in West Sussex.  I often wander around its gardens to take photos of the seasonal flowers so you can take a peek at my introduction here or see the blooms in June here.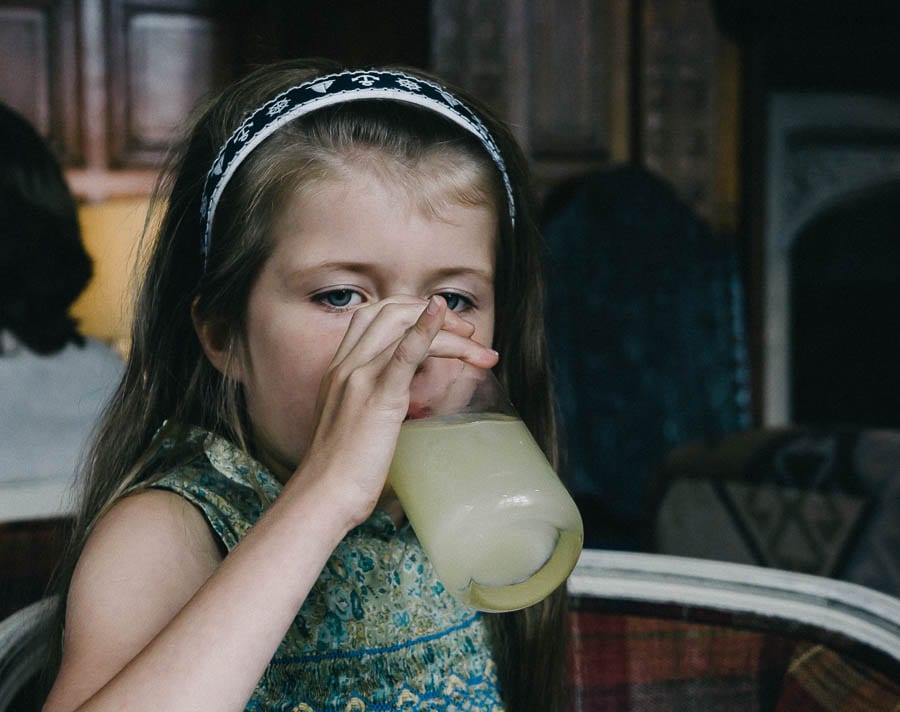 It was also a practice run as their grandmother (my Mum…actually Mom) plans to spoil them with some return visits when she stays with us later this summer. Children seven and up are welcomed in the dining rooms, but I warned them they still needed to be on their best behaviour. Despite drinking apple juice instead of a cup of tea, Luce decided she had to hold her pinky up in the air. Since it was a special outing I chose the Bluebell tea because it included a glass of Bluebell Seyval Blanc local sparkling wine! How could I not?
Luce and Theo even tried some of the petals of edible flowers served with the first plate of sandwiches so it really was cakes and flowers for afternoon tea! Extra cakes and sandwiches were brought out especially for us since we skipped the pots of tea and scones with jam and finished the first ones so quickly. Theo waited patiently for about ten seconds while I took a photo before gleefully helping himself again.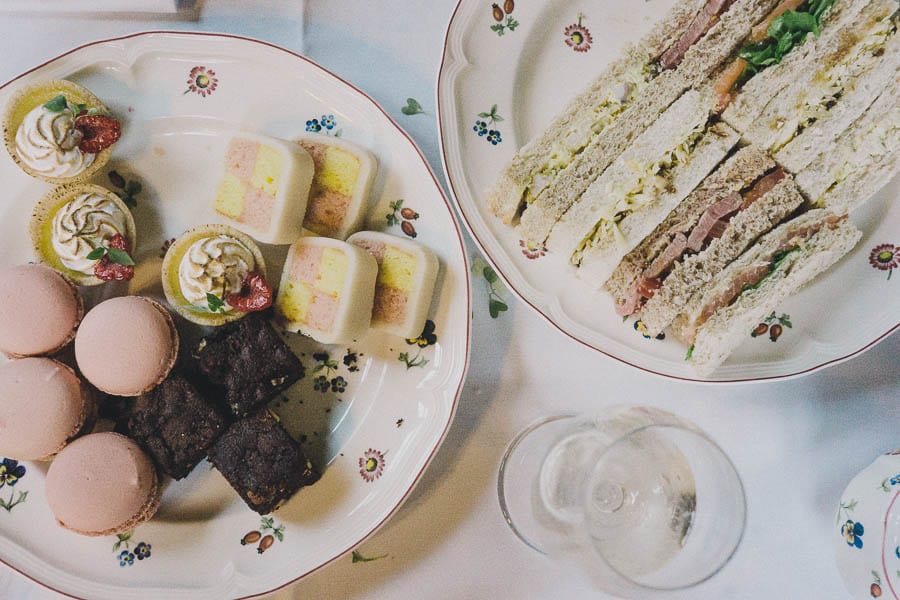 A light drizzle wasn't going to stop us from enjoying the flower garden after devouring every sweet but one – a macaroon which they saved for their father.
Now that I've shown you our delicious afternoon tea, I'll take you on our walk around the garden. There we enjoyed a visual feast as per the summer nature menu. Grey skies and a light rain didn't diminish the natural beauty of the plants and flowers. Exotic flowers grew exuberantly alongside native English plants.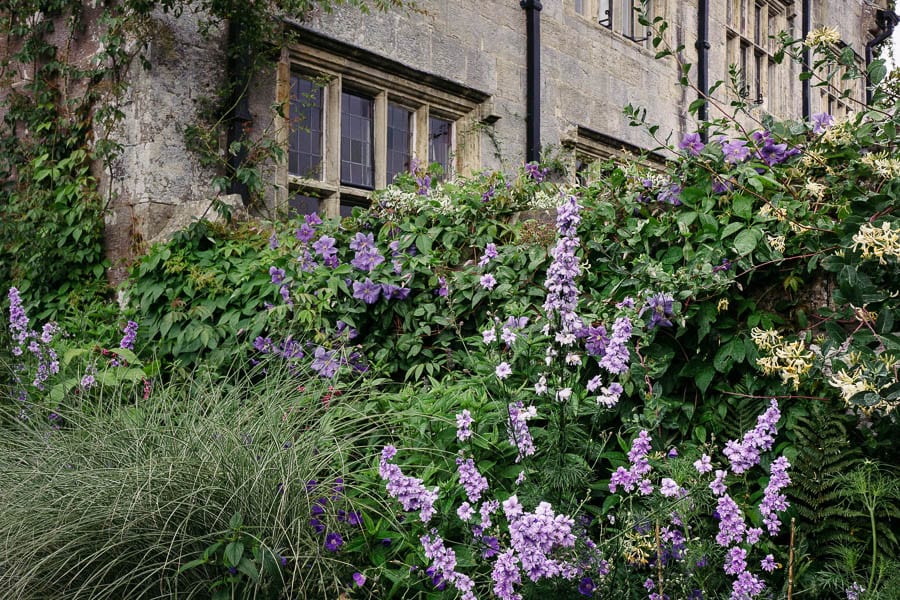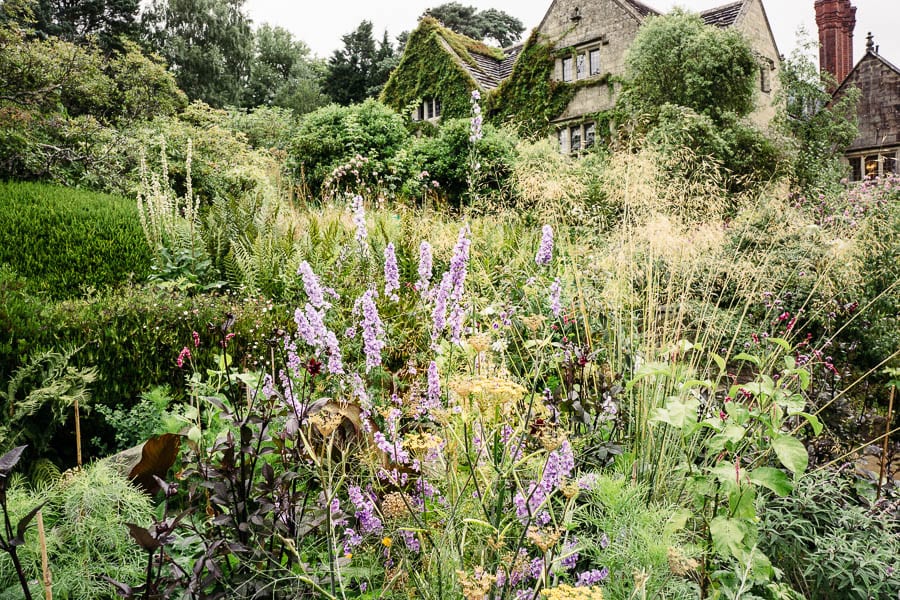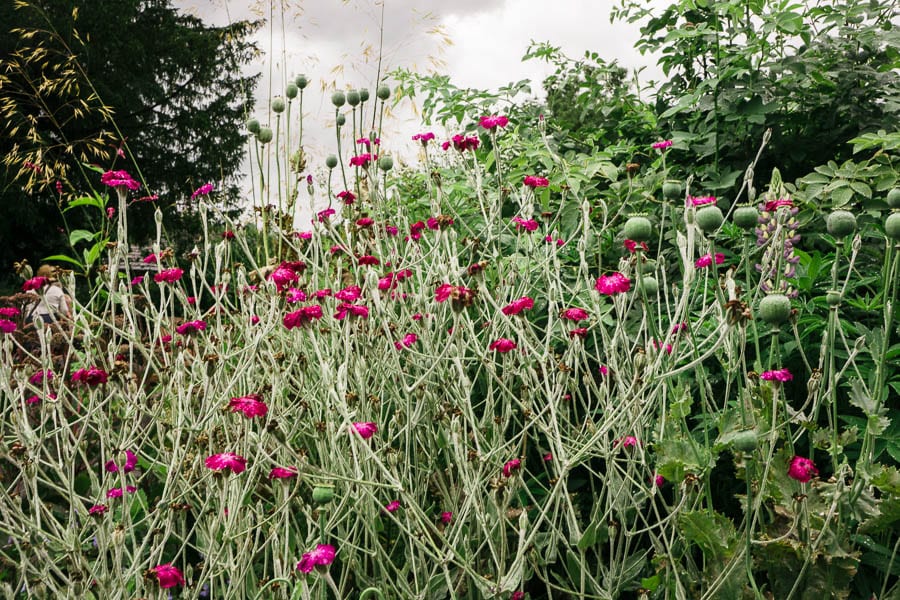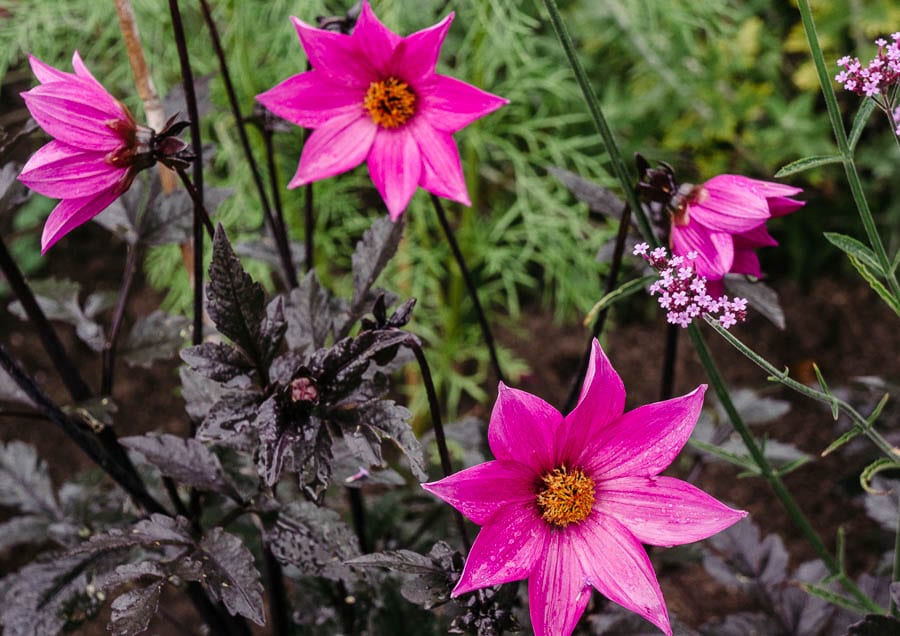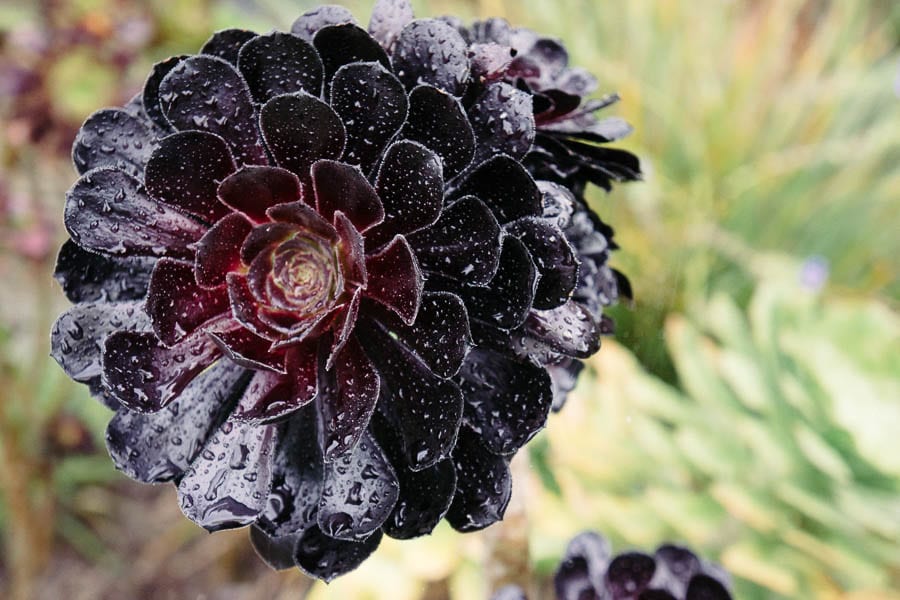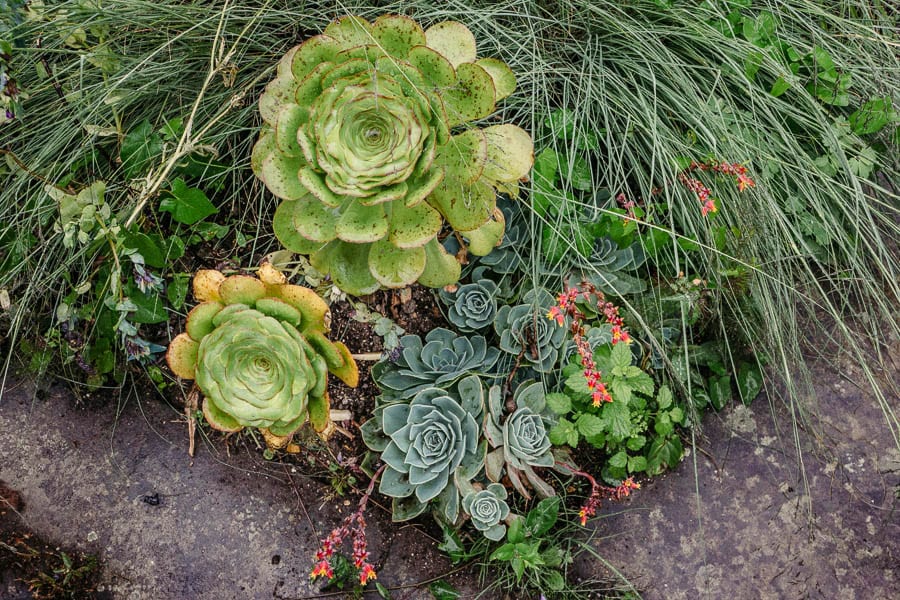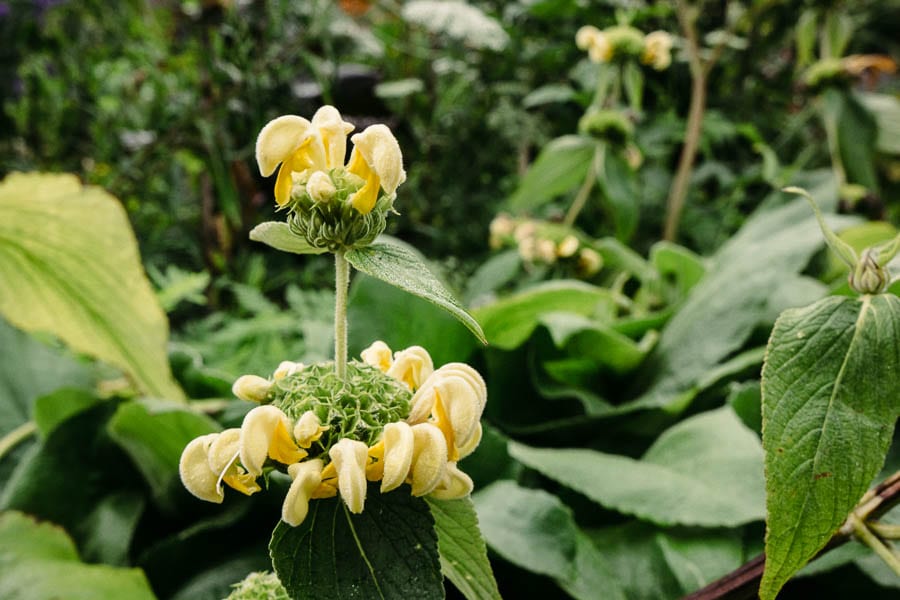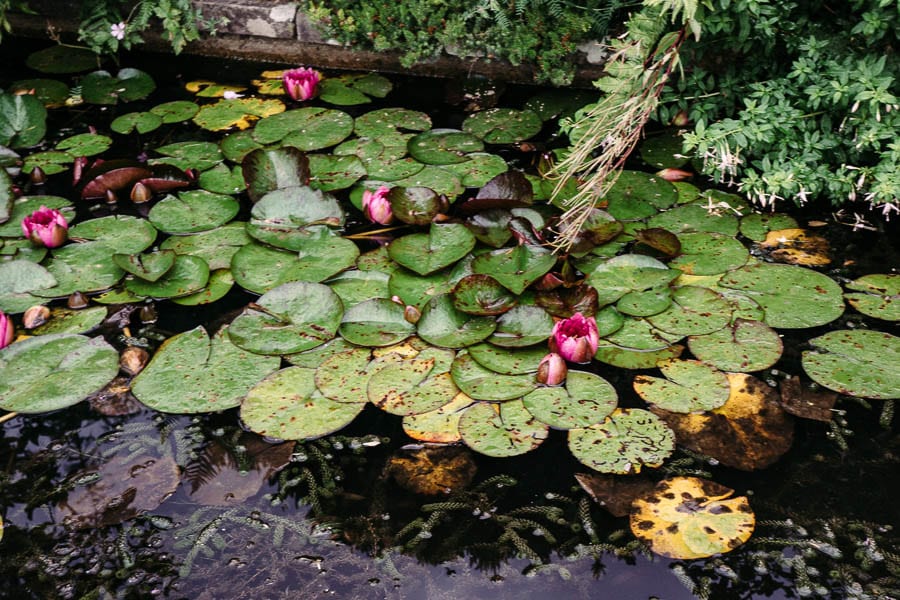 Theo and Luce watched the fish in the ornamental pond while the flowers drank in the light summer rain.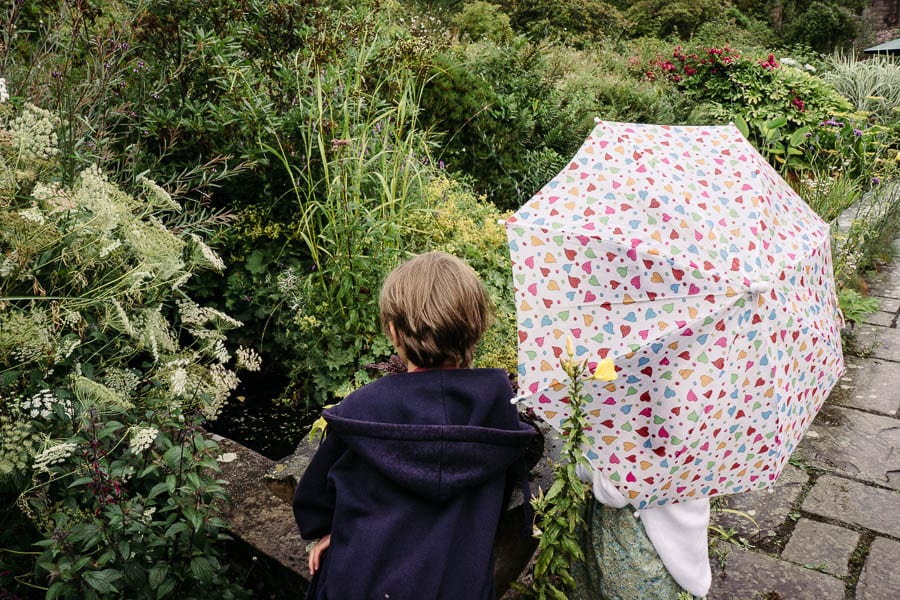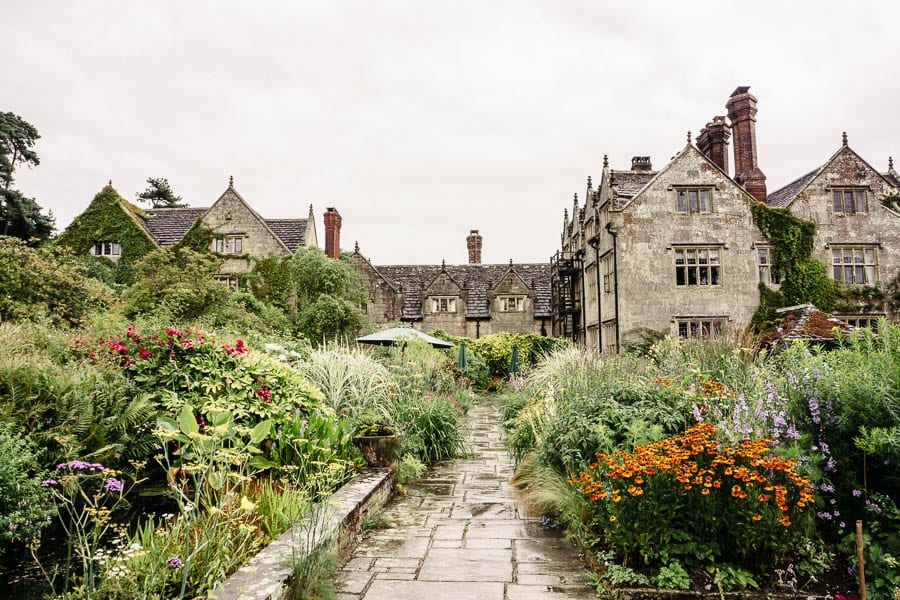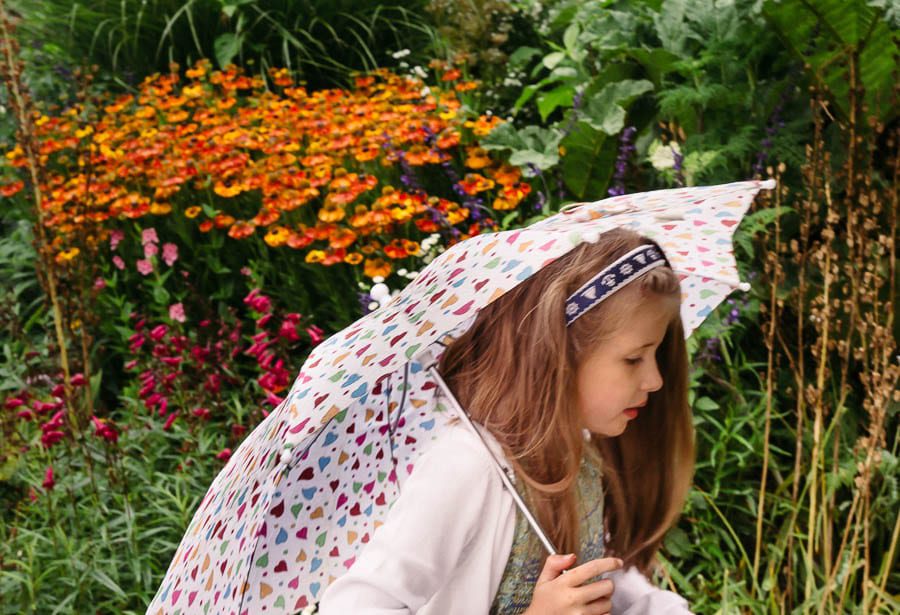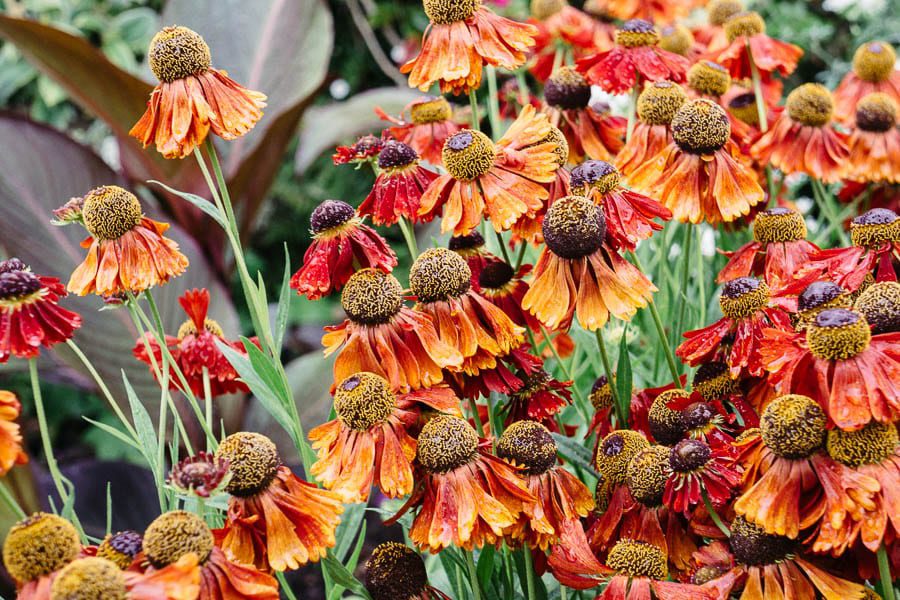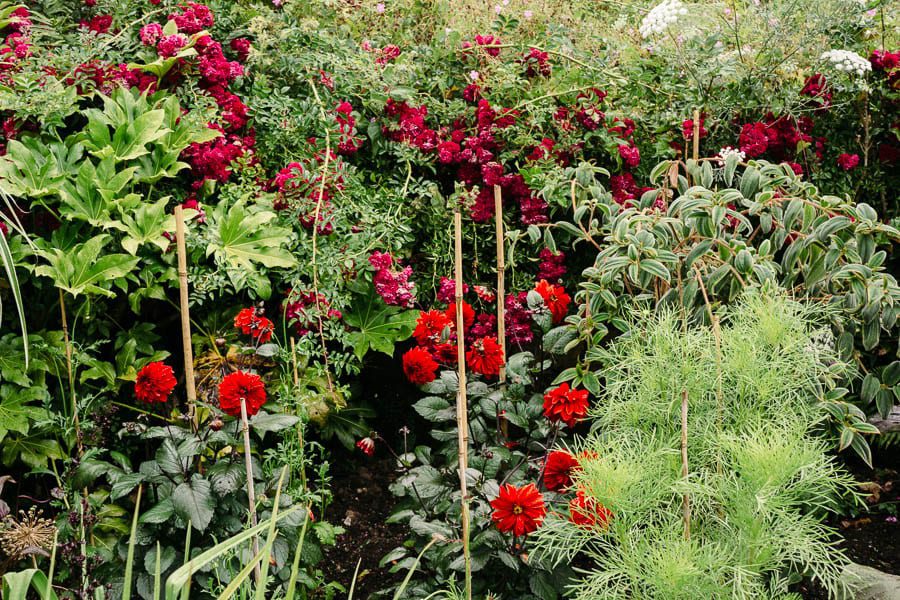 Before we left the grounds of Gravetye Manor Hotel, Luce and Theo whizzed off through a path lush with plants, trees and raindrops. There might have been no sun in the sky but we had flowers to remind us of it.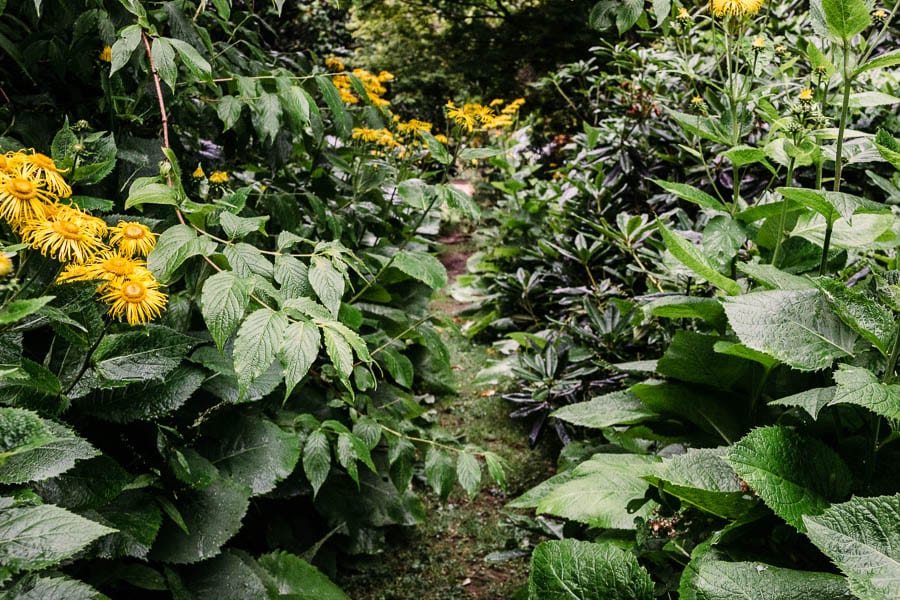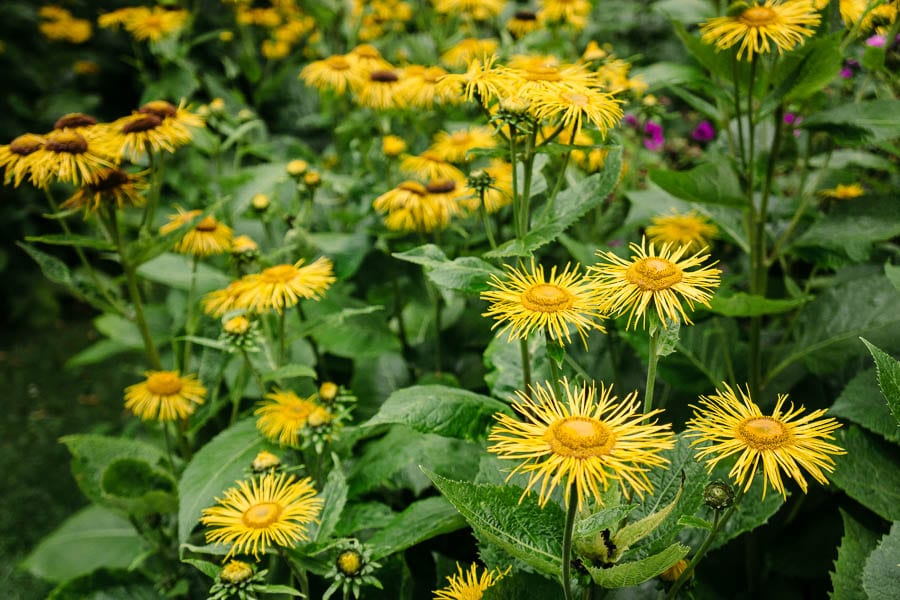 My two more often than not are running free, wild and unplugged in our garden as well as the fields and woods around our house but loved their afternoon out with cakes, sandwiches and flowers. Whether it is collecting memories of building a den or afternoon tea with their mum, childhood needs these special moments.