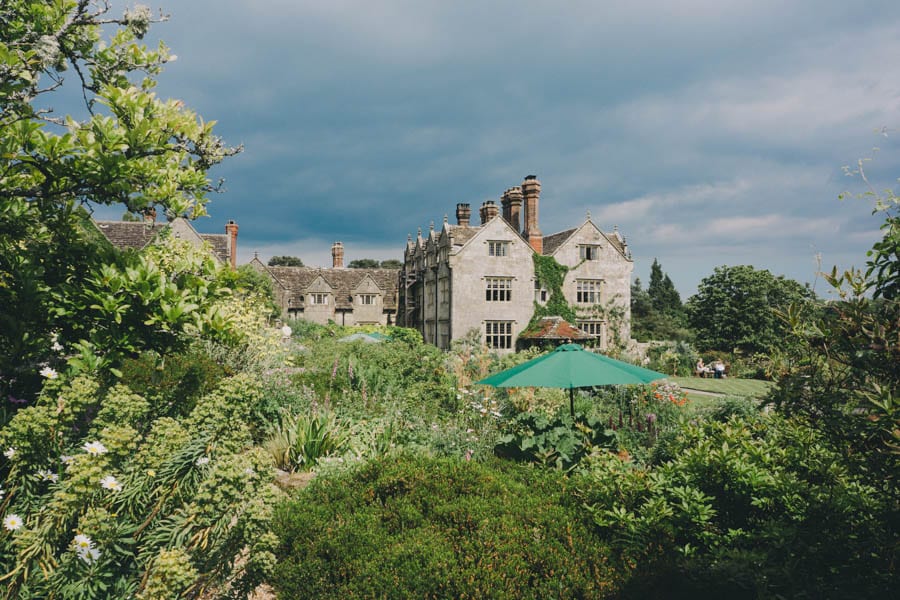 I had to have a wander this week around the nearby gardens of Gravetye Manor in Sussex. It's nearby and an ideal sanctuary, I mean garden, to see what's blooming in June. Actually I lie, I went there twice this week – once to visit the walled kitchen garden and the second time the flower gardens around the country house. Today I'll give you a photo tour of the Flower Garden and the Little Garden.
Although it's a hotel, and there were guests seated at tables outdoors, I can lose myself amongst the flowers. Originally designed by William Robinson (1838-1935), its flower beds are a mixture of cultivated, wild, exotic and native flowers now overseen by the Head Gardener Tom Coward. Do have a peek at an earlier post giving some history of these gardens.
I imagine I've walked through a magical door and come out alone into its gardens.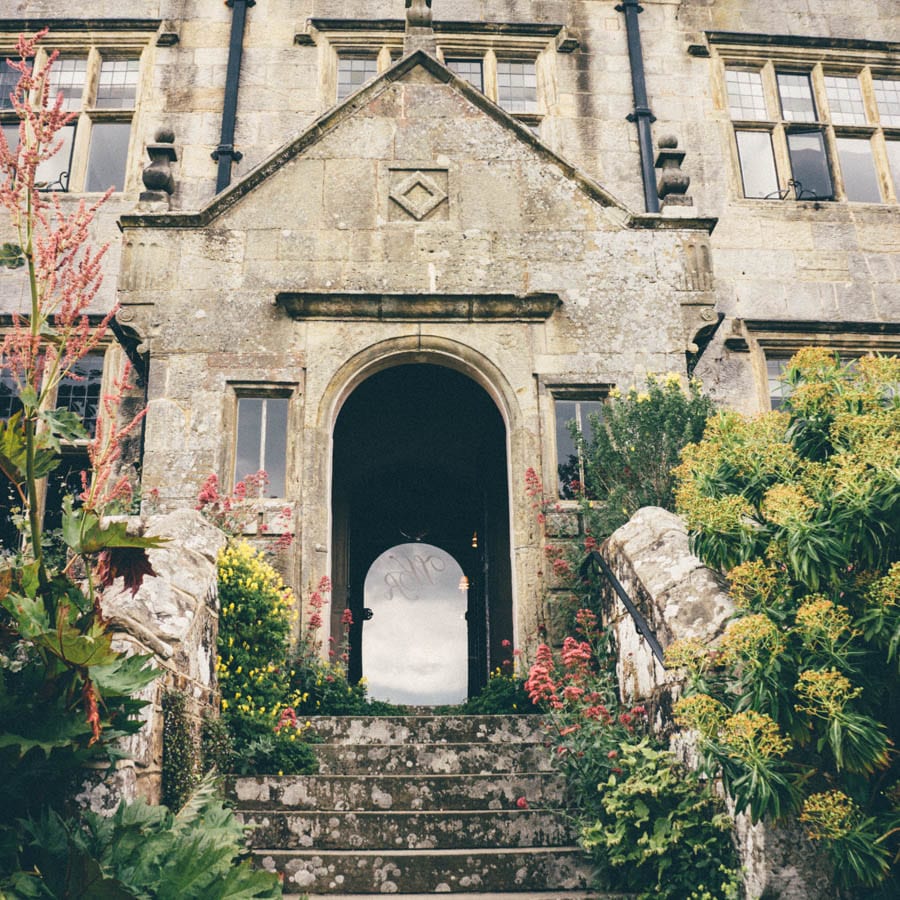 The scent of roses and honeysuckle drifts along with me as I past its sixteenth century walls in the sheltered Little Garden.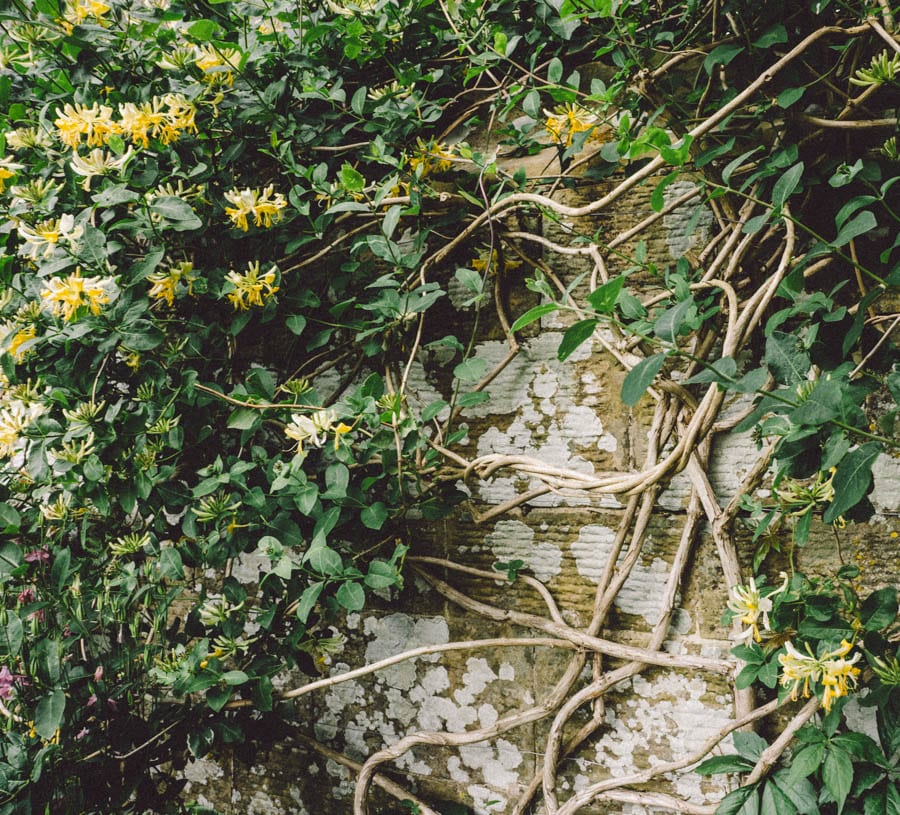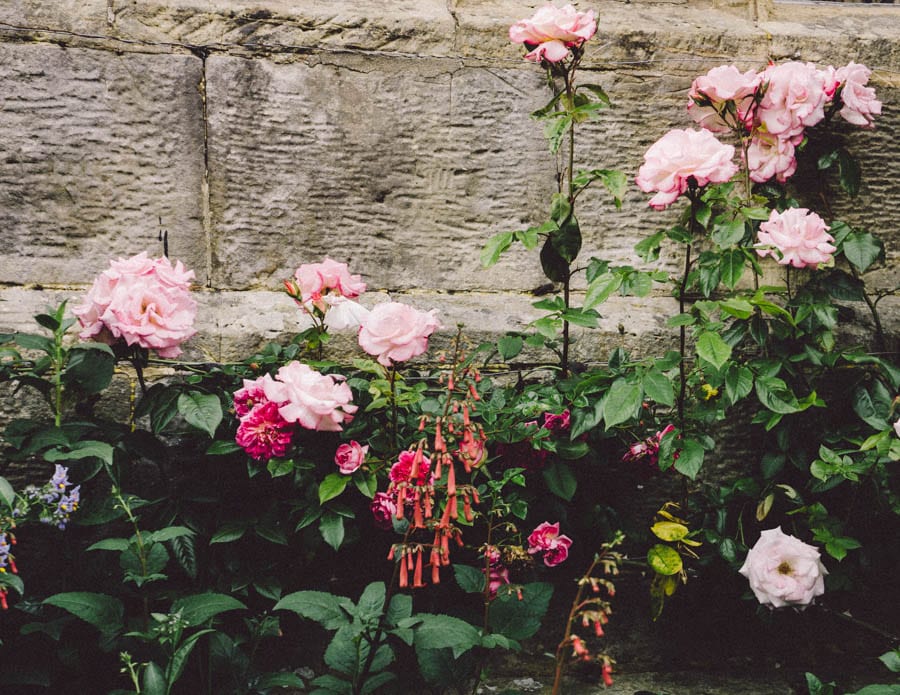 Peonies swell in glee that it's early summer and add an air of romance to the Flower Garden behind Gravetye Manor.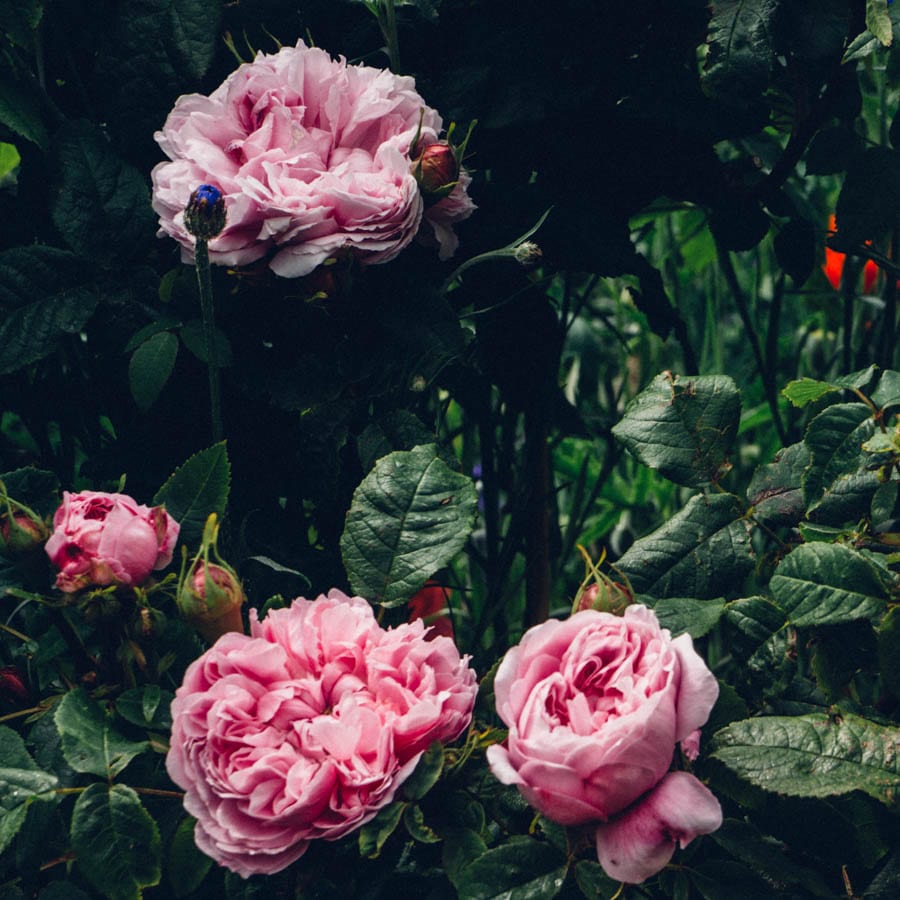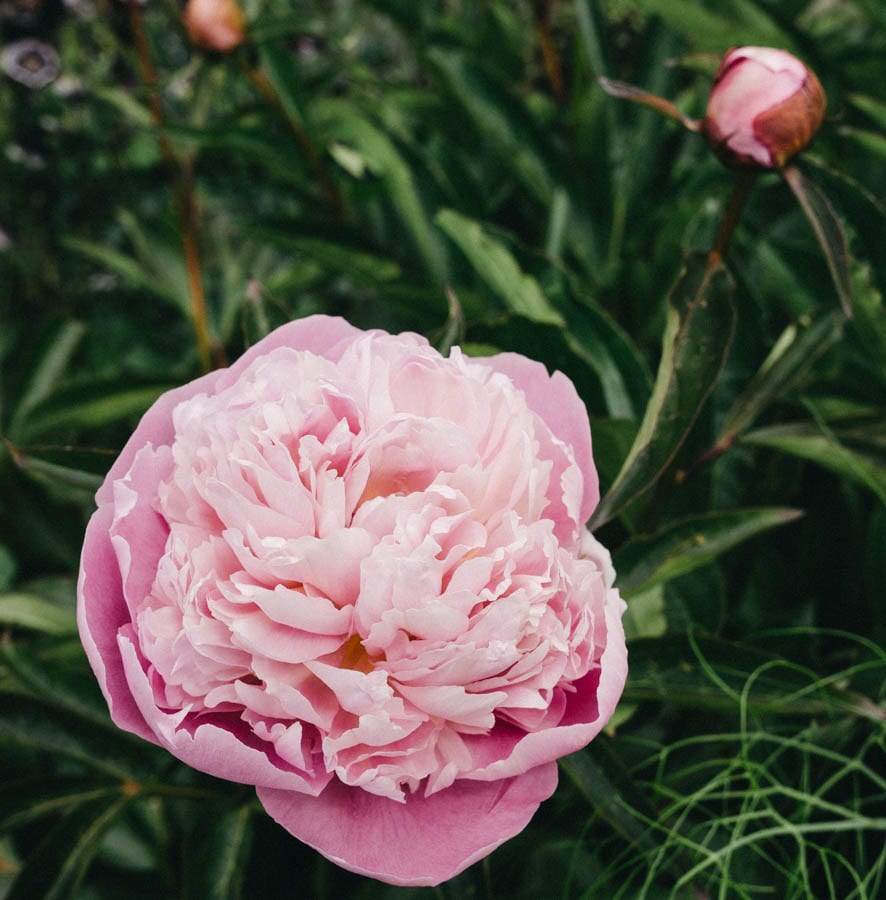 I notice all the purple, reds, burgundies and orange hued flowers standing gloriously in the flowerbeds. Lupins, poppies and aliums do like our English gardens in June.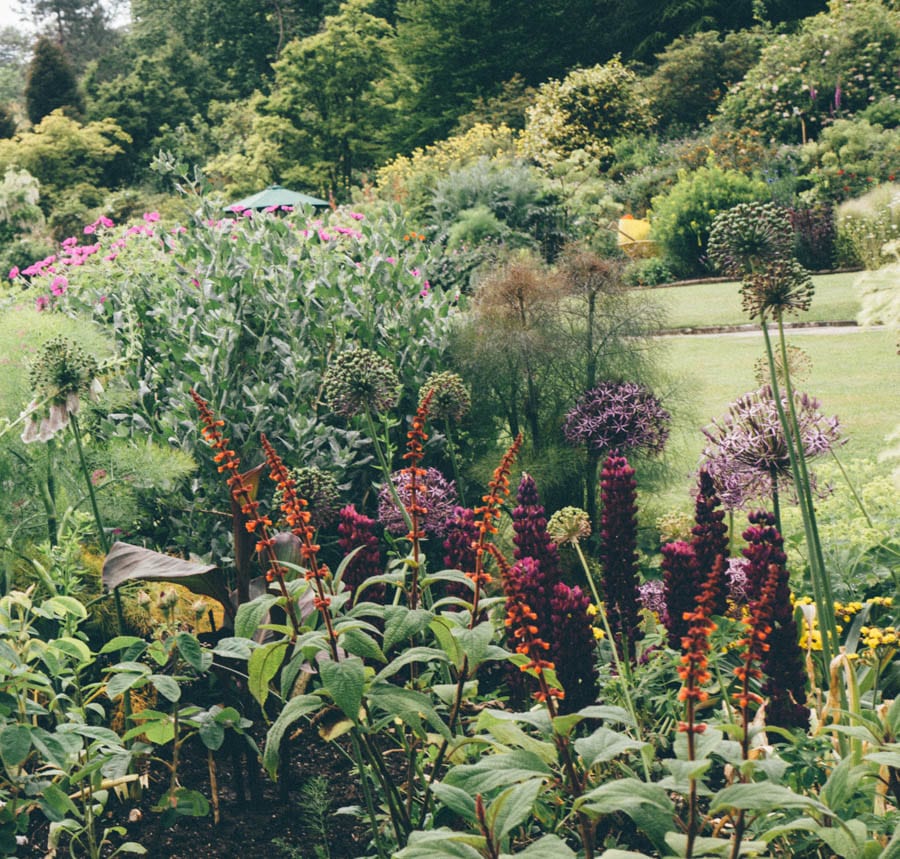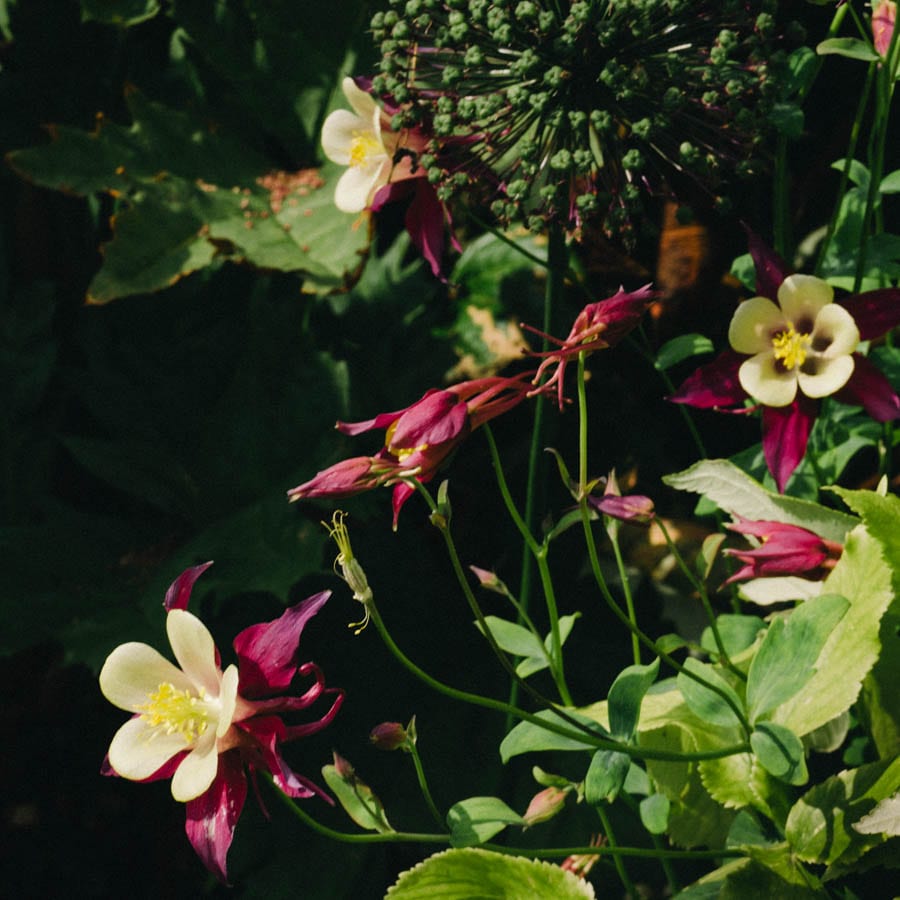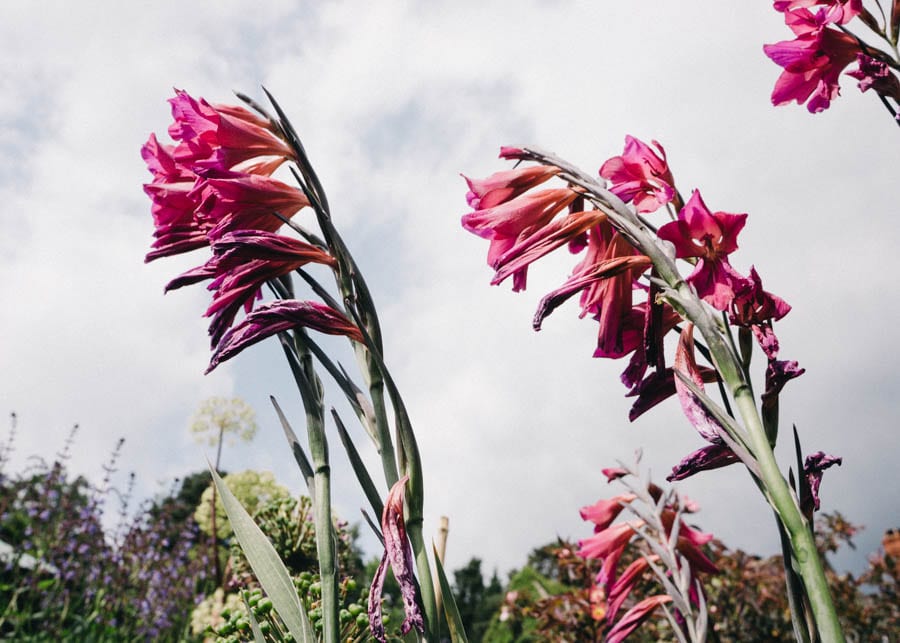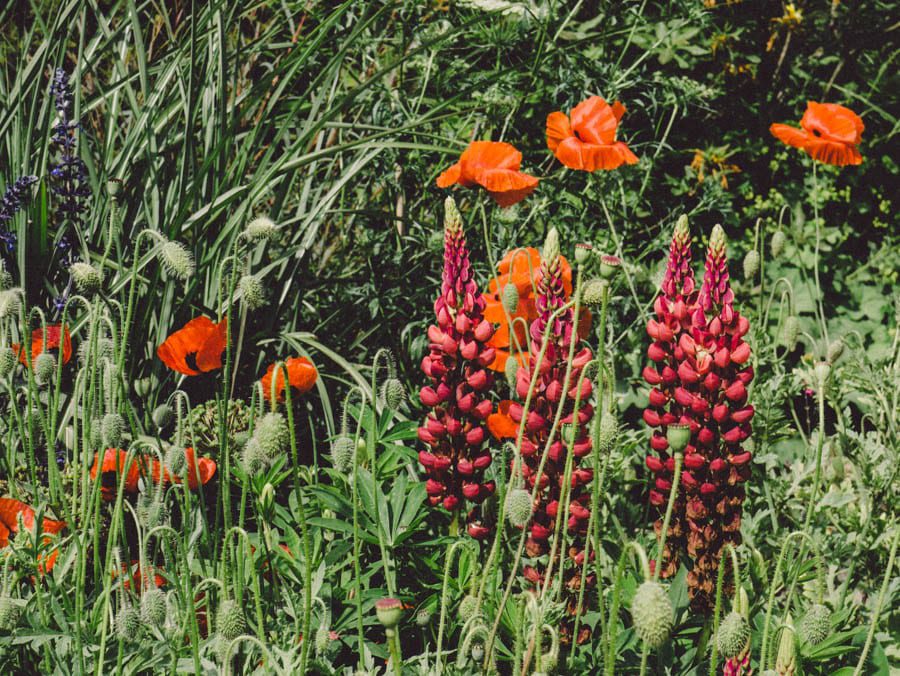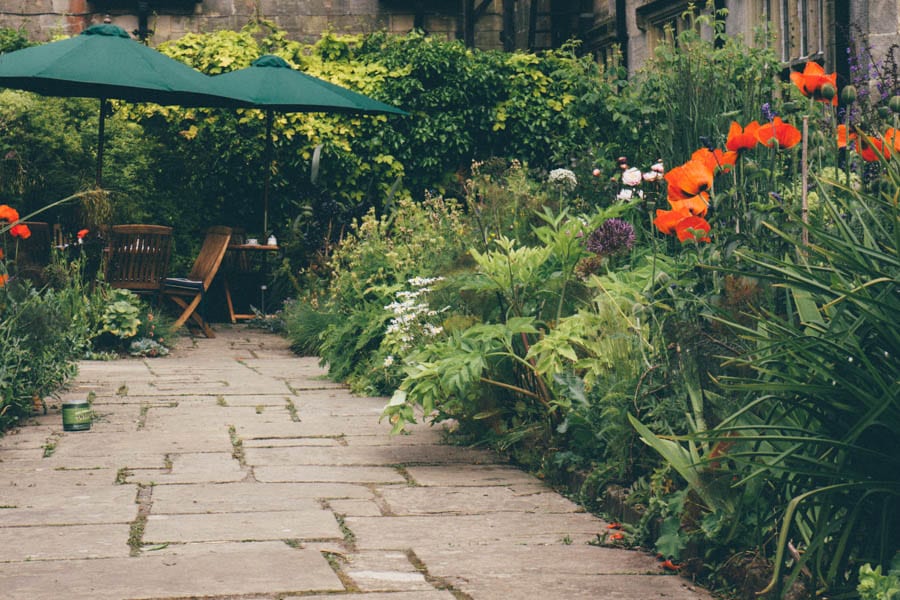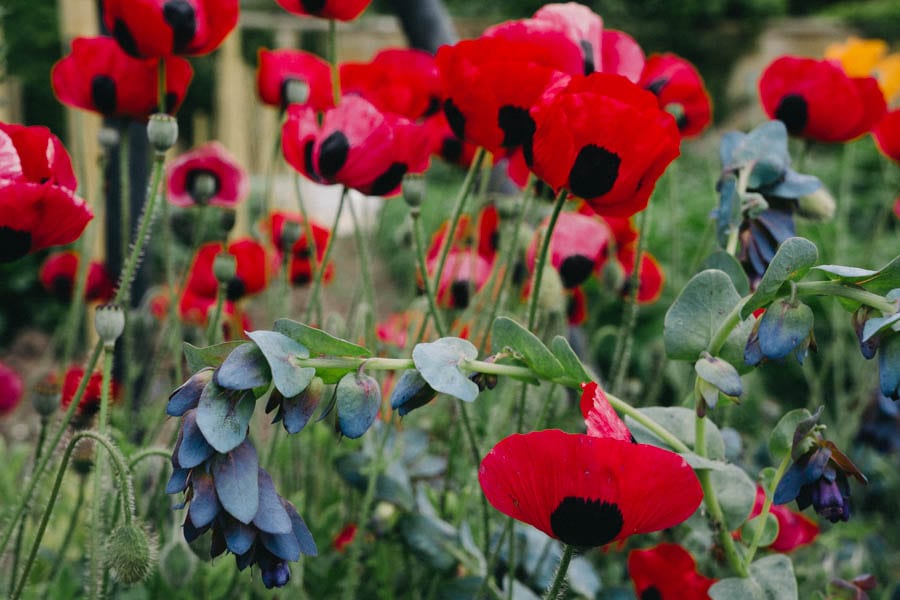 Fish dart underneath water lillies in a decorative pond.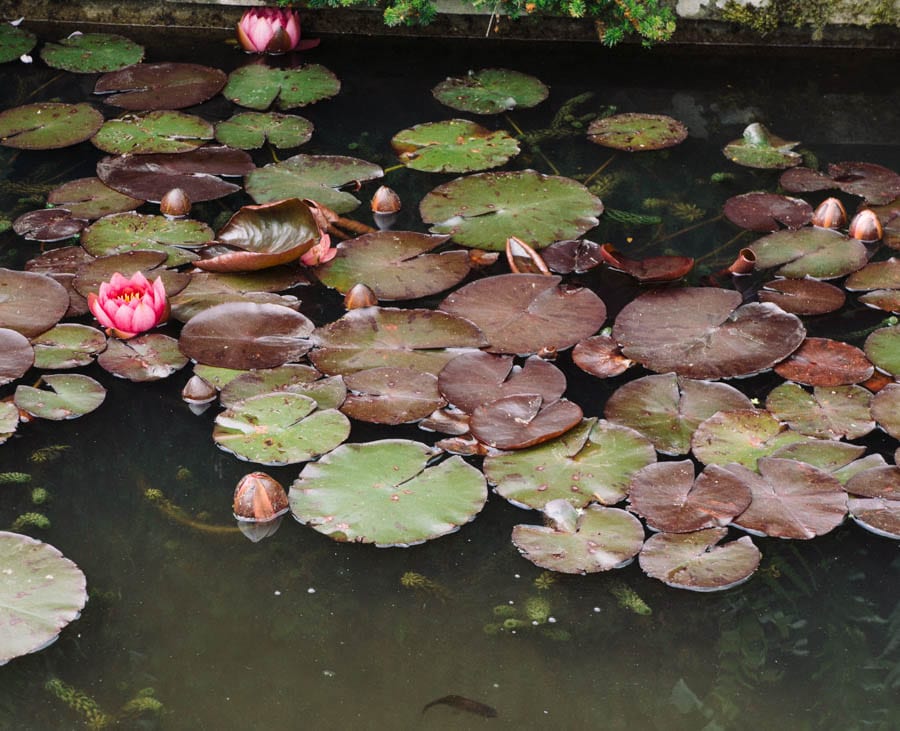 At the back of the garden is a path lined with fluttering curtains of white wisteria.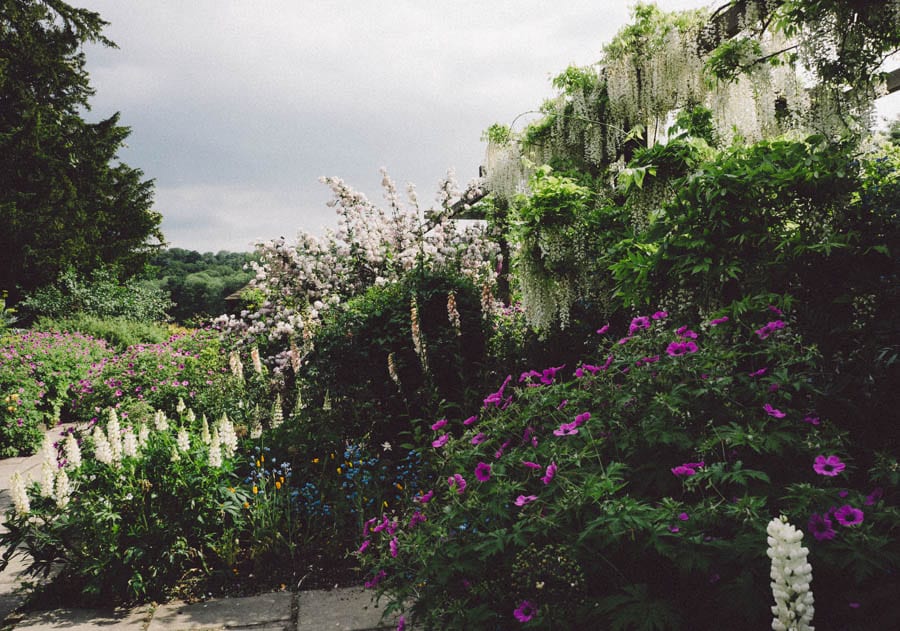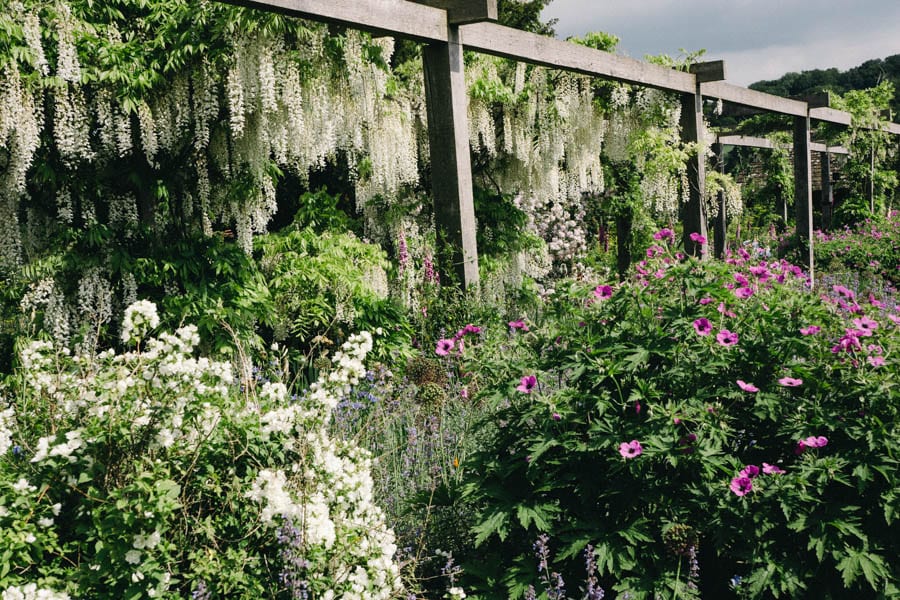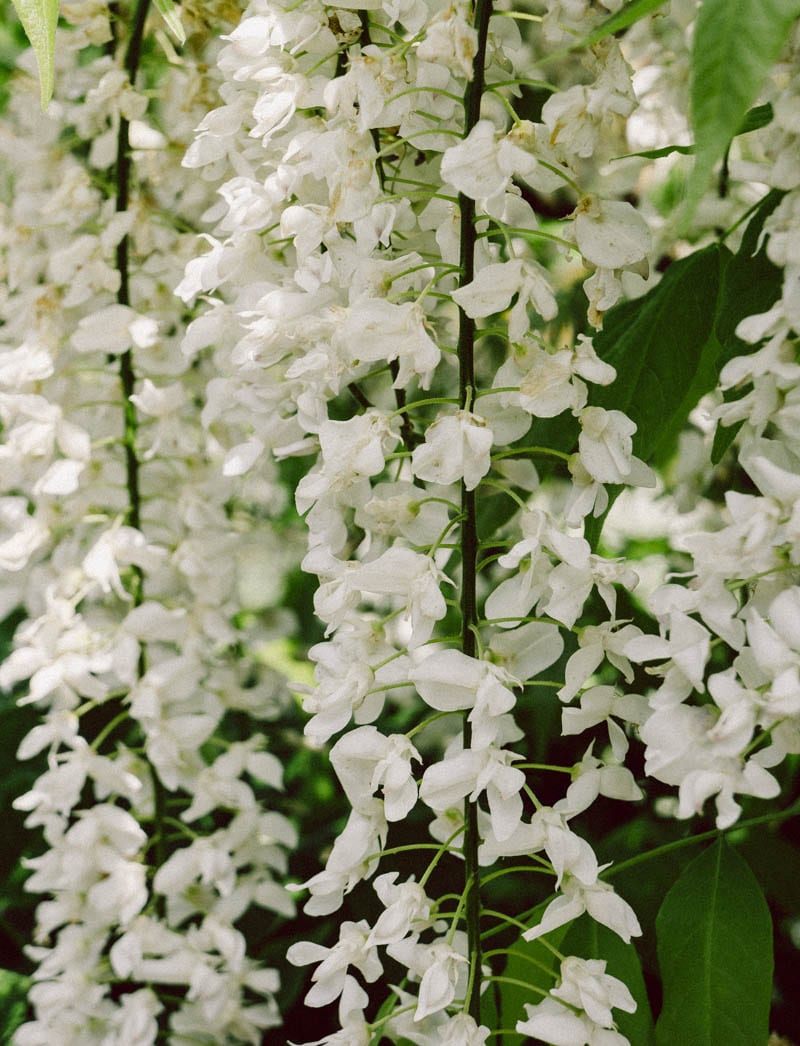 I'll be back soon as I want to explore more of Gravetye Manor's gardens – such as the orchard, the wild meadow, the East Garden and the Wild Garden.  And finally here's a glimpse of the lavendar and pink geranium growing behind the wisteria path.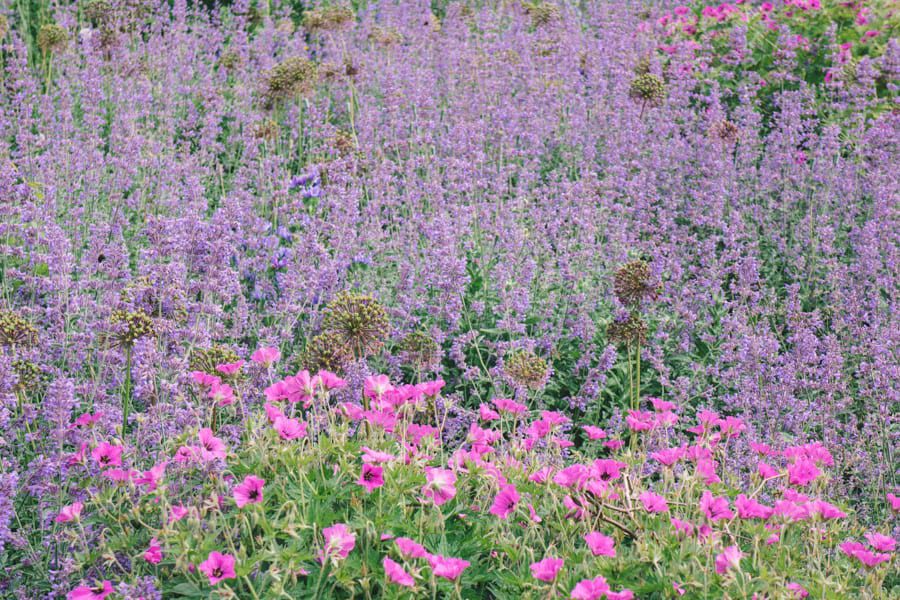 The gardens at Gravetye Manor are open to visitors on Tuesdays and Fridays – or all the time to guests at the hotel. To see more June floral beauties, have a look at some of the posts linked up to Annie's How Does Your Garden Grow?