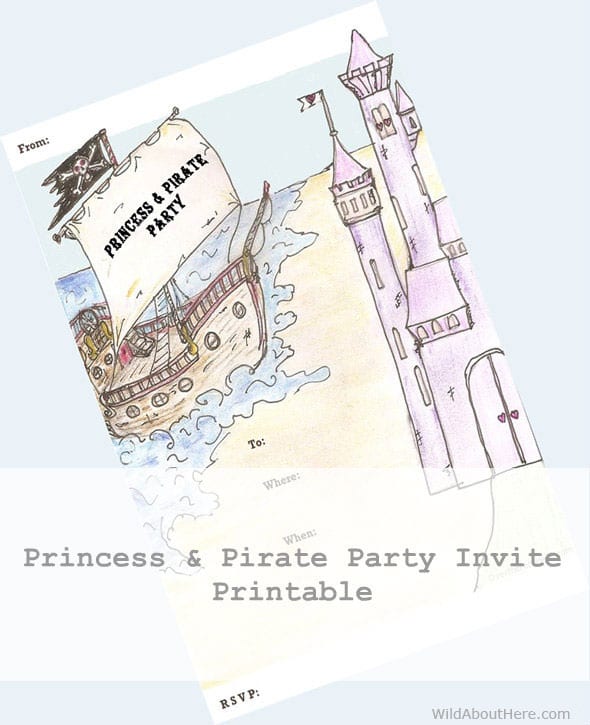 For anybody considering a Princess and Pirate birthday party theme, I have a fun free printable of a Princess and Pirate Party Invitation. I created this party invitation for my twin's fourth birthday party.
I couldn't find any children's birthday invitations that I liked – most of them were either based on Disney films or TV shows – so I resorted to drawing and designing an invitation for my twins' birthday party. But although this invitation was perfect for my twins, I feel a pirate and princess themed birthday party party is also fab when you're inviting both boys and girls. Not all girls want to dress up as a princess for starters. Kids, whatever their gender, can choose to come dressed up as either a princess or a pirate.
Free Printable Princess and Pirate Party Invitations
Each printable has two invitation cards on it. Just print it out on white card and cut down the middle. I've made two versions depending on what paper size you use so that you can choose a party invitation in either A4 (suitable for UK) or Letter (suitable for US).
For the free printable princess and pirate invitation A4 size with two cards per sheet:  Free printable Princess Pirate Party Invitation (A4).
For the pirate and princess invitation free printable in Letter size with two cards per sheet:  Free Printable Princess Pirate Party Invitation (Letter).
Pirate and Princess Birthday theme ideas
I also made a pirate ship cake and a princess castle birthday cake for the party which you can find out more about here.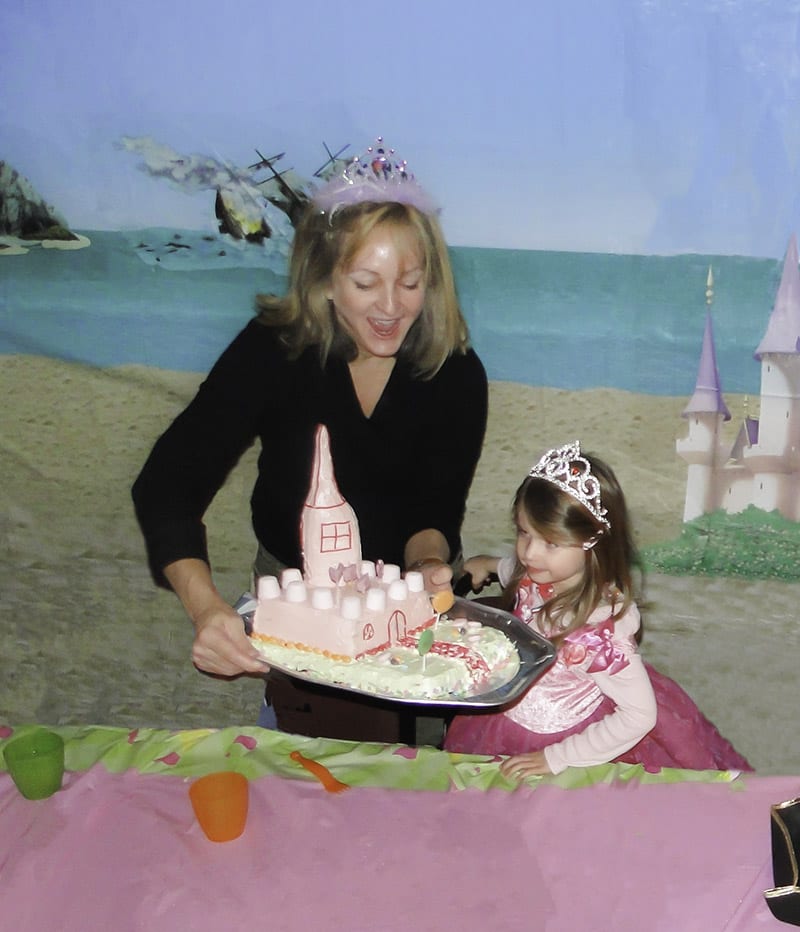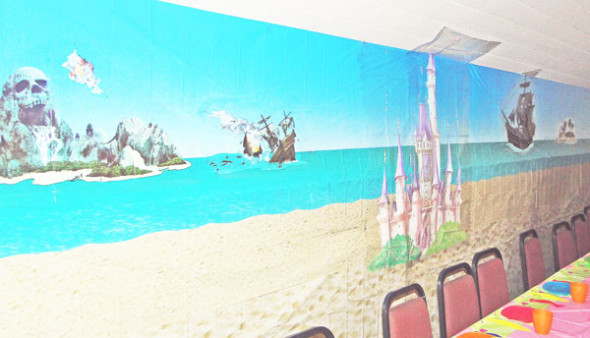 I also decorated myself the room we had hired with pirate and princess scene setters. I ordered all my party decorations from Party Packs and Party Pieces. My favourite place for party bag fillers – and arts & crafts supplies – in the UK is Yellow Moon. We hired a princess entertainer for our party from Party Belles. (We could have also hired a pirate). They have a great team of professional children's entertainers available for all sorts of themed kids parties.
The princess and pirate free printable party invitations are for personal use only. The invitations and images are not for commercial use, nor can be used as a download on another website or blog, or adapted in any manner. If you're interested in using my free printable Princess and Pirate Party invitation for non-personal use then just head to my menu bar and fill out the contact form for a chat with me about it.