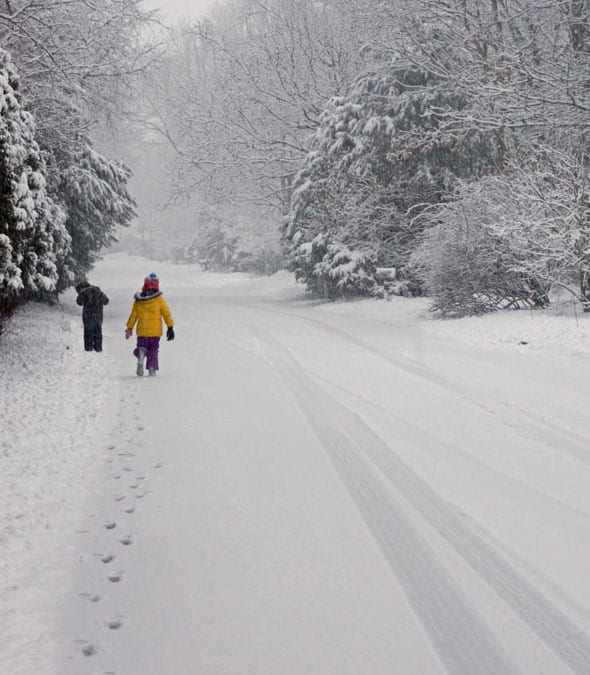 What do you do with a week filled with ice and snow? You don't stay inside especially when school's cancelled because of a snow storm or two. No. You put on your snow suits and…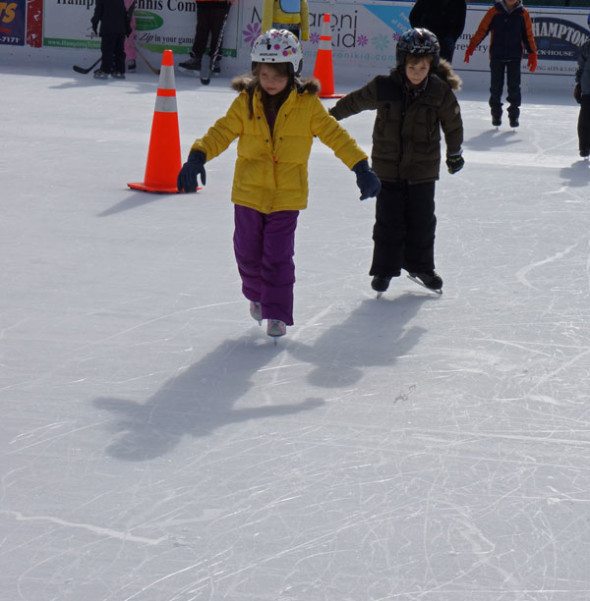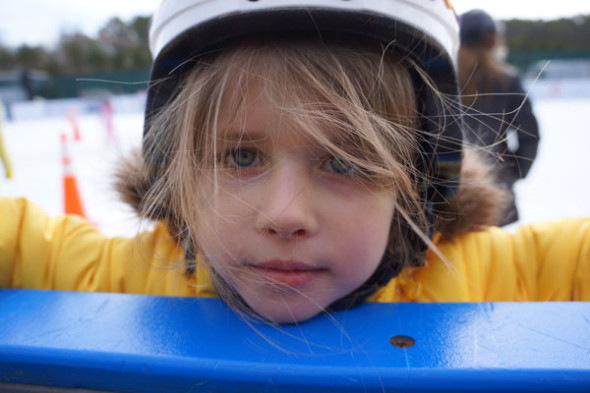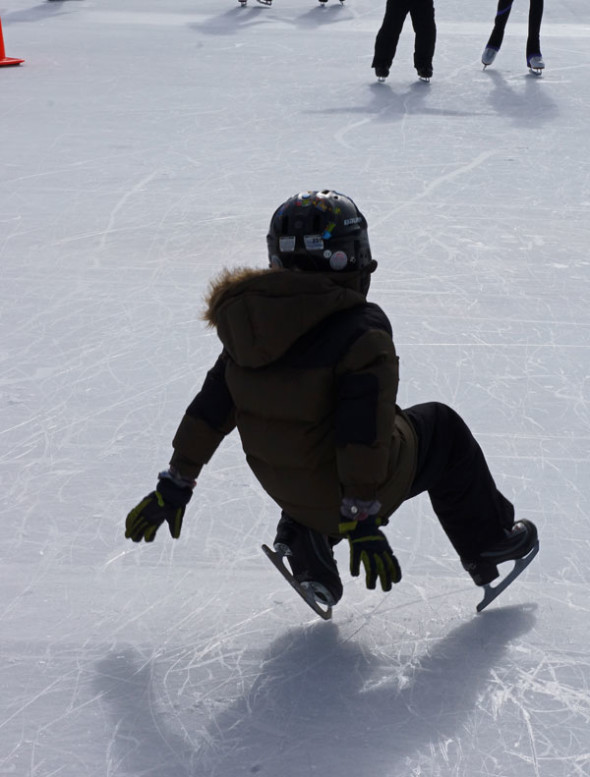 Skate on the ice. And when the snow starts falling again…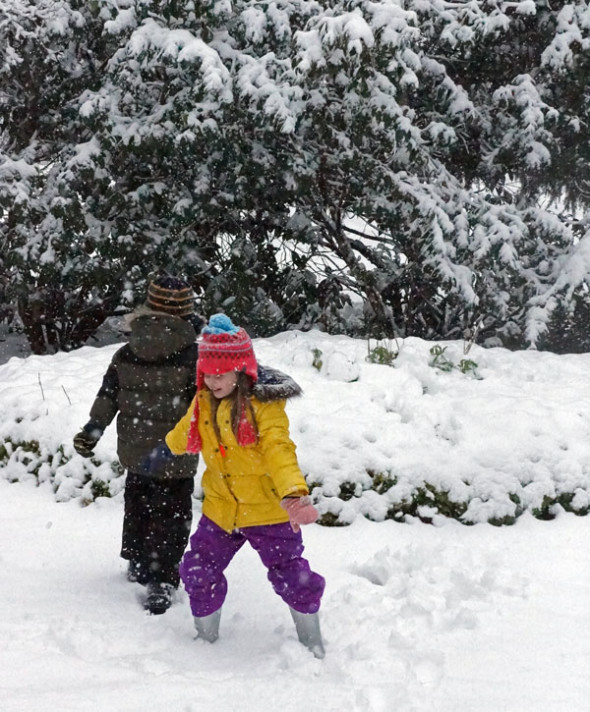 You dance among the snowflakes.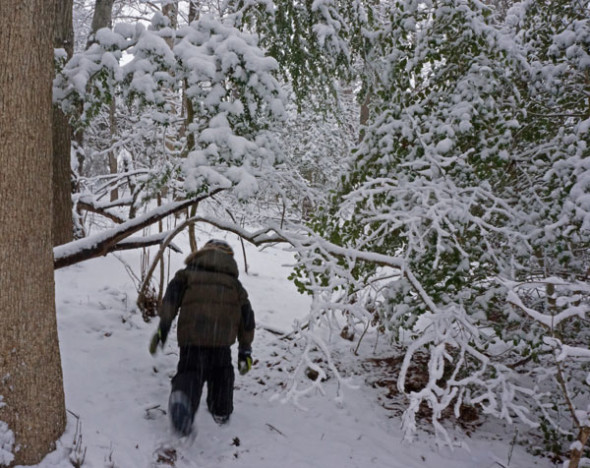 And search for tracks in the snowy woods.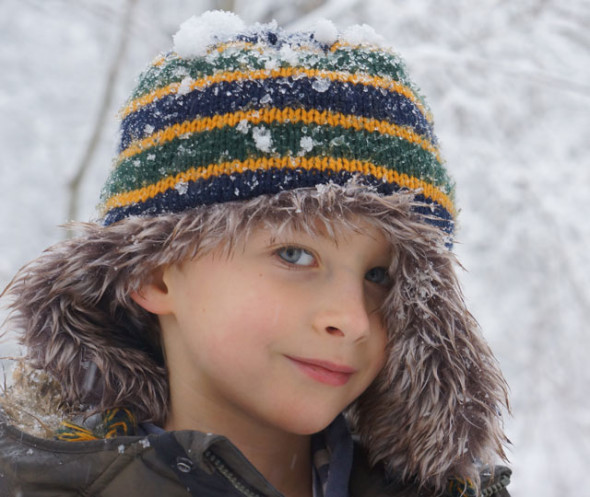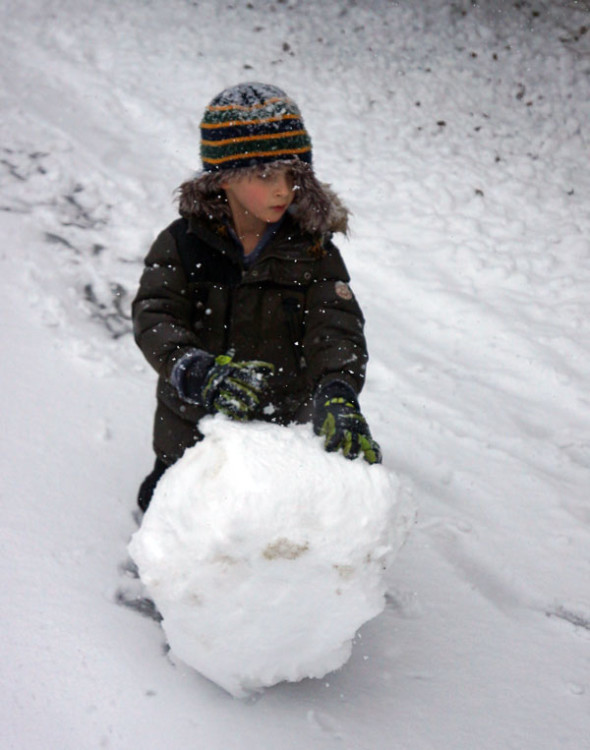 And roll large snow balls just because.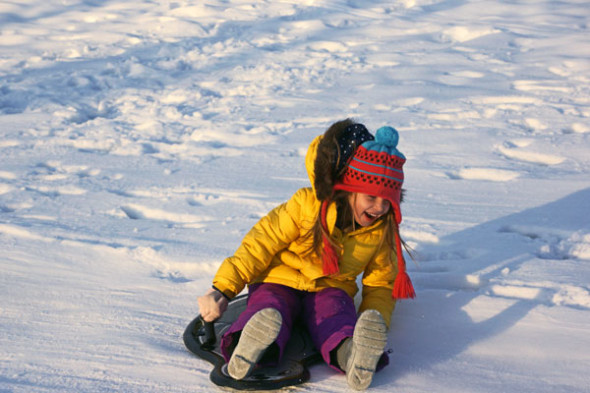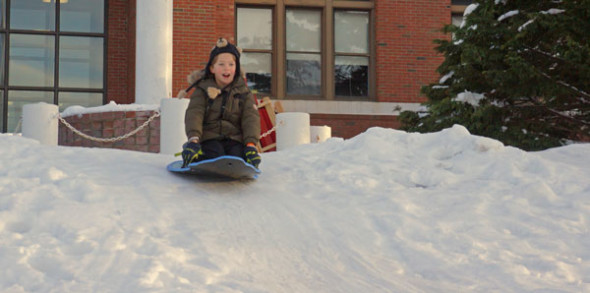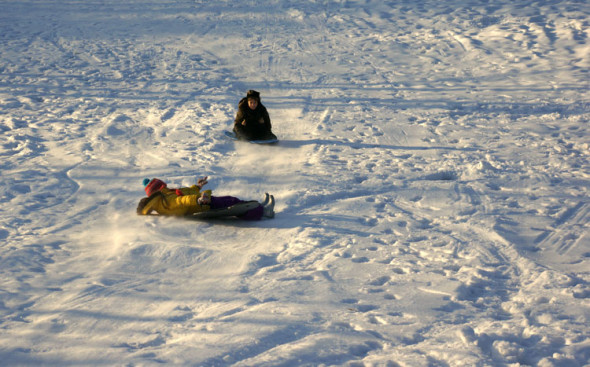 Then at the end of the week you get out your sleds. And keep sliding up and down a slope made of ice and snow.
Note: Our winter ice and snow play took place in the Hamptons, NY. Read here about ice skating in the Hamptons.