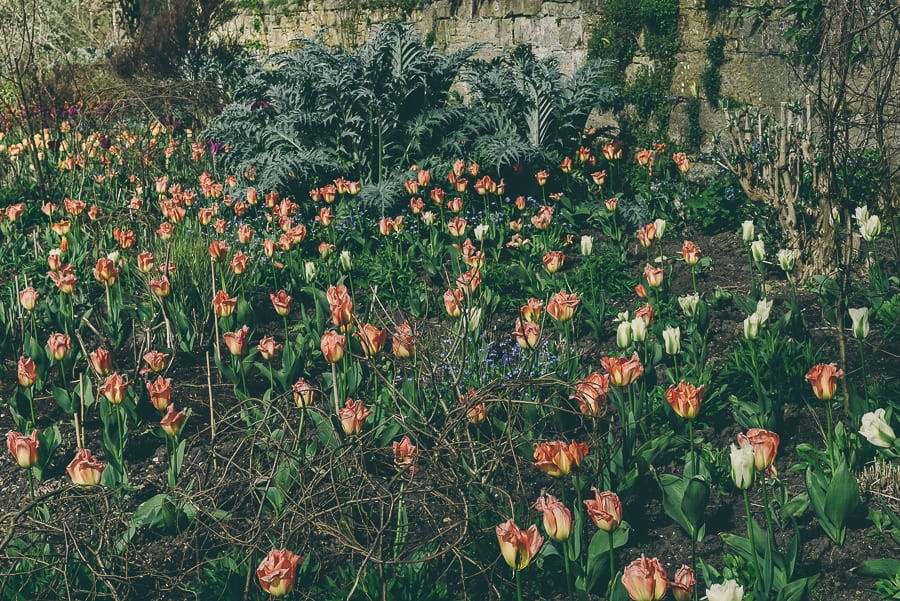 I visited Gravetye Manor's gardens yesterday to see what was blooming. Frank Sinatra's song 'It had to be you' suddenly was in my head when I saw the flower beds filled with tulips. Yes, it's tulip time. They're the spring flowers that show up in April and early May with a dizzying array of colours. They might not last long in our gardens but they certainly make a big impression when they're here.
Luckily I arrived early this late April morning. The sun and the clouds were playing hide and seek with each other in the sky. Later in the day there was actually a brief flurry of snow then sleet then rain. Apparently if you plant a tulip bulb fairly deep then it won't topple over if it's a very wet April. I'm not sure what the advice is for late April snow.
It was rather inspiring seeing the mix of different hues and stripes of tulips with wild flowers and shrubs in these famous gardens at Gravetye Manor Hotel.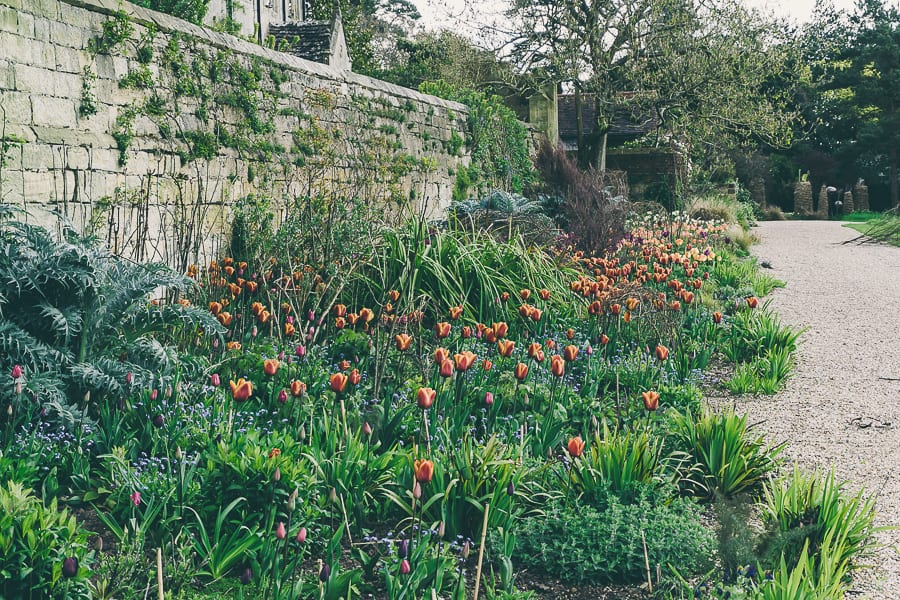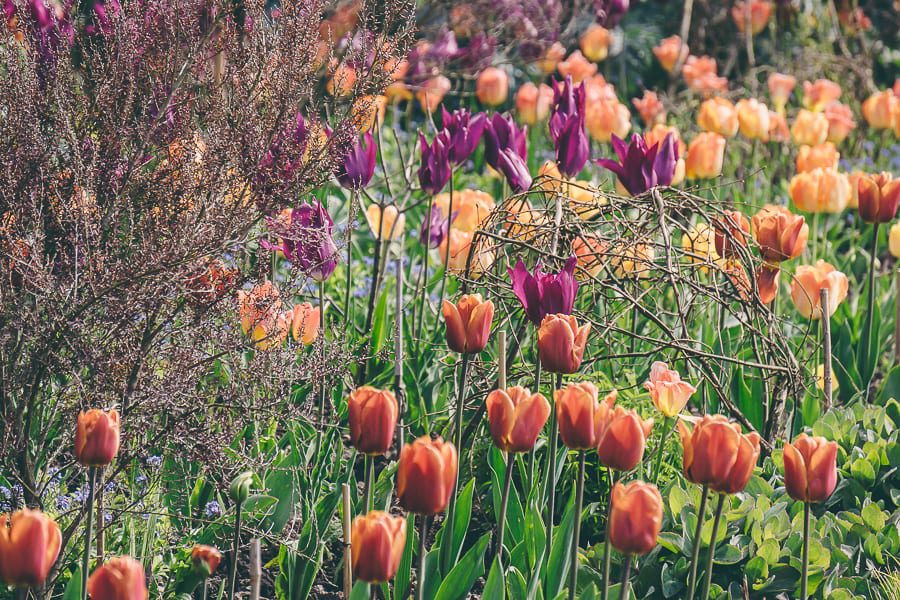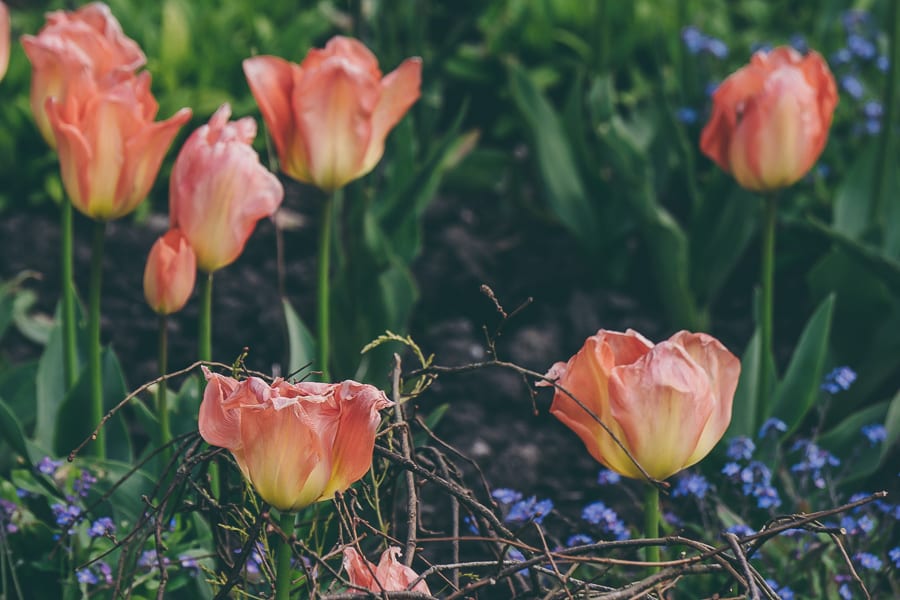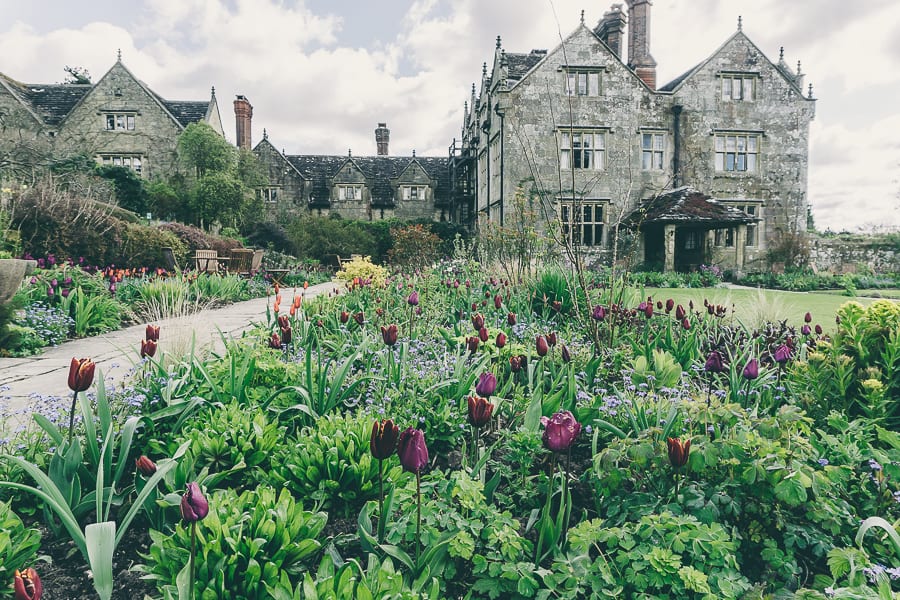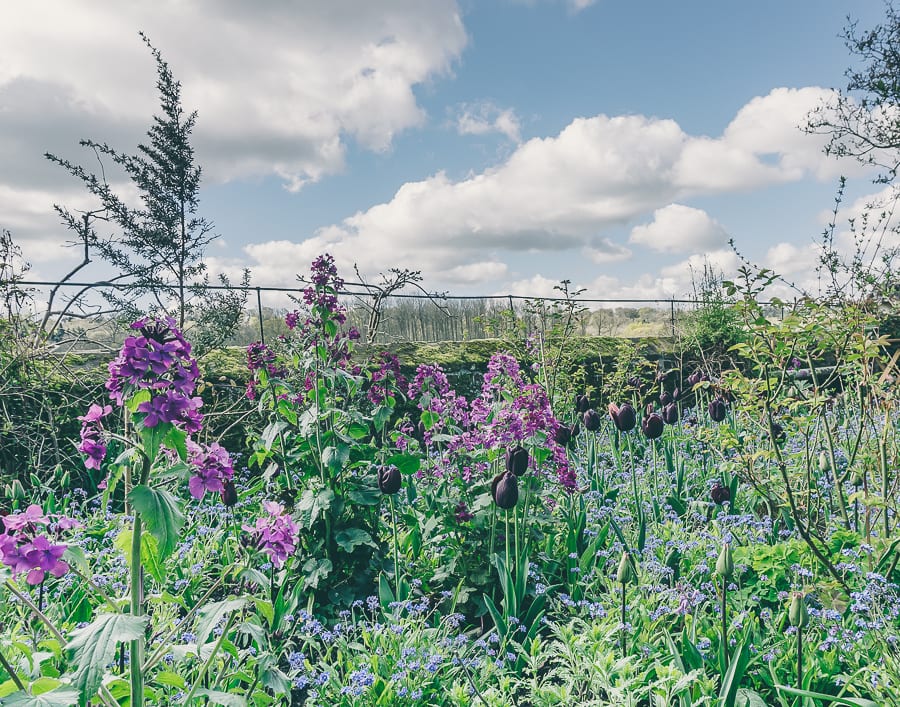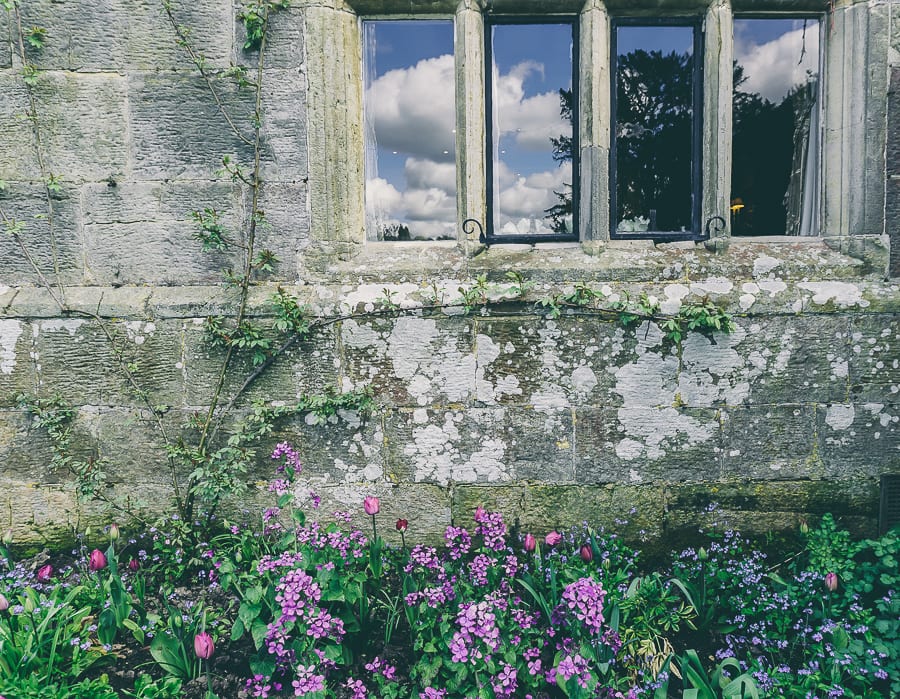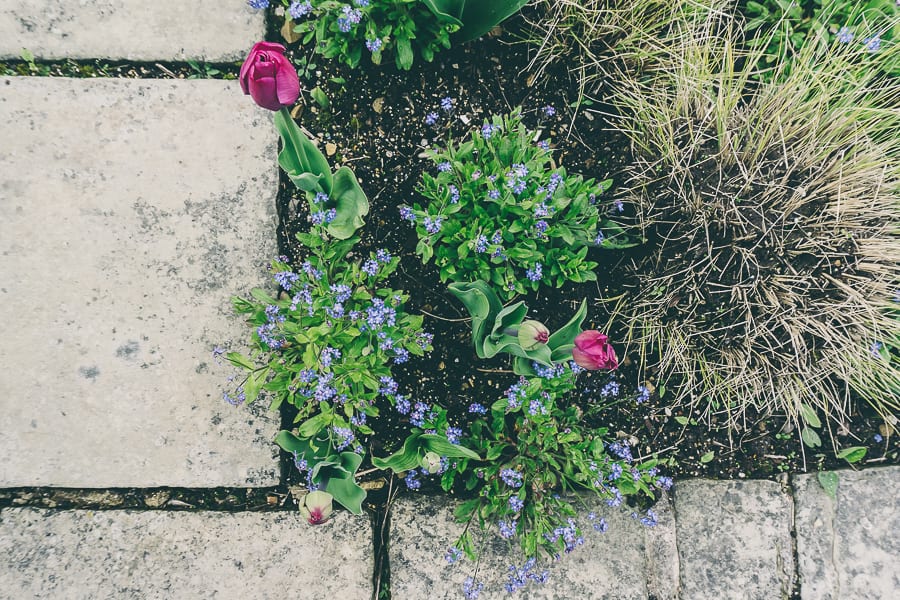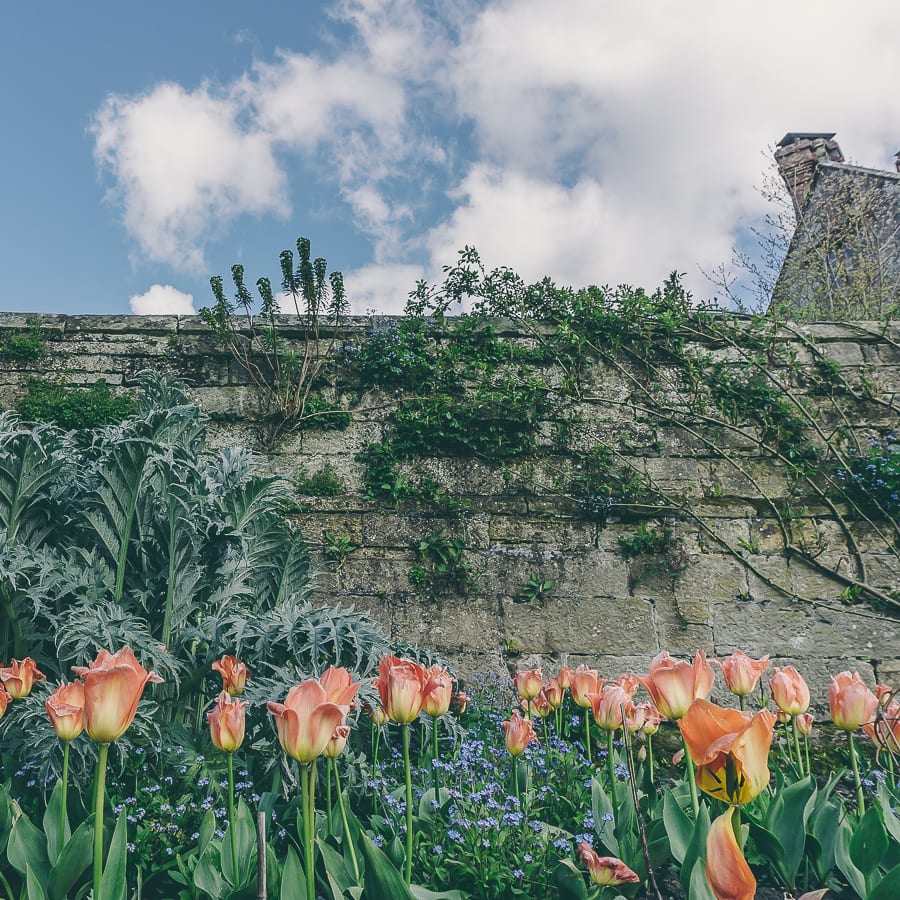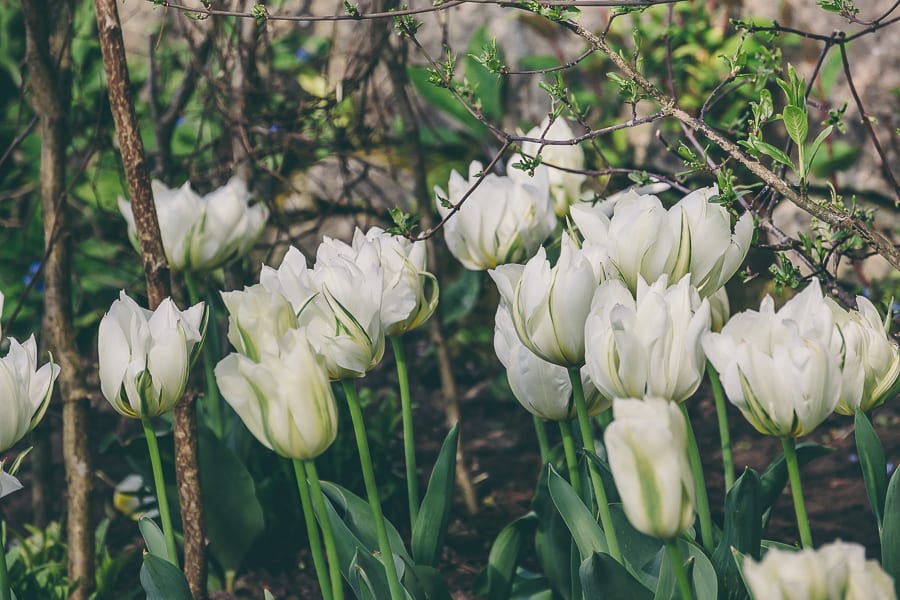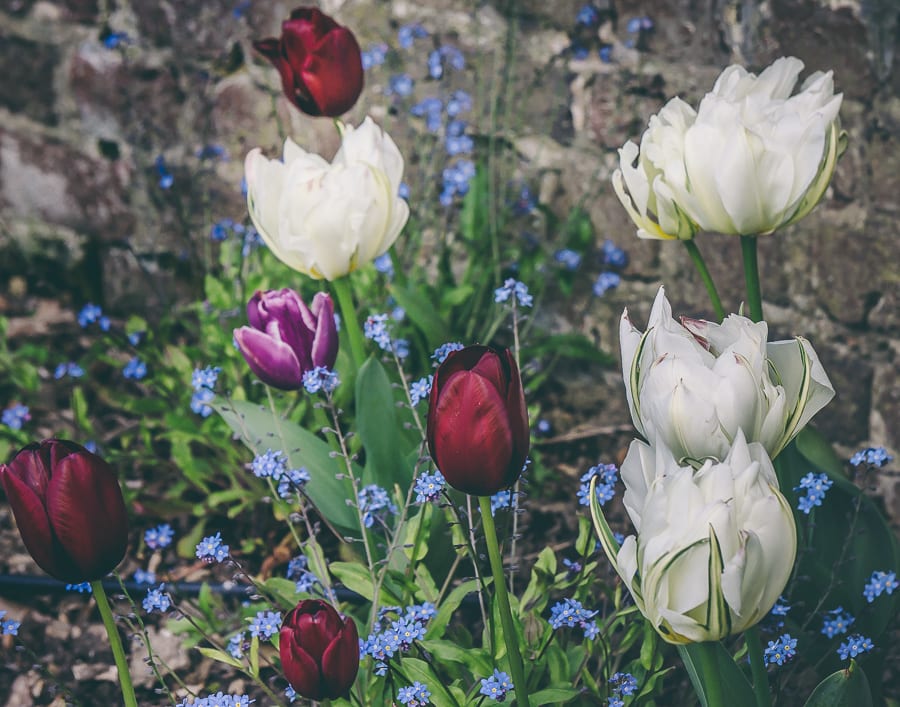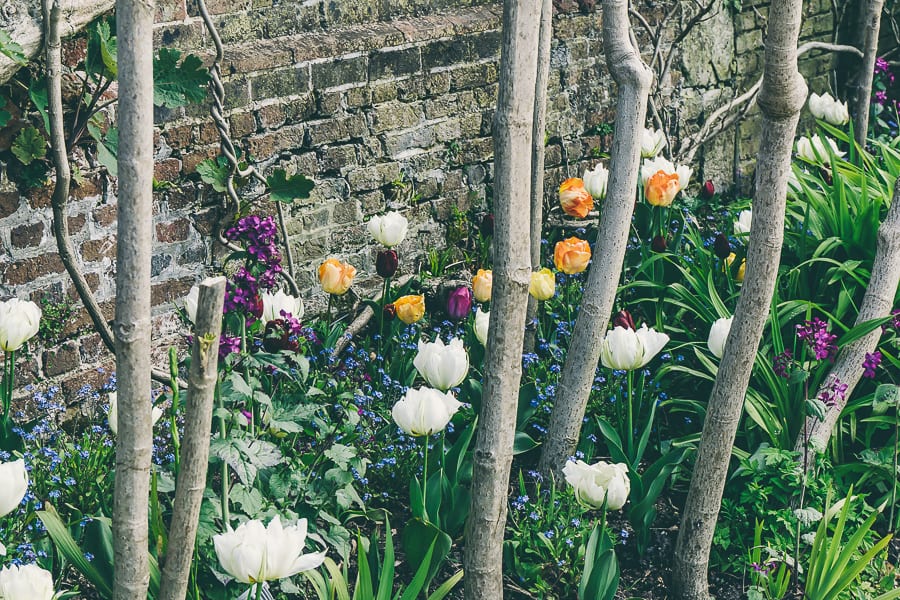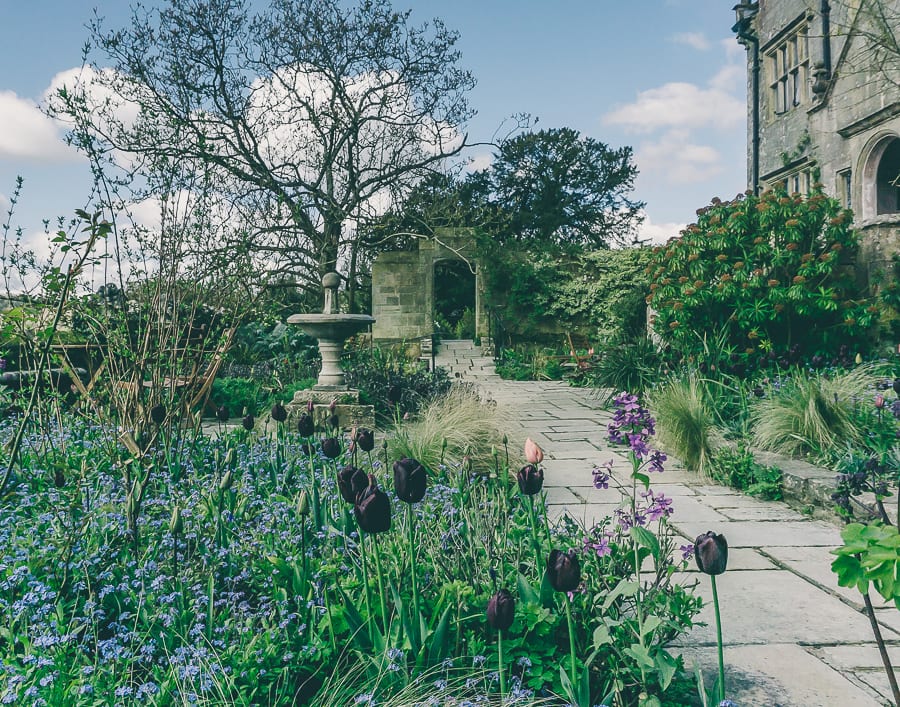 As usual I told myself that I must remember to plant some more bulbs in October or November in my own garden. Last April it was tulip time for me at Standen, the Arts and Crafts house run by the National. Perhaps the forget-me-nots were a message that if I dig deep and plant a variety of bulbs at the right time I might have a springtime tulip carnival in my own garden next year. Meanwhile I'm going to enjoy their brief spring appearance before they start fading and then sleep underground through the hopefully warm summer.