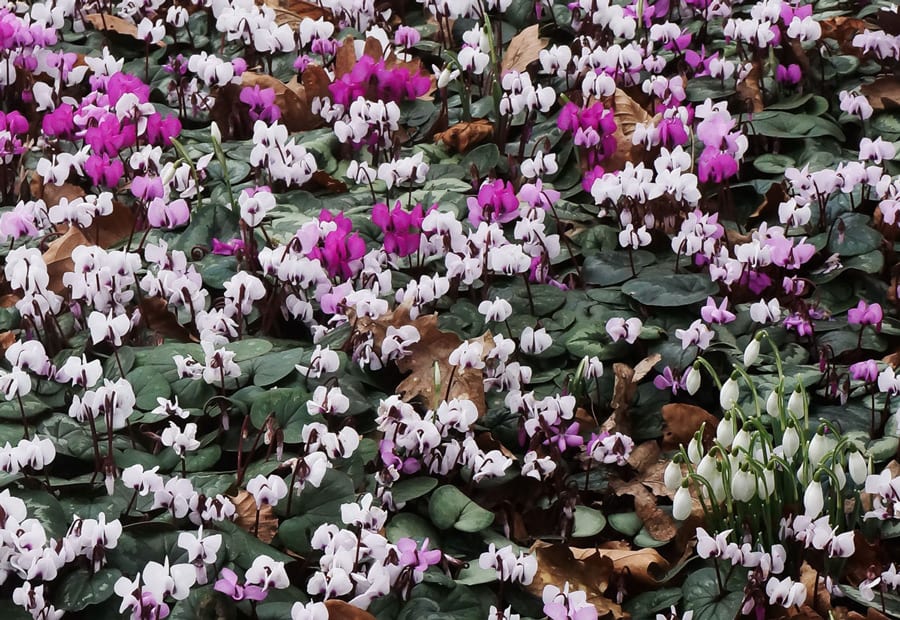 It might be late winter but it's still possible to see colour on wintertime walks. I recently visited Wakehurst Place for inspiration on what's blooming right now. It's Kew's country estate in the West Sussex countryside so I knew they would have some beautiful flora to add some colourful oomph to the landscape. And my hopes were answered. As it's February there's a mixture of winter flowering plants and the very early signs of spring as nature awakes.
This was also the perfect opportunity to put together a late winter spotter sheet for my kids Luce and Theo.  I was smiling as I began noticing colour in the winter scenery and they were excited to have spotter sheets to turn walks into fun adventures as nature detectives. That's a win-win situation as far as I'm concerned!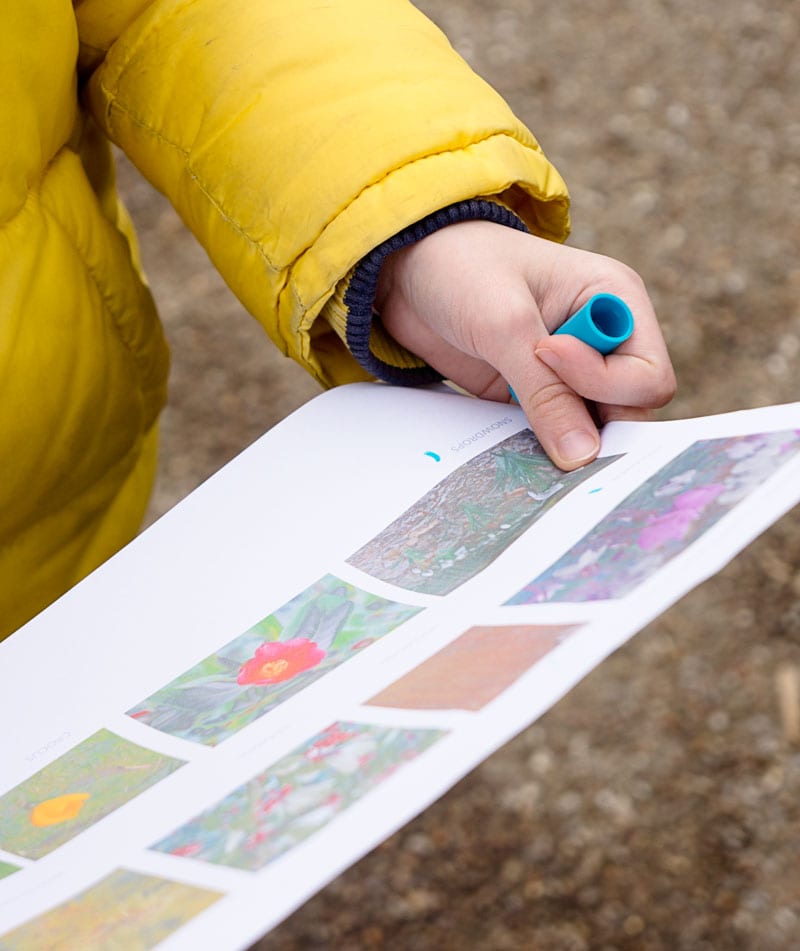 Free printable of the late winter spotter sheet for kid nature detectives:
>>> Free printable: LATE WINTER SPOTTER SHEET – NATURE AWAKES <<<
We've used these spotter sheets a couple of times this past week – on a visit back to Wakehurst Place and on garden walks. Many of the plants on the spotter sheet you'll also find in local British parks. I put together the list with the help of my visit to Wakehurst, tips from the children's guide Kids' Wakehurst as well as other nature sites and books.
Recently we also identified bare winter trees by looking at the type of buds showing up on their twigs.
Eight plants to spot on a late winter walk
1. Cyclamen coum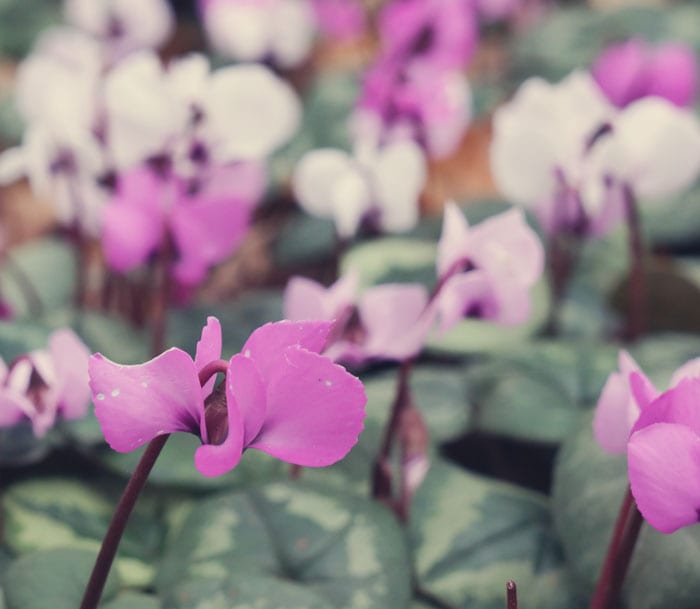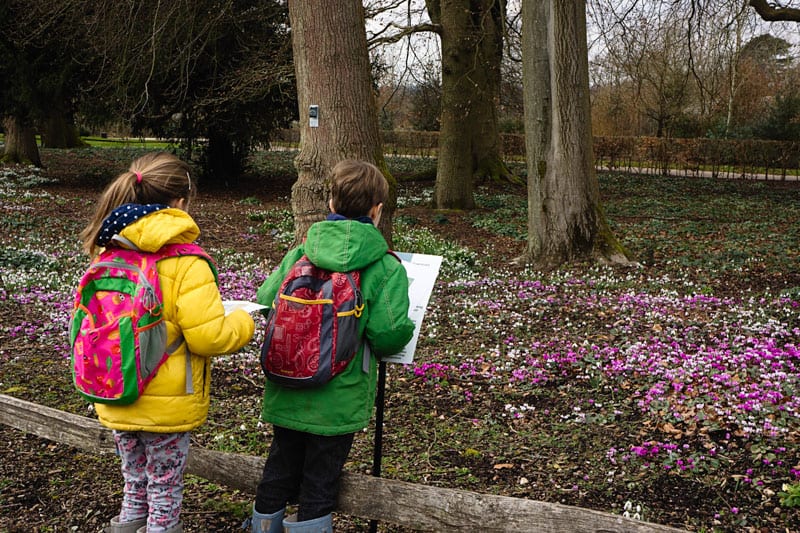 The first thing I noticed at Wakehurst were all the Cyclamen. I had seen them in the late Autumn so was surprised to see them flowering again. It's because they're the winter/spring flowering Cyclamen coum. These Cyclamen are happiest under the dappled shade of trees.
2. Dogwood (Cornus)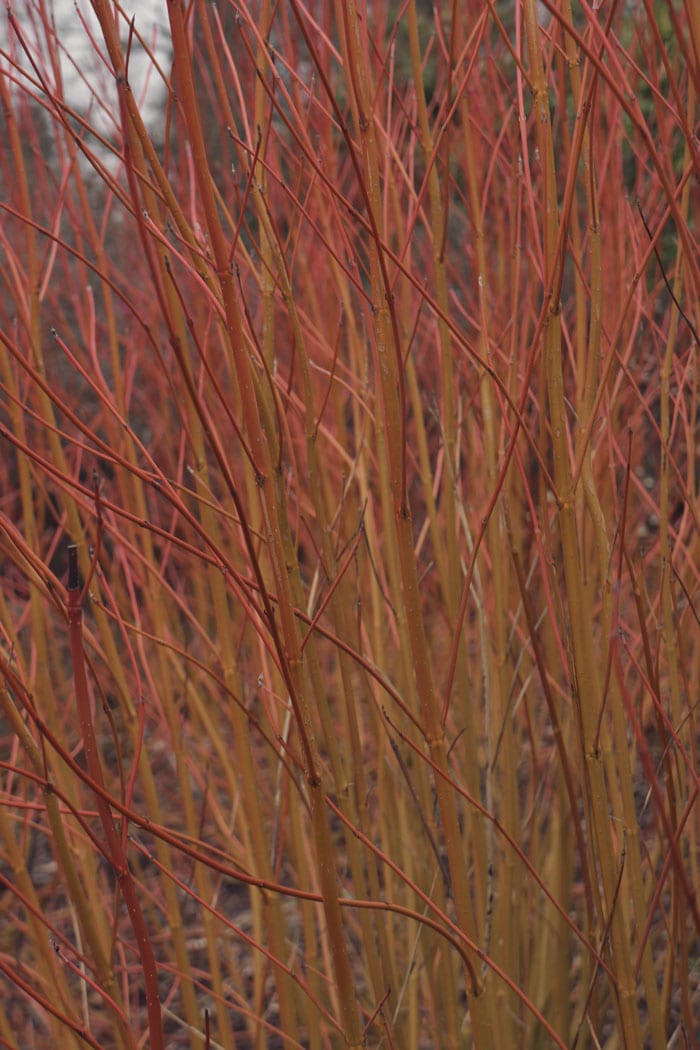 The Dogwood gives splashes of colour when they lose their leaves. Luce immediately spotted a large shrub in the shade even though it didn't have bright red stems. I later read that the twigs are coloured crimson if in a sunny place but those in the shade are lime green.
3. Skimmia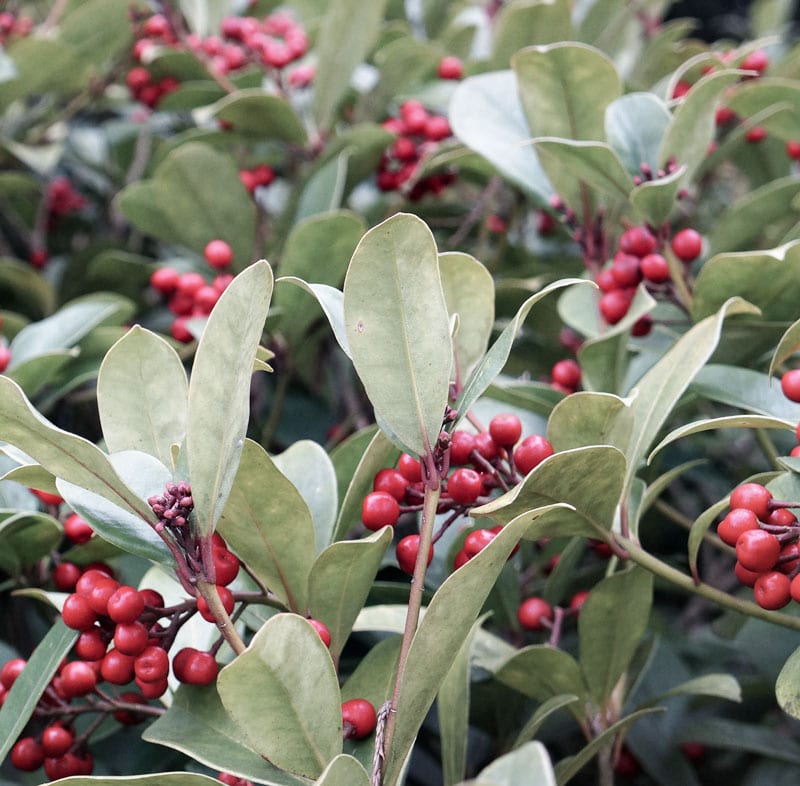 The red berries of the Skimmia added splashes of colour to our late winter walk. Berries meant it was a female plant and pollen had been brought to it by bees from a male plant.
4. Witch hazel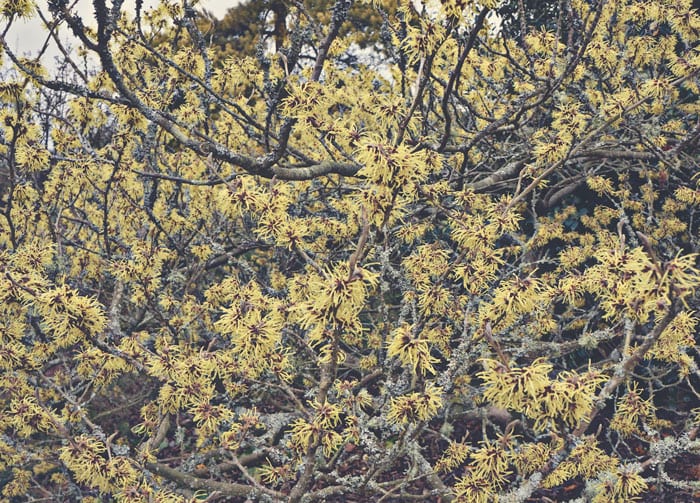 Both at Wakehurst and in a nearby garden, we spotted the fragrant yellow and red flowers of the Witch hazel tree.  Although apparently they are classified as shrubs! Theo was fascinated to learn that the Witch hazel has lots of medicinal benefits. A shrub that blooms in winter as well as soothes the skin!
5. Snowdrops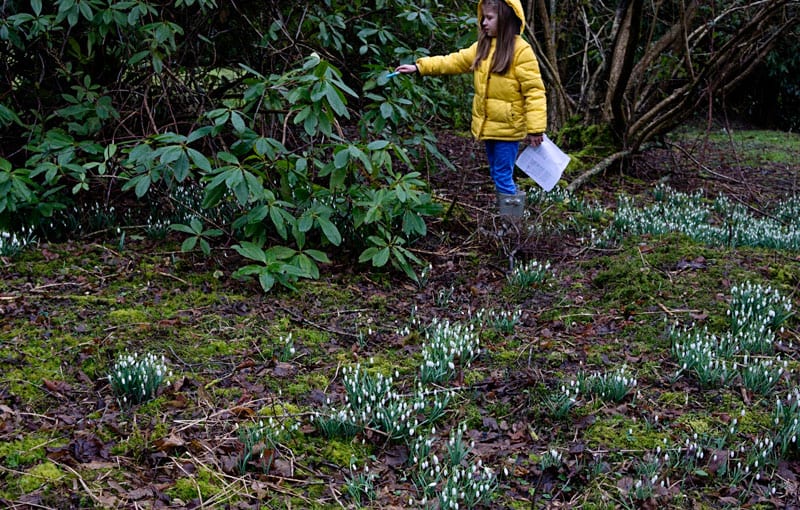 The clearest sign that nature is awakening is the sight of snowdrops everywhere. Luce started noting down how many bunches of snowdrops she could count while Theo asked me what the symbol for infinity was!
6. Camellia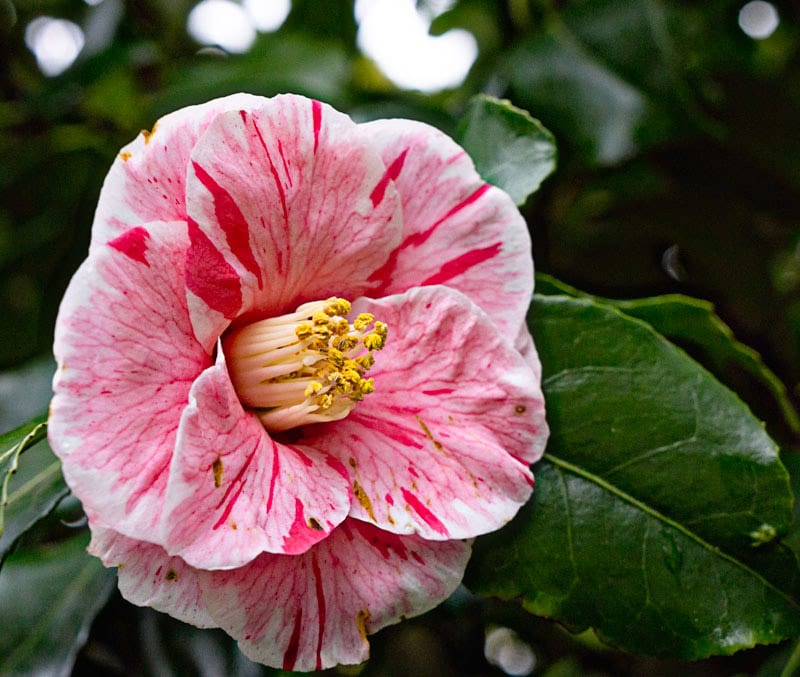 They might not be native to Britain but Camellias are definitely very popular as they're another shrub that has added lots of colour to winter gardens and parks.
7. Crocus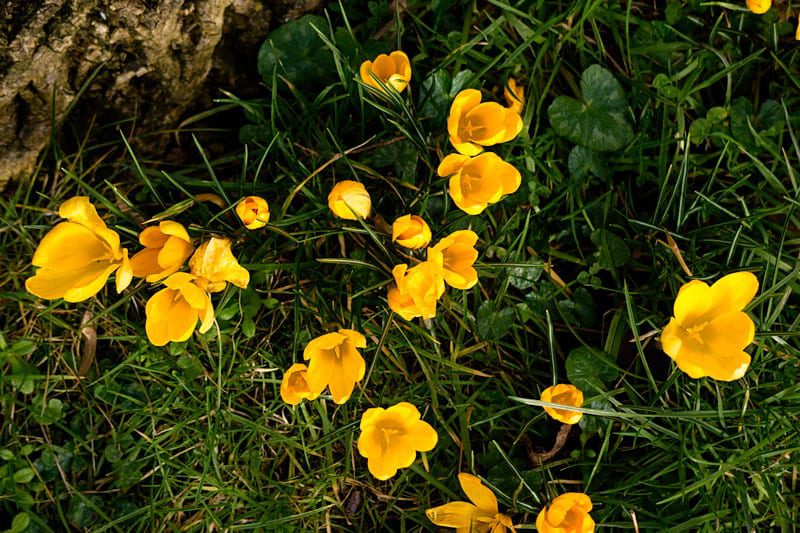 One flower that braves the cold in the late winter is the crocus. We found one orange one in our garden, three purple buds in a park, and a patch filled with orange crocus in the middle of a local village.
8. Daffodil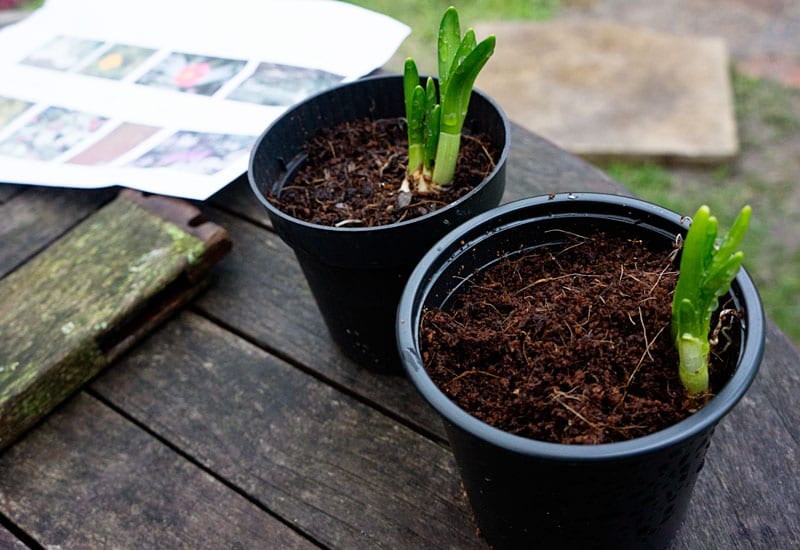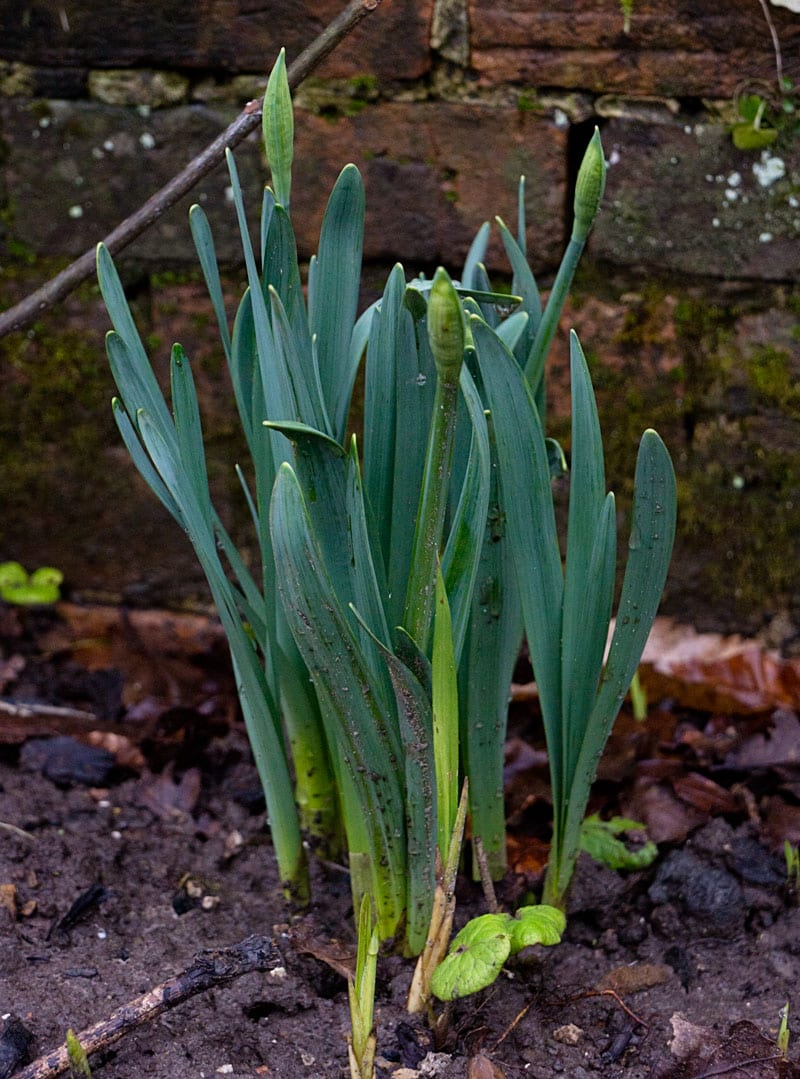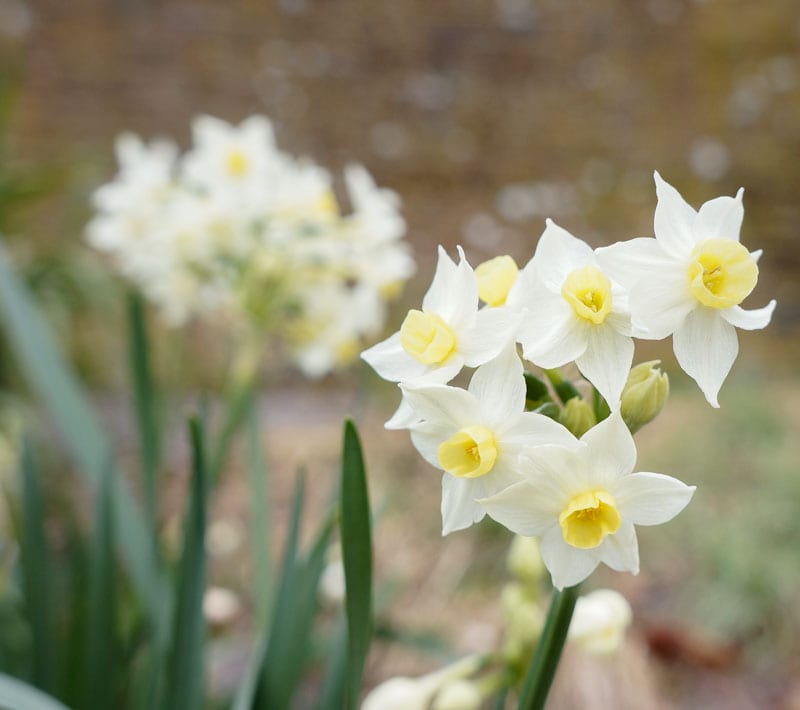 Last week Luce and Theo both brought home from school pots with Daffodil shoots. We spied shoots in a nearby garden but none were flowering yet.  At Wakehurst I found bunch Daffodils growing abundantly in one of the gardens.  Once we see them blooming everywhere we'll know that Spring is finally on its way.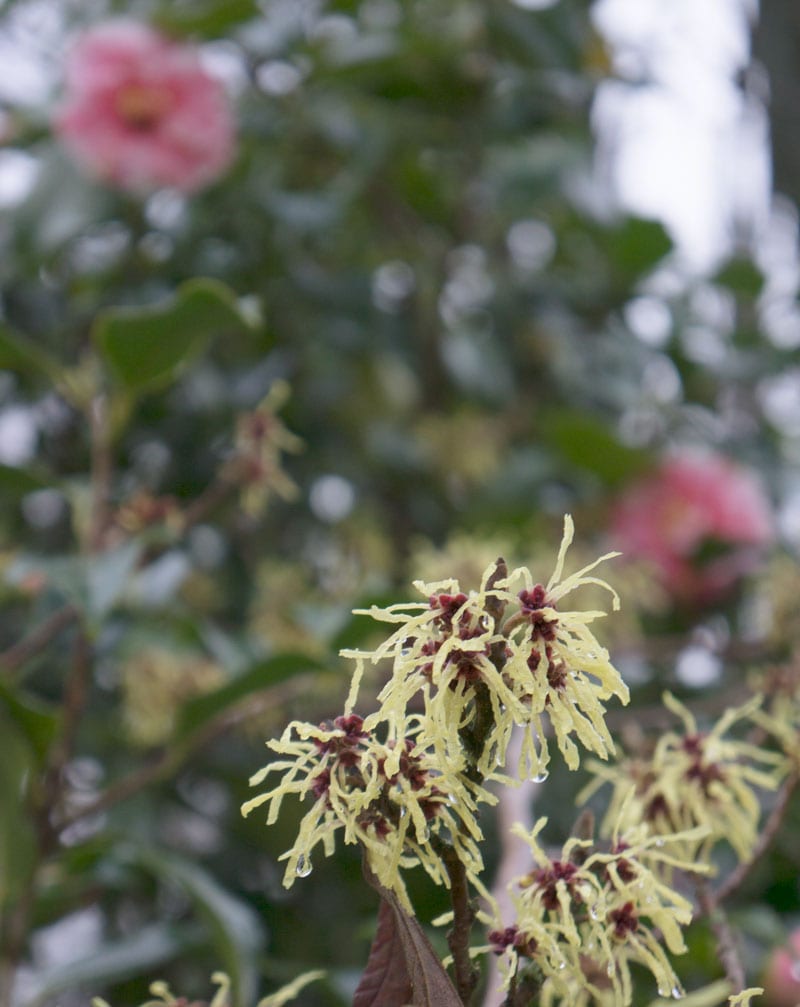 On our last walk, we actually found snowdrops growing next to a Camellia shrub, next to a Witch hazel tree – three ticks on our late winter spotter sheet at once! I also updated the plant spotter sheet for the latest excursion by adding a couple different colour versions of some of the plants to help them spot the different varieties.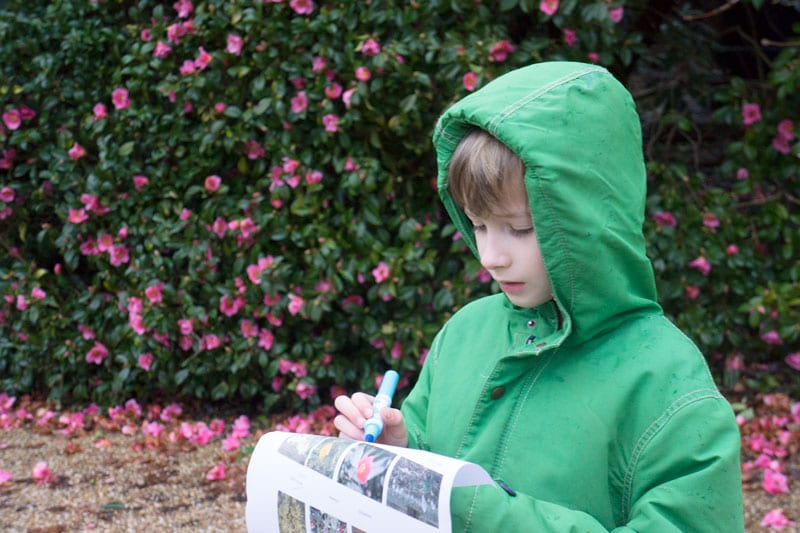 Of course, there are quite a few other flowering shrubs and trees or colourful additions to the winter landscape but I've only included eight in the spotter sheet. Some of these will soon stop flowering while others will be taking their place, including lots of Daffodils, to brighten up my days. (Thankfully longer days soon too!)
I'm rather chuffed as after a few walks Luce and Theo can now name at least six on this late winter list without even referring to their spotter sheets. Now we're rather keen on nature waking up more and more as winter ends and spring takes over!
What late winter colours and flowers have you spotted this month?