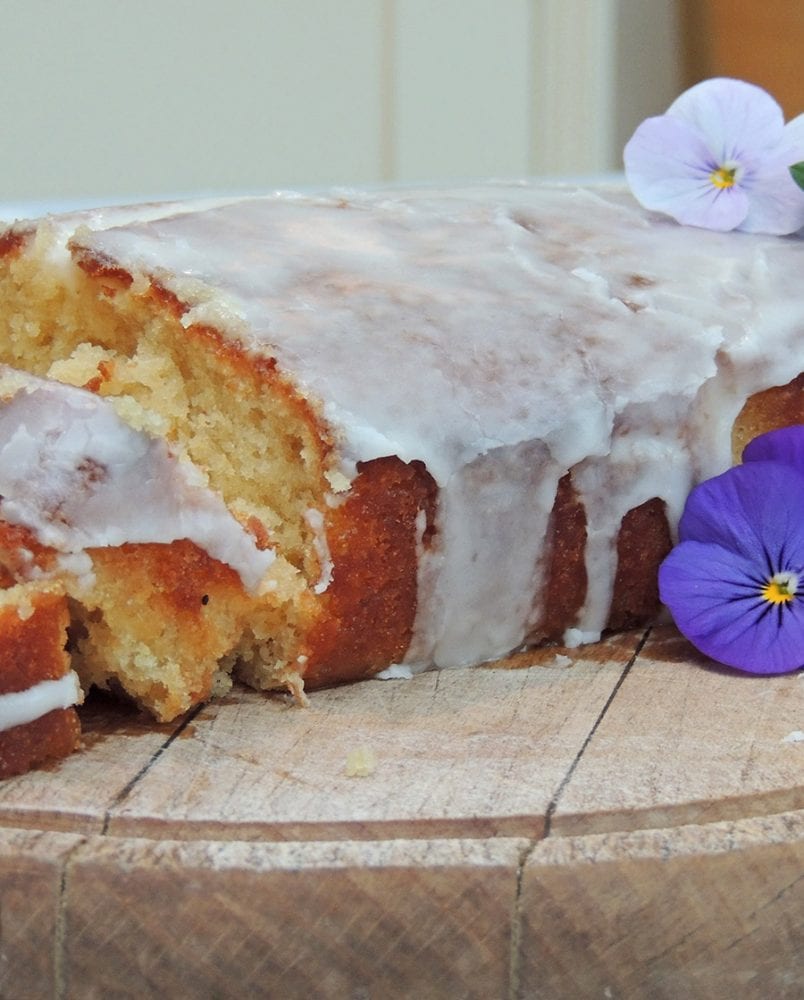 There's nothing better than a Lemon and Lime Drizzle Cake when the sun starts shining. Lemon cake is wonderful but the lime gives the drizzle cake and extra touch of flavour.
This recipe and post was contributed by British chef Lydia Brownlow. Lydia runs cooking workshops in the English countryside for parents and children and has contributed recipe posts to The Daily Beast. Previously she created canapés for her London catering company which was hired for society parties as well as publishing, devising and and writing recipes for Good Housekeeping Magazine.
Let them eat cake and edible flowers!
Make it extra special for the kids by decorating it with some edible flowers. I have used pansies to decorate my cake, you could also try using lavender, violets, marigolds or roses. Though in my experience, the kids are only interested in the cake!
We've also made edible roses for this delicious cake with strawberries.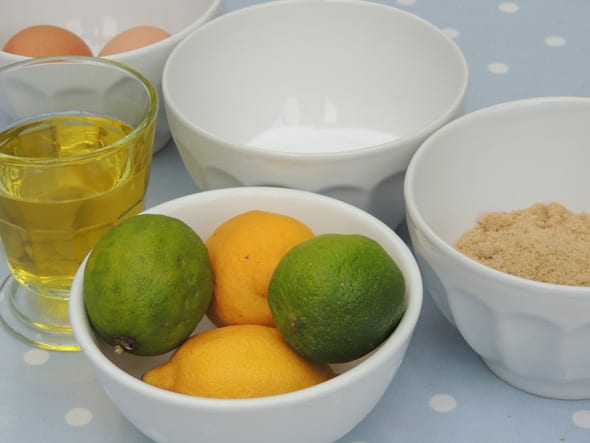 I adore this drizzle cake, the fruity tones of the olive oil work brilliantly with the zesty citrus flavor. By the by if you want lime to be refreshing then you must try these watermelon and lime popsicles.
LEMON AND LIME DRIZZLE CAKE RECIPE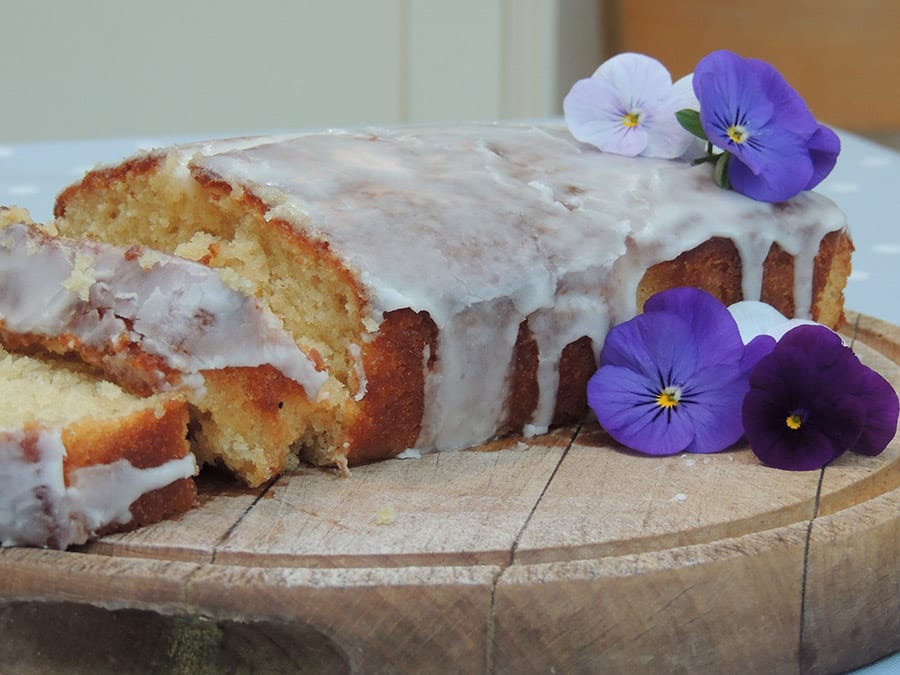 INGREDIENTS
1 lemon
2 limes
1/2 cup sugar
2/3 cups soft brown sugar
2 large eggs
2/3 cups olive oil
1 1/2 cups all purpose flour
1 teaspoon baking powder
1/4 teaspoon baking soda
pinch of salt
80 ml buttermilk or plain yoghurt
4 oz powdered sugar
Edible flowers for decoration
DIRECTIONS
Grate the rind of the lemon and lime into a large bowl, add the sugars (reserving two tablespoons) and eggs.
Whisk well to combine, then add the oil.
Squeeze the juice of the lemon and limes, set aside.
Sift together the flour, baking powder, baking soda and a pinch of salt.
Combine 2 tablespoons of the juice with the buttermilk, then fold into the egg mixture with the flour.
Pour the mixture into a 2 pound oiled and floured loaf tin. Cook at 350 degrees for 45 minutes or until a skewer inserted comes out clean.
Meanwhile place 5 tablespoons of juice in a small pan with the reserved sugar, bring to the boil and then remove from the heat.
In a bowl combine the icing sugar and remaining juice until smooth.
When the cake is cooked, leave to cool for 10 mins, before turning out onto a wire rack. Prick holes in the cake with a skewer, then spoon the syrup over the cake. Leave the cake to cool completely then pour the icing over the top of the cake.
Decorate with flowers and serve.
The Lemon and Lime Drizzle Cake is a perfect treat for children's afternoon tea time or even an elegant dessert for us adults! Whether a combination of the citrus fruits or just a plain Lemon drizzle cake it's also a lovely dessert to take with you on picnics especially in the woods!