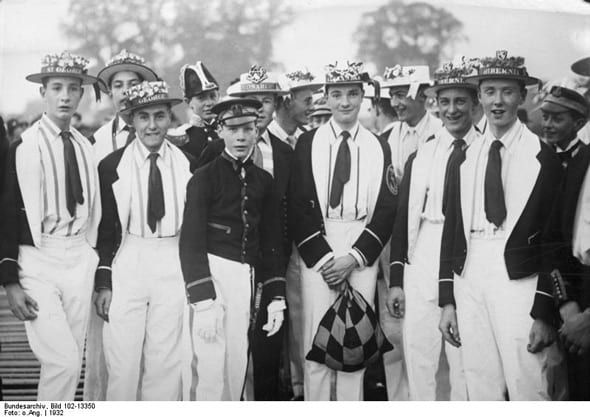 Fourth of June at Eton photo credit: Bundesarchiv, Bild 102-13350 / CC-BY-SA
When is Fourth of June at Eton College near Windsor Castle in Britain? Whereas Americans on July 4th mark their independence from the Kingdom of Great Britain and its monarch George III, students at Eton  celebrate the birthday of this former king.
According to Eton's official history, "No monarch other than the Founder showed more interest in the school, nor became more Etonian at heart than George III…In return the college deeply respected and loved the King, whose birthday, the fourth of June, was made a holiday."
It's held annually on the Wednesday after Britains's national May holiday. So Mad King George's birthday could be celebrated in late May rather than on June 4th.  What an Eton Mess! Actually a perfect excuse to make an Eton Mess for dessert.
Eton is one of Britain's top and most illustrious schools. It was founded in 1440 by another king – Henry VI.  Twenty prime ministers, including Boris Johnson and David Cameron, attended the school.  Prince William and Prince Harry were also students at the boarding school.  Other current well known Old Etonians are actors Hugh Laurie and Dominic West, and Johnnie Boden the owner of Boden clothing.  The list of its past luminaries is vast including economist John Maynard Keynes and author George Orwell.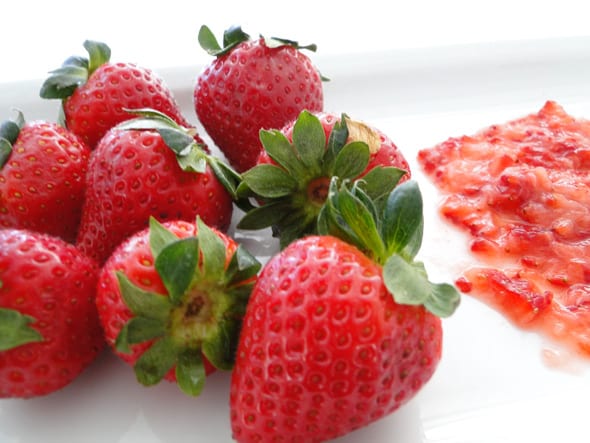 At the Fourth of June celebrations, Etonians pass the day with cricket matches, a boat procession, and speeches.   Parents and friends are also invited. I attended a Fourth of June holiday when I was in my teens and recollect wandering the grounds with friends and stopping for a picnic with lots of strawberries and champagne.
Prince William made the headlines in his teens when he invited his former nanny Tiggy Legge-Bourke to attend the Fourth of June at Eton festivities rather than his parents Prince Charles and the former Diana, Princess of Wales.
And so today I'm making Eton Mess for the family although we're not celebrating Fourth of June at Eton. We just love this wonderful mess. This classic English dessert consists primarily of strawberries, whipped cream and meringues.  Eton apparently still serves this dessert to its 1300 students ranging from 13 to 18 years old.
ETON MESS RECIPE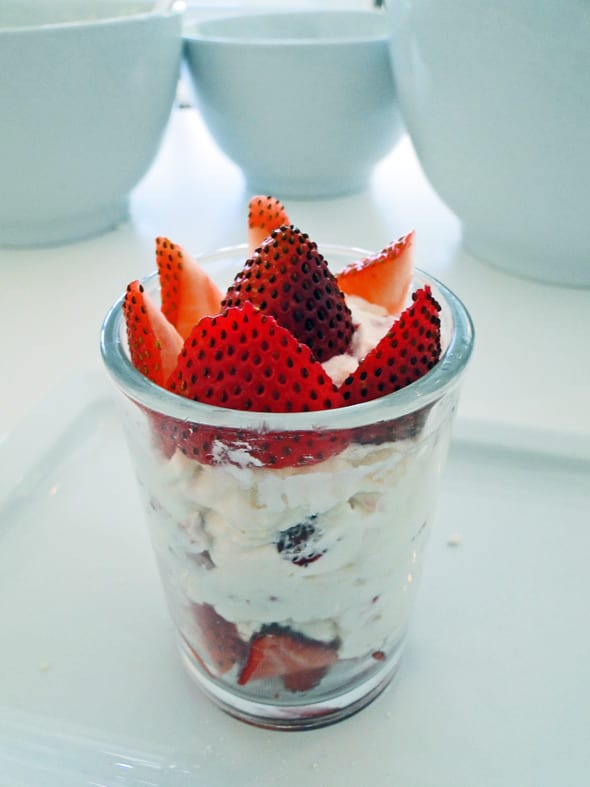 INGREDIENTS
1 box strawberries (large pummet or about 4 cups)
1 tablespoon raw cane sugar
2 cups heavy cream
2 teaspoons vanilla sugar
6 meringues (home made or store bought)
Note
You can find directions for making meringues in A celebration with meringue nests and strawberry ice cream
DIRECTIONS
Mash up a quarter of the strawberries (about a cup) with raw cane sugar. You can also use caster sugar instead of raw cane. Put some strawberries aside for decoration and chop up the rest.
Mix vanilla sugar into cream and then whip into soft peaks.
Fold in mashed and chopped strawberries into whipped cream. Crumble the meringues and fold into the 'Eton Mess.'
Arrange in serving glasses or bowls. Decorate the top with more strawberries.
If you're a fan of meringues then don't miss this delicious recipe of meringue nests which are perfect to bring along on a special picnic in the woods. And if you love strawberries like my family does then you might want to learn how to dip them in chocolate, use them in our favourite tart, or have them with a cake and roses.
No one is exactly sure how the recipe originated, but there are countless stories that it was probably a mess thrown together at one of the Fourth of June at Eton picnics.
Fourth of June at Eton photo credit: Bundesarchiv, Bild 102-13350 / CC-BY-SA