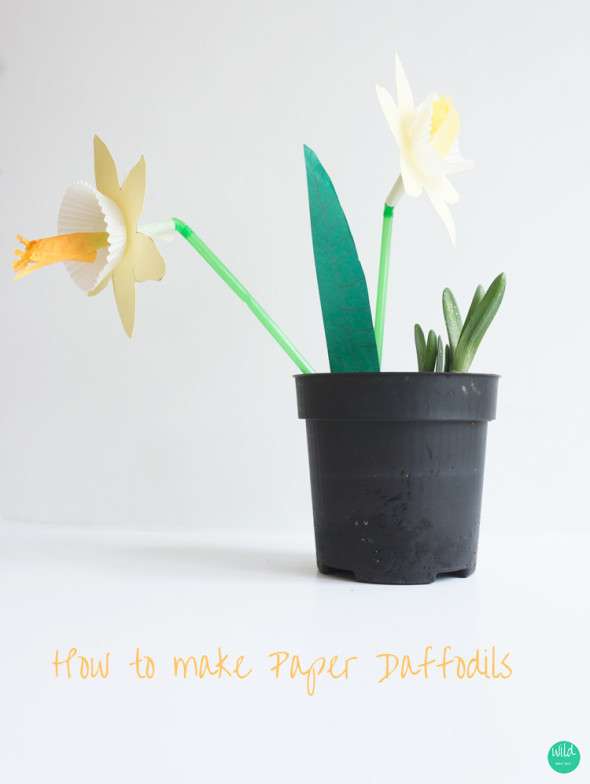 I must share a lovely arts and crafts Spring activity we recently learnt during a visit to Wakehurst Place: how to make paper Daffodils. As part of the half term holidays, Kew's countryside estate had provided indoors activities for kids to learn about flowers and nature.
This included an informal mini botany lesson. Luce and Theo examined dissected Daffodils under a microscope as well as learnt about the flower's structure. More about that below!
How to make Paper Daffodils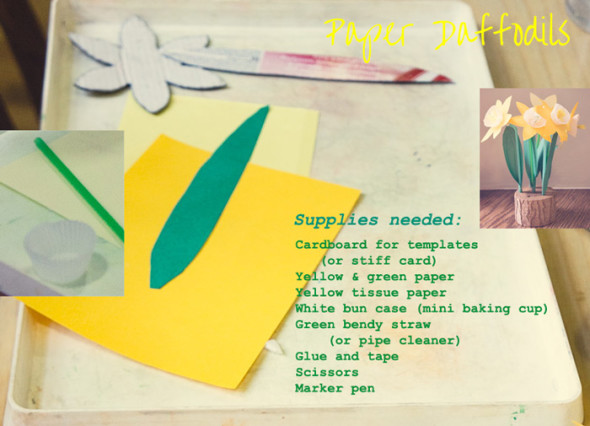 1. Make a template of a petal shape and a leaf on cardboard or stiff card. Cut out templates.
2. Draw around templates on yellow paper (petals) and green paper (leaf), then cut out shapes.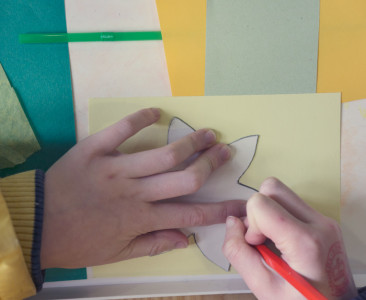 3. Make a small hole in the middle of the petal cut out.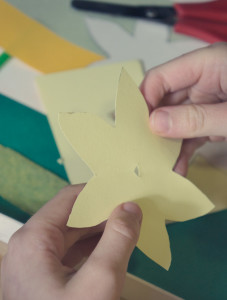 4. Make another small hole in the bottom of a white bun case (mini baking cup) then add glue to the bottom of the case.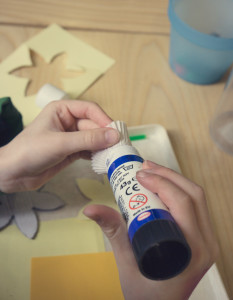 5. Stick bun case to the yellow petal cut out.
6. Thread a green straw through the holes in the petal and bun case just above the bendy part of the straw.
7. Cut a small rectangle in yellow tissue paper. Roll it up and cut one end so that it has a fringe.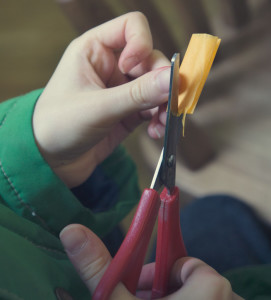 8. Unrole yellow tissue, add glue, then roll back onto the end of the straw.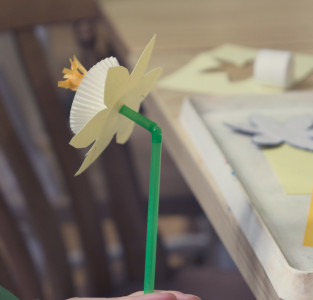 9. Add some tape around straw under the petal/bun case so that they won't slide down the straw.
10. Draw 'veins' on the green leaf and then tape to the bottom of the straw.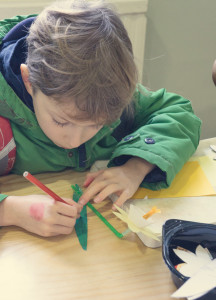 Tip: Instead of a straw you could use a green pipe cleaner.
Here are some of the paper Daffodils which were on display at Wakehurst.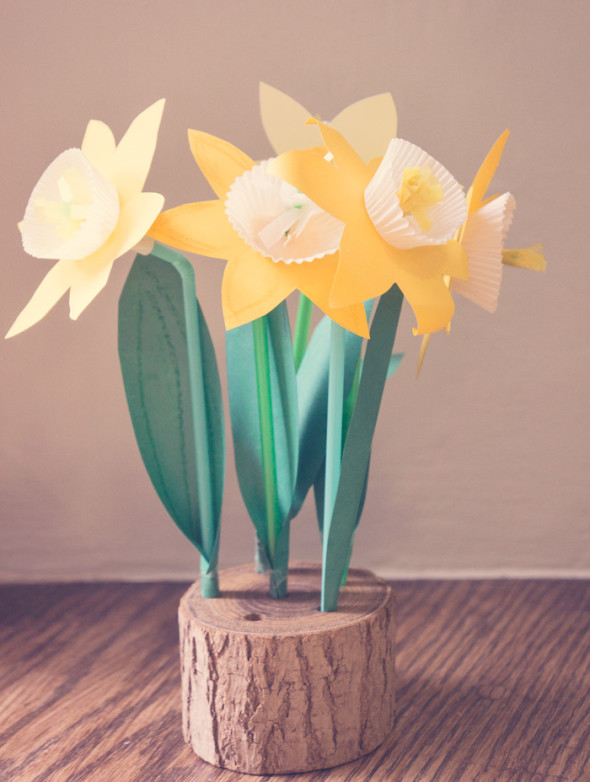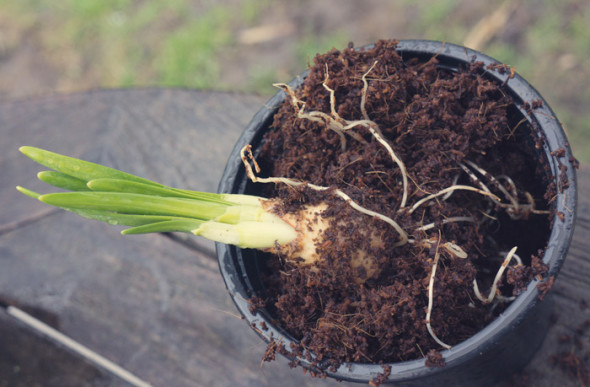 Luce and Theo had previously planted Daffodil bulbs in pots. Bulbs should be planted in gardens in September and October. Meanwhile they've been waiting patiently for the shoots to turn into flowers signalling that Spring is closer. We found some already flowering during our recent Late Winter Spotter Sheet adventure. Although they've been told the Latin name for these flowers is Narcissus, naturally they prefer to call them Daffodils. Don't we all!
Inside the Wakehurst Mansion, Luce and Theo had the opportunity to look at dissected Daffodils under the microscope. The found out the 'bun case' is the trumpet. A close up of the flower's ovary filled with seeds was clearly visible.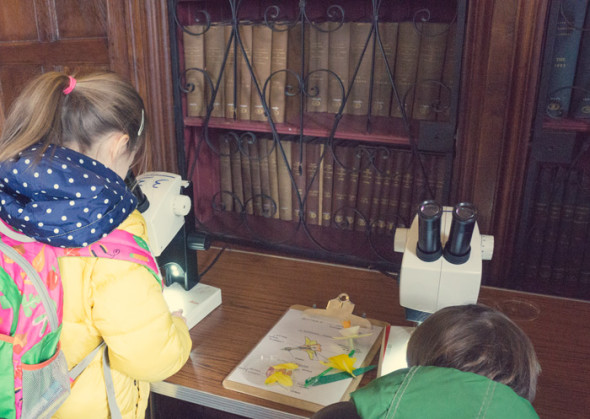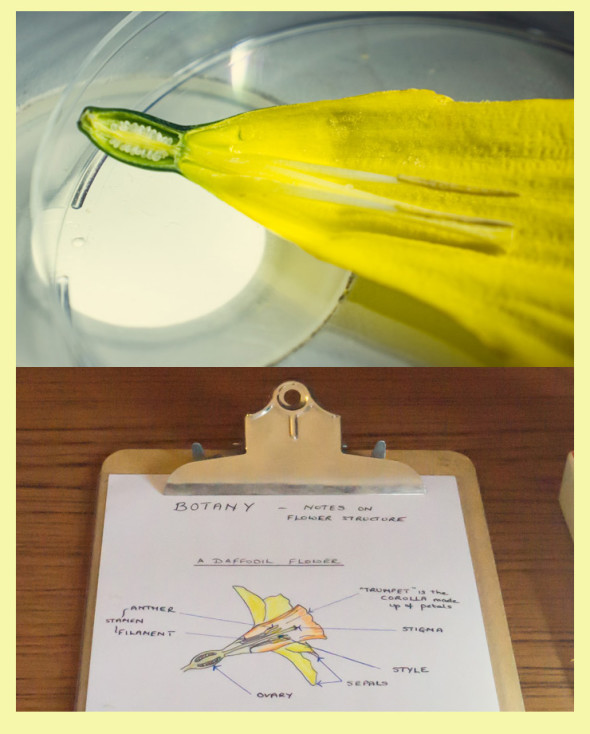 We're now looking forward to seeing these heralds of Spring flowering from late February to early May in our garden and parks nearby.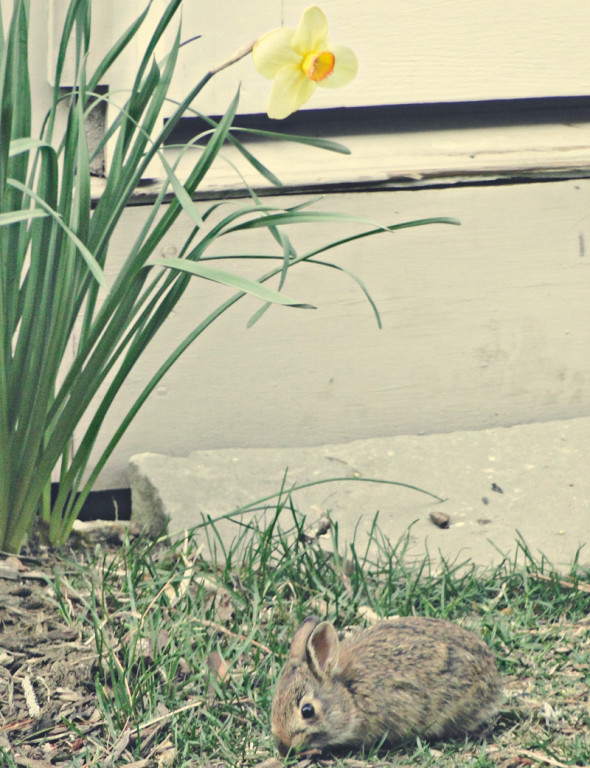 Luce and Theo still remember a baby bunny that often appeared near our Daffodils when we lived in the Hamptons in the USA. While they wait for the cheerful yellow flowers to make their Spring appearance outdoors, they have paper Daffodils to brighten us up indoors.