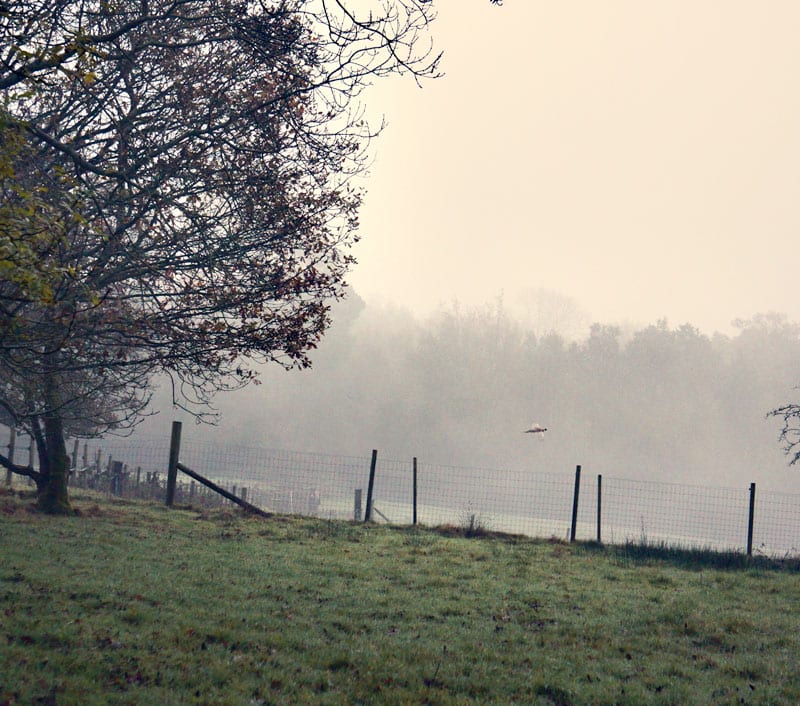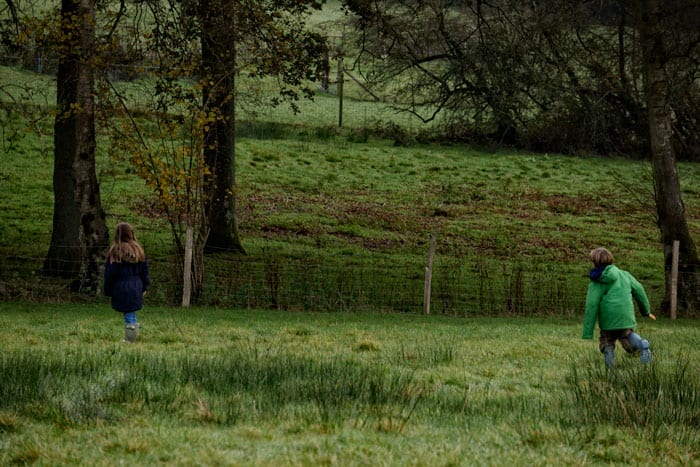 For the last few months my kids and I've been chasing pheasants along hedgerows and near the edges of fields and woodlands around us. Every day we've heard the distinct cry of a pheasant somewhere hidden in the undergrowth.
Up and down the edge of a field on many a wildlife spotter adventure we've tried to find the noisy local. Once one flew off before we could reach it as it made its raucous ko-kok call in flight with wings whirring.
We have seen them elsewhere – such as ambling along next to wild deer grazing in a field.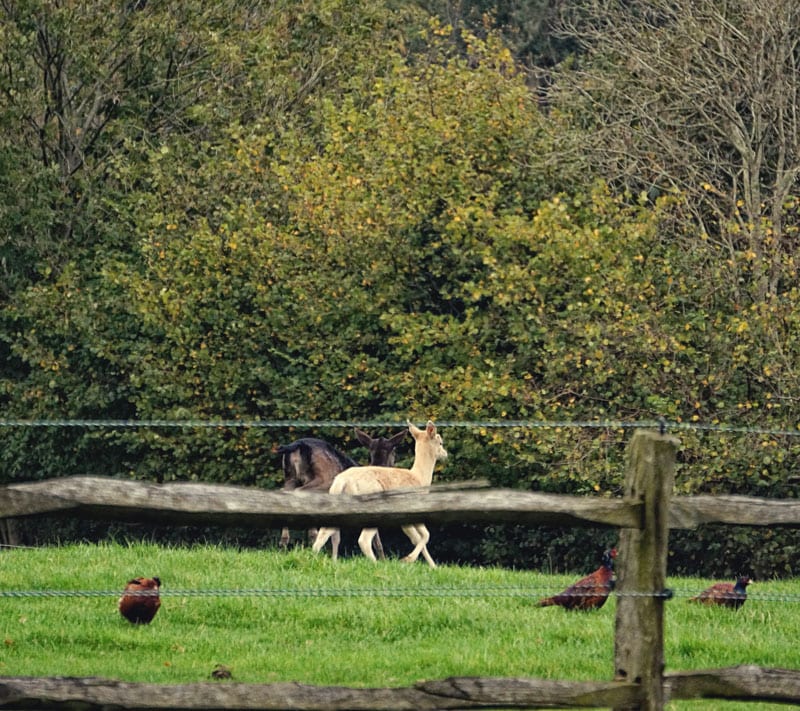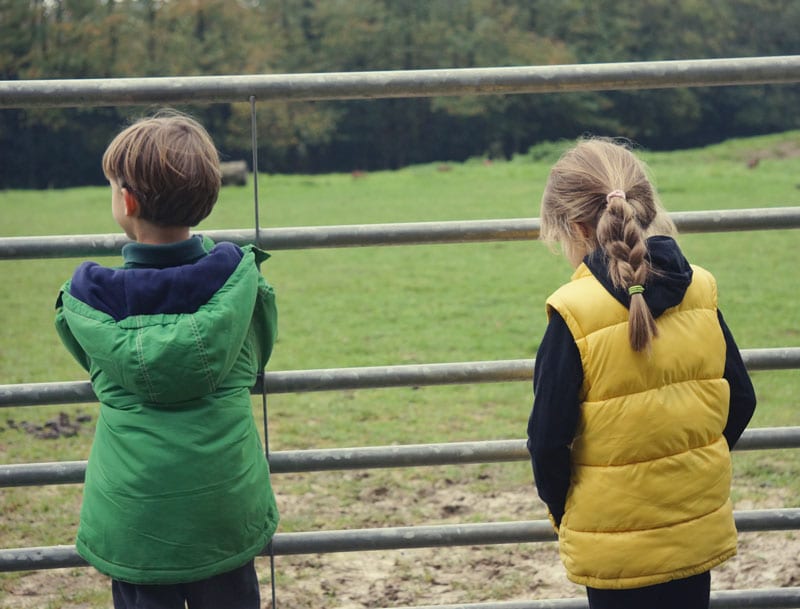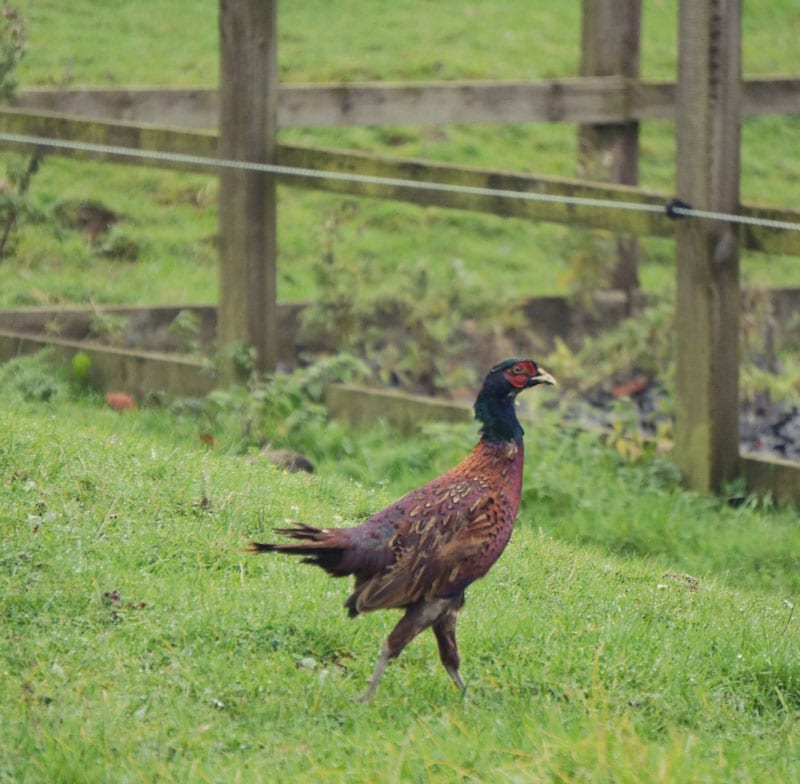 Often we've had near misses with our car when they've strolled unworriedly across back country roads. They're not very smart my kids tell me each time.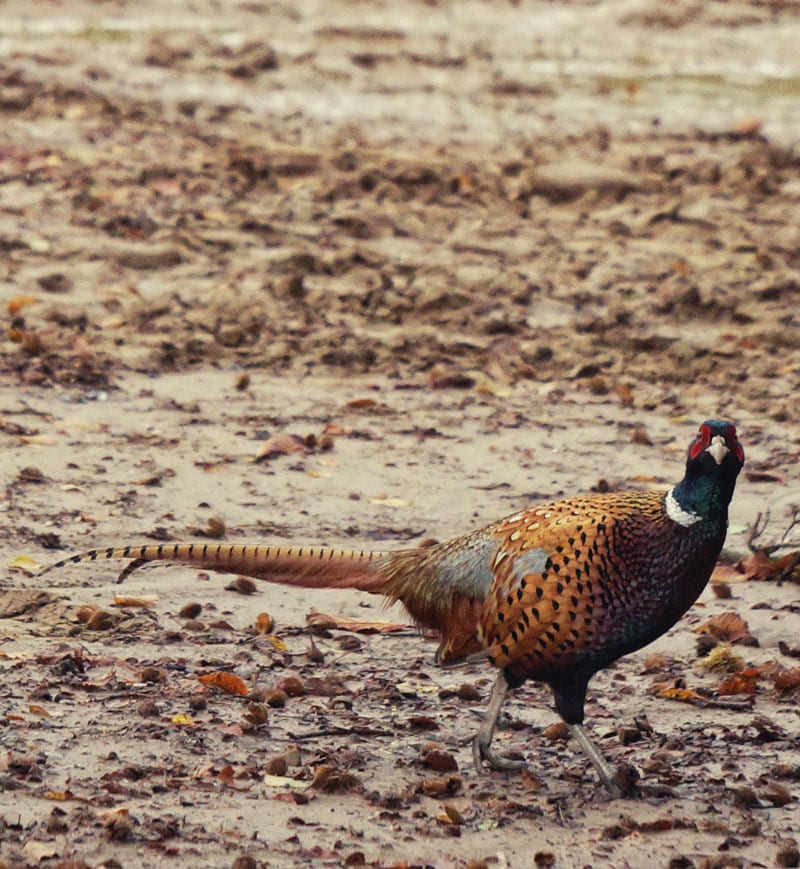 But the one – or more – who live near our country garden have remained elusive.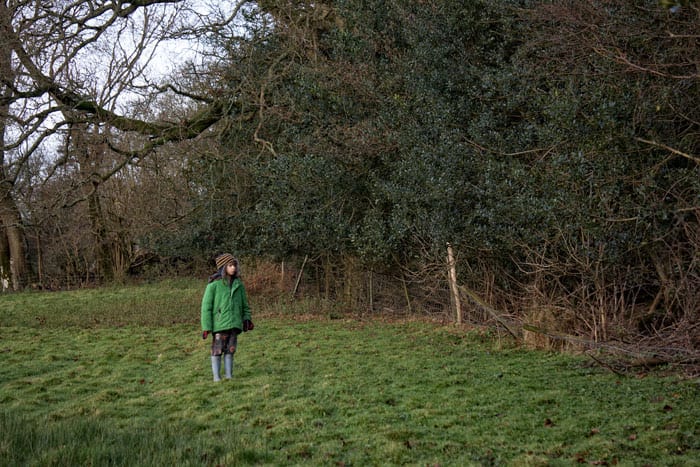 Then all changed this week.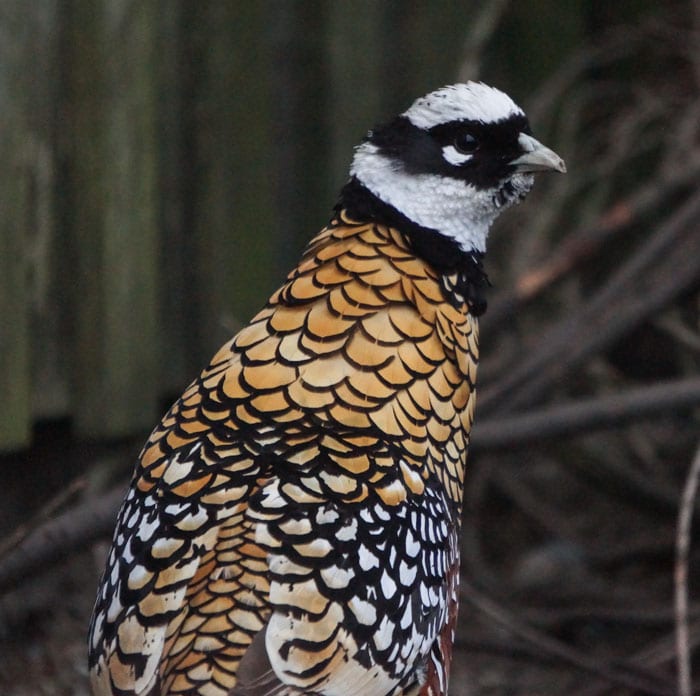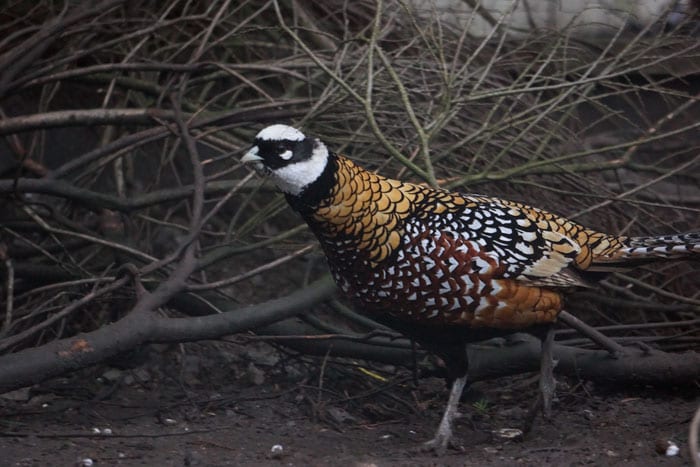 First of all we discovered a private pen with the rarer Reeves's pheasant.  This large bird with its distinctive white and black patterned face was first introduced from China as an ornamental species in the 19th century by the English naturalist John Reeves. It's more subdued companion females were keeping it company in captivity.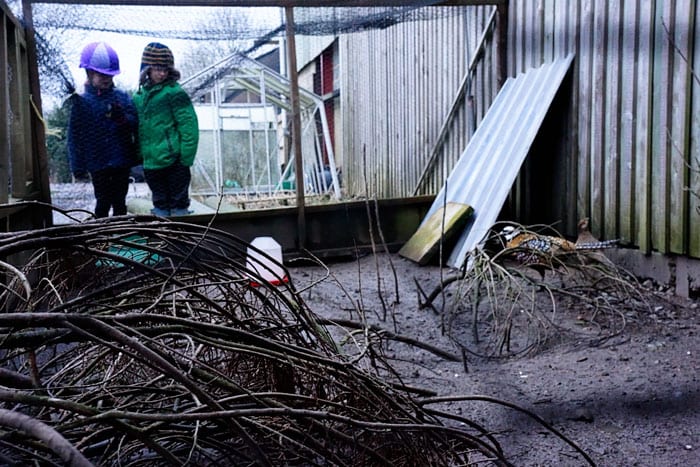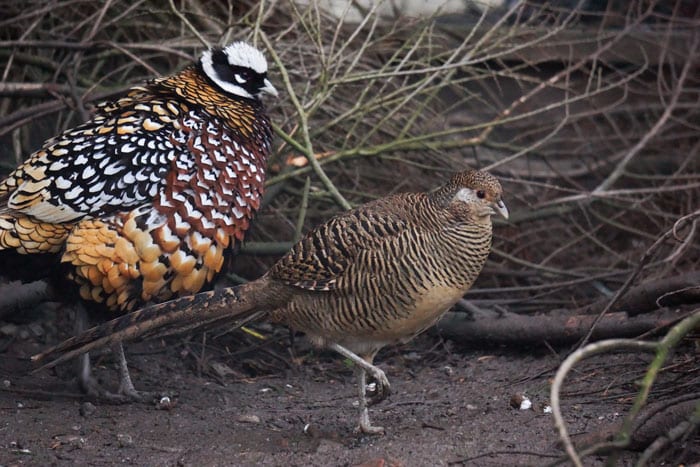 My kids wanted to adopt it but I had to tell them it was not possible.
Then the next day we had a new visitor in our garden – a pheasant! In preparation for this weekend's Big Garden Birdwatch, organised by the RSPB, we rebuilt a bird feeder platform and have been regularly feeding the wild birds in our garden. It's the world's largest wildlife survey that takes place the last weekend in January every year. There's been a perfect assortment of treats by our feeder as pheasants like seeds, berries, grains and even insects.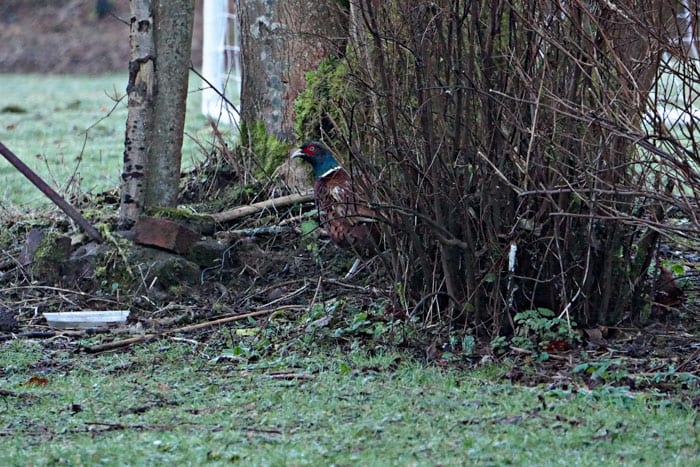 So our efforts to attract wild birds have been more successful than planned. We've suddenly been 'pheasant-ly surprised' by the regular appearances of our noisy local pheasant pecking away at the scatterings under the birdfeeder. Four sightings in two days so far!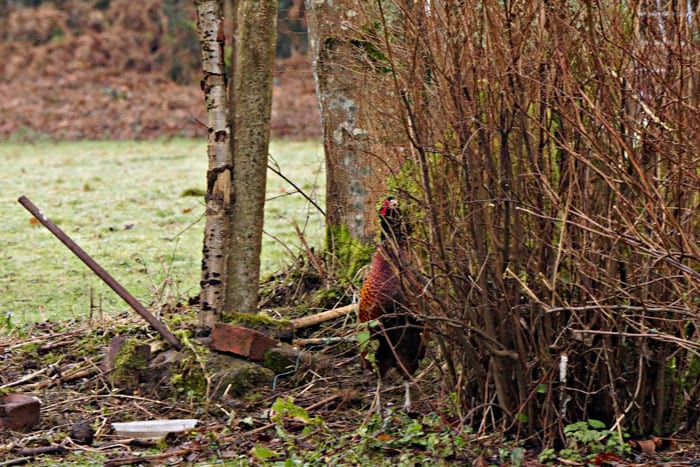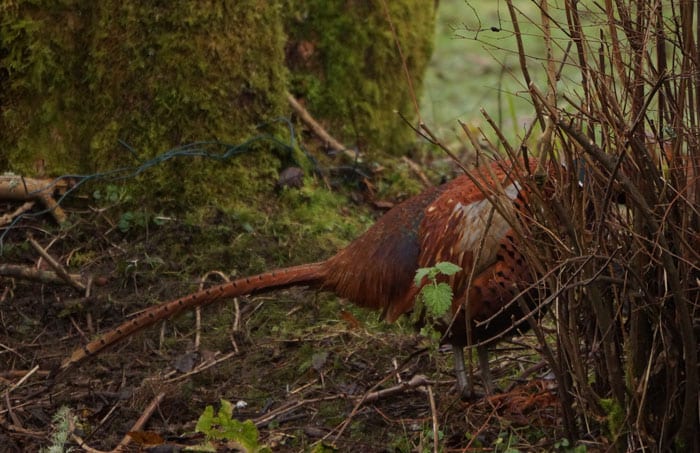 It's the common ring-necked male with his distinctive colourings including green iridescent head, red wattlings  and copper underparts.  He kept thinking he was hidden from view despite his long tail sticking out from the shrub! No sightings though of his shy harem.
Pheasants are actually non-native wildlife although they're now considered a quintessential British game and farmland bird. Although it's debated who first brought them to Britain – most likely the Romans – they were a popular dish at feasts by the time Henry VIII was on the throne and replacing queens. The Field magazine highlights the plight of the pheasant served or aimed at throughout the centuries in this article here. Then by the 19th century this non native bird was being bred for sporting purposes. Now the exotic gamebird is part of the British landscape. Not surprising as millions are reared and released during the shooting season.
The pheasant in our garden would be relieved to know that the shooting open season will soon end! (The season lasts from October 1st to Febuary 1st in England, Wales and Scotland)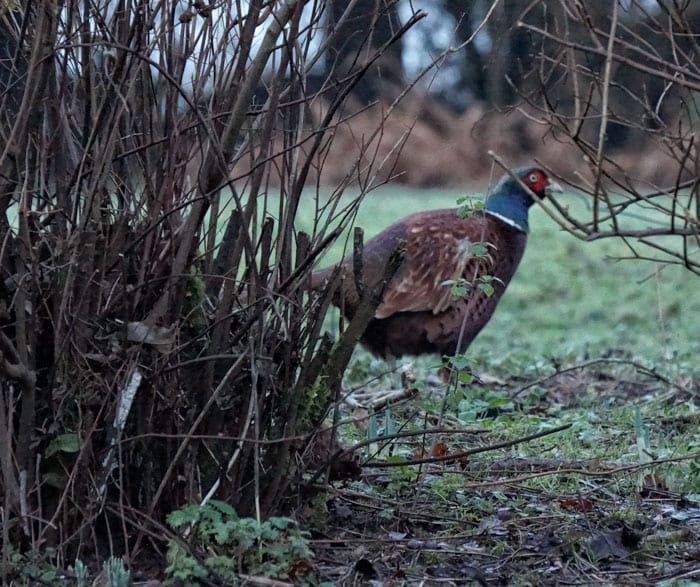 Hopefully the pheasant will strut back into our garden this weekend and be part of our report and count of wild birds during the Big Garden Birdwatch. Just have to stop my kids chasing after it like they did this past morning!