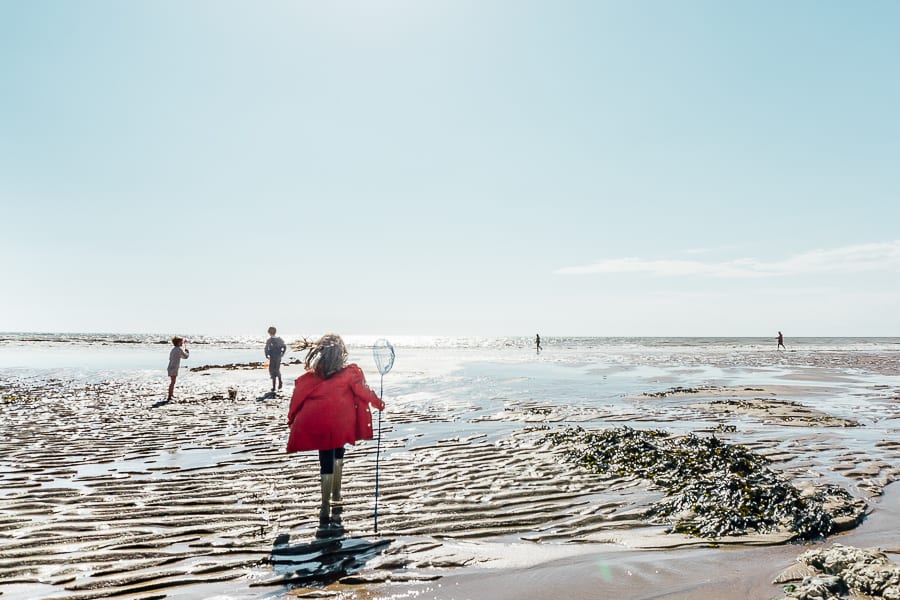 Finally my children went on a rock pooling adventure. It was one of those beach activities they had never done so I needed to teach them how to be rock pool explorers. I took them to National Trust's Birling Gap in East Sussex which is known for its rock pools at low tide.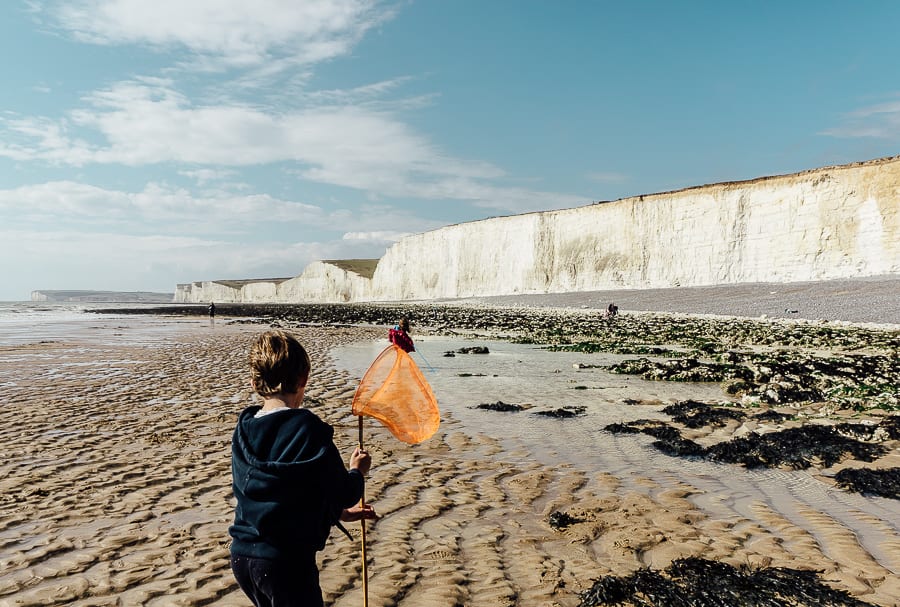 We lived two years on the beach in the Hamptons in New York State but there were no rock pools on either the Atlantic or bay side beaches which surrounded us. But Britain's rocky shores are famous for rock pooling with kids.
Nets, buckets, spades and a low tide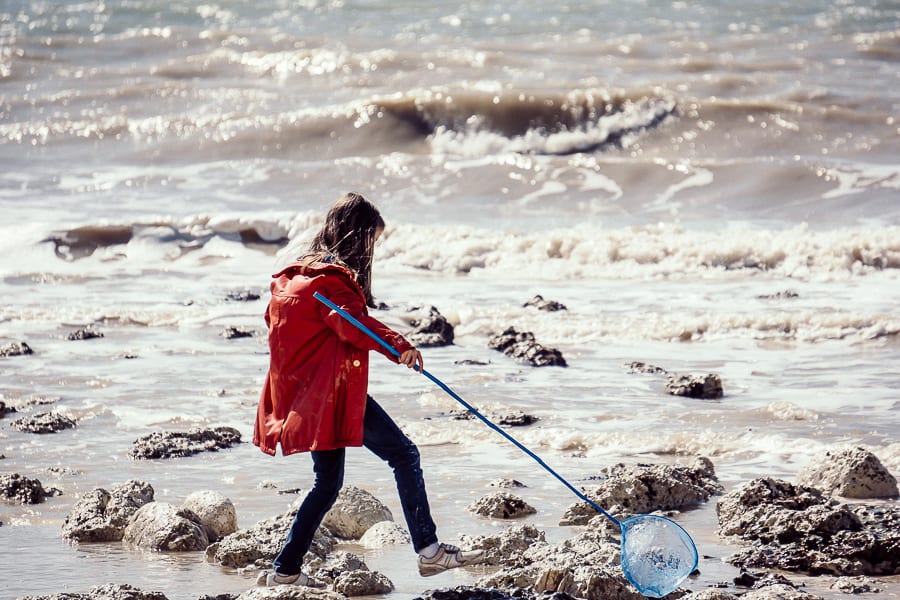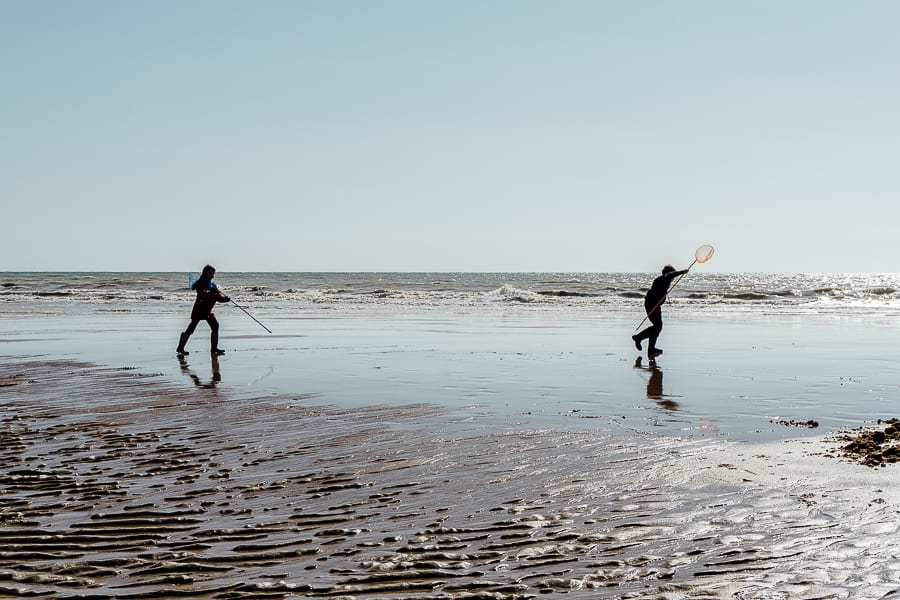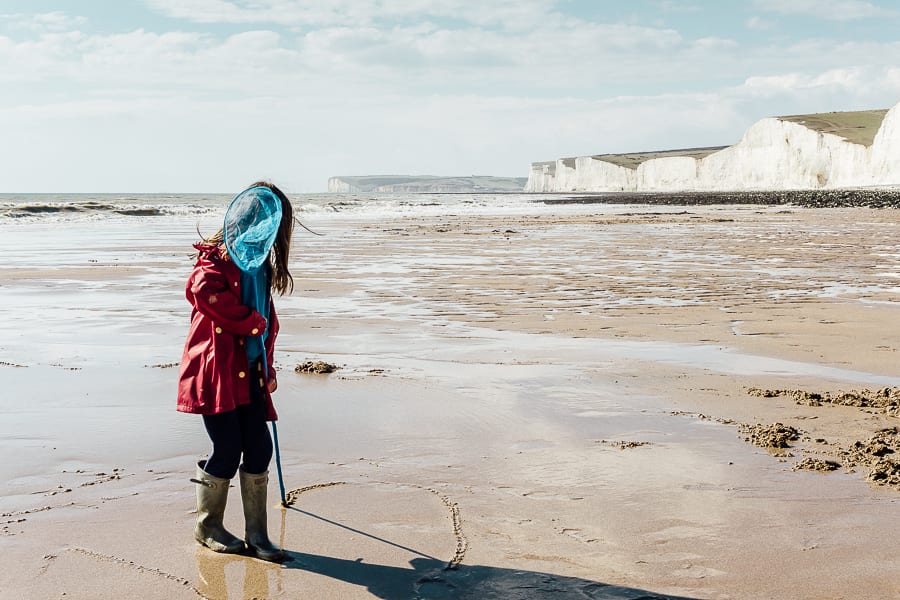 All Luce and Theo needed were nets, buckets and a low tide. At first they insisted on wearing their trainers arguing they wanted a good grip on the rocks. What is it about 8 years old refusing to listen to advice? Wet feet soon persuaded them that mother knows best. We made a quick return trip to the car parked at Birling Gap to put on their wellies.
Although I had smaller nets with us, my twins decided to spend their pocket money. Each bought a colourful net with a long pole from the National Trust Visitor Centre at Birling Gap. But they were careful not to harm any of the small creatures in the rock pools with them. Of course, the poles are also rather handy for drawing patterns in the sand.
Spotting Creatures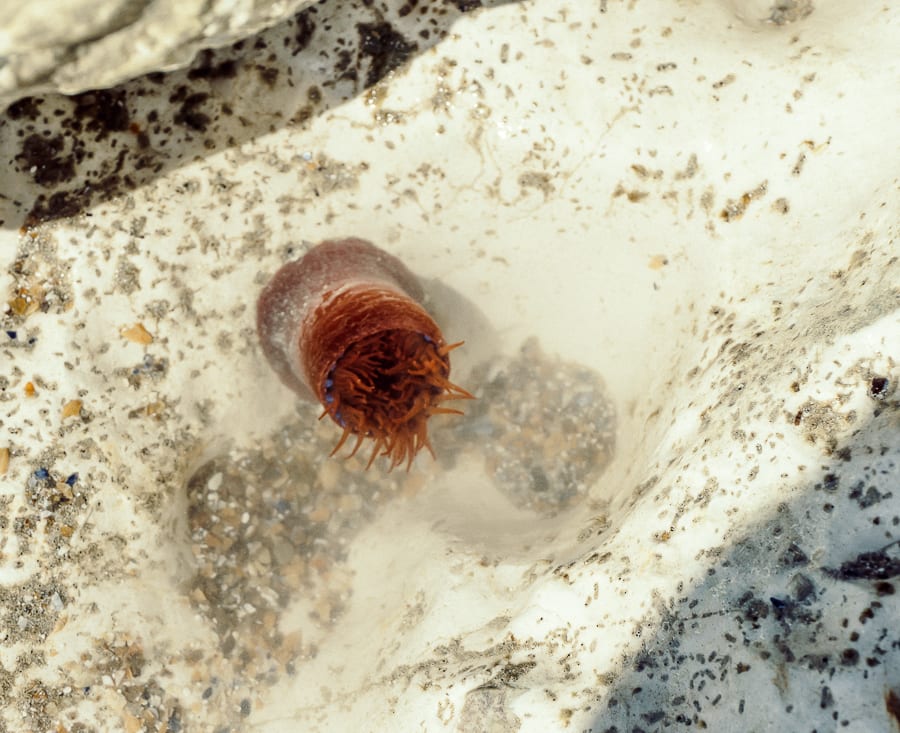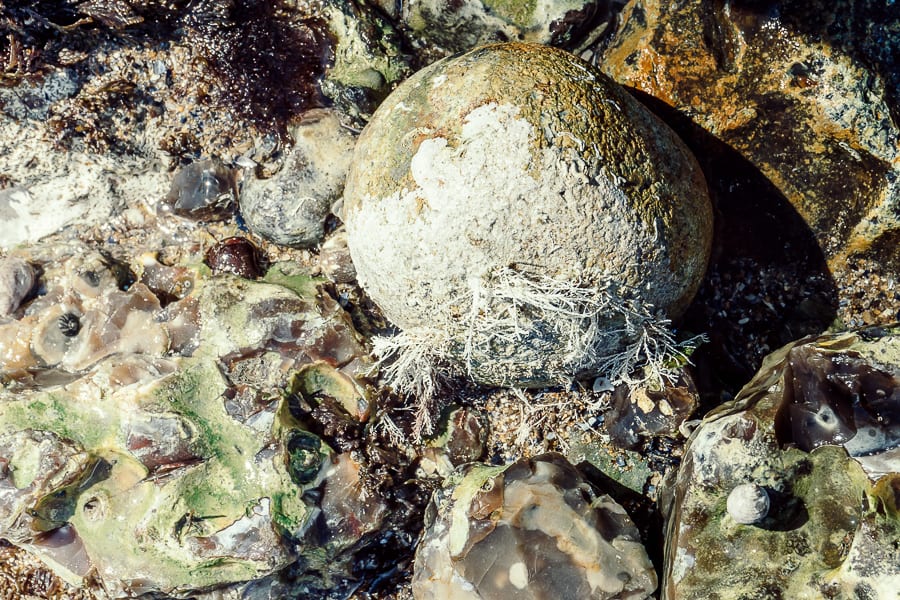 Down on the beach they soon began spotting limpets as well as beadlet anemones clinging to the foreshore rocks. They knew these were only for admiring and not pulling off the rocks. If they scooped up any creatures in their nets from a water pool for a closer look, my twins knew they had to return them to the water soon after. Look, inspect, don't harm and then return any sea creatures to their homes if anything was captured was our modus operandi.
Some creatures prefer exposed shores (e.g. Barnacles and Limpets, smaller and tough seaweeds) whilst others like sheltered shores which are often covered in mud and silt (e.g. brown seaweeds, crabs, mussels)." BBC
Best places to look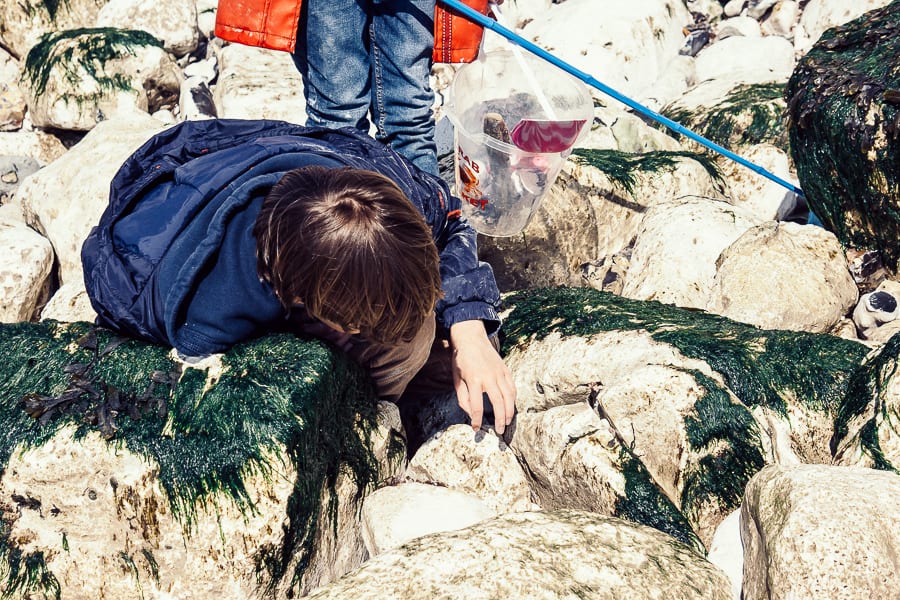 Most rock pool creatures are marine animals and need full seawater. Pools closest to the sea edge are better – look at these first and move inland as the tide comes in." National Trust
My kids also searched in between the rock crevices where it's the best place to find hidden molluscs.
Underwater Viewer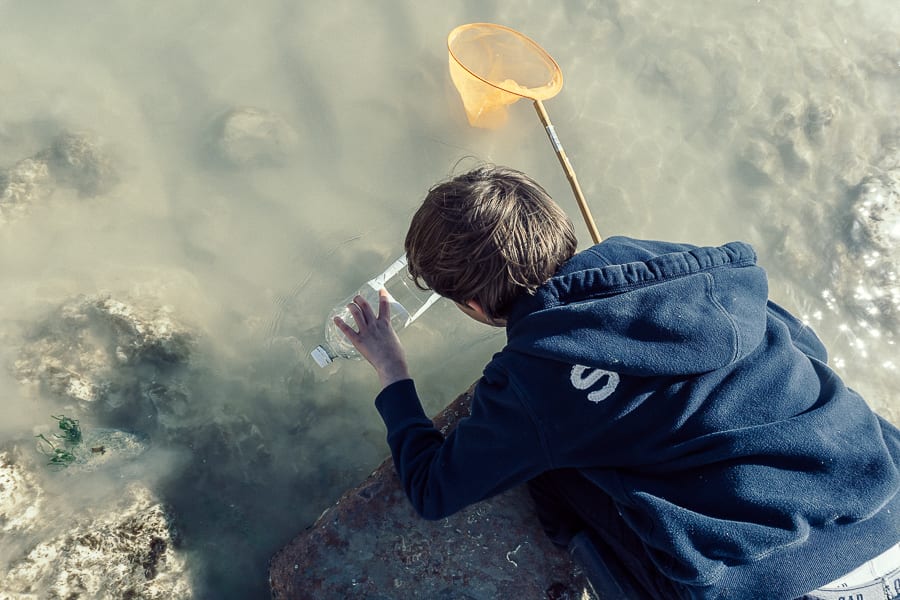 We brought a homemade underwater viewer on our beach adventure. In a two litre empty plastic bottle we cut a rectangular hole. I covered the sharp edges with duct tape. Carefully they took turns submerging part of the bottle in the water to get a clearer view of the wonders at the bottom of a rock pool.
Birling Gap Rock Pools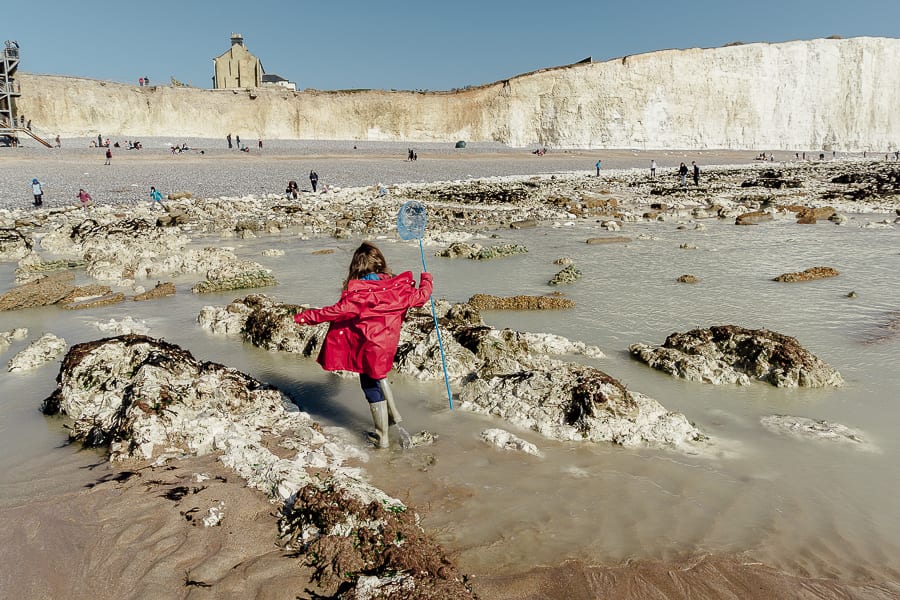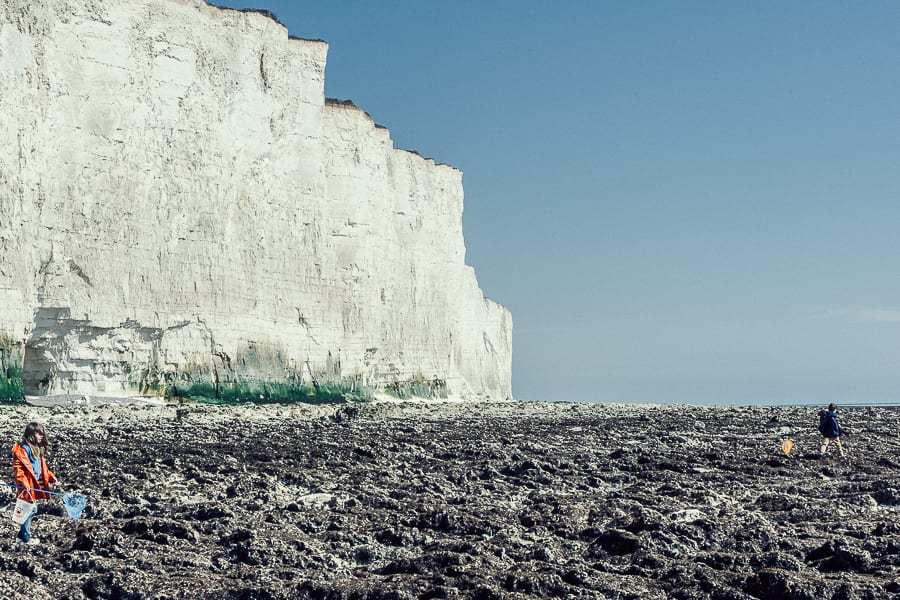 I chose Birling Gap for their first rock pooling adventure as it's famous for this nature activity including outings with their rangers to discover the 'fascinating life in the rock pools.' It's also one of the most kid-friendly spots under the stunning chalk cliffs along this southeast coastline of England. Luckily it's easy to get down to the beach at Birling Gap as there are steps there from the clifftop to the shore. Other groups such as the Sussex Wildlife Trust organise rock-pooling events along the Sussex shoreline during the warmer months.
More info on Birling Gap here and Sussex Wildlife Trust here.
Watch the Tide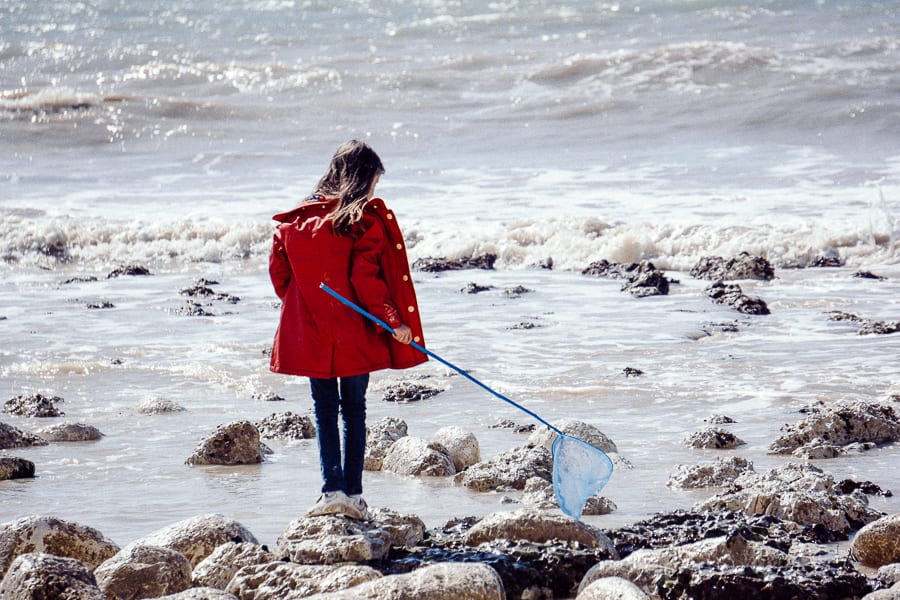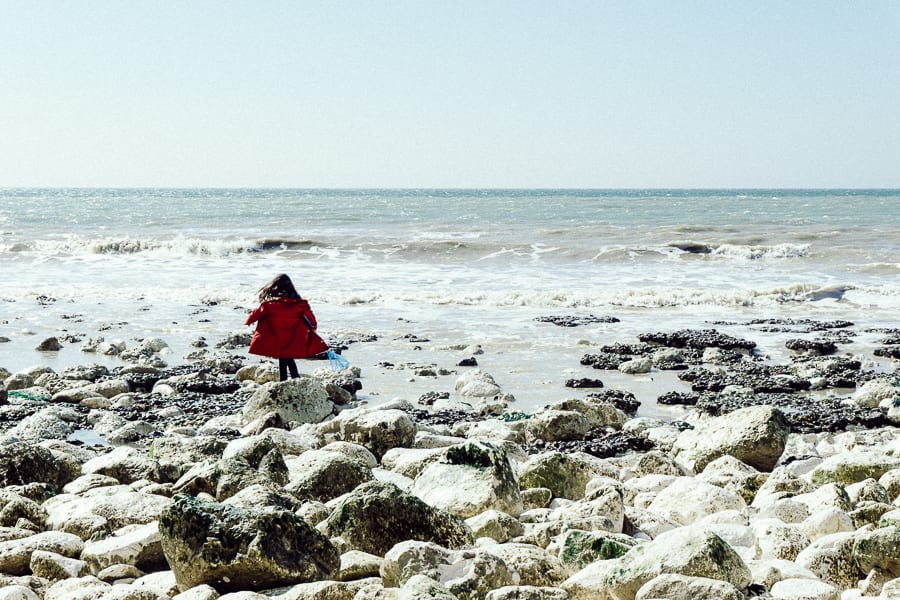 Before we went rock pooling we checked the tide times as we wanted to be there during the low tide when the rocks are exposed. On purpose we arrived early when there was still a high tide as it was a perfect excuse for a stunning coastal walk with a view of the Seven Sisters chalk cliffs. I made sure too we knew when the tides would change so that we were in no danger of being caught by a rising tide.
We'll be back in the summer to explore the rock pools again – especially as Luce and Theo are keen to spot some crabs. They still talk about the crab that nipped Theo's finger when we had an early morning shrimping surprise on the Kent coast. In the meanwhile they can tick off rock pooling as one of the 50 things to do before they're 11 ¾.  Where are the best places you've gone rock pooling? And what are your favourite tips?