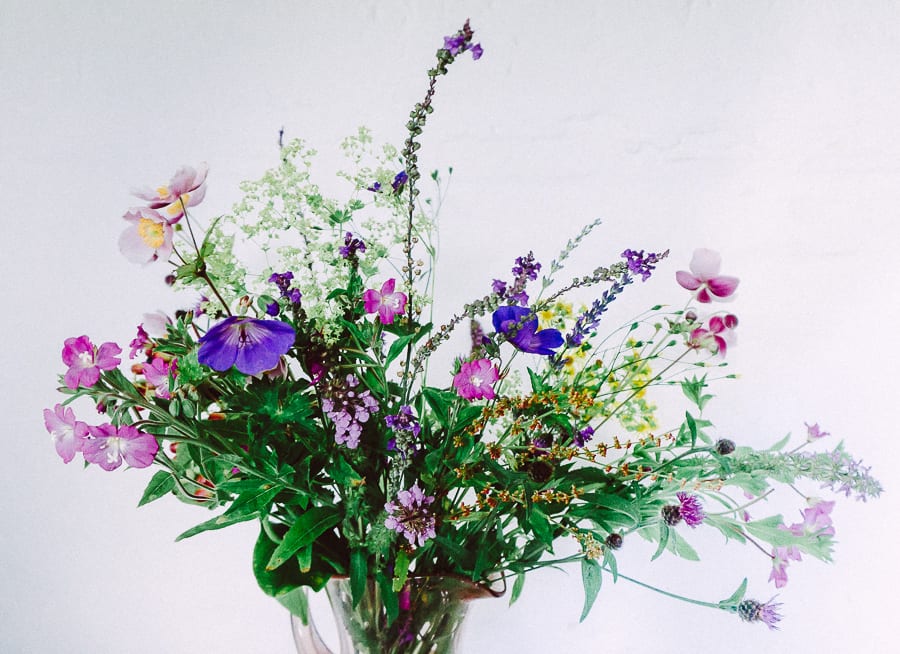 One of my summer pleasures is being surrounded by wild flowers wherever I go for a walk – or even in my garden. At the same time I'm determined to learn their names and slowly build up my repertoire on identifying them. Sometimes I spend ages searching through my wild flower books as I want them to each have a name I recognise and can say – whether they're a beauty or not. The joys of being an amateur naturalist!
"If you take a flower in your hand and really look at it, it's your world for a moment." Georgia O'Keeffe, artist.
Of course, one flower I never pick is the wild orchid.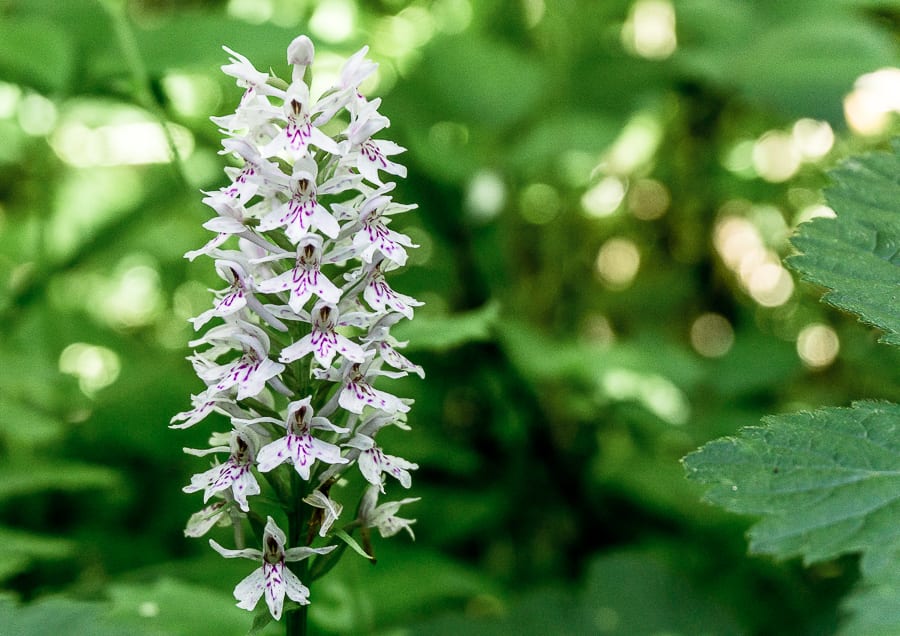 Wild Spotted Orchid
After a walk last weekend I almost gave up trying to identify some flowers that were growing with abandon on a rail embankment of the Bluebell Railway steam engine line. In the soft light at the end of the day they almost looked purple. That same evening I saw them on Instagram and found out they were the Rosebay Willowherb. After a touch more research I found out this common wildflower is also known as Bombweed or Fireweed as they flourished after World War II in bombed out wastelands. Likewise they adore rail embankments where steam engine sparks might have burnt the soil in the past.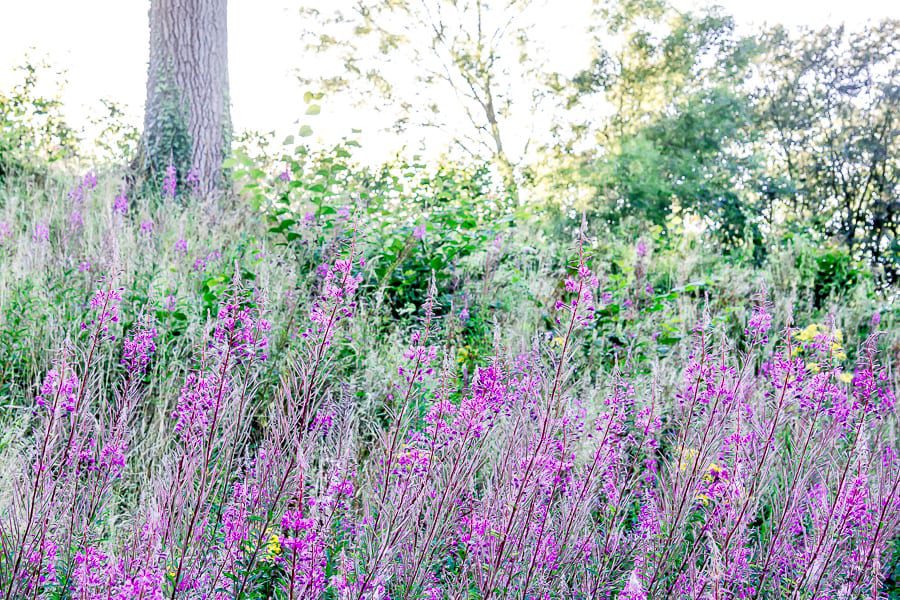 Rosebay Willowherb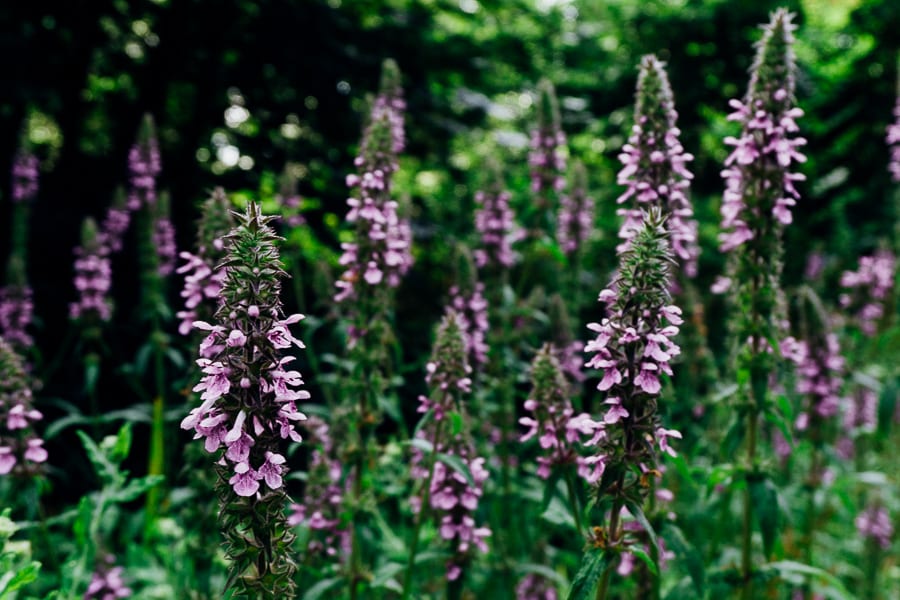 Hedge Woundwort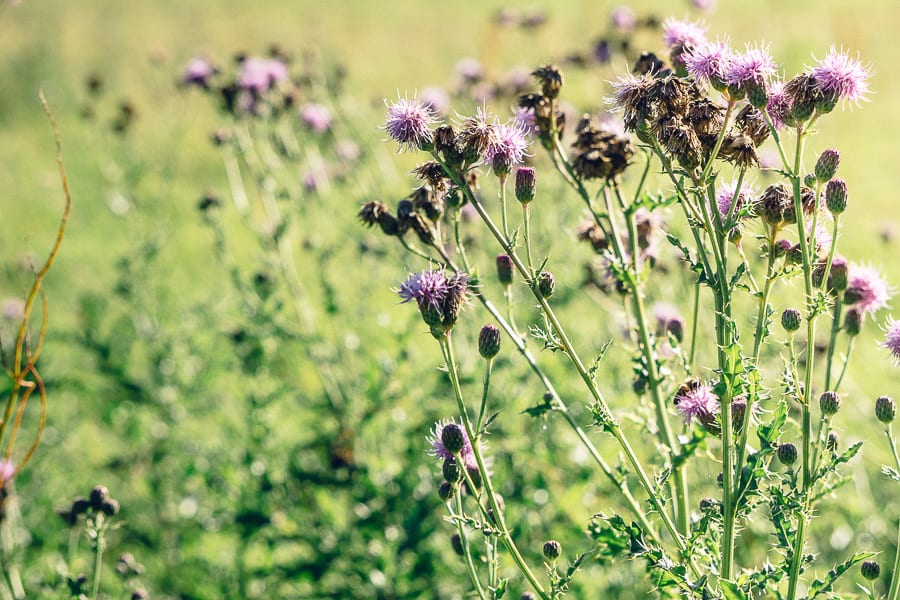 Perhaps some day I'll be able to distinguish between all the different thistles? This strange one my daughter pointed out to me in the woods. I believe it's a Lesser Burdock.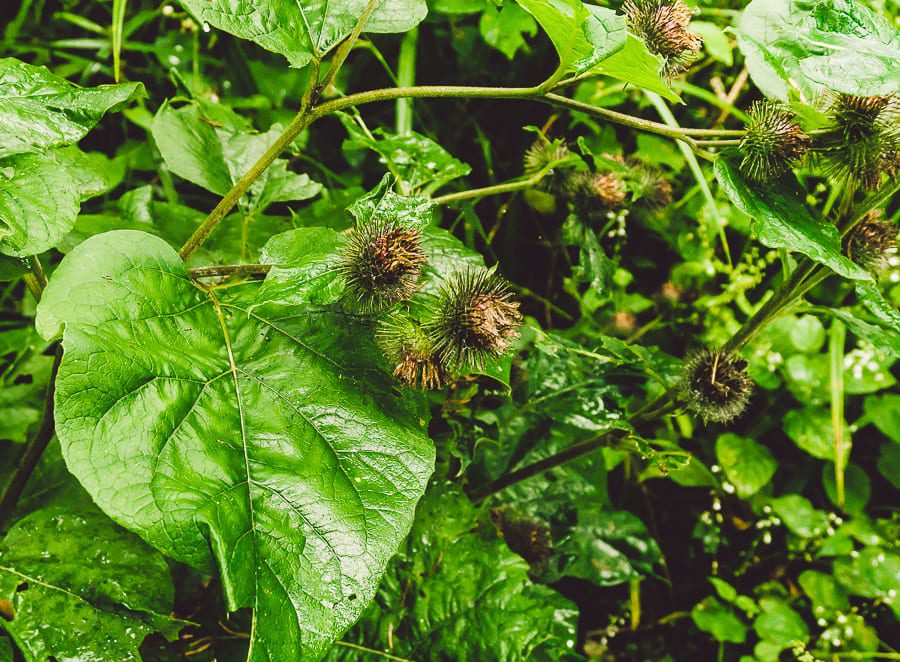 Lesser Burdock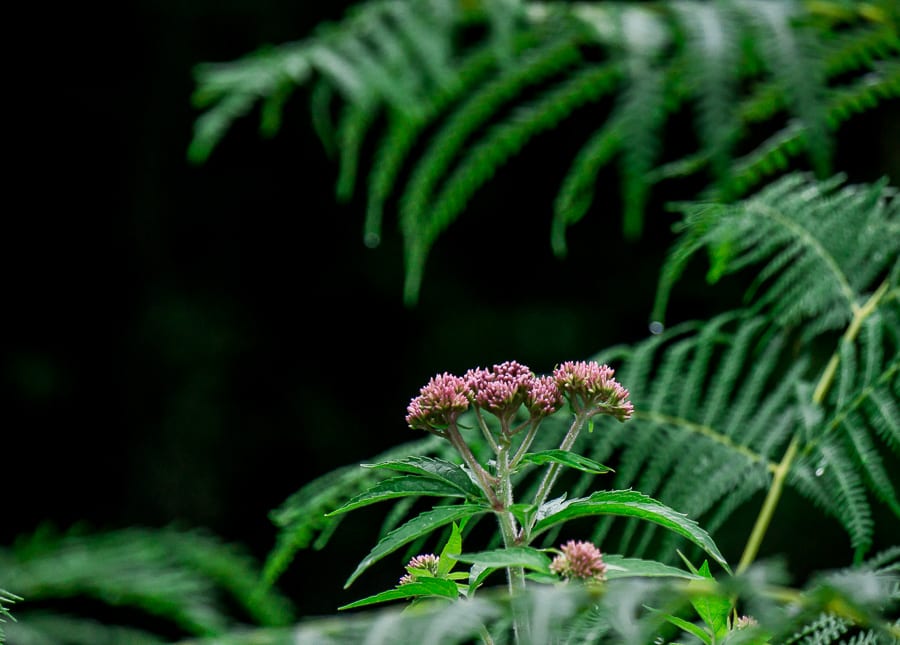 Hemp Agrimony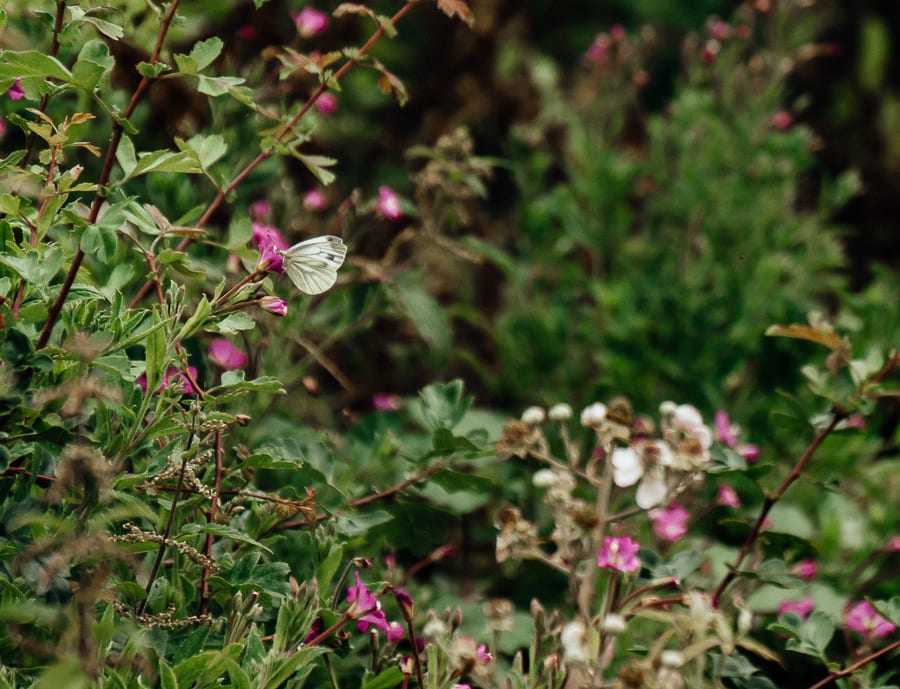 Large white butterfly enjoying the Great Willowherb.
It seems wherever there are wild flowers there are also butterflies.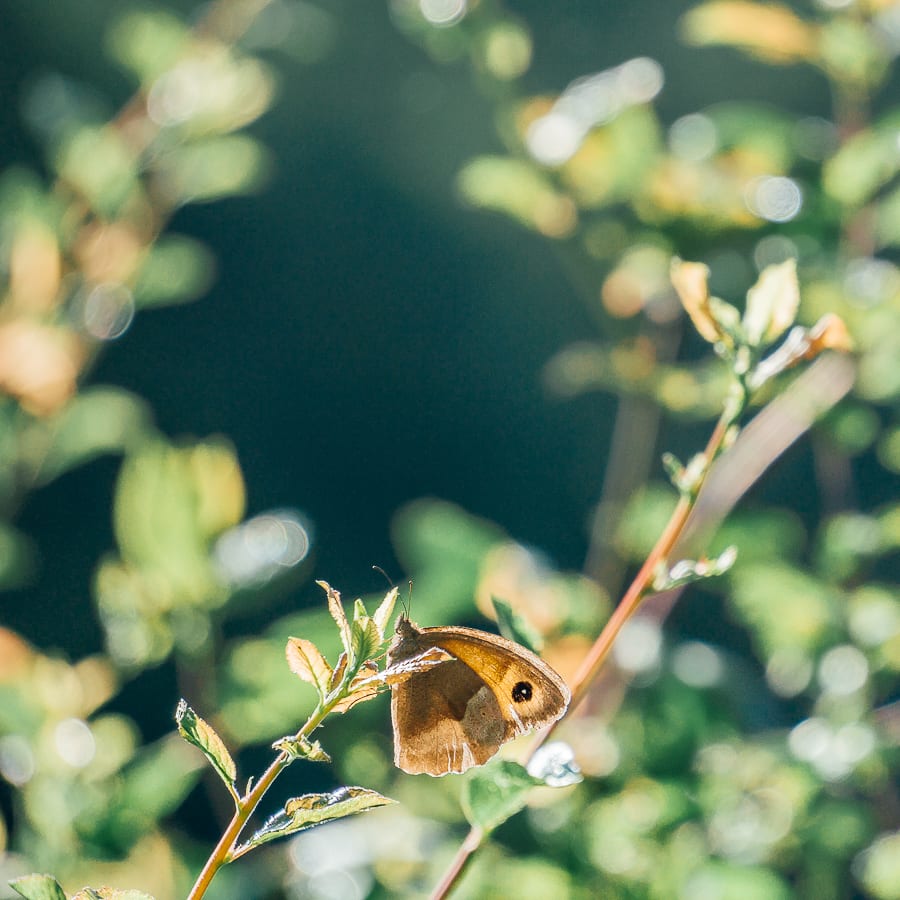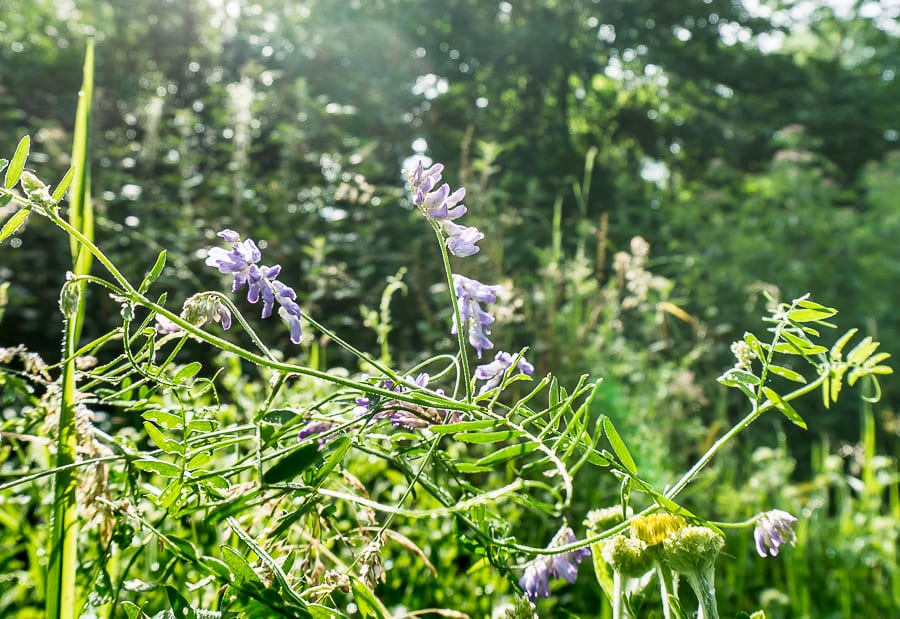 Tufted Vetch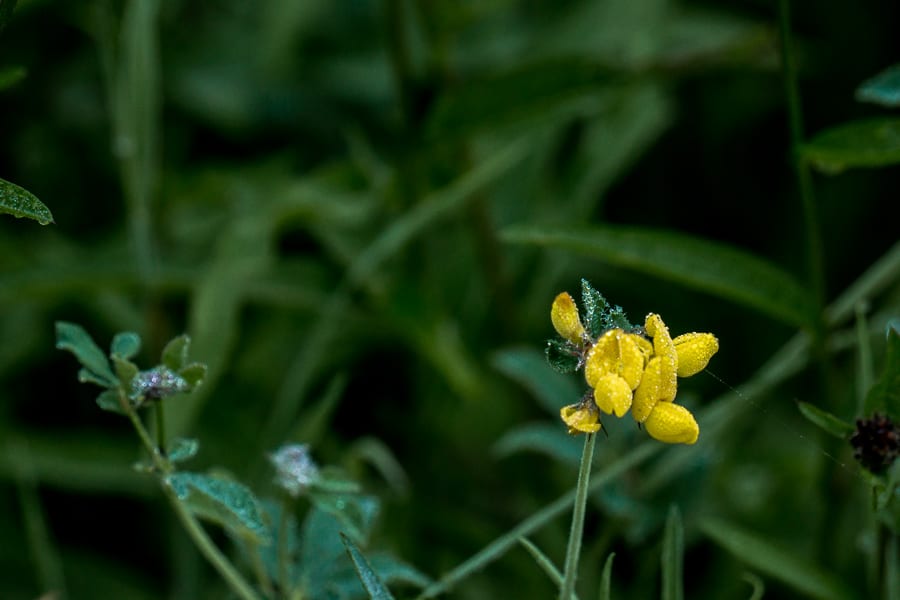 Bird's-foot Trefoil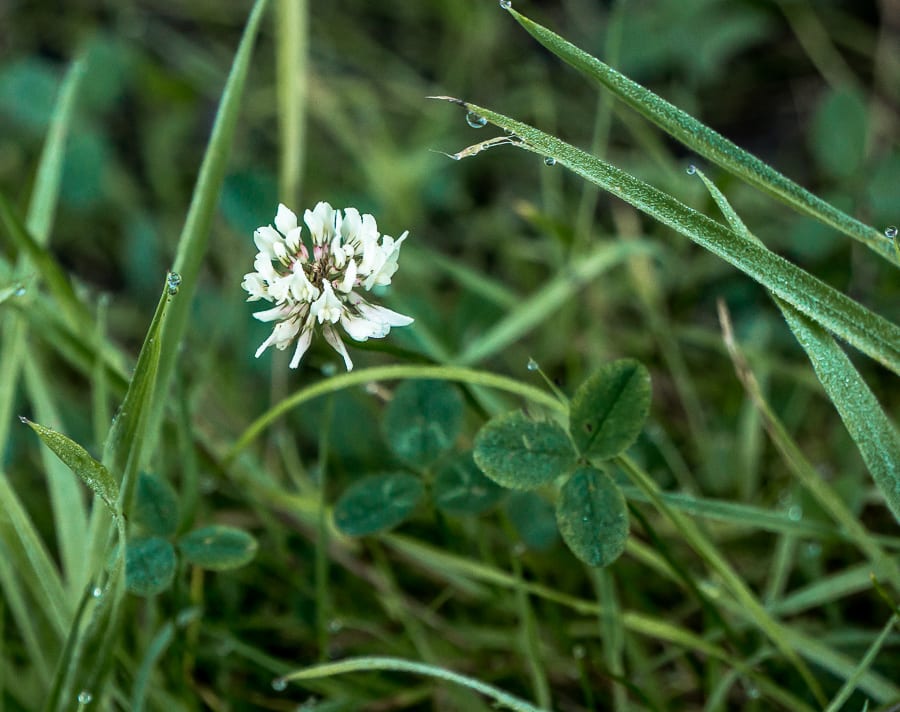 White Clover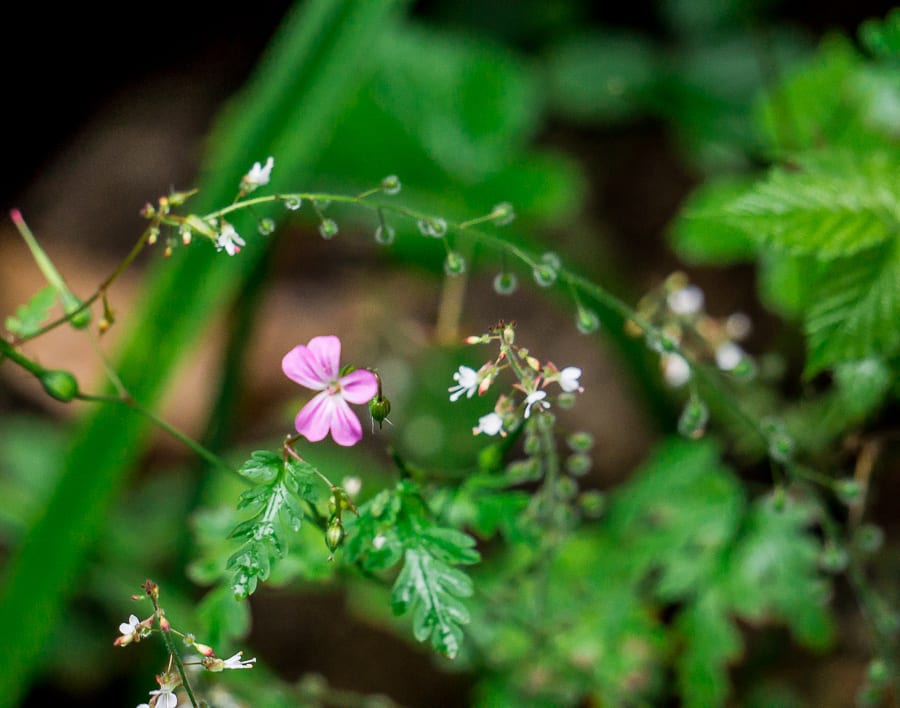 Herb Robert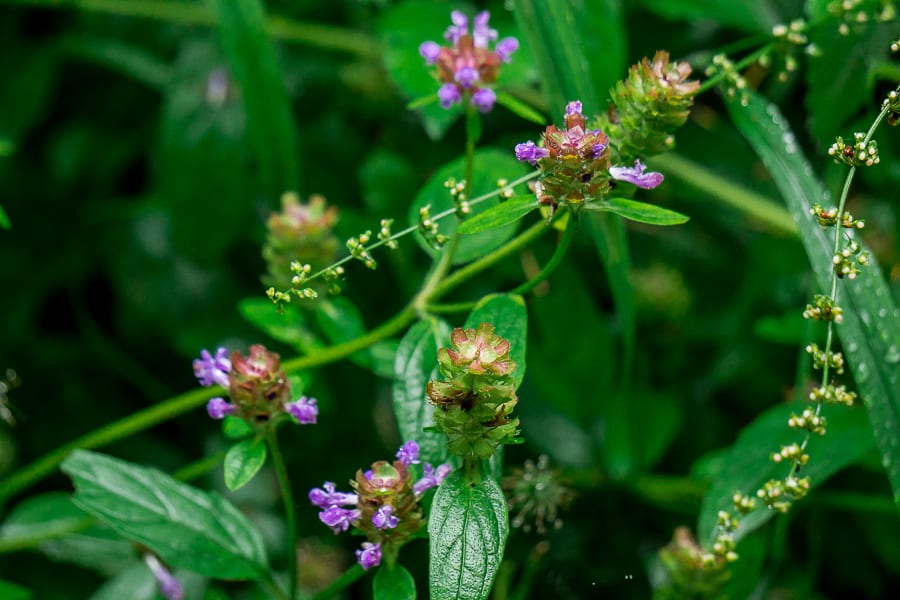 Selfheal
In the middle of the woods an abandoned path was filled with these wild yellow ones. Now I have to admit I'm not sure if they are Groundsel or Ragwort.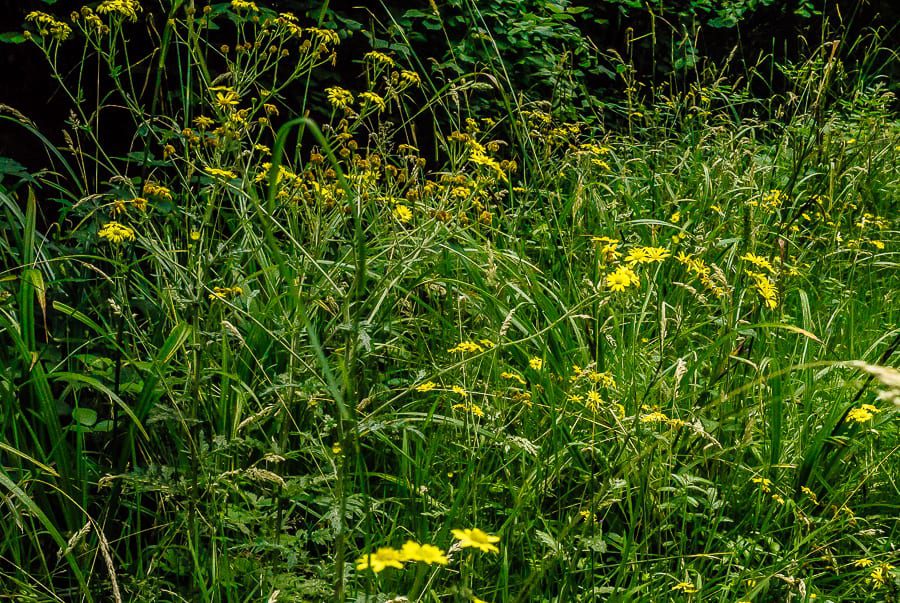 Last but not least is one of my favourites – the wild poppy.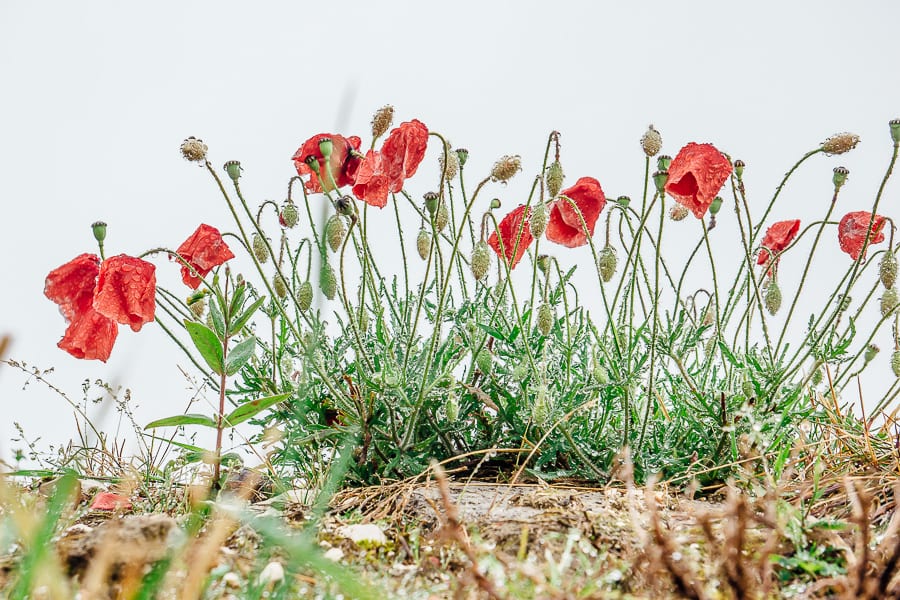 Just a final note that I live in West Sussex in south east England. These wild flowers are all common in the woods, meadows and even in my garden here.