Just as we were expecting spring to arrive here in West Sussex winter descended upon us. Throughout the winter months I had hoped for some snow and then it finally turned up at the end of February and again in March. The snow storm known as the 'Beast from the East' meant we had that winter spring thing happening in our garden and in the woods surrounding us. So instead of spring flowers I had the 'Beast', a thief and a snow-in.
When I heard the forecast I immediately stocked up on bird food. Our valley is a haven for wild birds and I knew many would only survive if I kept the bird feeders filled during the cold weather.
"Finding a regular source of high-energy food such as a garden feeding station is the equivalent of winning the lottery for wild birds and a well-stocked garden is a real lifesaver." RSPB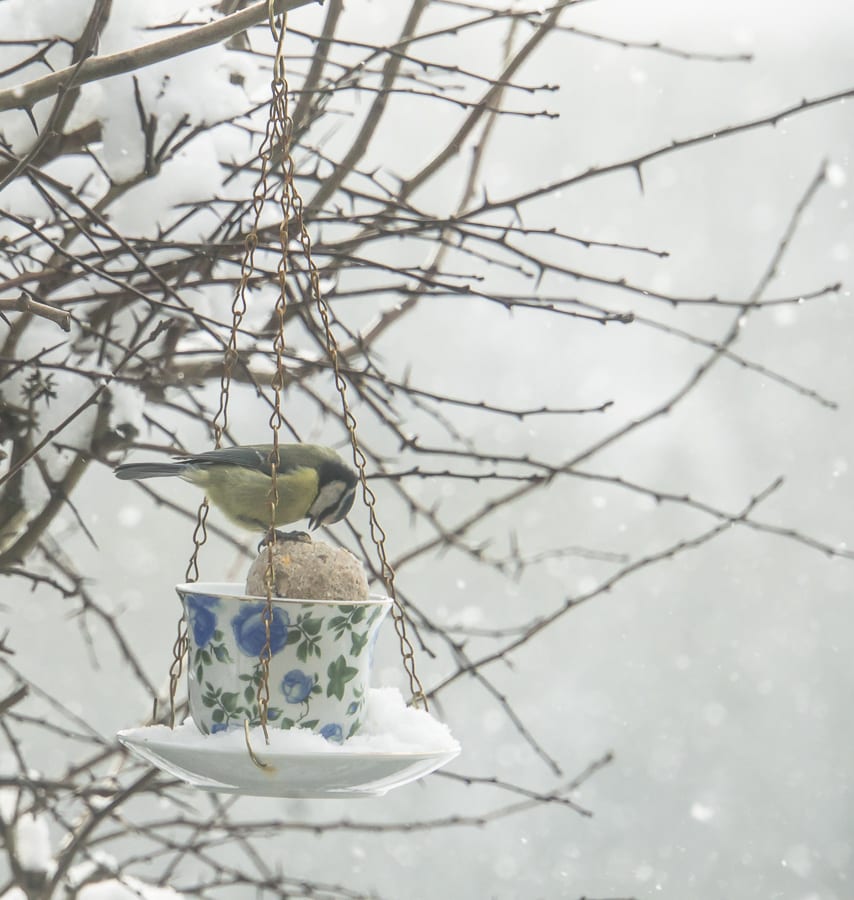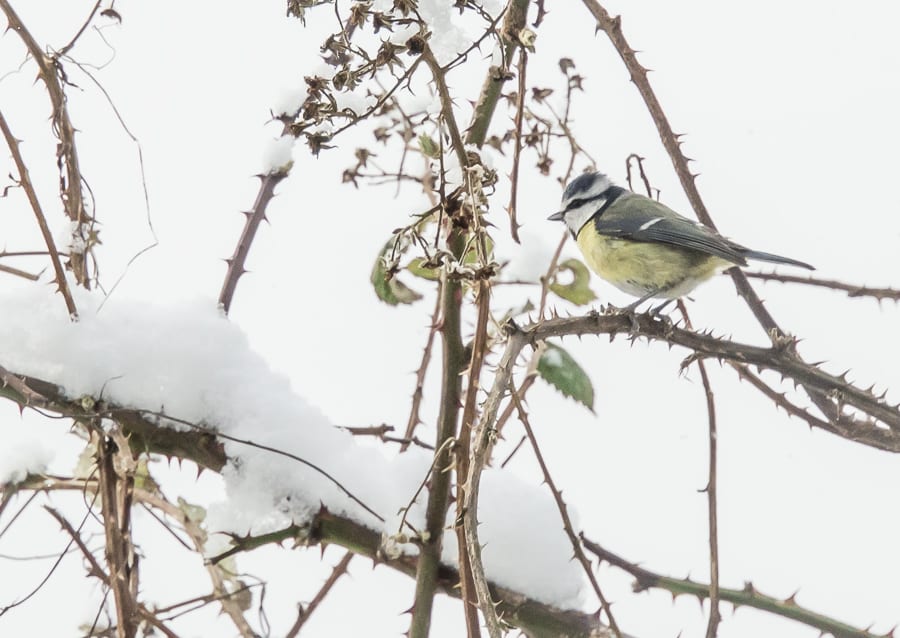 Small birds like blue tits (above) have to build up their fat reserves by feeding enough during the daylight hours – up to 30% of their body weight – to make it through the night when the temperature drastically drops. They also will keep together in flocks with other wild birds to protect themselves from the cold and to look out for predators. I've written before about the secret lives of wild birds during the winter.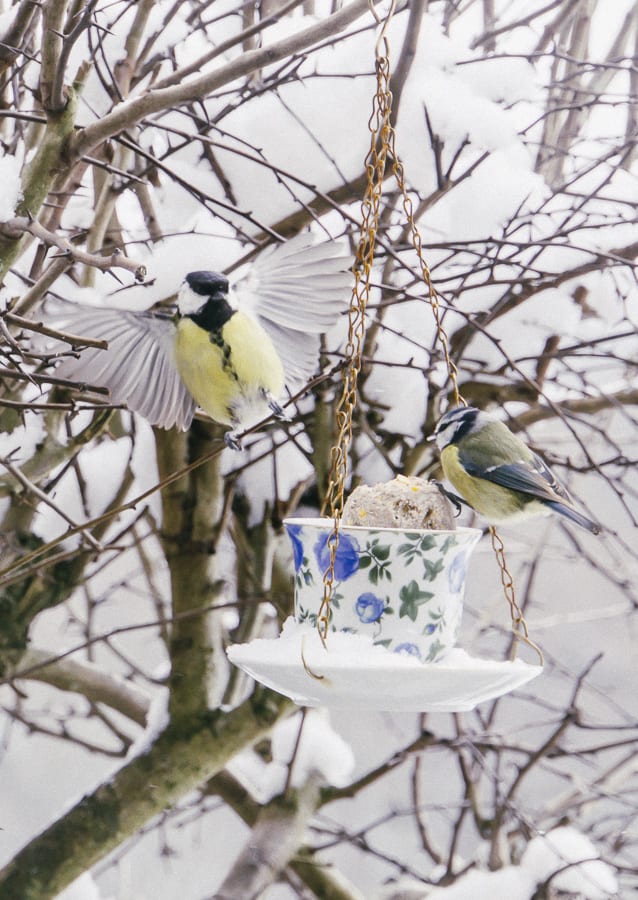 Great Tit and Blue Tit at tea cup feeder.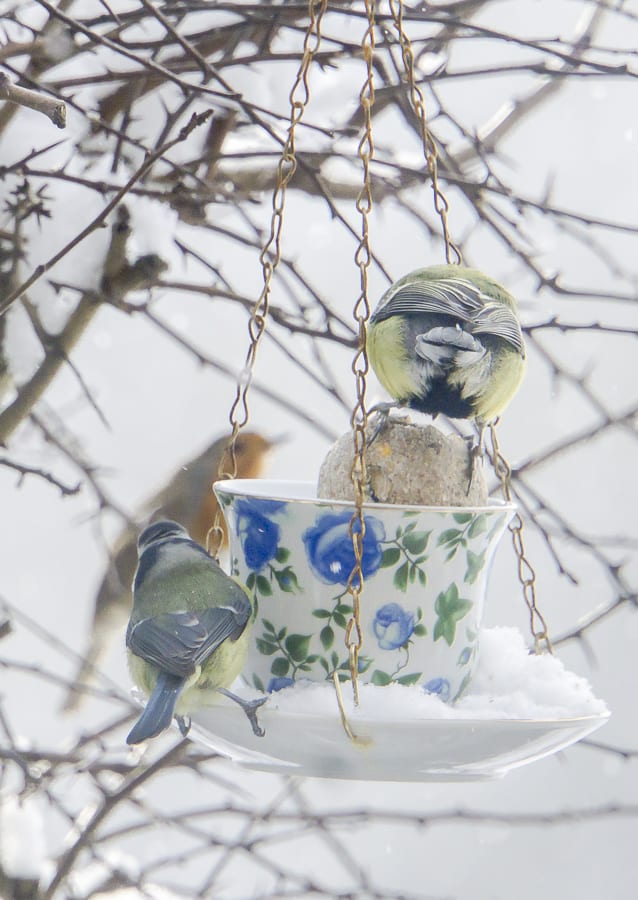 A little bottom wiggling by a Blue tit and Great tit at the tea cup feeder while a robin waits in the background.
We even had a Pied Wagtail show up to join the feasting.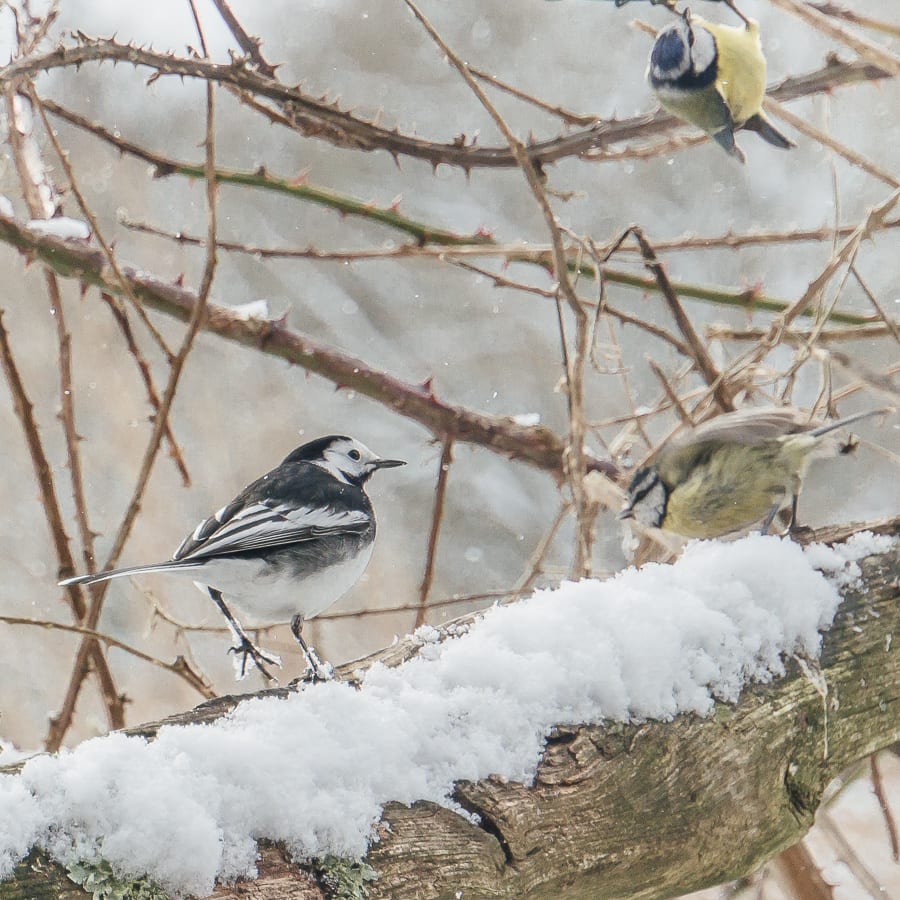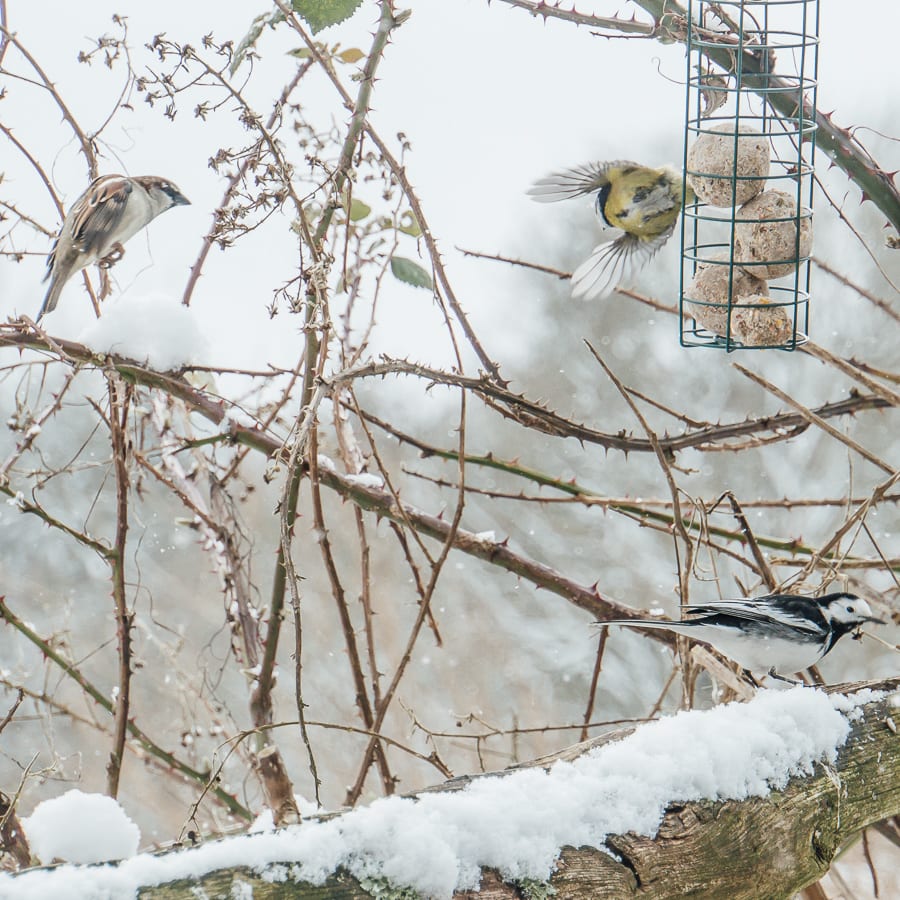 Other visitors included blackbirds, song thrushes, wrens, house sparrows and robins.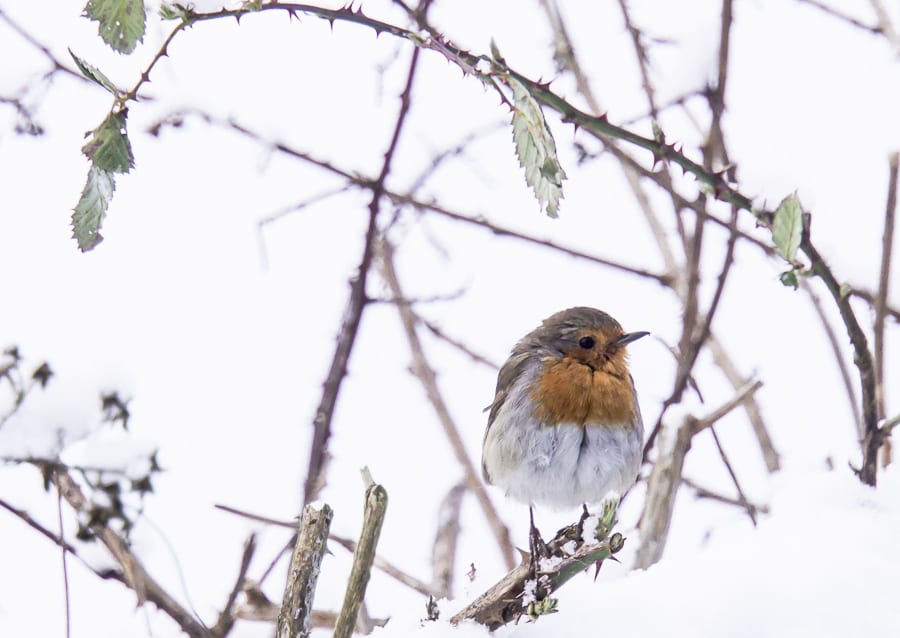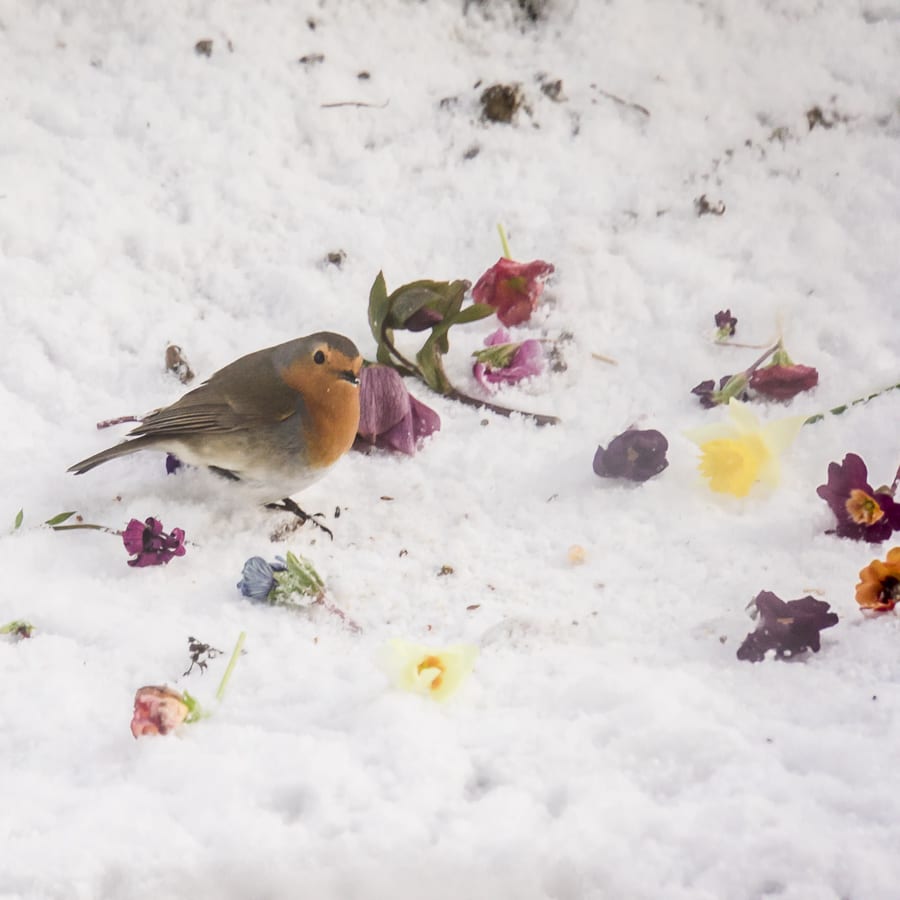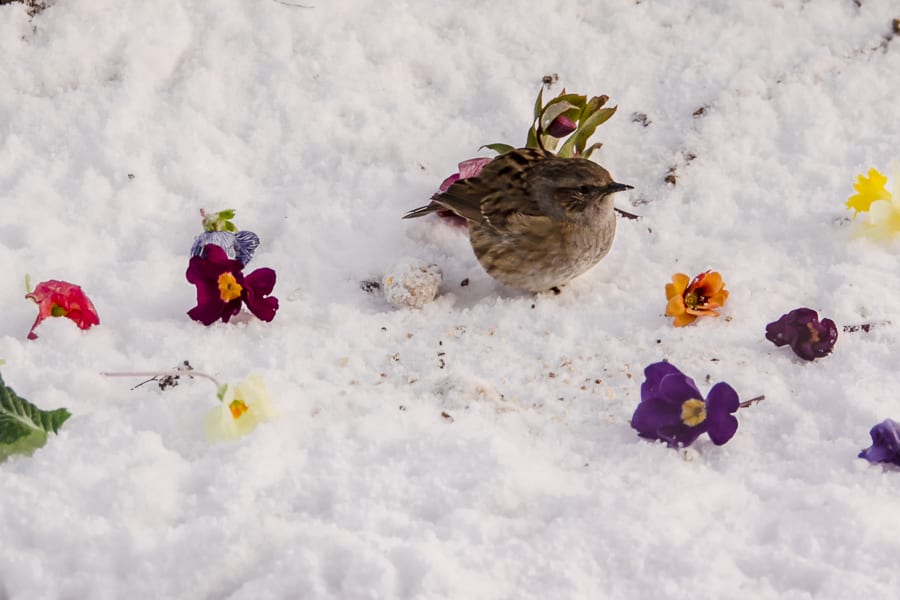 Fortunately I also stocked up our home with food as we were snowed in for a few days. Since we're nearly two miles from a public road I wasn't able to get out of our drive by car. We even had to walk through the woods and fields and up a very steep hill to reach my wild twin's school when it reopened. My two didn't mind the walk home one day when I brought their sleds with me. The power line went down but luckily the power company put up a temporary generator in our lane. And of course the phone line went down too! That took BT over two weeks to fix. Aah the ups and downs of rural living!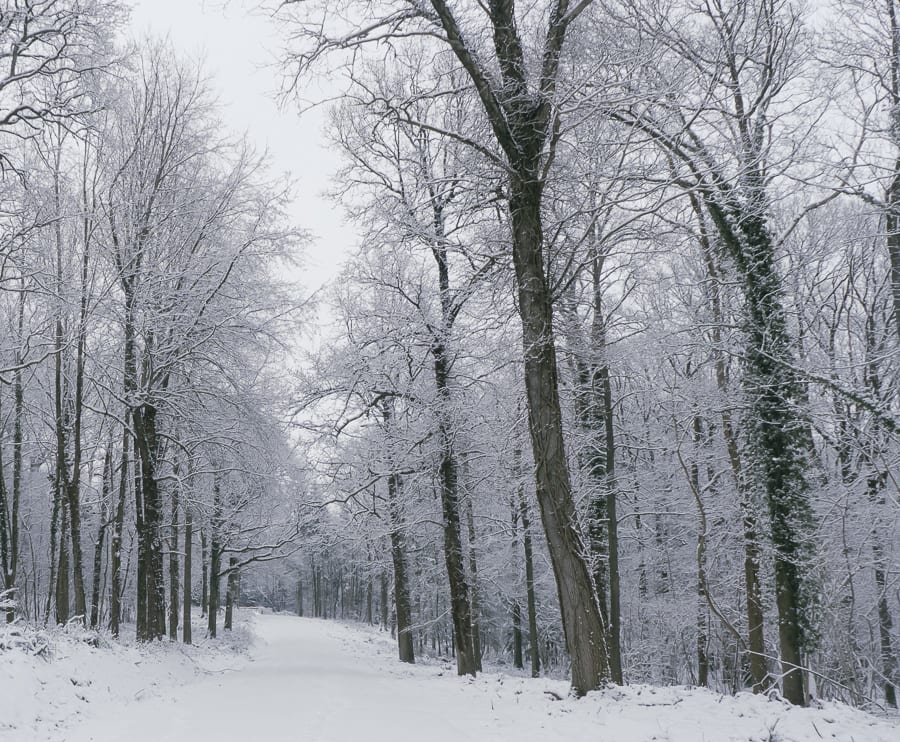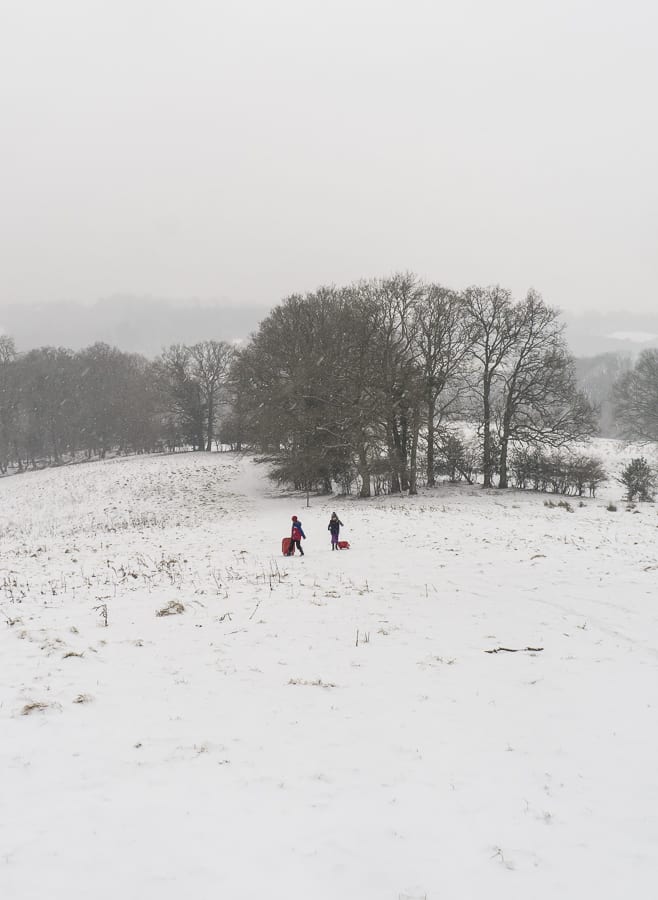 We did have to put up with a thief during our winter spring experience. Every morning a bird feeder was missing and I had to search near the fence or field for it. One of them I never found. Footprints next to the fence revealed the culprit – a fox! Although there are many pheasants in our valley, I've been surprised about the fox's behaviour towards them.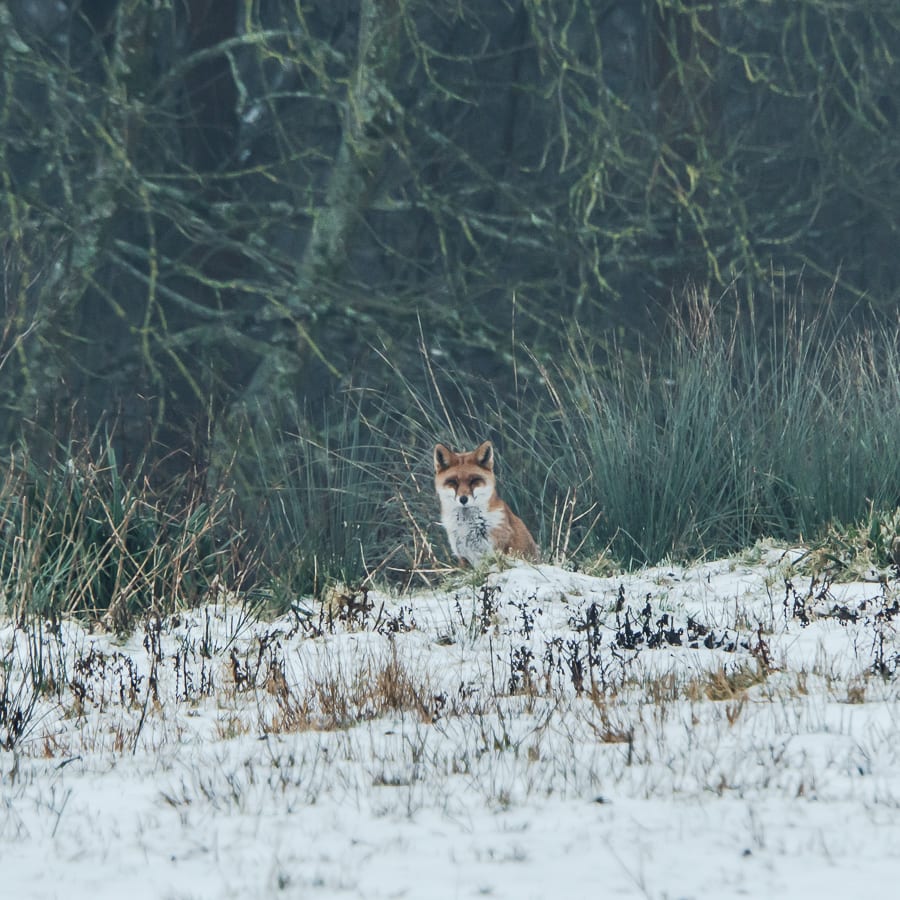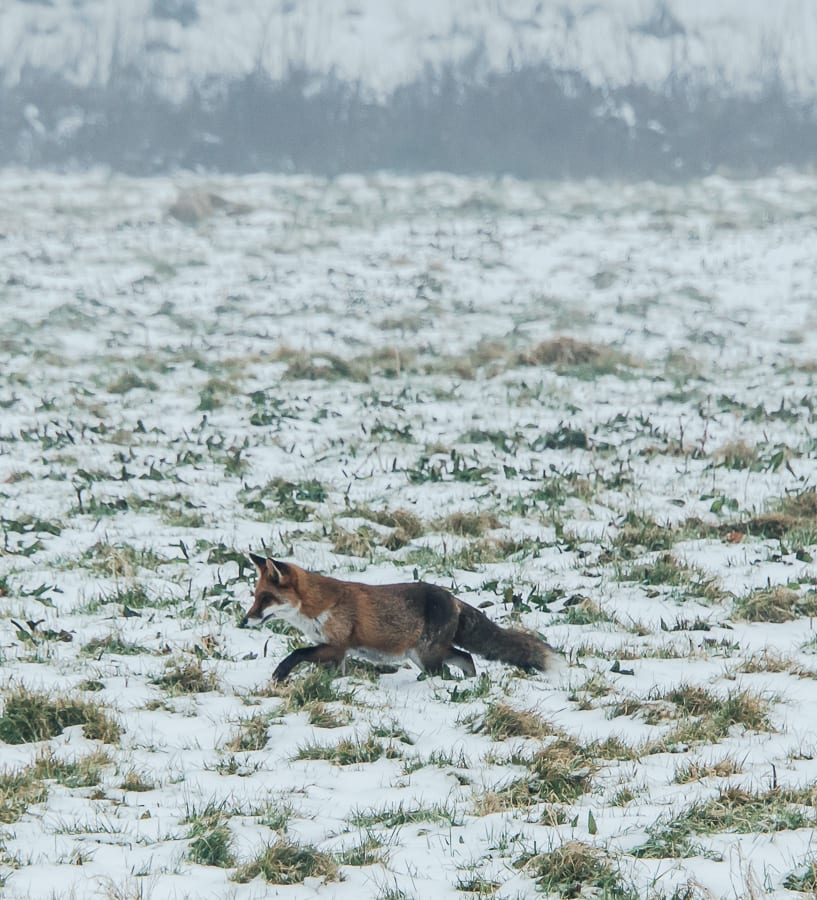 As George Orwell said: "After the sorts of winters we have had to endure recently, the spring does seem miraculous, because it has become gradually harder and harder to believe that it is actually going to happen." It looks like the winter spring phenomenon might finally be over although the forecast warns that there might be another cold blast this coming Easter weekend. This also will probably be my last chance to feature snow pictures for a while as we're moving to the Algarve in Portugal. But that's another story which I'll write about soon.