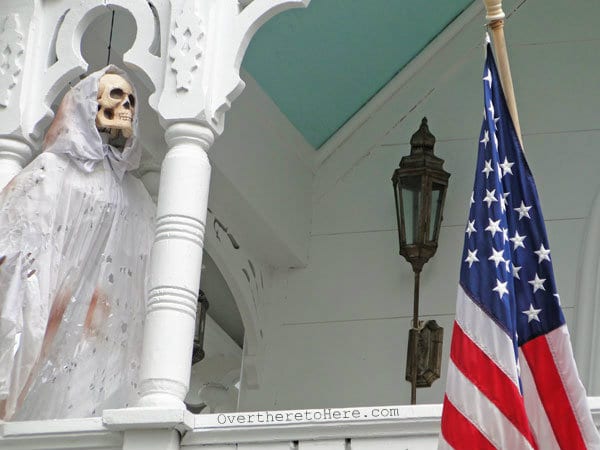 My kids were just expecting to do some trick or treating and wear their spooky costumes but they experienced a full-blown wild day of celebrations when we had Halloween in the Hamptons.
in 2012 we moved here from London in mid-October. Then woosh Hurricane Sandy swept in two days before All Hallow's Eve. We emerged from a night in a shelter to find trees down and no power. No school for a week.  As I wrote about here. So Halloween was a bit of a wash out.
So finally my kids experienced a full blast and full blown – without the wind – version of Halloween in the Hamptons – American style. So here's my 10 step guide on how to celebrate Halloween in the Hamptons – and probably the same in many other small towns across the US.
Step 1 – Stop classes midday so students can change into costumes.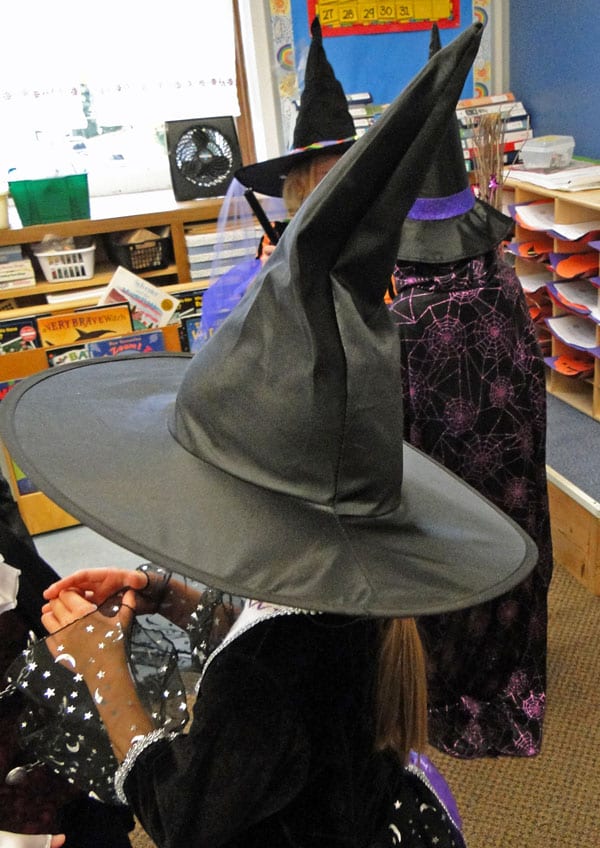 Step 2 – Block off the main shopping road in town for a school parade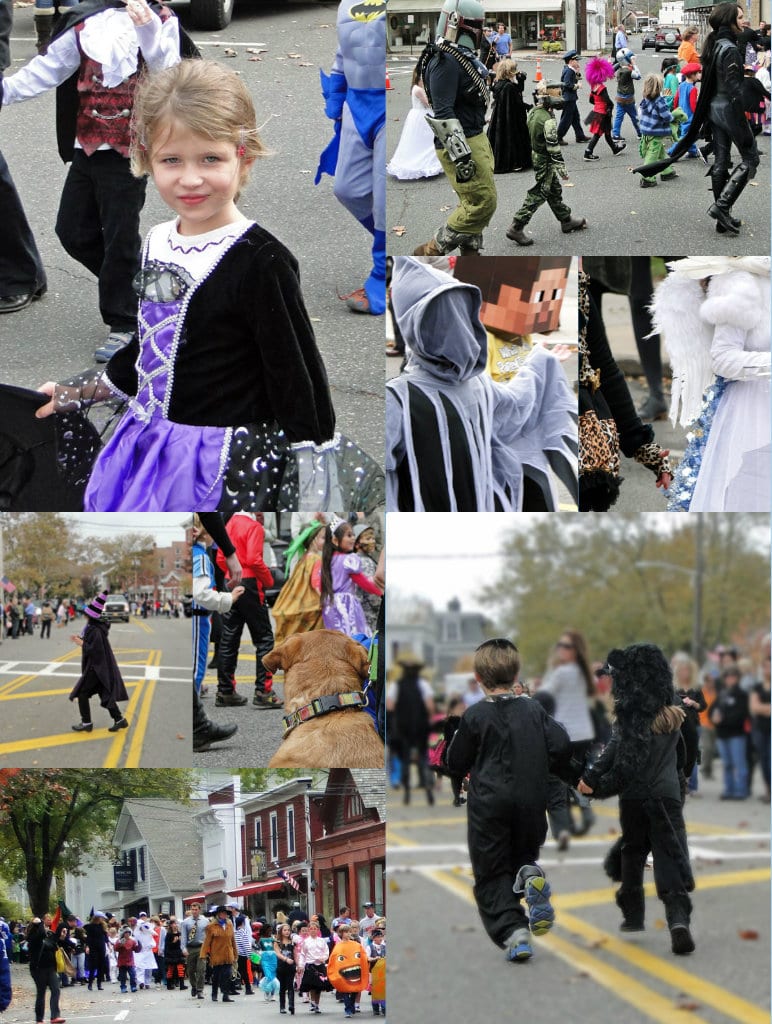 Step 3 –  Encourage all local businesses to give away – not sell – candy (sweets) with a Pumpkin Trail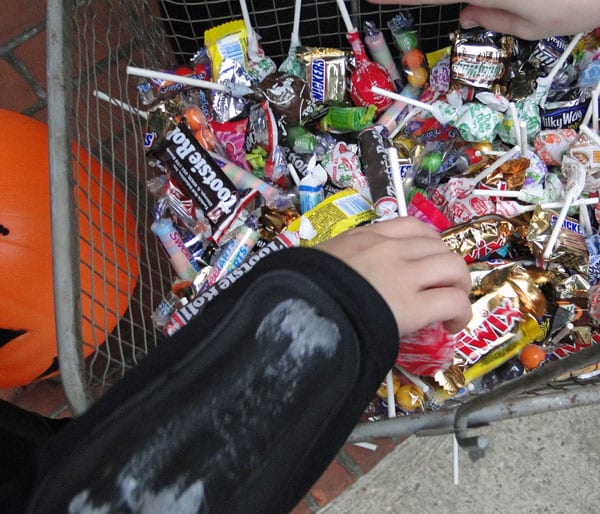 Step 4 – Expect to see pets in Halloween costumes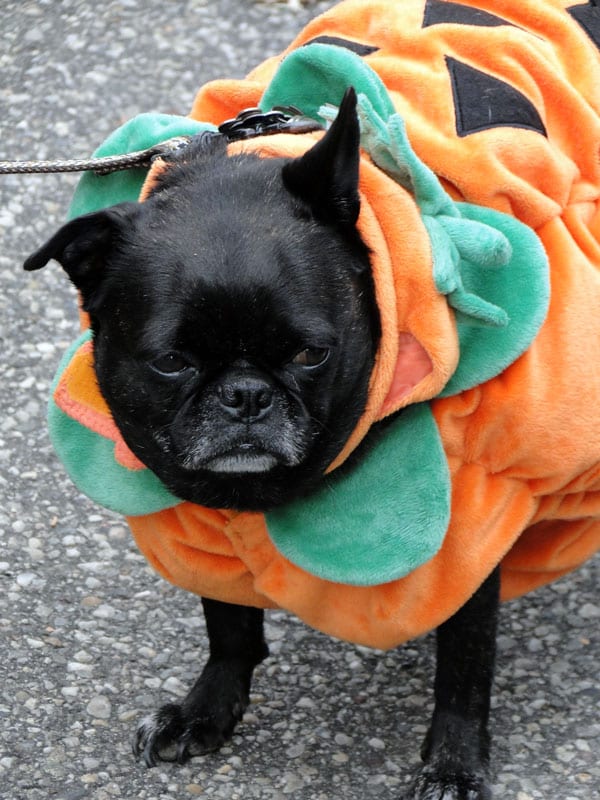 Step 5 – Don't be surprised if your kids need frequent stops to rest.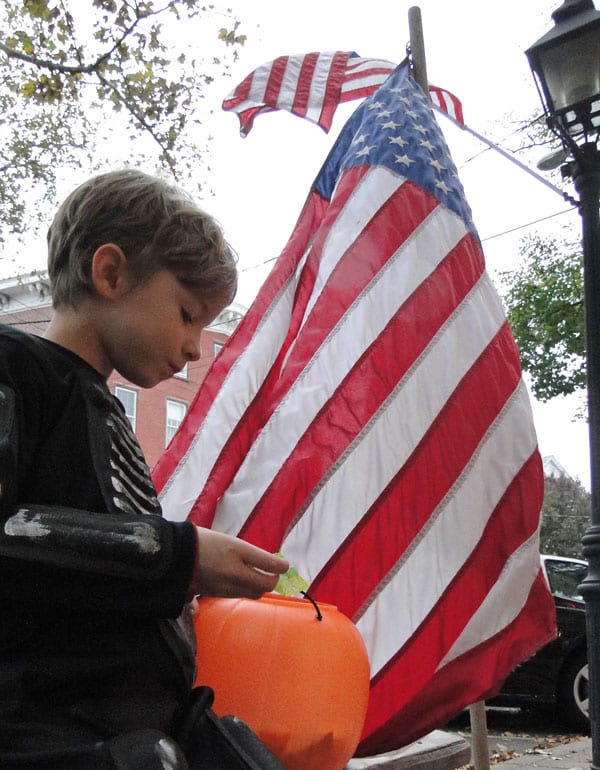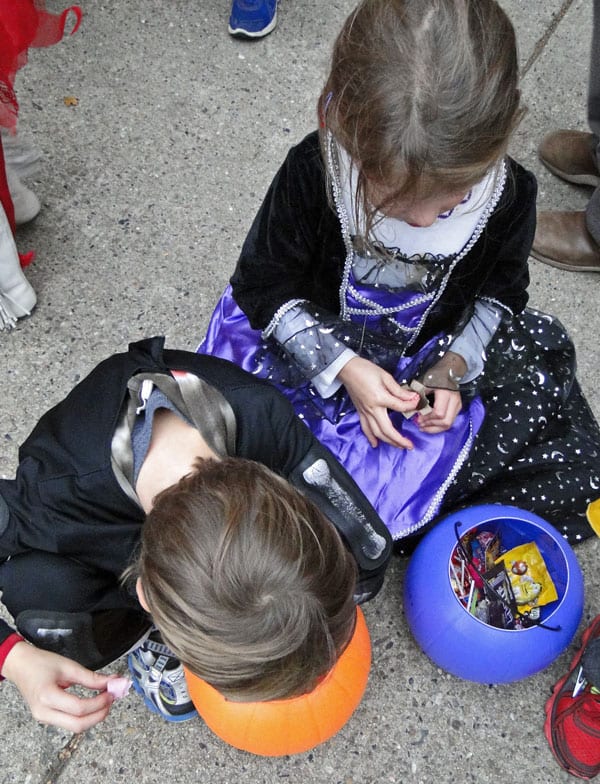 Step 6 – Find out the best place for trick or treating. You know you've hit a winner when the road is closed to traffic.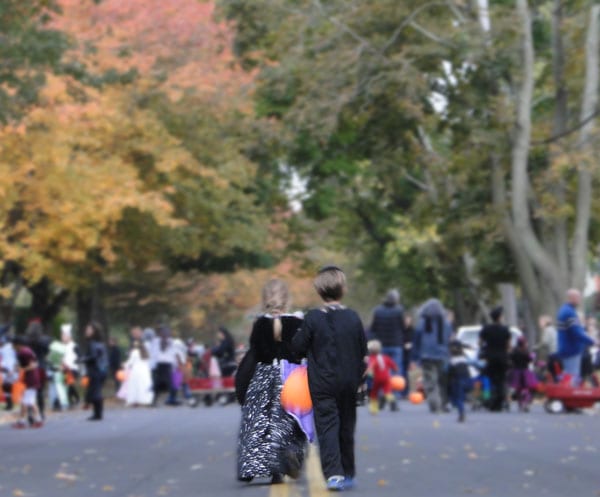 Step 7 – Follow the crowds to the best haunted houses…or driveways.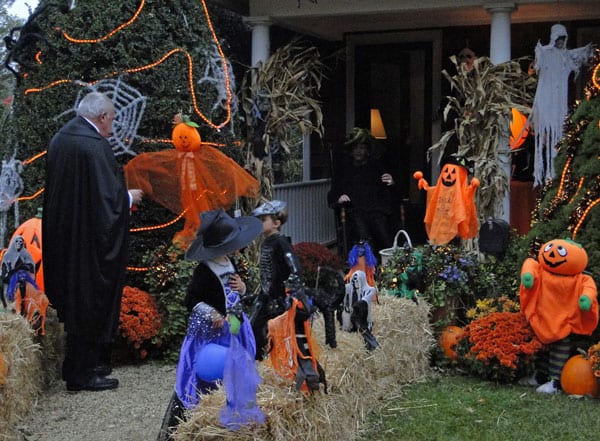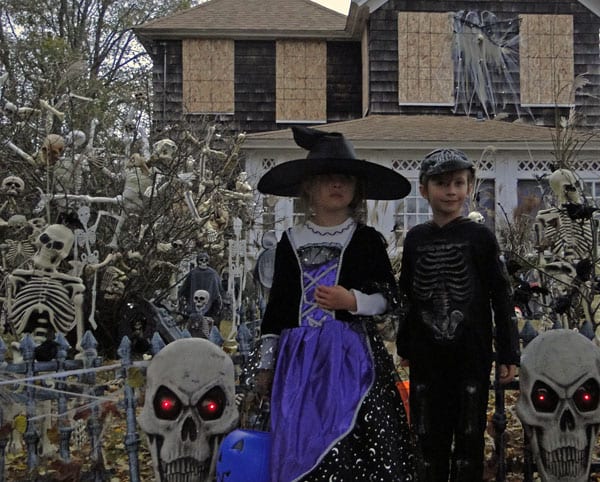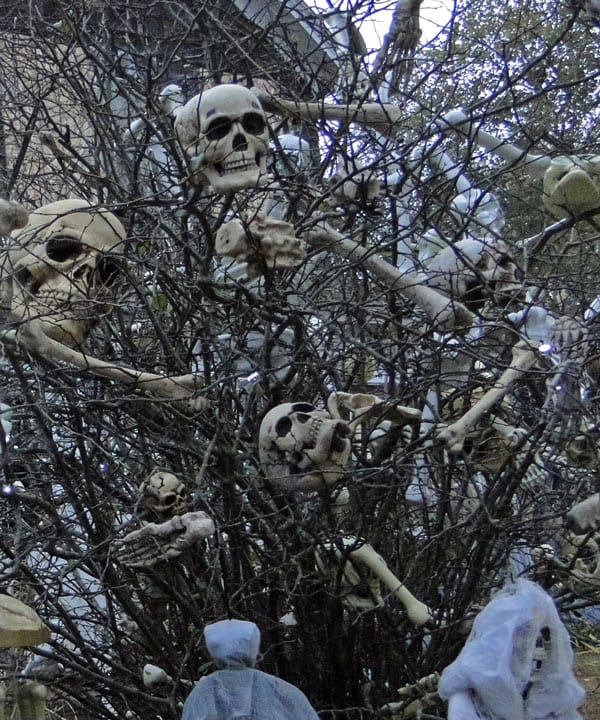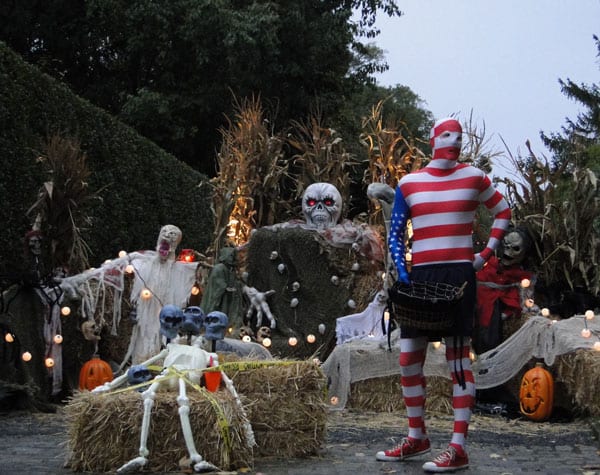 Step 8 – Look out for hairy strangers.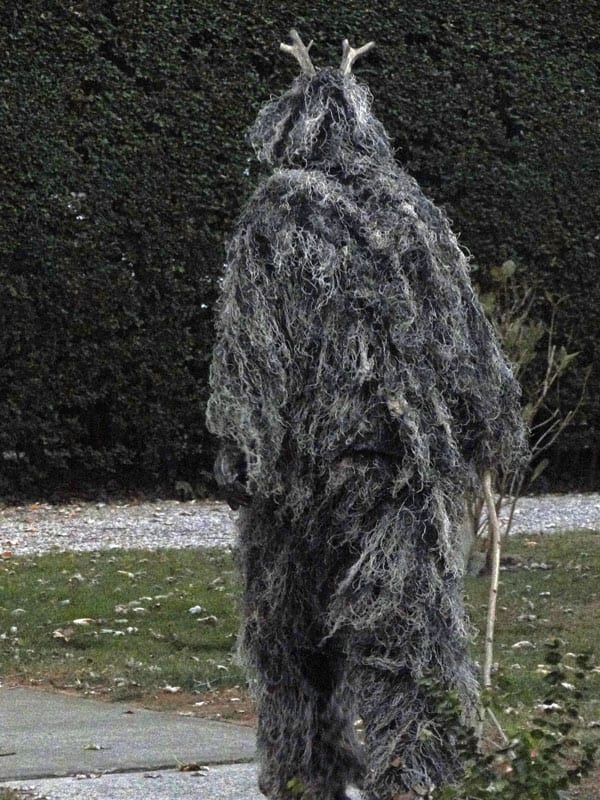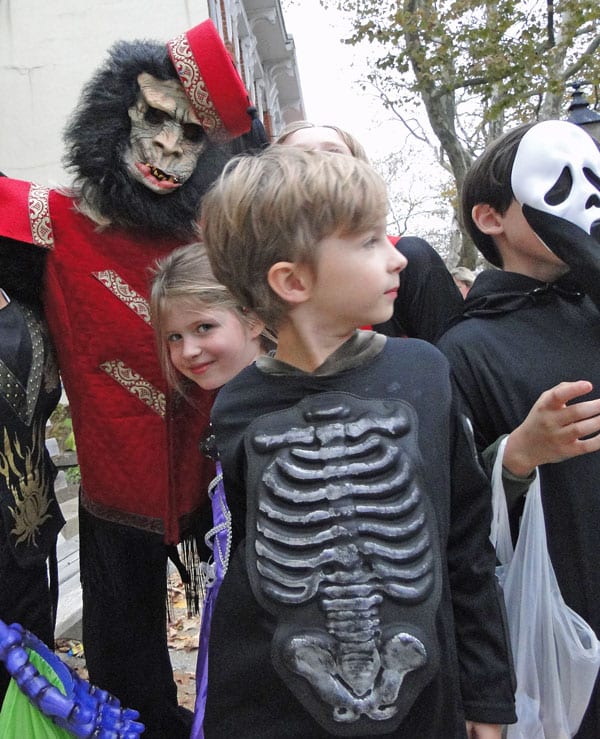 Step 9 – Sometimes they're mannequins and sometimes not.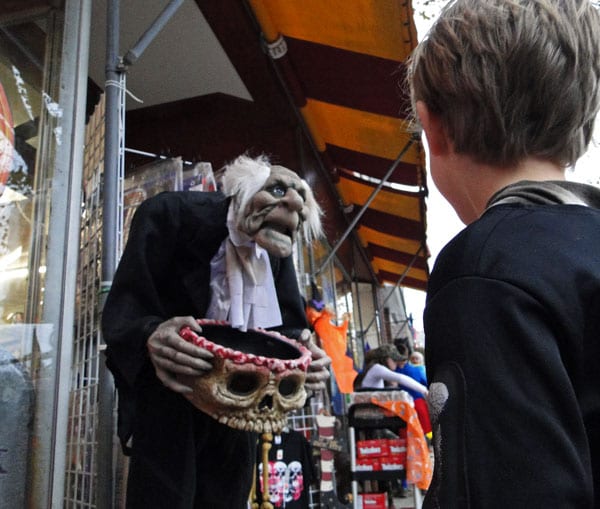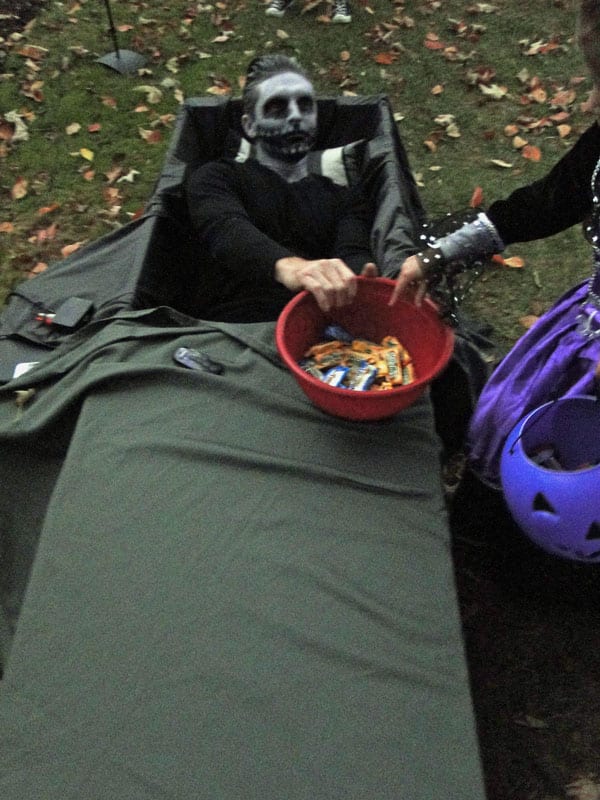 Step 10 – Sort and hide the treats as soon as your kids are asleep.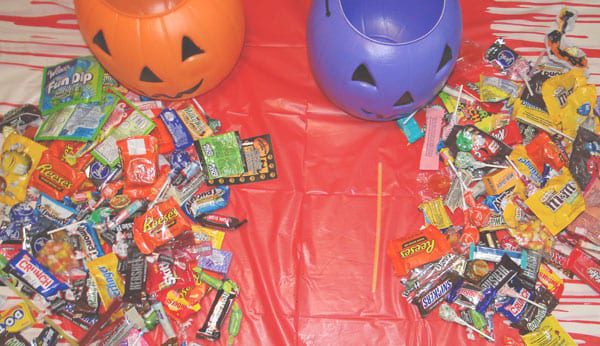 Luckily my twins were more interested in getting as many treats as possible rather than feasting on them. (And if you want to know why I worry about American candy then read here). I wonder if in the coming years the same scenarios will be seen in the UK as Halloween American style catches on (or is it the opposite as I explained in my post on Halloween in Britain)?
Meanwhile, despite my love of country walks, I'm exhausted and my feet are still aching. All I know is if we have another Halloween in America I'm also going to invest in a post-trick-or-treating foot massage. My kids, though, had a blast.
If you're in the Hamptons for Halloween with children then head over to East Hampton for trick or treating. Many of the residential roads just near Main Street are closed off to traffic so that families can go safely trick or treating.  Also take your kids on a haunted tour of Sag Harbor's Whaling Museum over Halloween and the weekend.
Happy Halloween in the Hamptons!