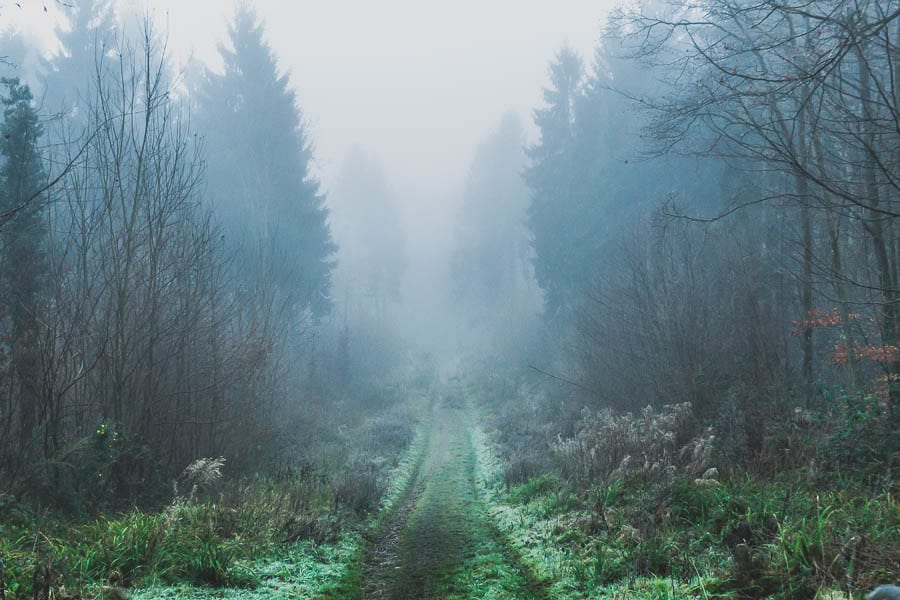 I call it the wild flower path. It's just around the corner from our home. It's one of the paths that leads into the woodlands that surrounds our valley here in West Sussex. On either side of this path are woods. When the wild flowers and orchids bloom I know the season has changed. Now it's winter and more often than not it's veiled in mist. It's not colourful or pretty at this point of the year but I love following it's winding path into the forest.  And waiting for the wild flowers to slowly emerge along its banks. Now they are all dead and littering the way with wild seeds,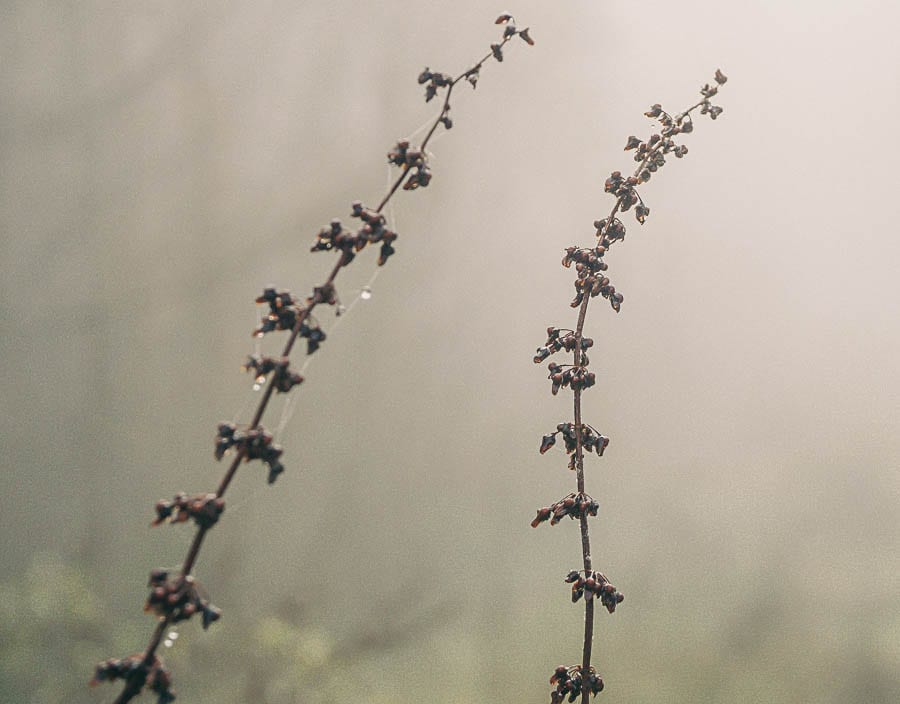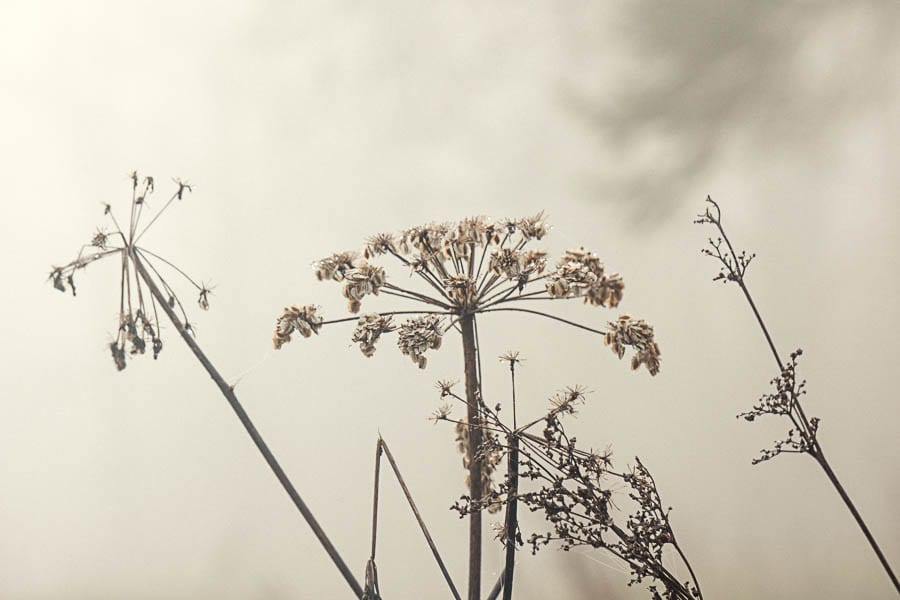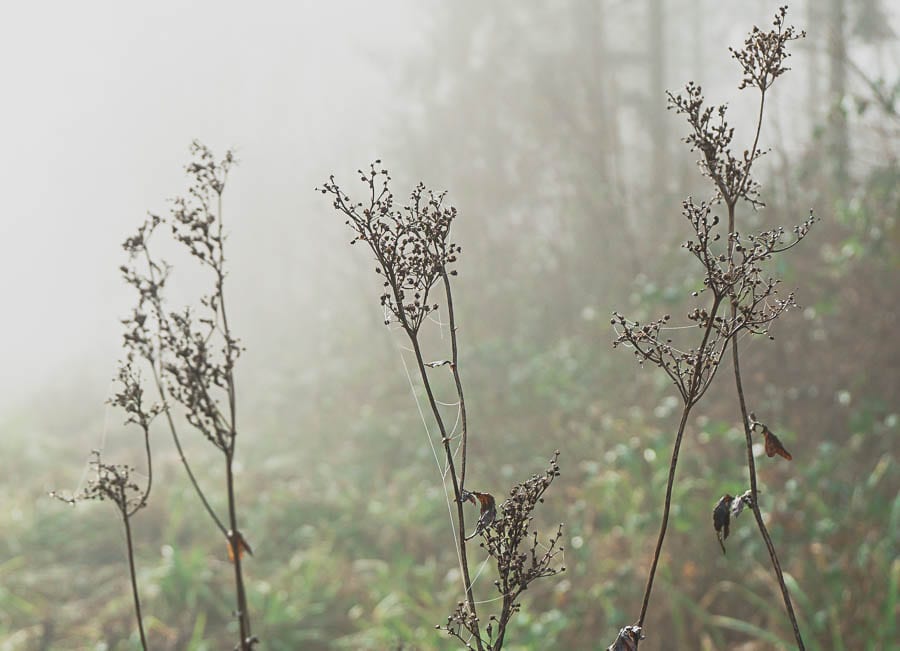 Webs crisscross the dead flowers as they lie in wait, like me, for a new season.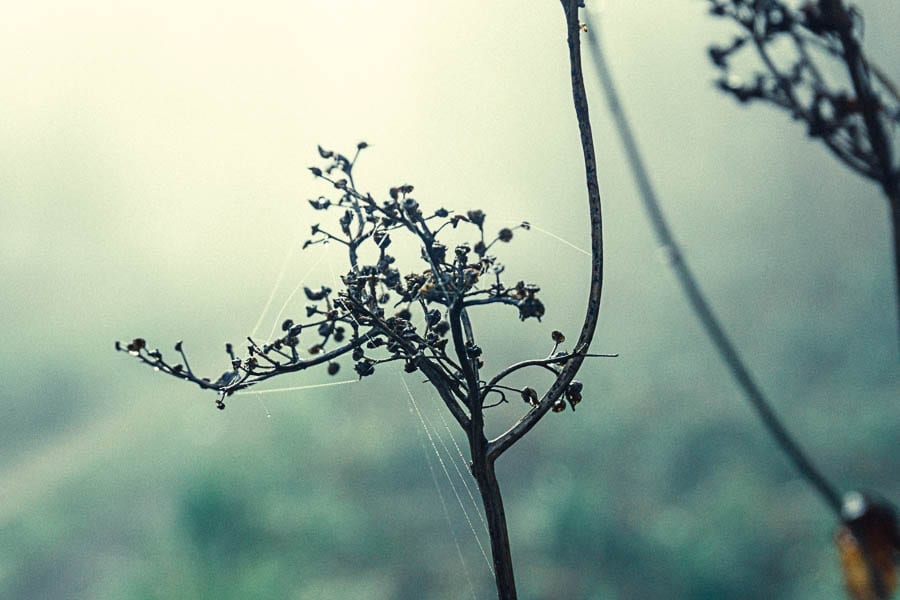 As the seasons change I study my nature books and try to decipher the names of these dead wild flowers.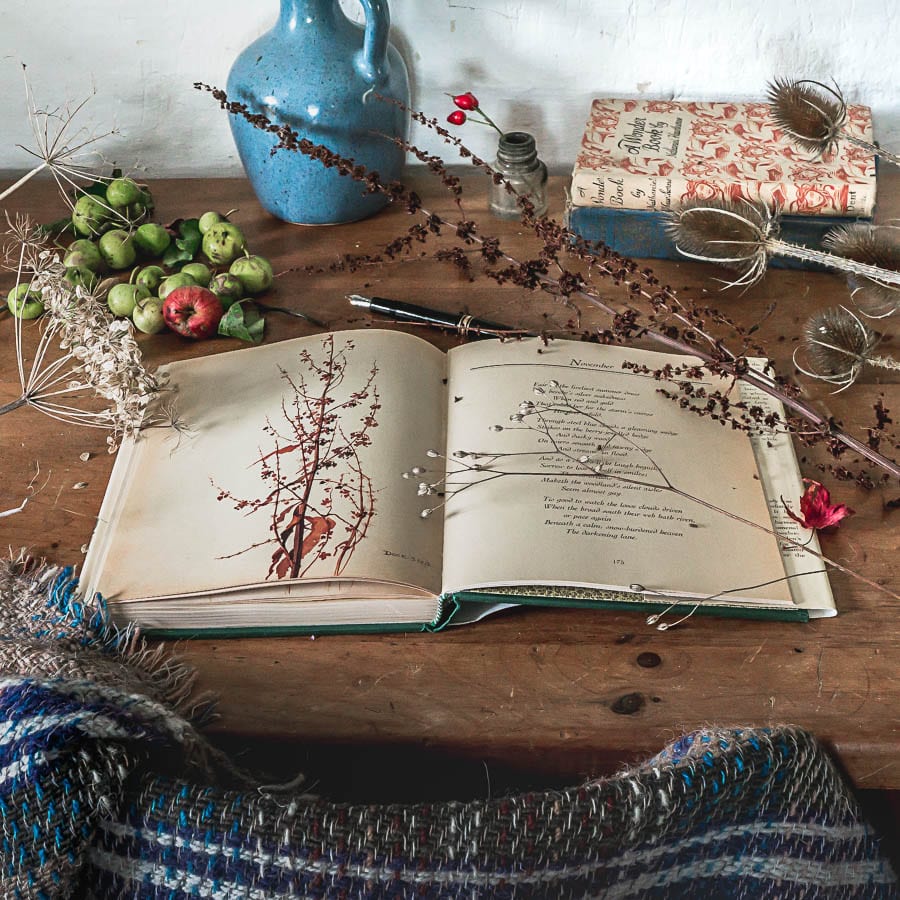 But the days are short and the wild flowers are dead so I decide to forgo this labour and just appreciate their silhouettes in the mist. I know what lies await. In the spring I will recognise them again as they bloom and regain colours. Only the yellow flowers of the gorse make an appearance in the winter months.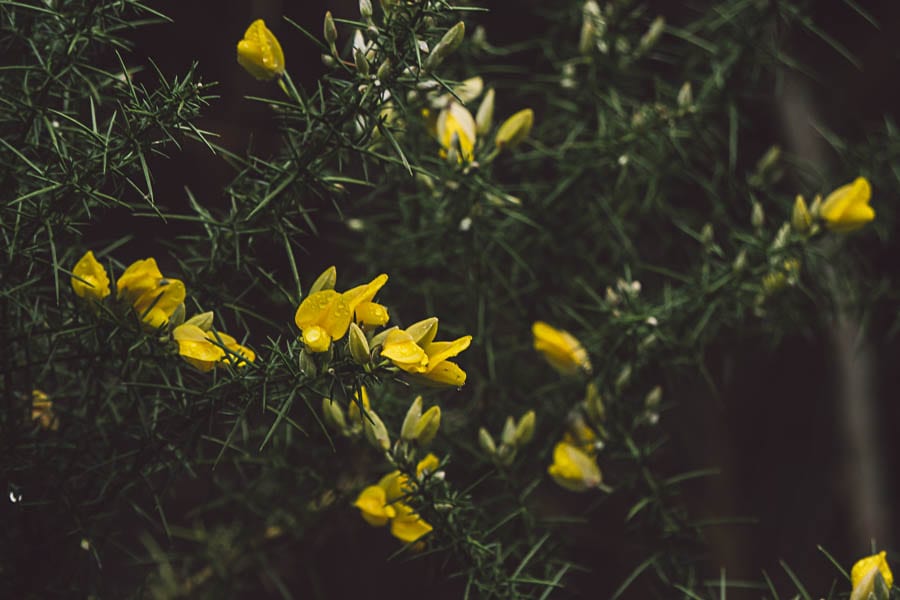 The seeds of umbels cling on but then scatter with every wind.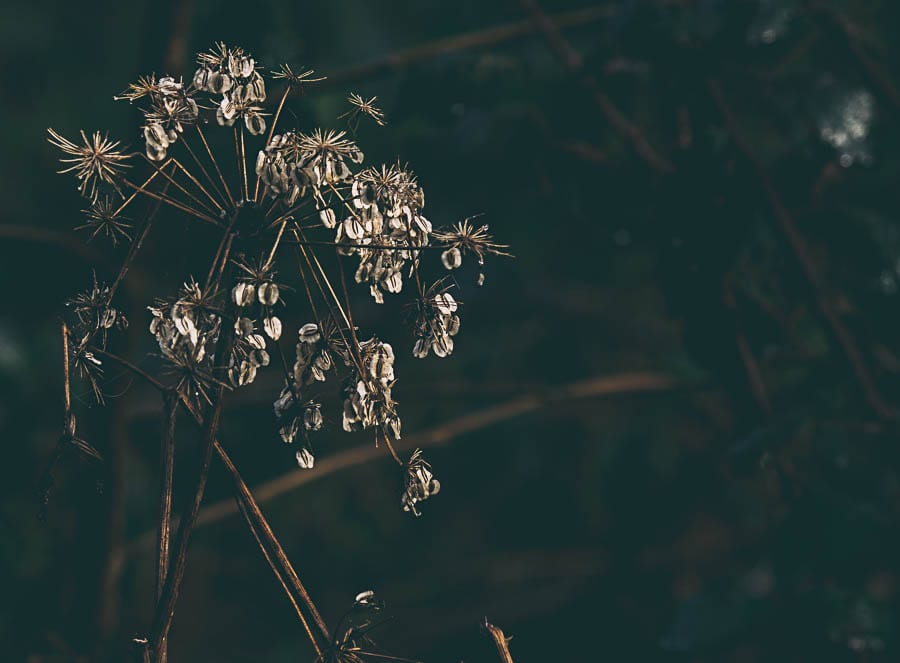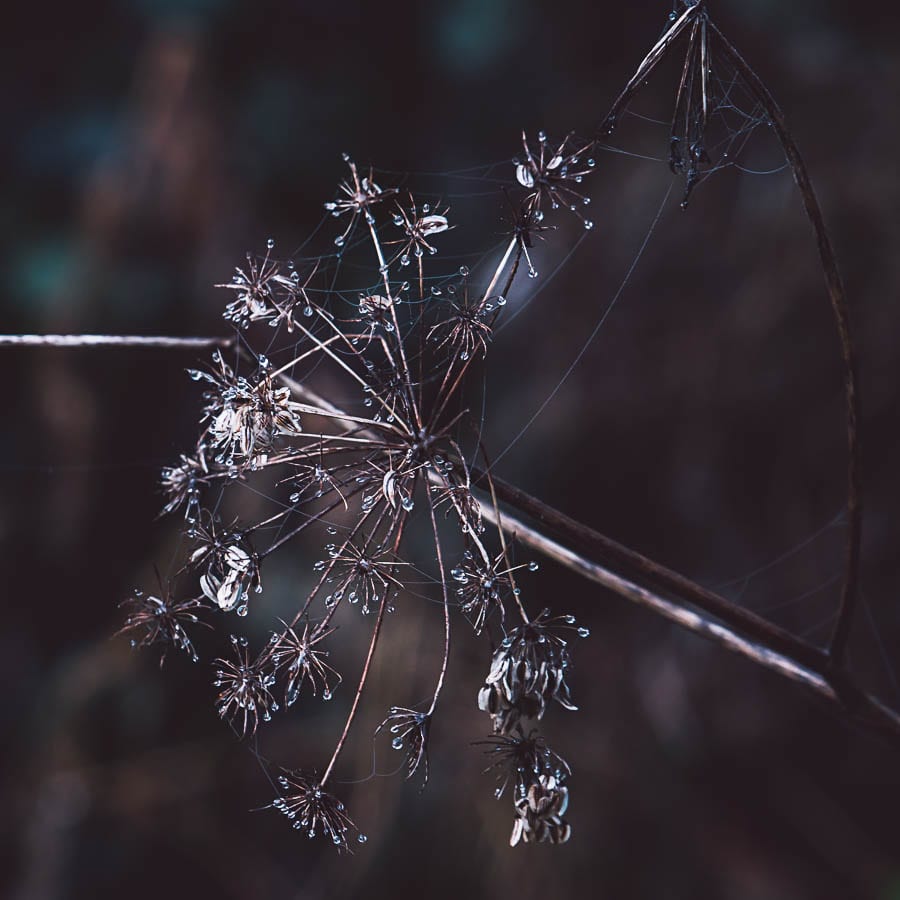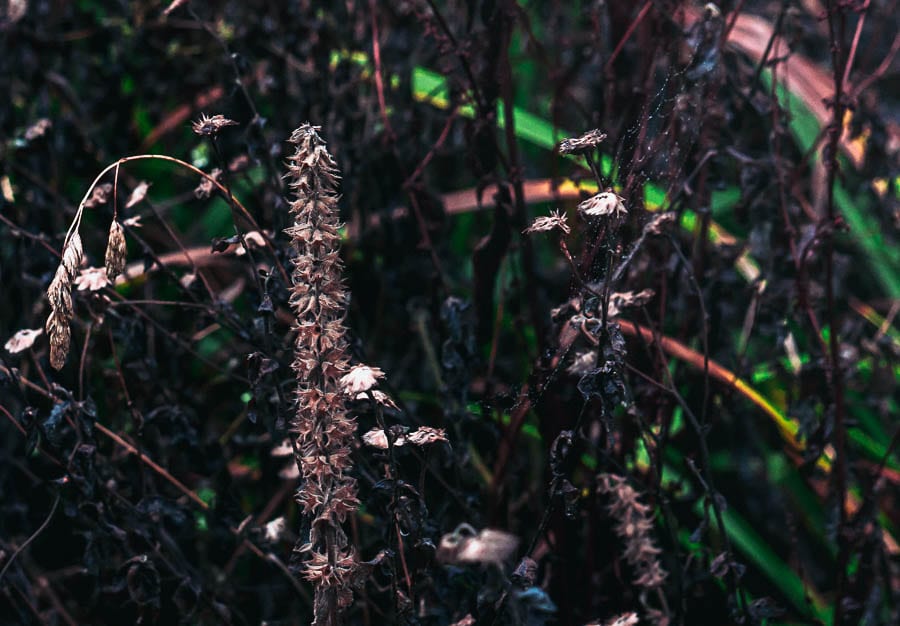 And the mist keeps returning while tree catkins grow and the ferns turn golden along its borders.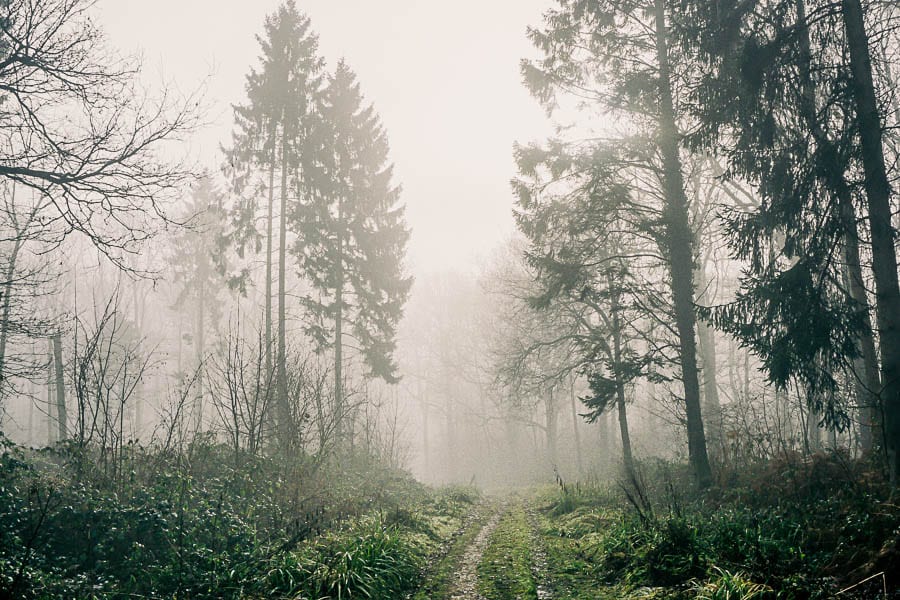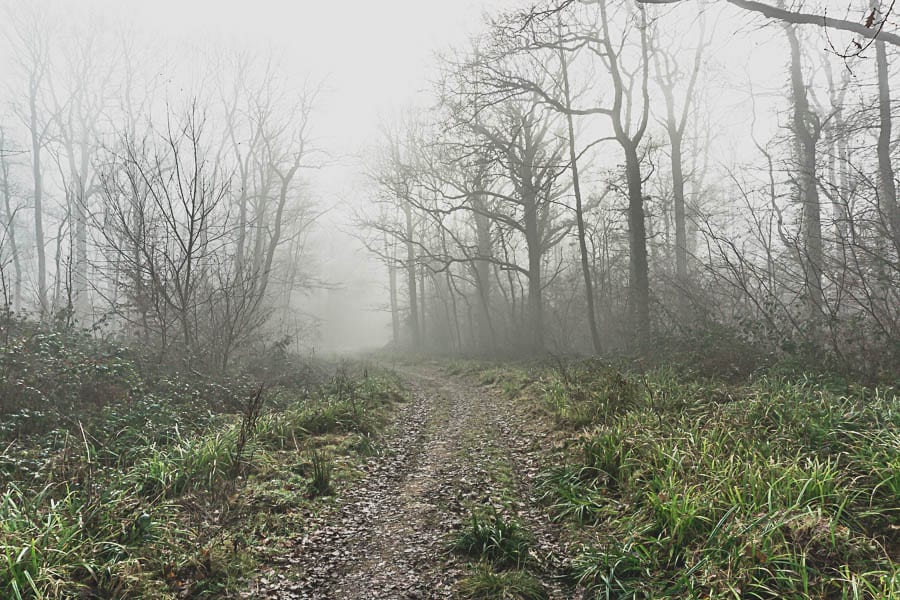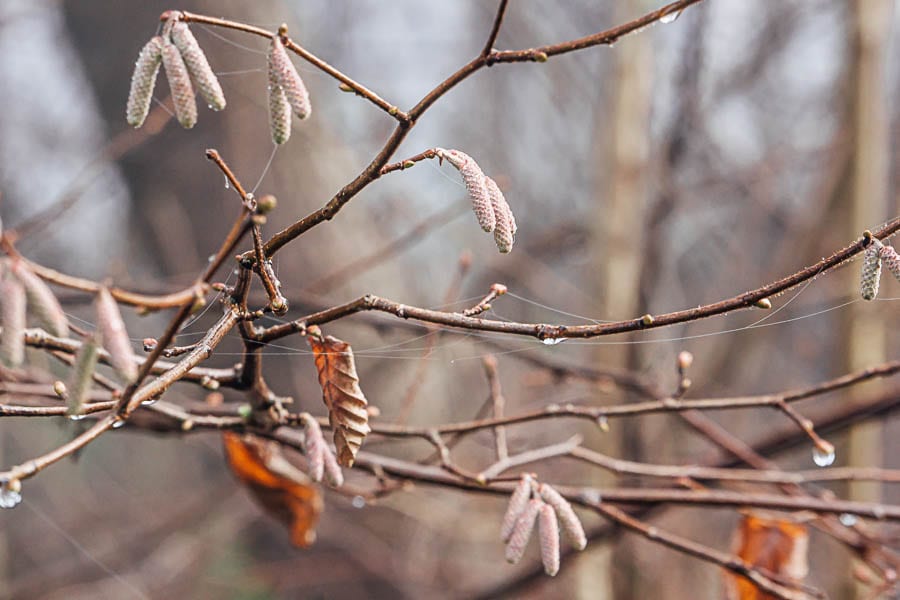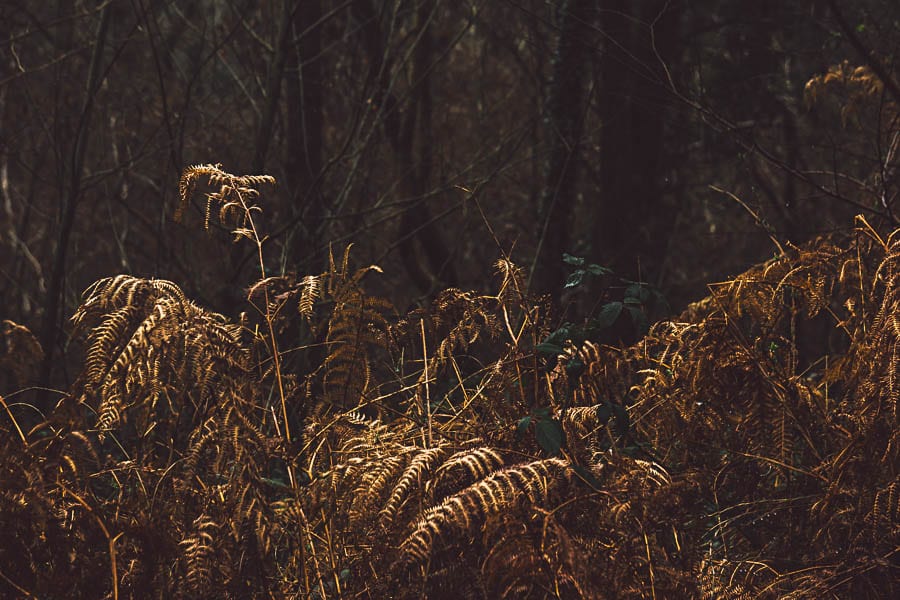 All these wild flowers will transform soon.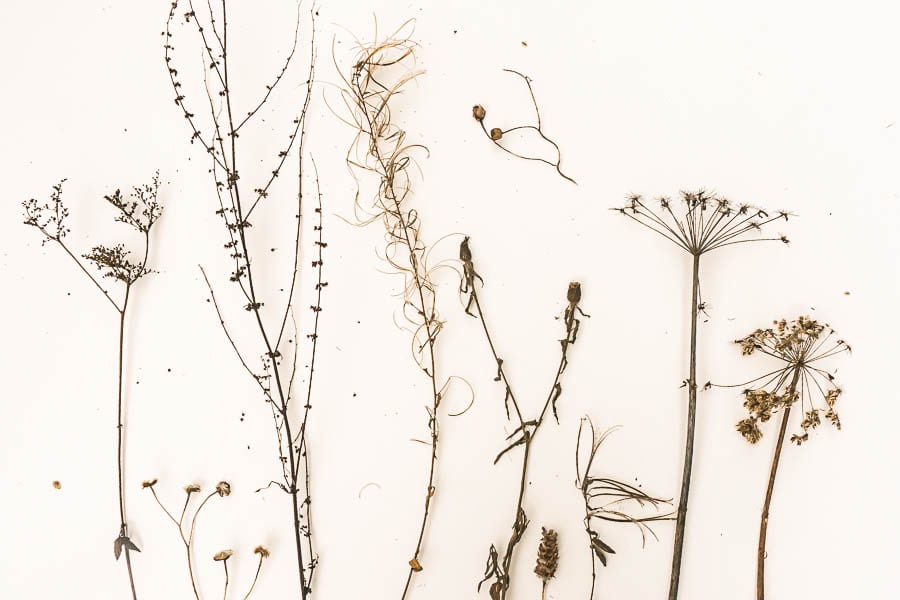 There will be blackberries that we can pick and bright wild flowers that we can admire.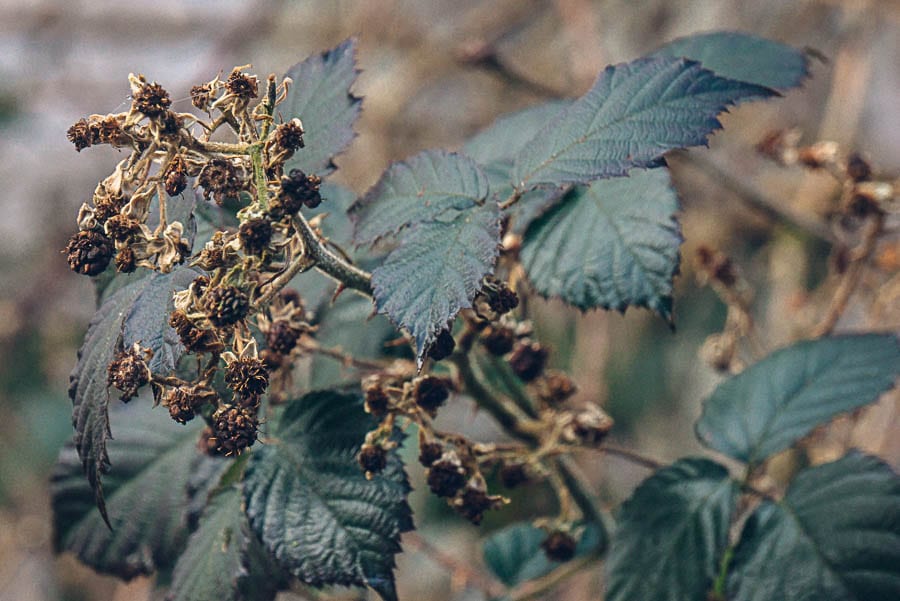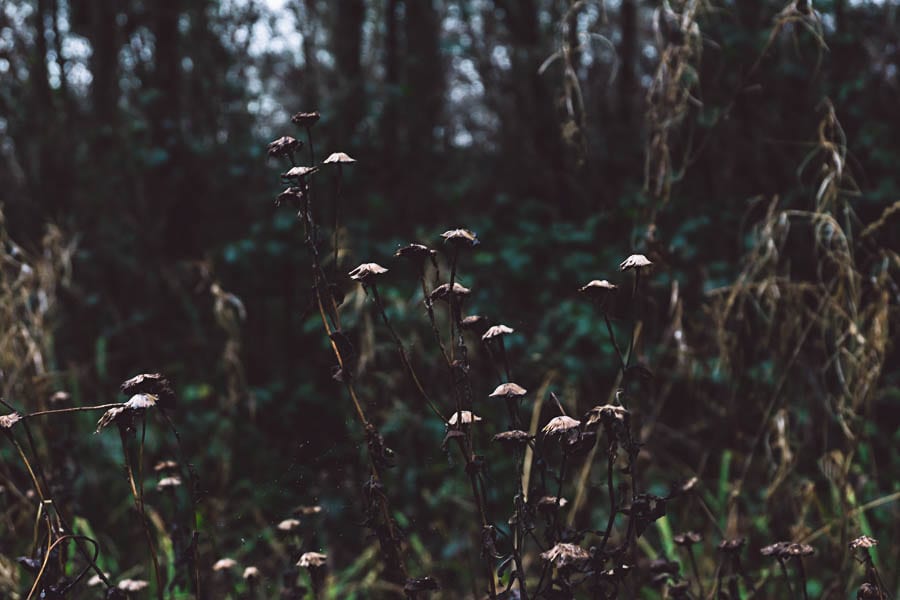 Until then dried thistles will dance in the wind while spiders build cathedrals.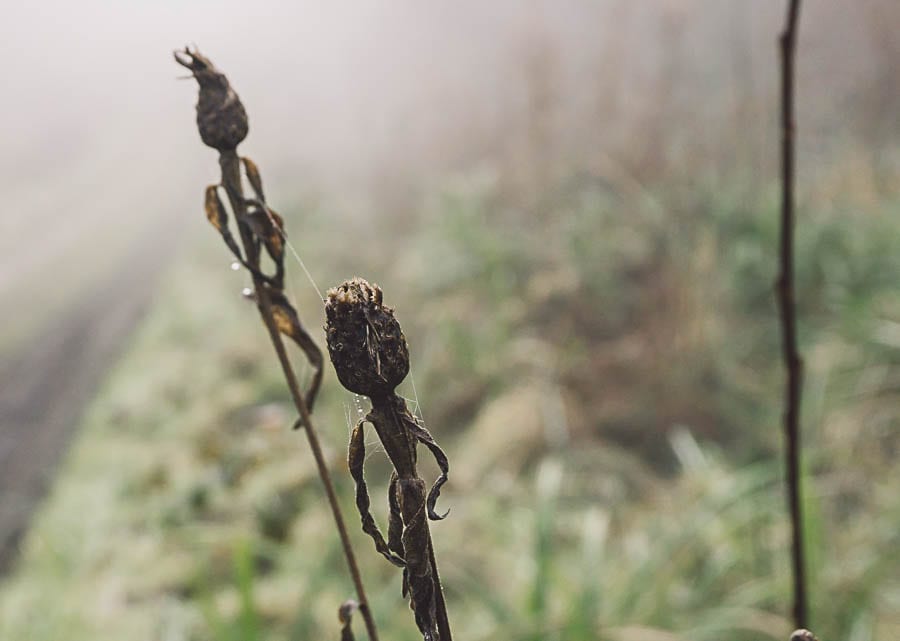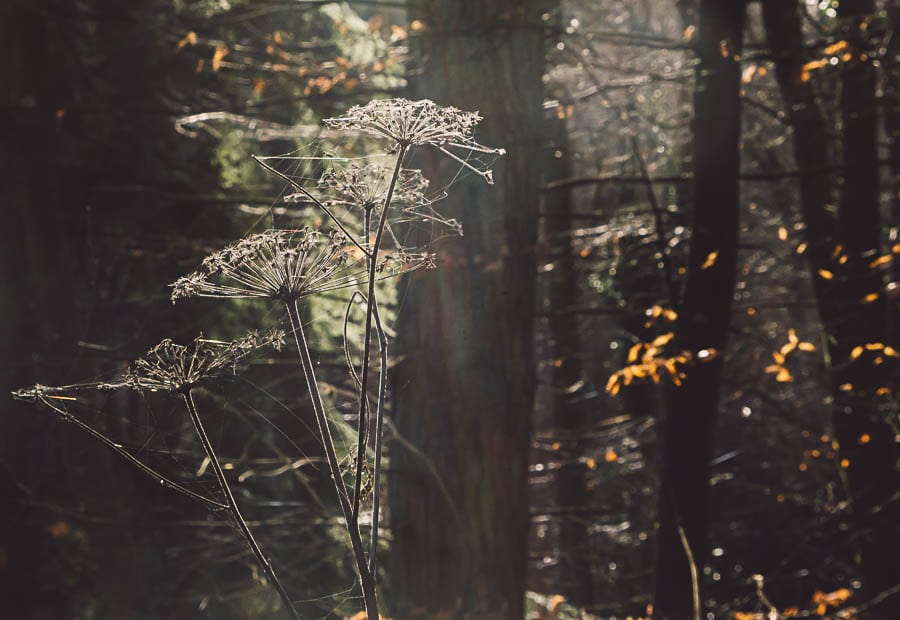 I'm looking forward to continuing to document the colours and the wild flowers returning to this path each season. Last summer it looked like this!