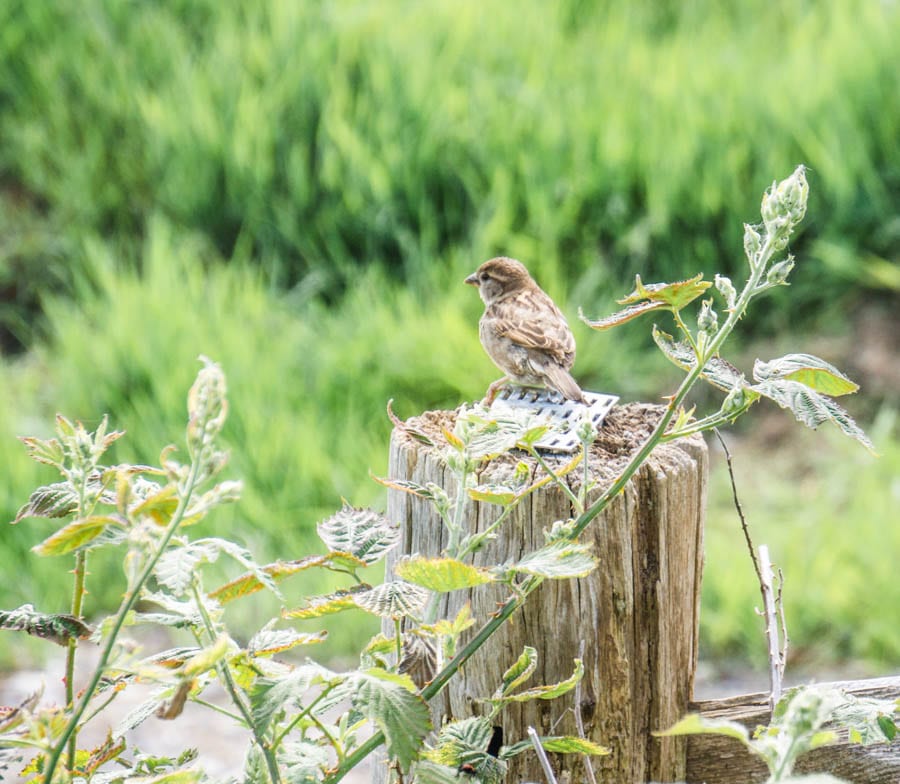 This week my posts have been focused on our garden. For me, there's nothing better than it being a happy haven for wild ones, whether they're my kids, wild birds or flowers. I might usually write about walks on nature trails and learning about wildlife and nature, but if we're at home and it's not pouring with rain, then Luce and Theo are outdoors. In our garden.
So, a quick rewind, if you'd like to see our amazing views, a kestrel hunting and scenes of Bambi and mum visiting near us then have a look at my post wild about my garden.
I celebrated the first roses and strawberries in our garden with not only some captures of them outdoors and indoors but also with a delicious treat of meringue nests with strawberry ice cream.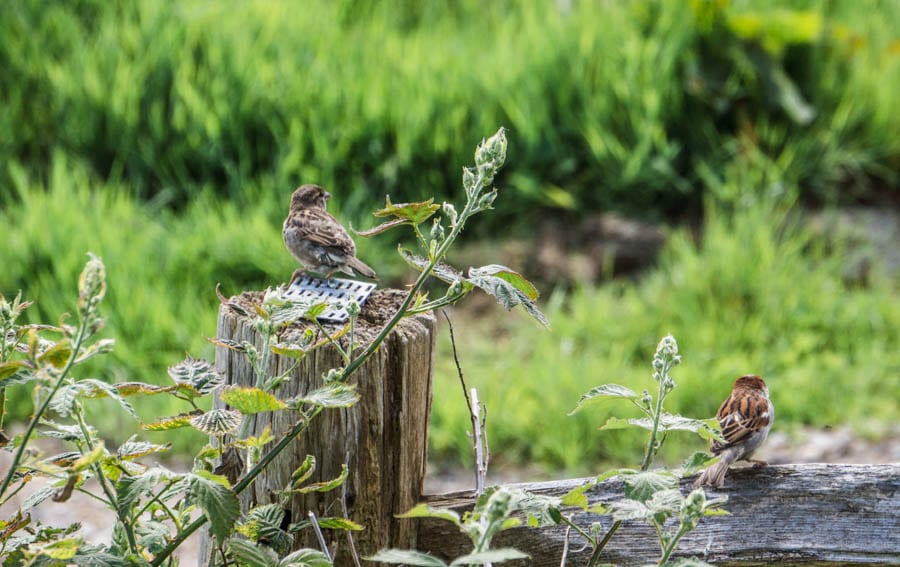 My wild ones – as in Luce and Theo – are constantly in the garden. During last week's half term, whenever it was sunny – and if we were at home – then they were outside.  When friends visited all the kids could be found chasing each other or inventing games to play in the garden.(Actually it's fascinating hearing about the games they come up with even if their ages all vary.) Luce and Theo also insisted on picnic lunches in the garden with their visitors.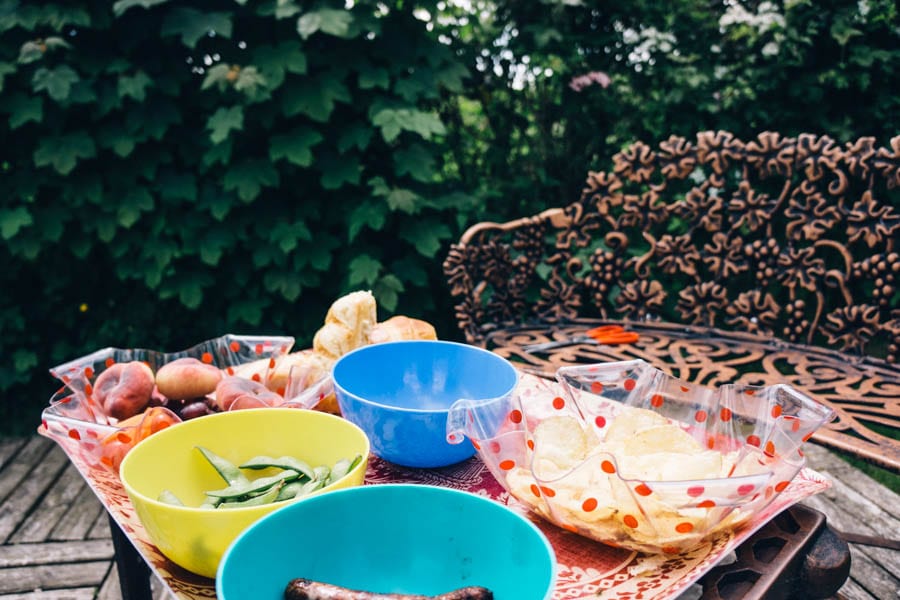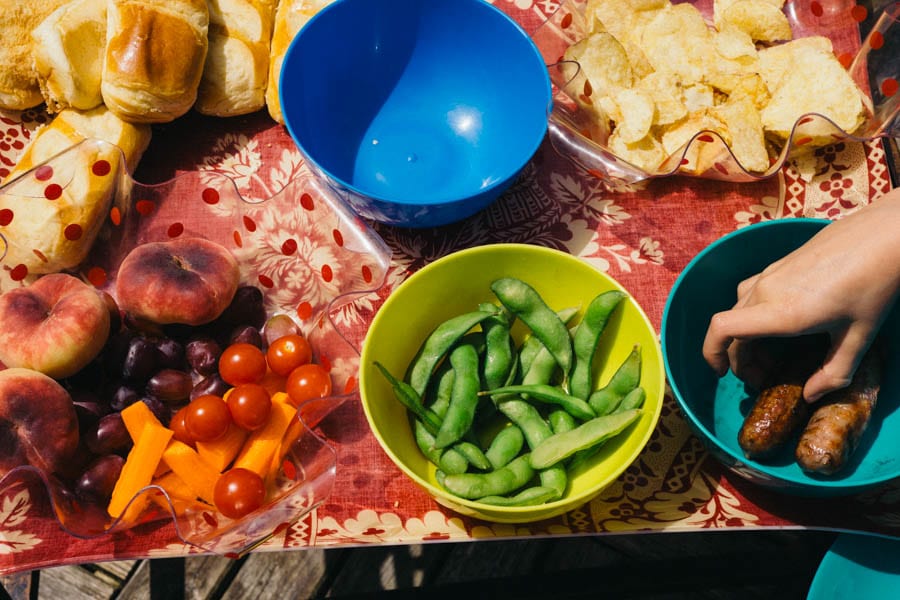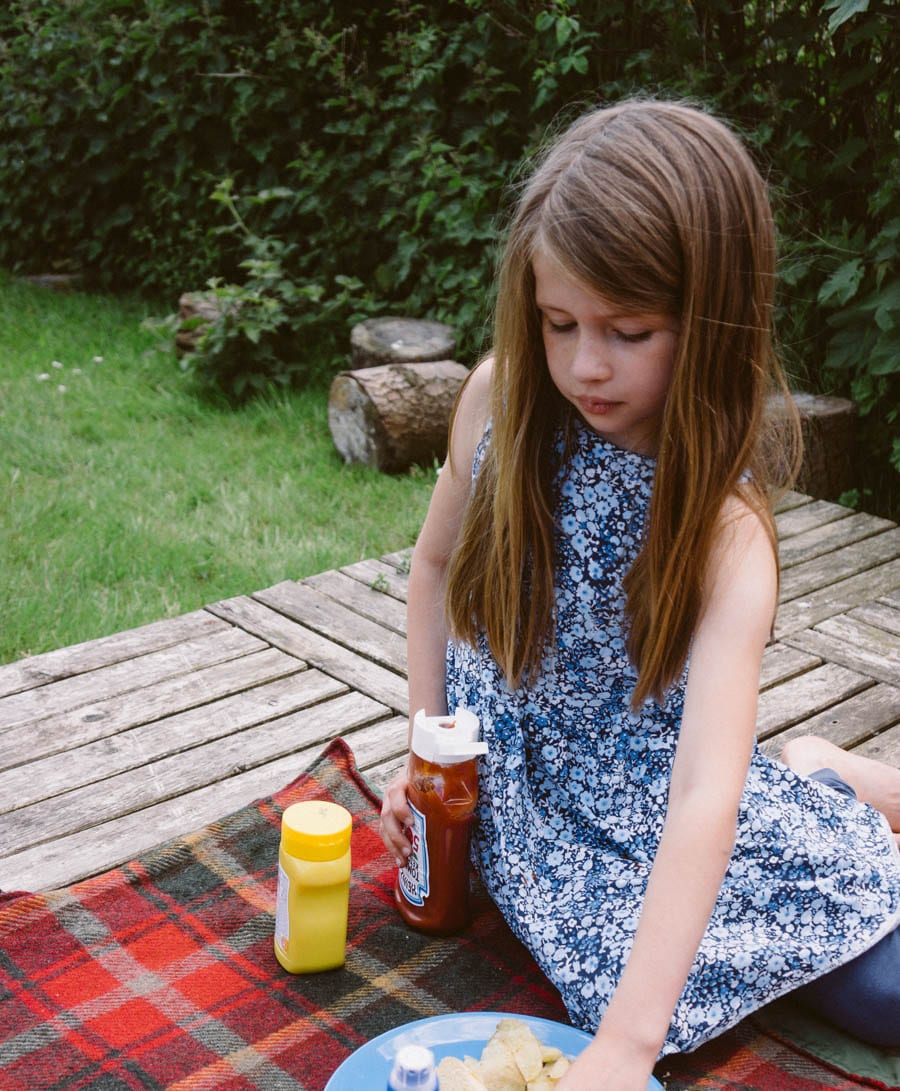 The main part of the garden is on a hill. One side is next to a small wild flower meadow. Behind the statue and fence is where we keep seeing the Roe deer and her fawn.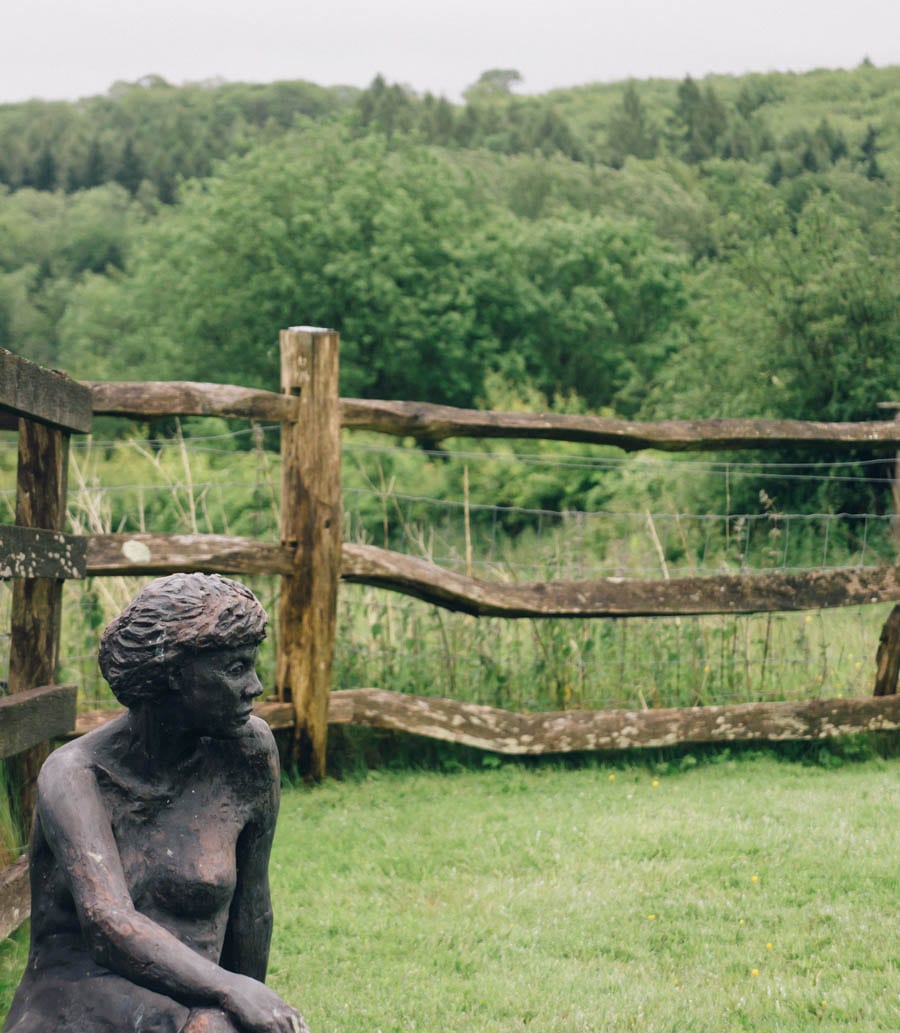 On the other side there is a big flower bed winding alongside the house. We've only been living here for two months, so week by week new flowers seem to make their seasonal appearance.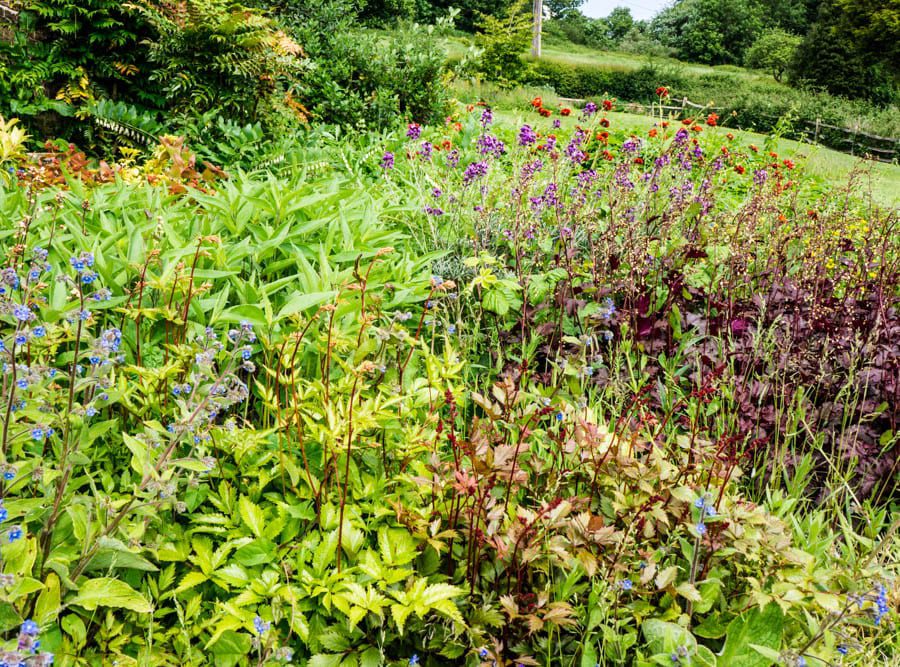 Near the top left hand corner in this flowerbed you can see our Solomon's seal plants with their rows of white bell shaped flowers.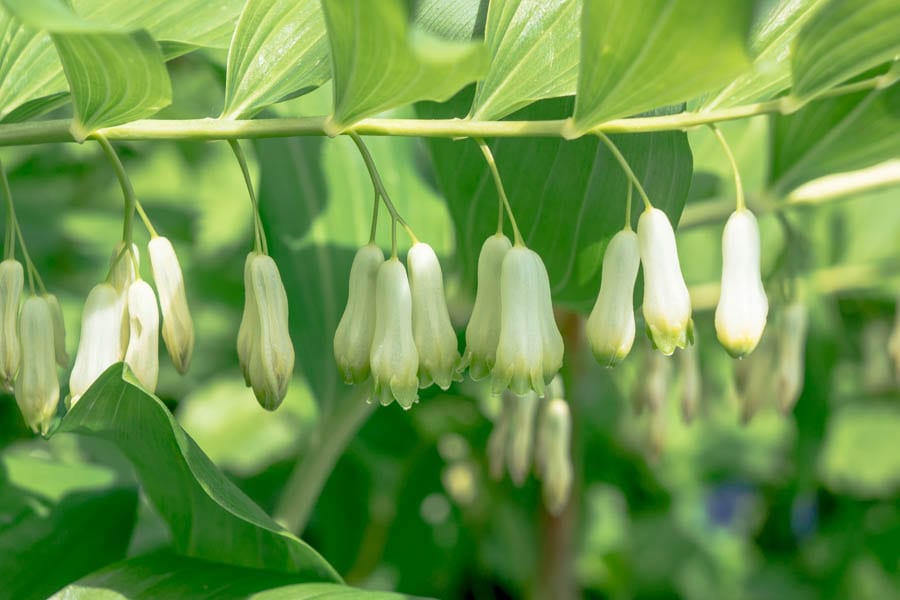 This flower bed is also rather popular with mini wild ones such as bees and butterflies.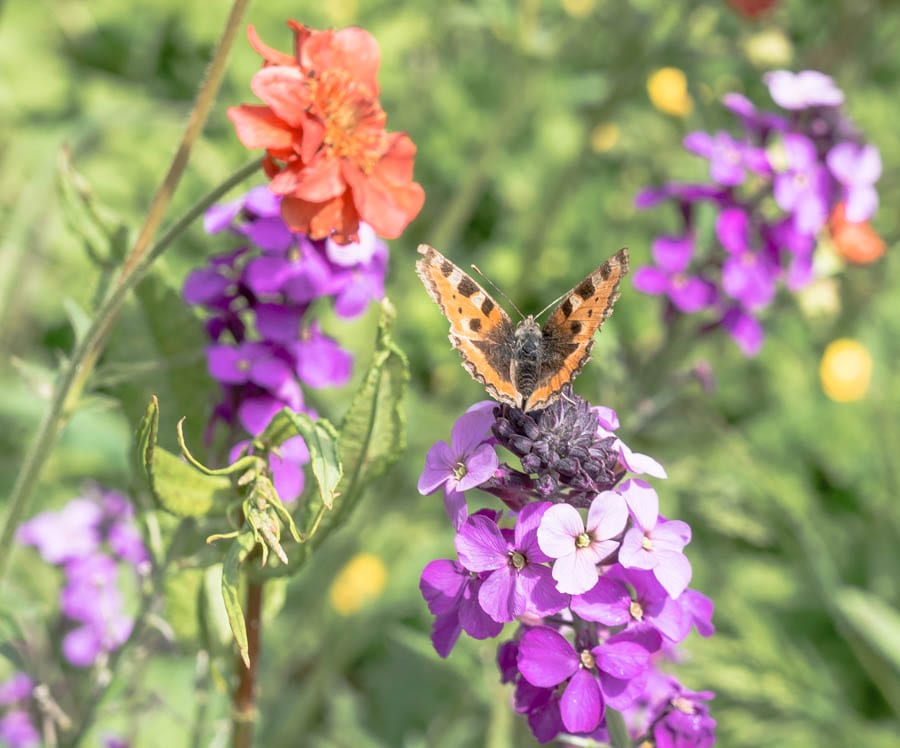 Small tortoiseshell butterfly amid Bowle's mauve and zinnia.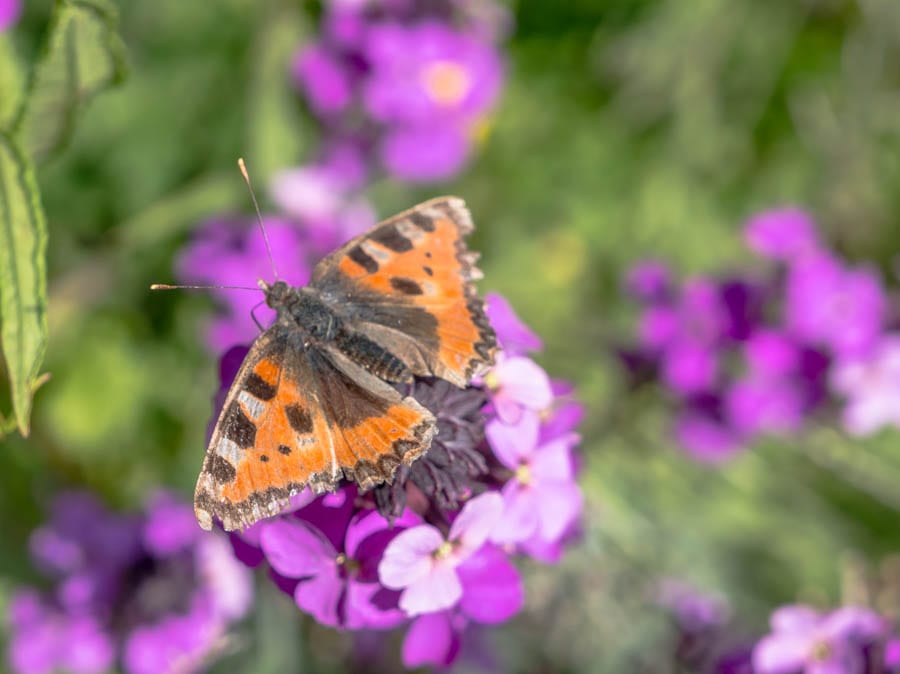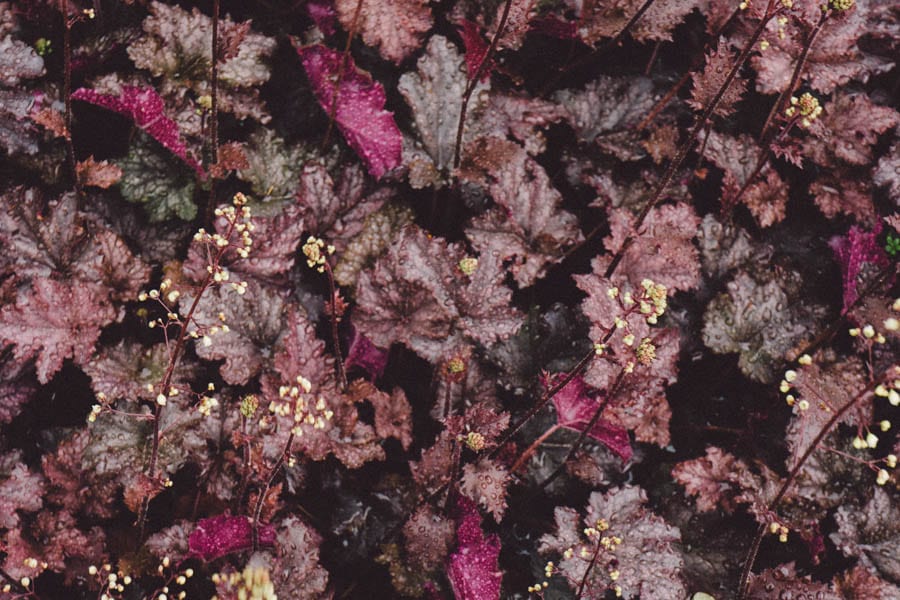 Heuchera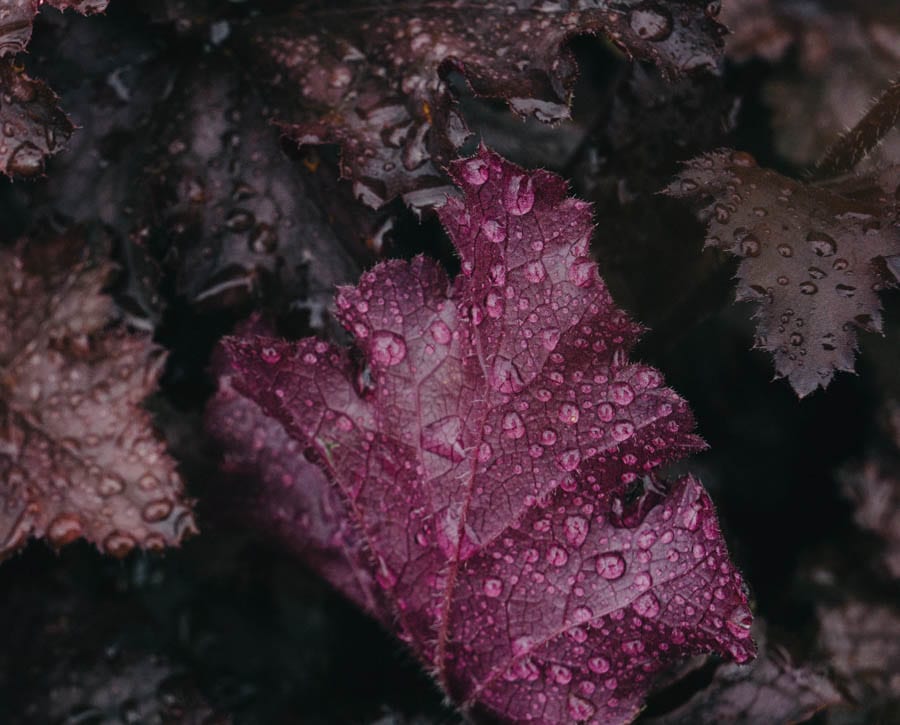 Daisies, buttercups and other small wild flowers keep popping up all over the grass lawn.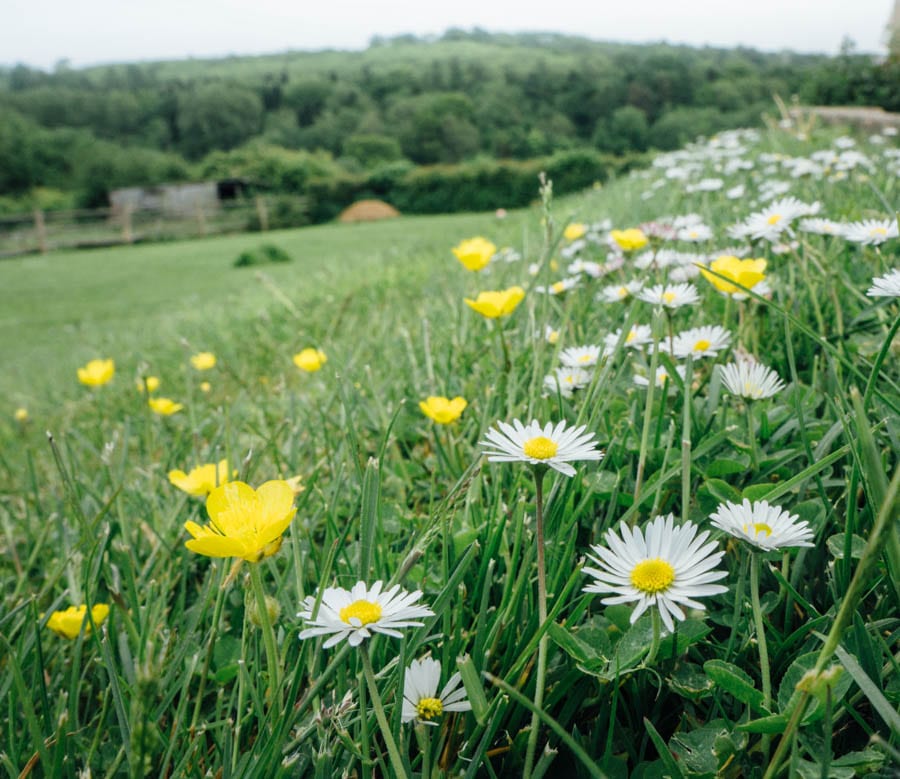 They're frequently trampled and flattened by Luce and Theo who like to run up the hill and roll down all day long.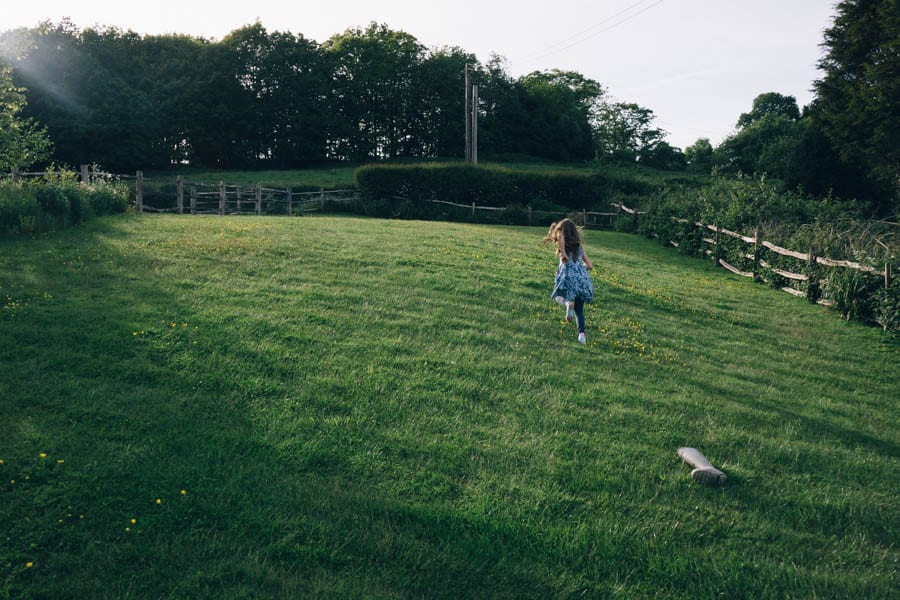 Once in while they rest.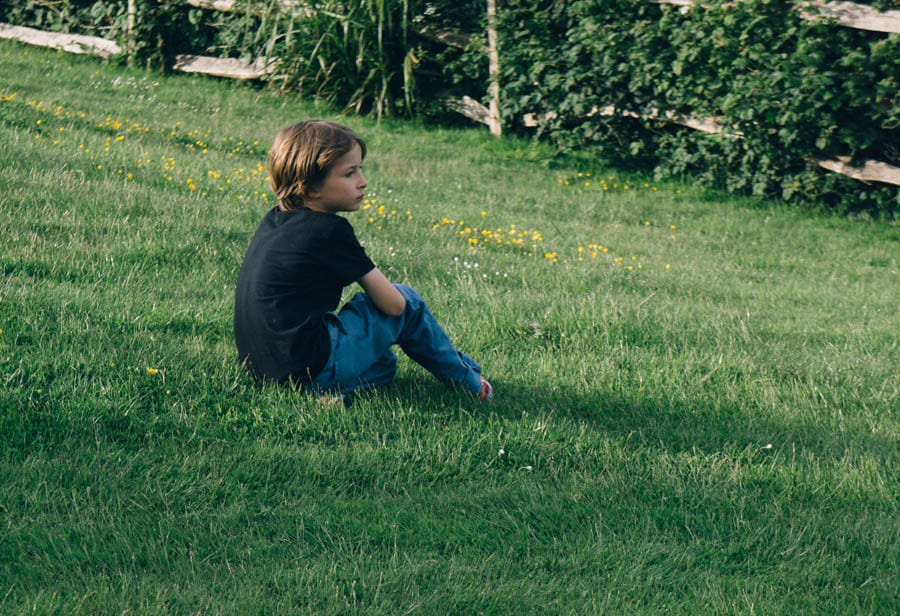 We have another large flowerbed at the top of the hill with all sorts of flowers, including right now a variety of geraniums.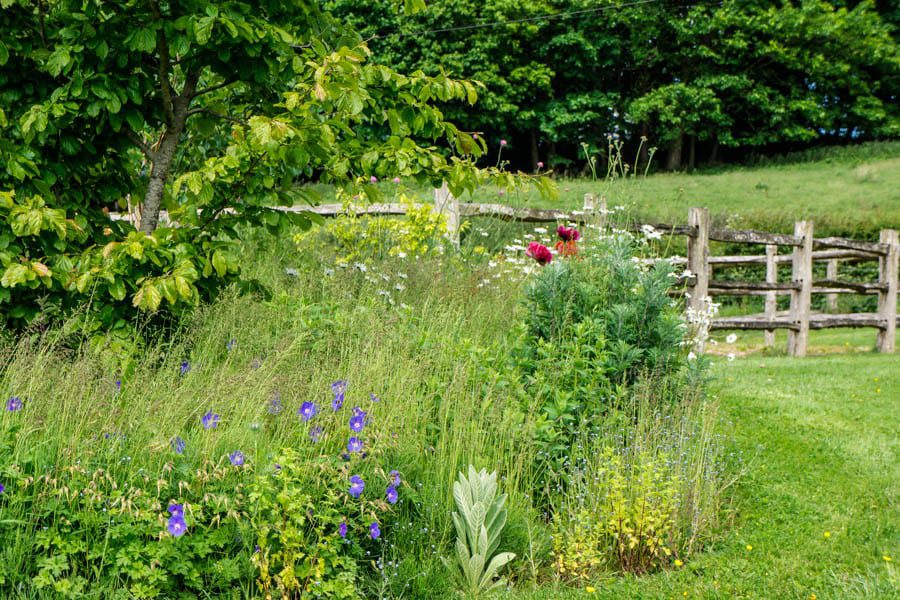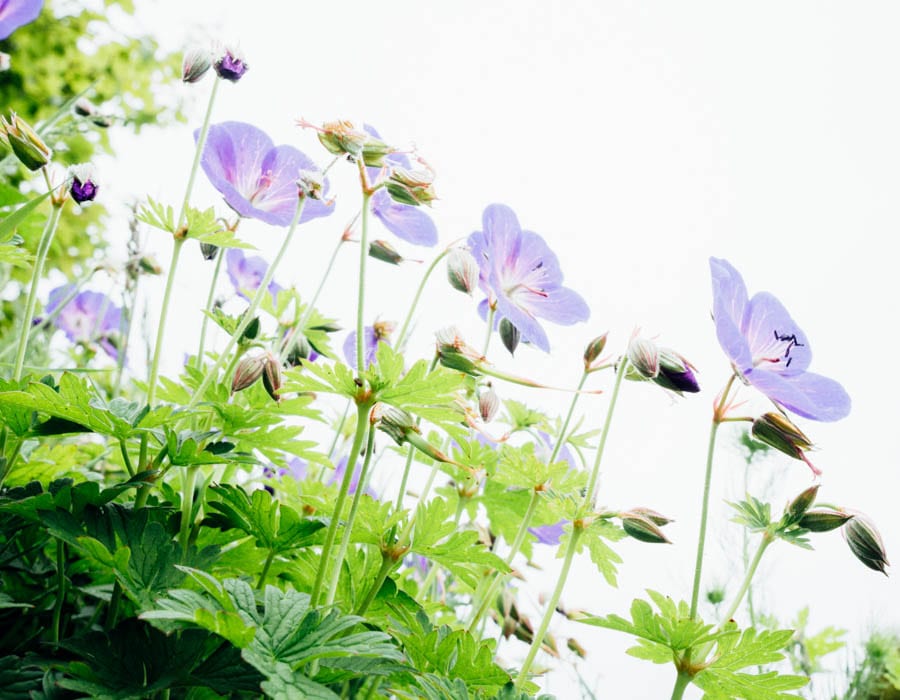 Geranium Rozanne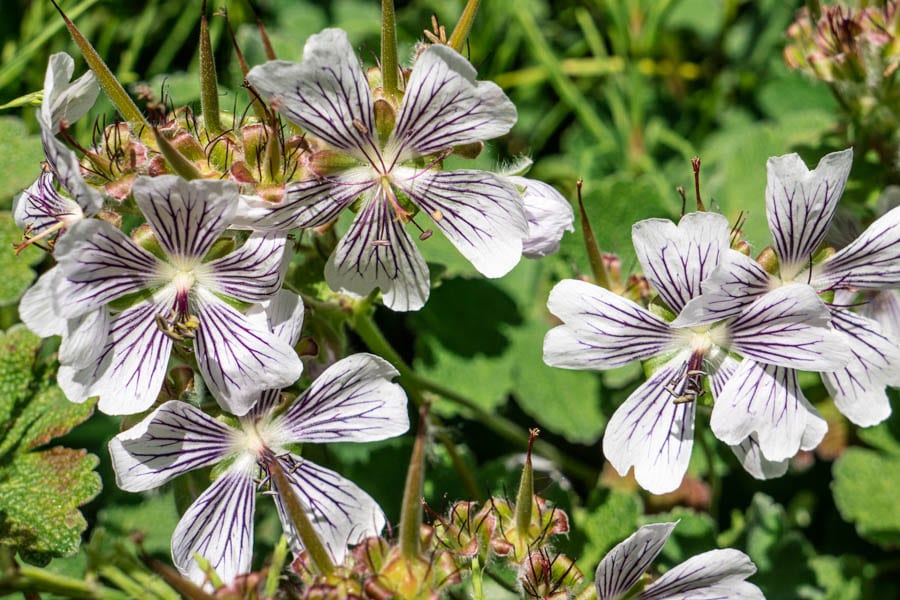 During half term they were only furry large pods, but after the rainfall this week, huge red and pink Oriental poppies began opening up.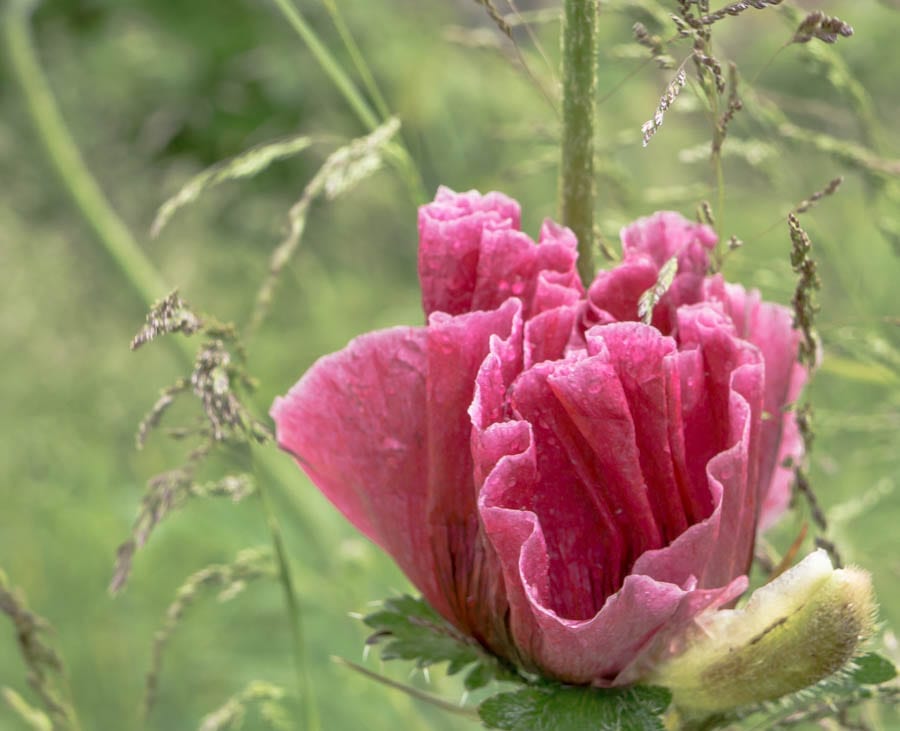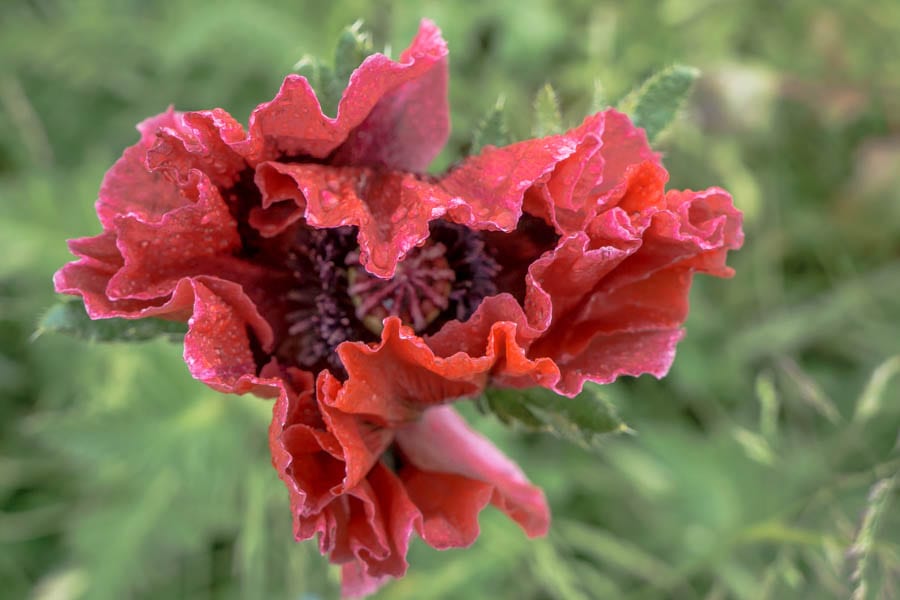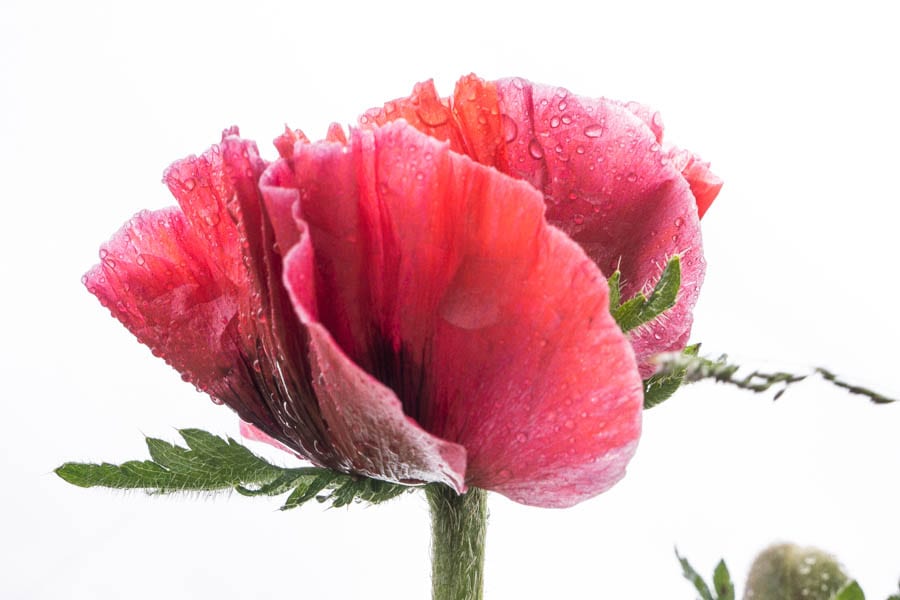 I'm always tripping over sticks when I enter or leave the house. Luce and Theo inevitably bring a new huge wooden 'staff' back after every walk which then needs to be kept right by our door.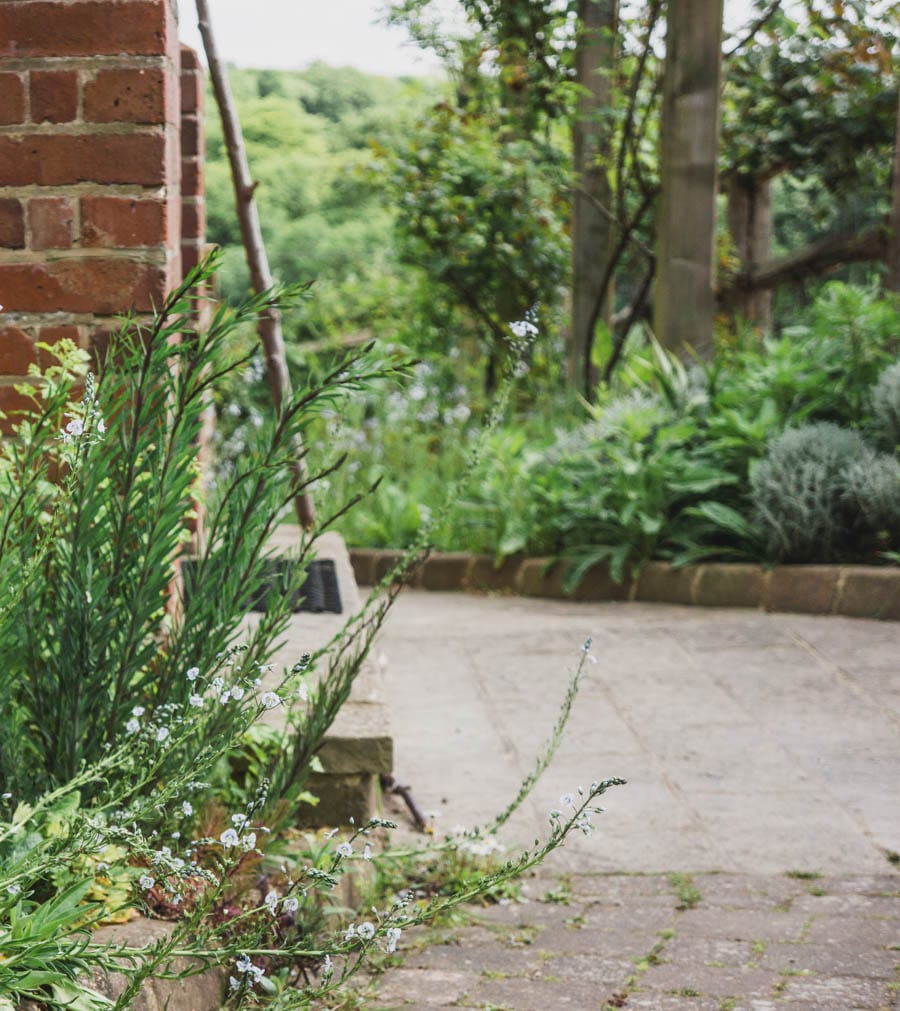 Our entrance way is always filled with wellies and outdoor shoes.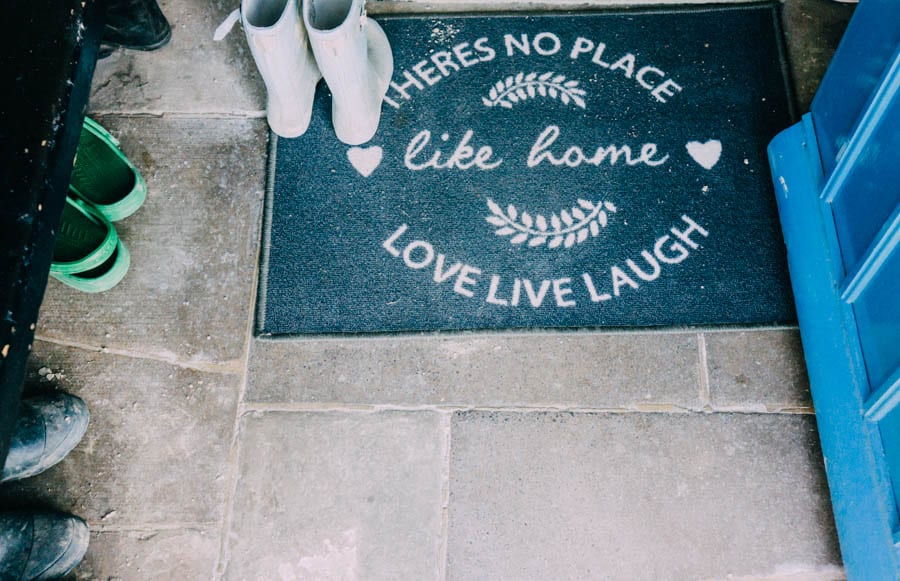 As you can see, I'm slowly discovering what our garden offers. I do so like that it has areas both where beautiful flowers can bloom but also kids can go wild and play.  I want our family home's garden to be an outside space they can have fun in or even just sit on a picnic blanket and read. I had the same attitude when they were toddlers and we lived in London. I'd love to hear about your gardens and how they are special for your kids.