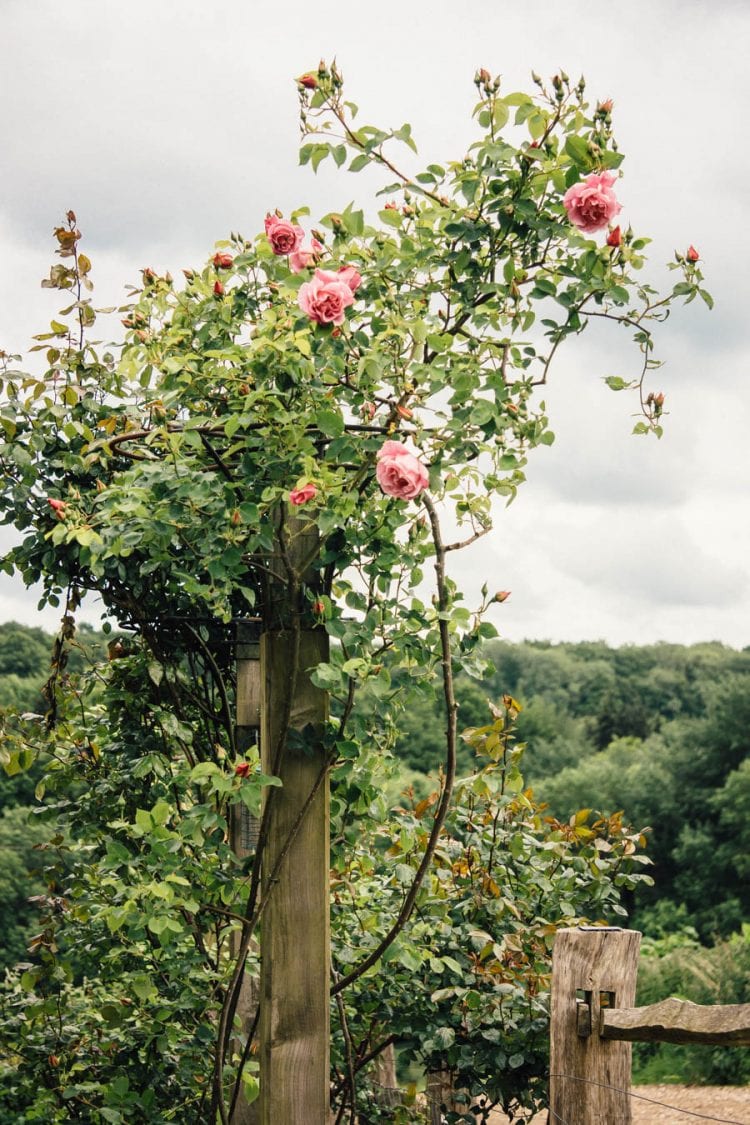 A week ago there were only buds on my climbing roses entwined up a row of pillars. Then, as if in a celebration of the beginning of June, blooming roses covered the first wooden pillar. Glorious large pink roses. Most of my strawberry plants are still flowering or just beginning to form fruit, but I found some already ripened in one of my hanging baskets.
When I picked my first strawberries I knew I had to make something special to mark the start of summer. Luce and Theo, my twins, love ice cream with meringues so I decided to make home-made meringue nests filled with strawberry ice cream and a topping of vanilla cream.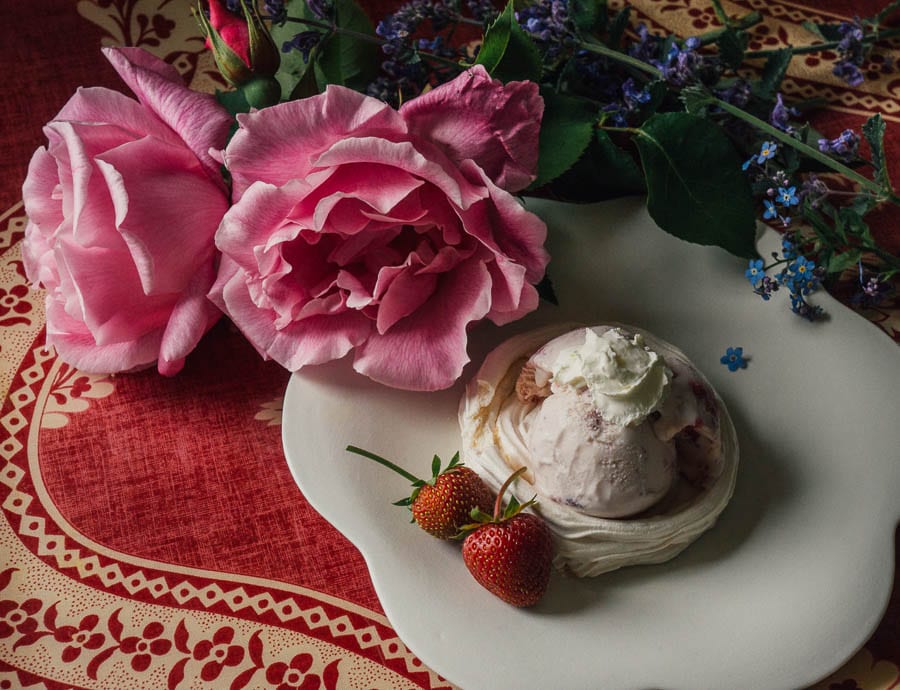 I've included the recipe below.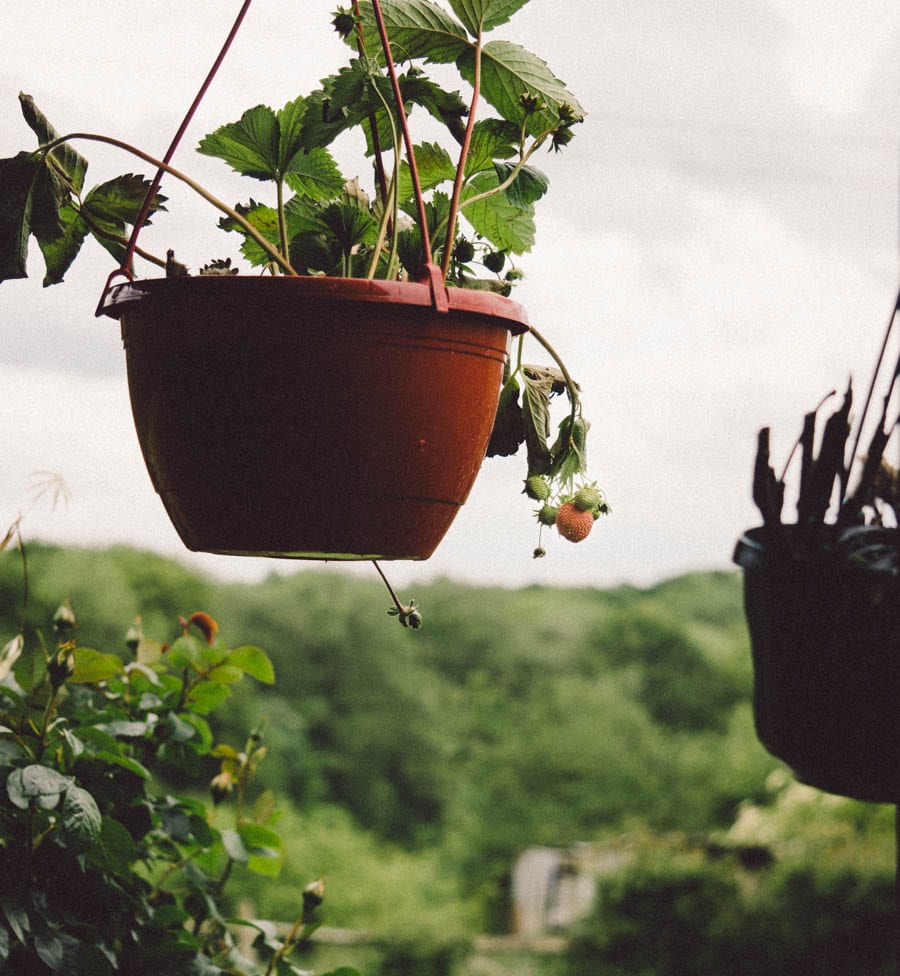 And, yes, I did say the start of summer. That is, summer according to the meteorological season which runs from the first of June until the end of August. The year's four seasons are neatly divided into three months each. The astronomical calendar summer doesn't begin until the Summer solstice.
"The meteorological seasons consists of splitting the seasons into four periods made up of three months each. These seasons are split to coincide with our Gregorian calendar making it easier for meteorological observing and forecasting to compare seasonal and monthly statistics." (UK Met Office)
"The astronomical calendar determines the seasons due to the 23.5 degree tilt of the Earth's rotational axis in relation to its orbit around the sun. Both equinoxes and solstices are related to the Earth's orbit around the sun." (Met Office)
Well, it just gives me an excuse to celebrate twice this month the start of summer.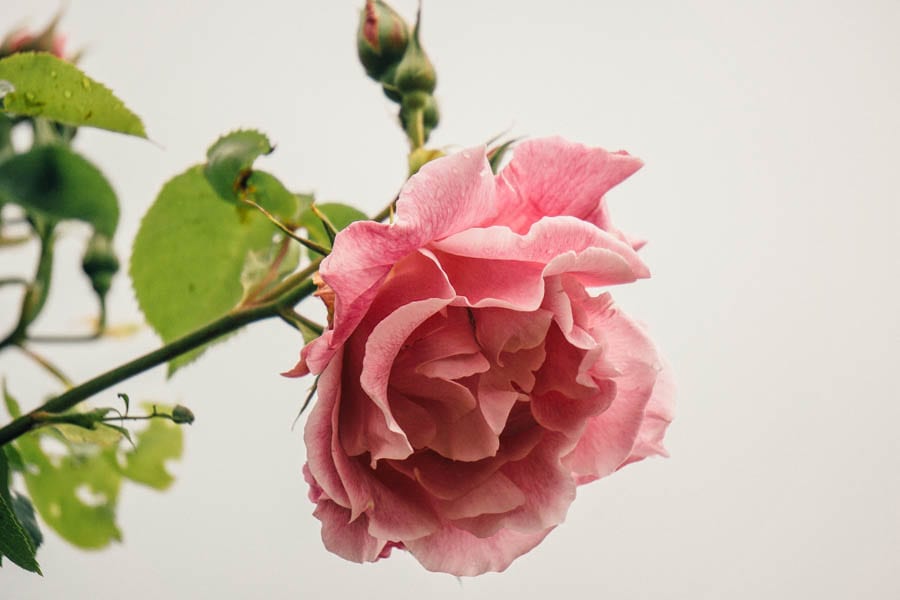 I cut my first roses on the first of June. I also made homemade meringues.
MERINGUE NESTS RECIPE
To make them into nests I chose a middle size star nozzle for the piping bag. After marking parchment paper with circles, then turning it over, I followed the outlines by piping spirals. I then built up the sides higher to make nests.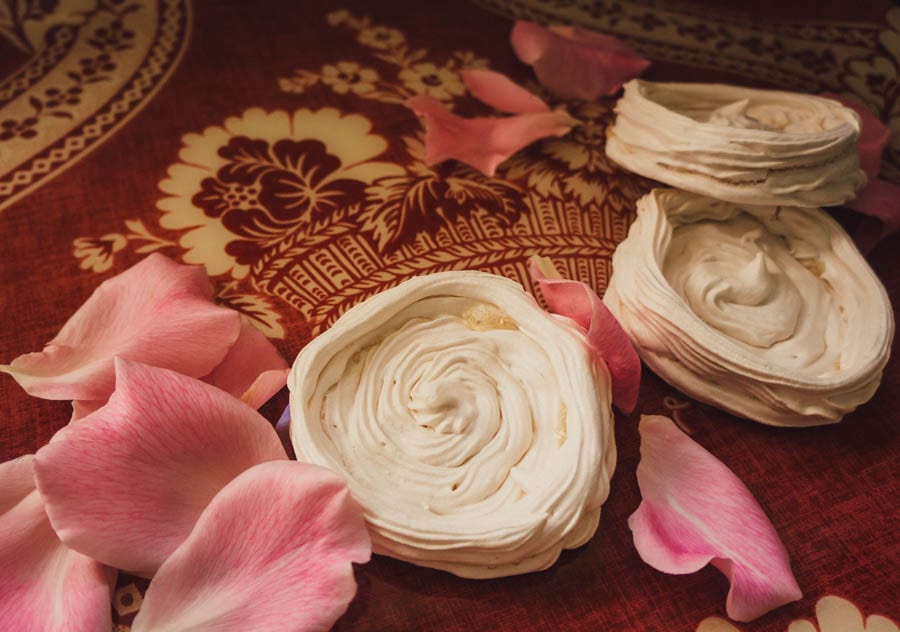 ingredients
4 egg whites
250 g caster sugar (superfine sugar)
strawberry ice cream
284 ml double cream (10 fl oz whipping cream)
1/2 teaspoon vanilla extract
strawberries
DIRECTIONS
Draw circles on a piece of non-stick baking parchment paper cut to the size of your baking tray. Circles can be from 8 to 10 cms (or approx 4 in). Turn paper over. Preheat oven at 140 C (Fan 120 C/ gas mark 1 / 275 F)
Use a super clean, large bowl to whip your egg whites. (Any grease, oil or water in the bowl will prevent the whites from whipping). Add egg whites and whisk with an electric mixer at medium speed until they form firm peaks.
Turn electric mixer onto maximum speed and add caster sugar one spoon at a time. Keep whisking until mixture is glossy and thick.
Spoon the meringue mixture into a piping bag with a medium star nozzle. Spiral and fill the circle outlines on the baking parchment paper to form the bottom of the meringue. Add extra layers around the edge to turn the meringue into a nest shape. Bake in oven until the outside of the meringues are crisp and can just be lifted off the baking parchment paper. Best when insides are still a bit chewy. Monitor as cooking time can be from 45 minutes to an hour. Leave to cool.
Whisk the cream and vanilla until it forms soft peaks – but don't over whip.
After meringues have cooled, fill each meringue nest with two scoops of strawberry ice cream and top with vanilla cream. Add fresh strawberries on top or the side of plate.
The mixture will make approximately 12 meringue nests. Any spare meringue nests can be stored for a few days or longer in an airtight container.
A couple scoops of strawberry ice cream into the meringue nests, topped with fresh vanilla cream, and they were ready to be served.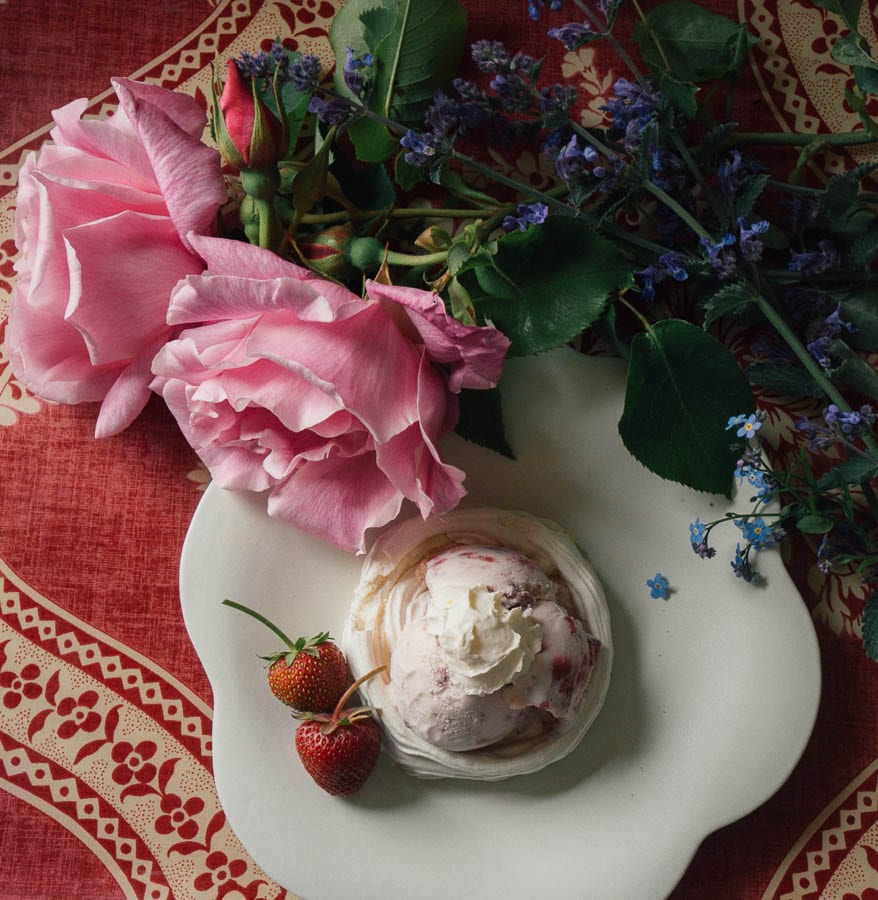 When we have a bigger crop of strawberries I'll also make some Eton Mess. Or perhaps a strawberry tart. I'm also planning to make lots of vanilla ice cream as meringues are a perfect way to use up the egg whites.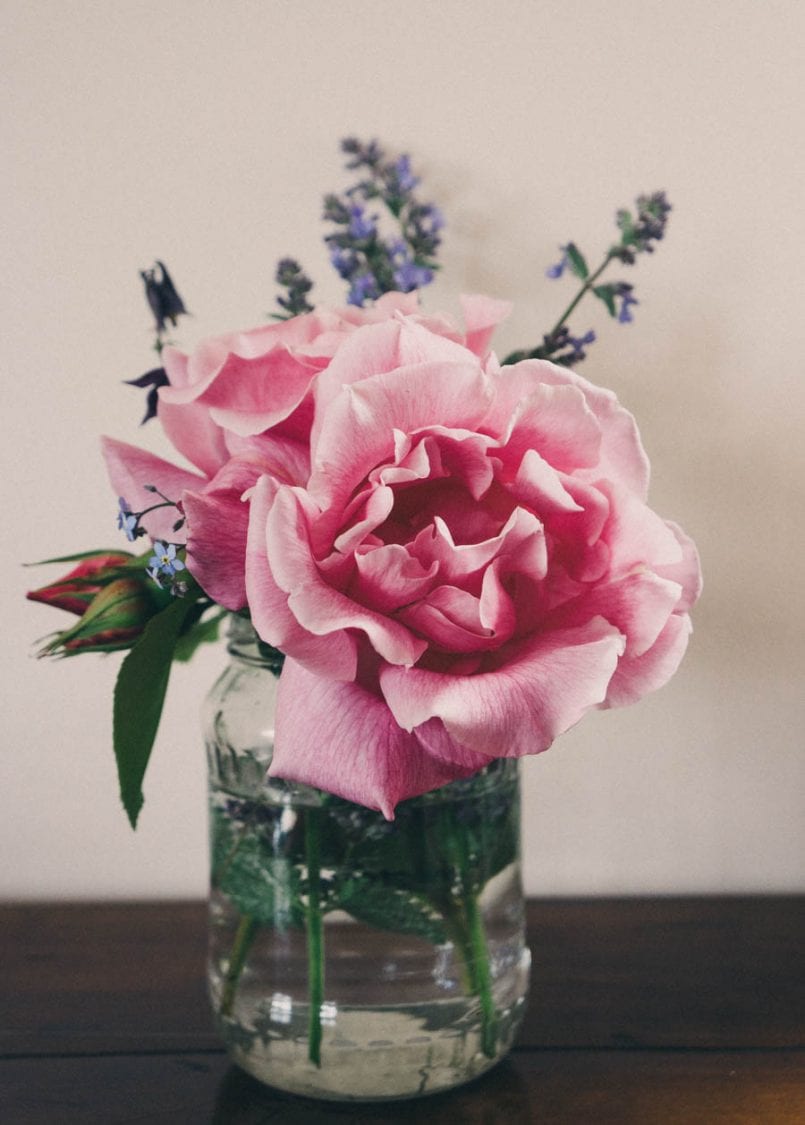 Our meringue nests with strawberry ice cream were also a celebration of our garden. We only moved here in the spring so I'm continually surprised by the new flowers and plants growing in it. Hopefully we'll keep the wildlife around our garden away from the strawberries. In the meanwhile I can fill vases with freshly cut flowers and cook up recipes with ingredients from our garden so we can enjoy its splendour and bounty indoors and outdoors.
I think it will probably also be time again for my strawberry and rose cake.