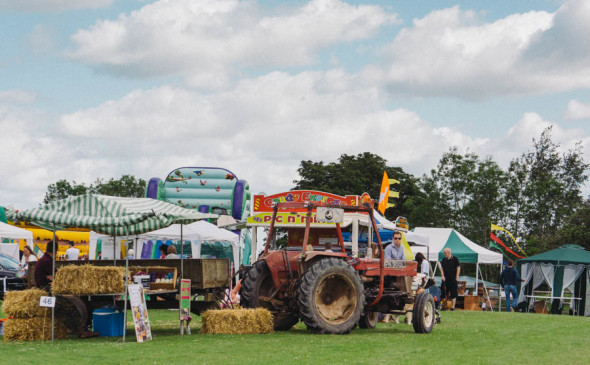 I had my first real taste of English country life at a local village fair this past weekend. Often I'd seen in films and TV shows and read in books how they can be a special event in the countryside but it was my first experience of wandering around one while bumping into friends and recognising so many of the merchants and visitors from the surrounding areas. Unlike the fictional ones, there were no murders, no scandals or hoopla at this one – just a great time.
Fairs have been taking place in English towns and villages since medieval times, often coinciding with religious festivals. Back then a royal charter was needed to hold a fair – of course, at a price. Now traders and game stalls will pay a fee for their patch. Quirky traditions still flourish in village greens and grounds at these fairs including games such as coconut shy, 'Aunt Sally,' welly wanging or tug of war.  These fairs, which sometimes are also called fetes, festivals, funfair or such like, are simply a great family day out.
At a quintessentially English village fair you can expect a mixture of business and merry-making with food stalls, local traders, rural crafts, some sort of animal show or display, amusements, music, raffles, competitions, quirky traditional games and somewhere to relax with a cup of tea and a delicious cake. We had all of these at the West Hoathly village fair in Sussex this past weekend.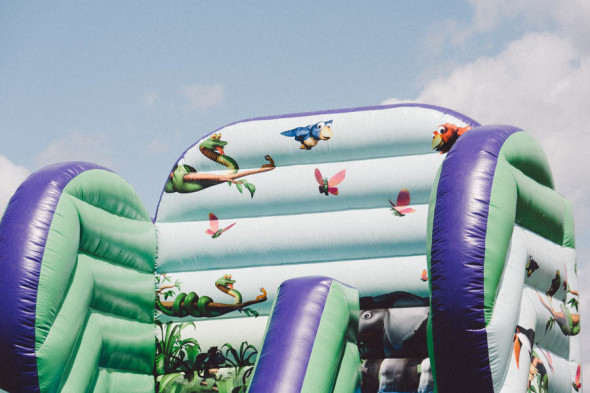 Bouncy castle.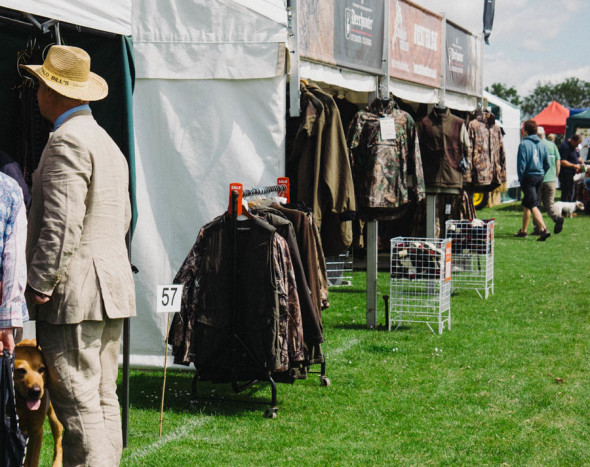 Country clothing stalls.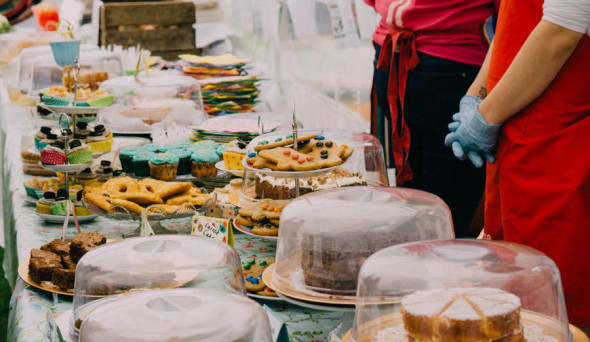 Cakes and treats in the tea tent
Pets are also very welcome at most village fairs especially as they often have pet and dog shows. I almost expected someone to bring along a horse as a pet after reading one of the stories in James Herriot's Treasury for Children.  The fun dog show here included categories such as the most handsome dog, the waggiest tail and the child handling class.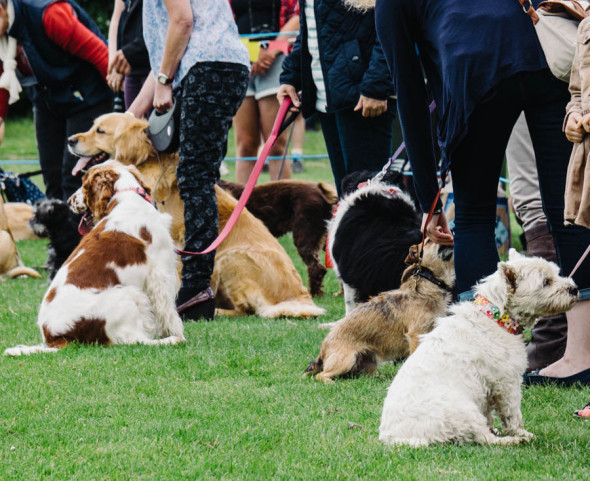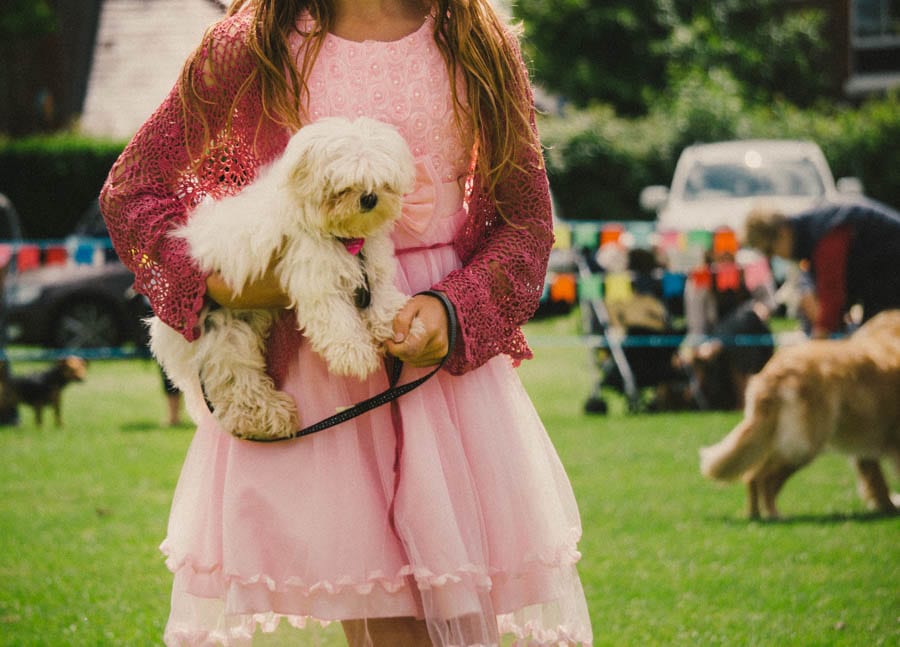 In case you're wondering, welly wanging is a competition to see who can throw a Wellington boot – a rain boot – the furthest. It's actually a tradition that originated in a village in West Yorkshire which now holds the Welly Wanging World Championships at their annual gala – that is, fair. Wang is a Yorkshire word for throw! My son was rather annoyed with me as I hadn't signed him up in time to join his age group throwing wellies.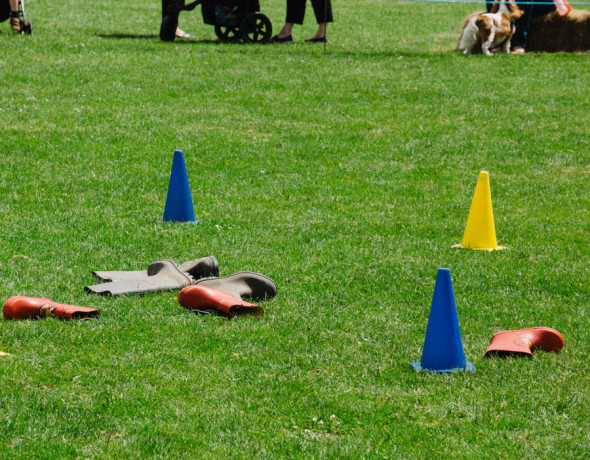 The funniest event for me was the terrier racing organised by the Young Farmer's group. Everyone with a little dog, not just a terrier, could enter them in the race to chase a fur toy pulled along by a string. As a result there were owners jumping up and down along the sides encouraging their pets to run faster, dogs veering off course, dogs stopping for a sniff and one terrier who was super keen to be the fastest and the best. But big dogs couldn't join in the chaos as they would have never fit into the starting boxes!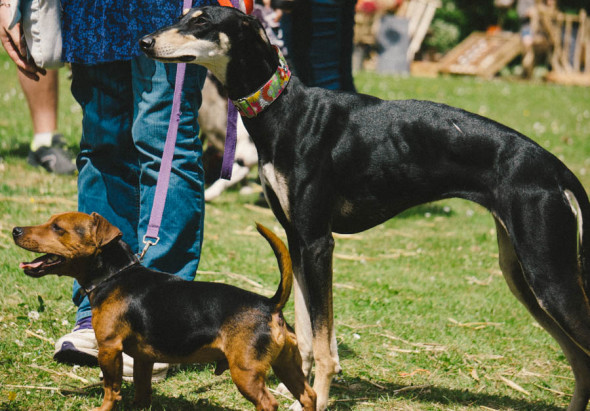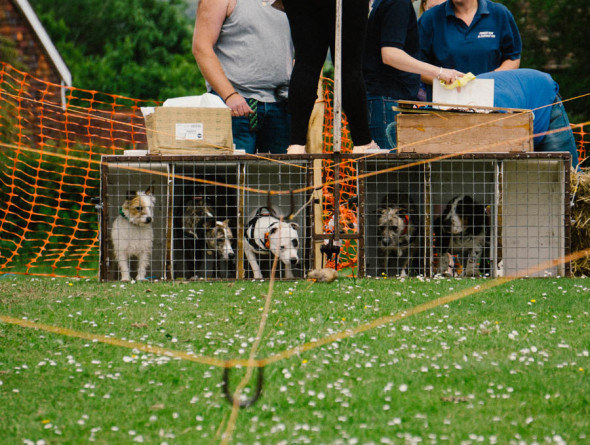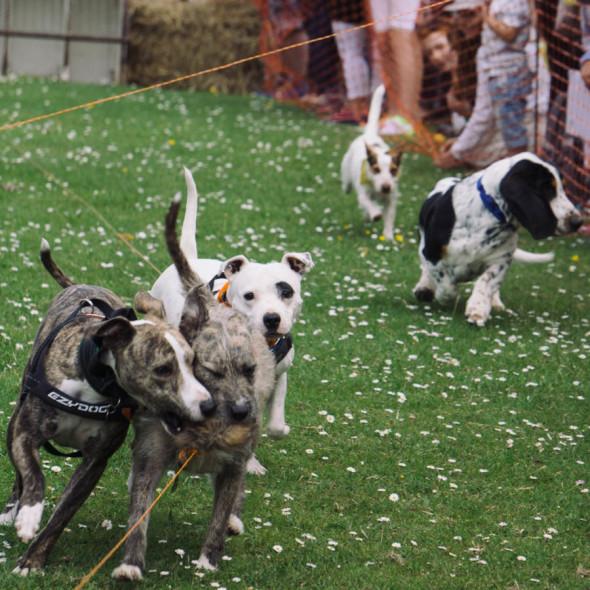 Here are some more scenes to give you the flavour of a local English country fair: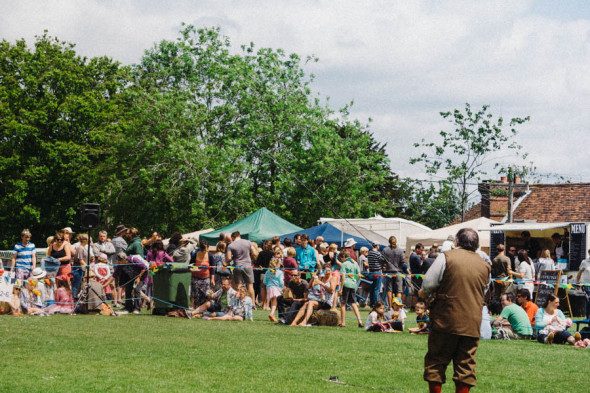 Fly fishing demonstration.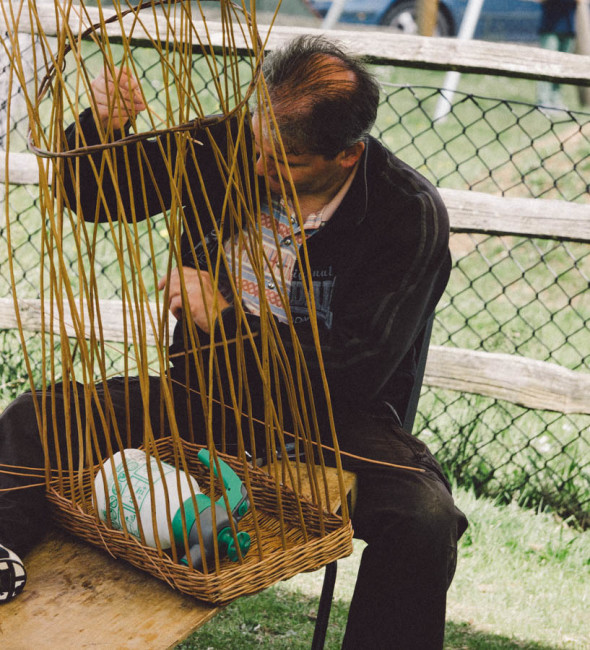 Basket weaving at basket stall.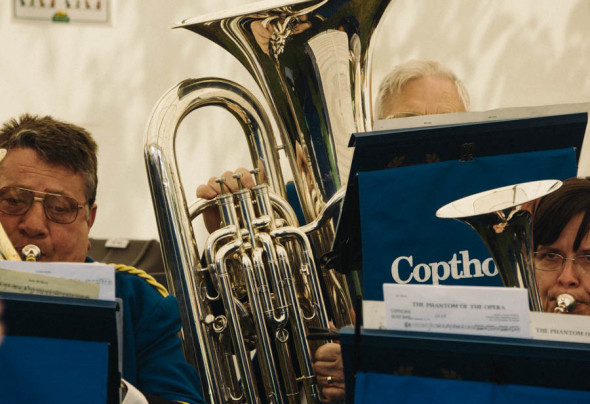 Brass band.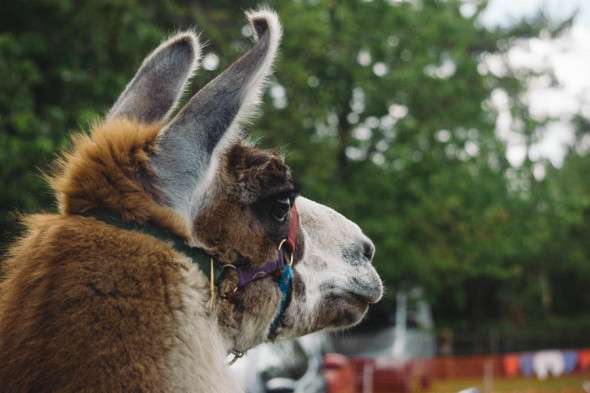 Llama from The Llama Park watching visitors at fete.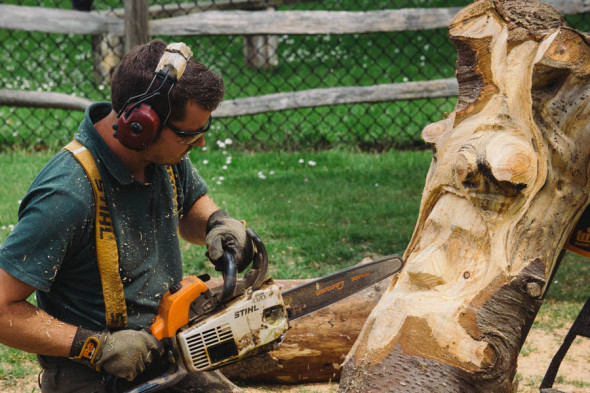 Chainsaw sculptor.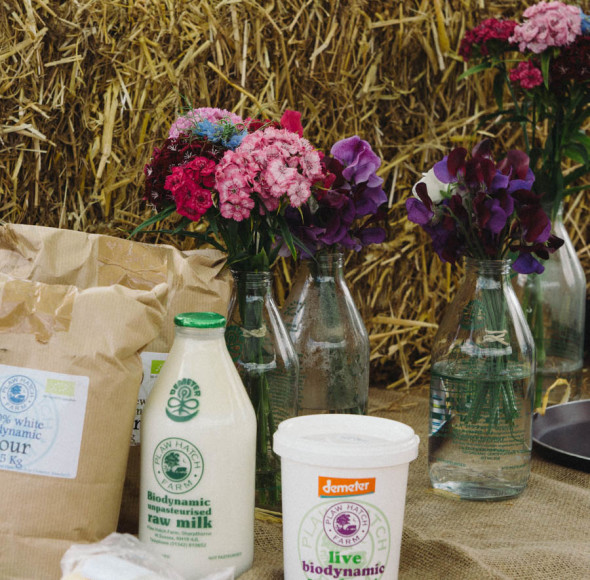 Raw milk and other biodynamic products from my favourite Plawhatch Farm shop which I've written before on how their cows see daylight and they plant and sow by the moon.
My kids had the best time all day. They indulged in candy floss and cake, went on miniature train rides, and even stroked a ferret. Luce had her face painted as a big cat. But what really grabbed them was the chance to make little clay sculptures at the stall run by the Hoathly Hill Sculpture Studio. Despite a whole day running around the fair, Theo spent another hour or more putting the finishing touches on his sculpture when we finally returned home.
If you're an expat or have moved from the city to the countryside, village fairs are a great way to get to know and support your local community. They're also usually keen on any volunteers as they take lots of organising.
There are also lots of seasonal crafts fairs and events all over the countryside. I recently had a wonderful weekend participating in the 'Spring Fayre' at Forest Garden Shovelstrode where both my daughter and myself made some new friends.
A village fete is the perfect excuse for a wonderful family day out, to mingle with your country community and discover local products and crafts, while raising money for local charities. I'd love to hear any quirky traditions and contests at local fairs you've visited- such as a 'gurning' competition (making distorted faces through a horse-collar) perhaps?