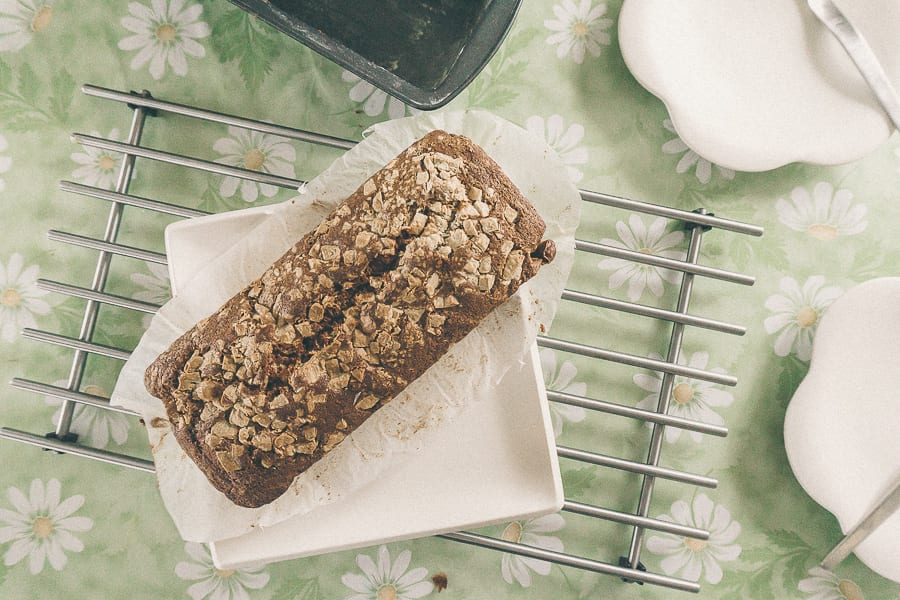 My mother is American so I grew up with banana bread. Likewise I've been baking banana bread for my twins since they were little. I'm not sure why it's sometimes called banana loaf here in the UK.  Neither do I know why it's always described as a bread rather than a cake. But I do know banana bread or loaf seems to have become ever so popular everywhere.
I often make it plain but sometimes as an extra special treat I make banana bread with a white chocolate crust. I don't mix in the chopped up white chocolate but, after I've spooned the mix into a loaf tin, I sprinkle it across the top. This is my son's favourite version. When I served it to my family this week with the white chocolate topping he announced that I should enter my recipe in the world's top cooking competition. Instead I'll just put it here on the blog!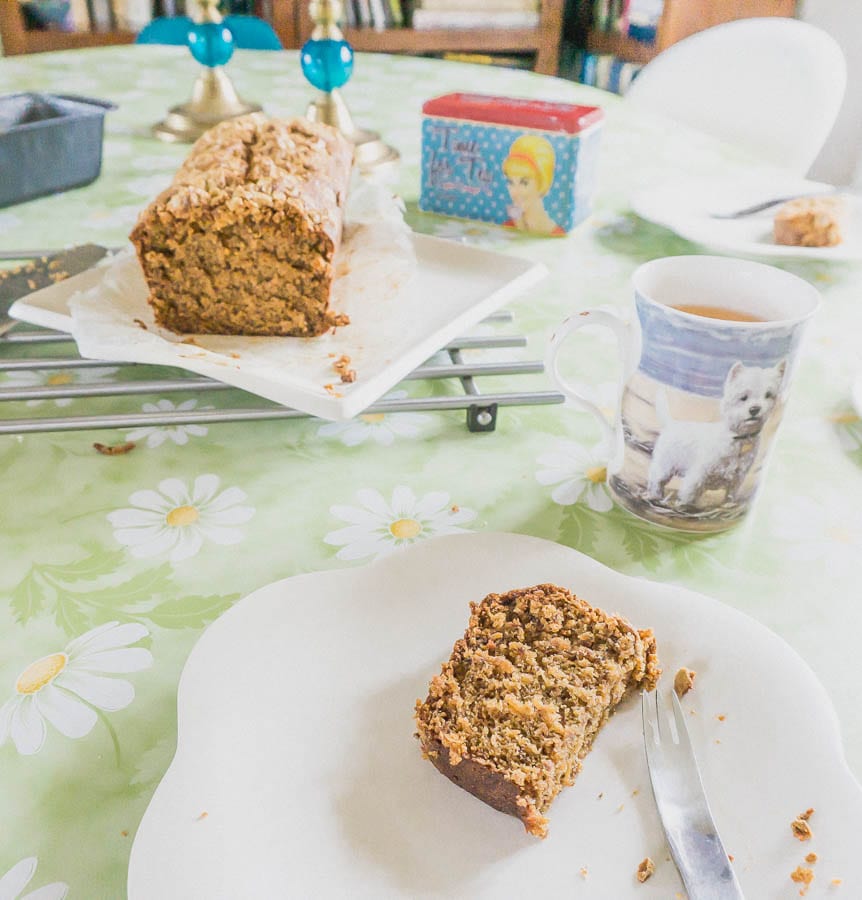 INGREDIENTS
260g light brown sugar
2 eggs
220g bananas (2 medium to large ripe bananas – peeled and mashed)
270g plain flour
1 teaspoon baking powder
1 teaspoon bicarbonate of soda
1 heaped teaspoon ground cinammon
140g unsalted butter (melted)
50g white chocolate (chopped into small pieces) (OPTIONAL)
DIRECTIONS
Preheat oven to 170 C. Grease and line with baking parchment a classic loaf tin – 25 cm long.
Beat sugar and eggs with electric mixer until smooth. Add in mashed bananas and beat gently.
In a separate bowl sift flour, baking powder and bicarbonate of soda together. Mix in cinnamon. Add these dry ingredients to sugar, eggs and banana mixture then beat gently together.
Pour in melted butter and mix all ingredients together.
Pour mix into loaf tin.  (Optional – Sprinkle finely chopped white chocolate pieces over the top.) Bake in preheated oven for 50 minutes to 1 hour until the banana bread is deep golden brown and a skewer inserted in the middle comes out clean. Cool down slightly in the tin before turning out on a rack to cool completely.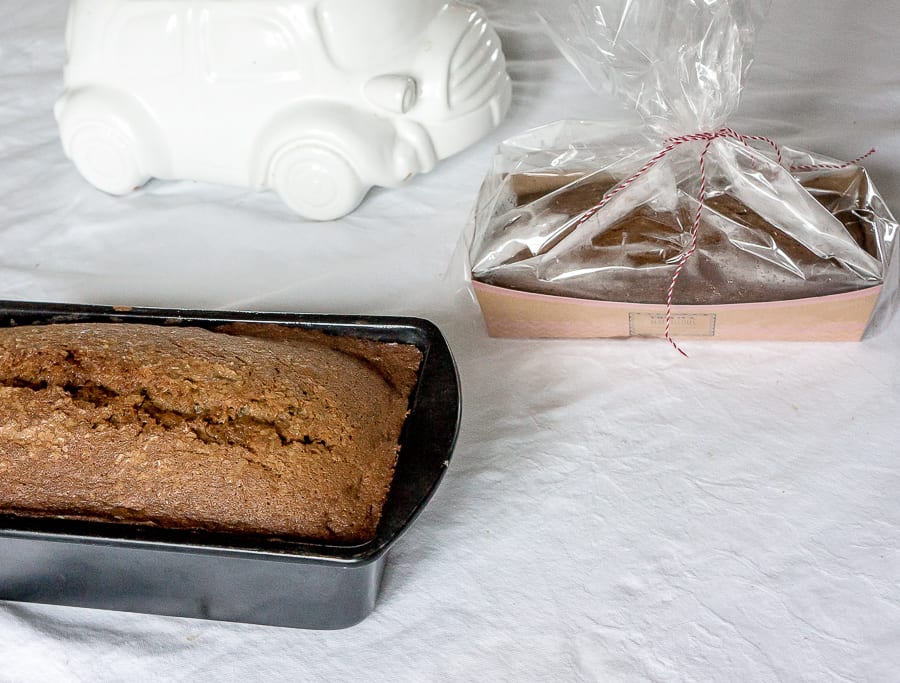 In this recipe I've used my large loaf tin but I've also made mini banana breads in loaf boxes as gifts.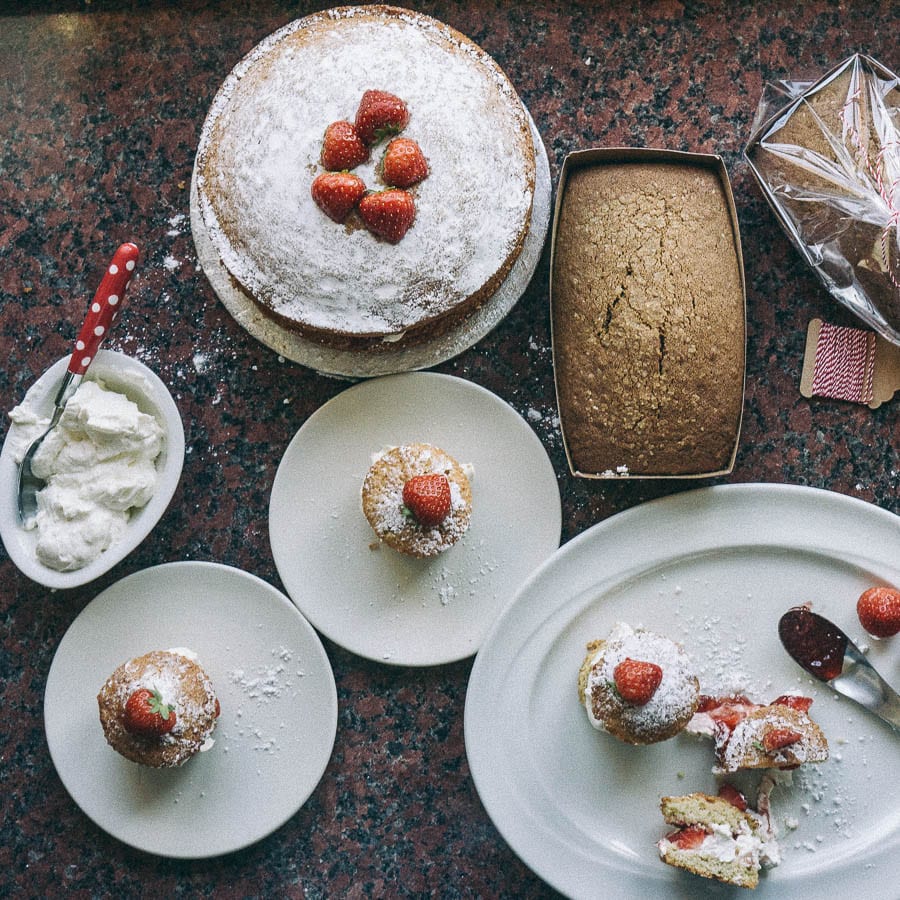 During the winter holidays I put together gift baskets with banana bread, my home made blackberry vodka and chocolate truffles! Another gift is chocolate dipped strawberries. I'm always also getting inspired for holiday gift ideas in this book.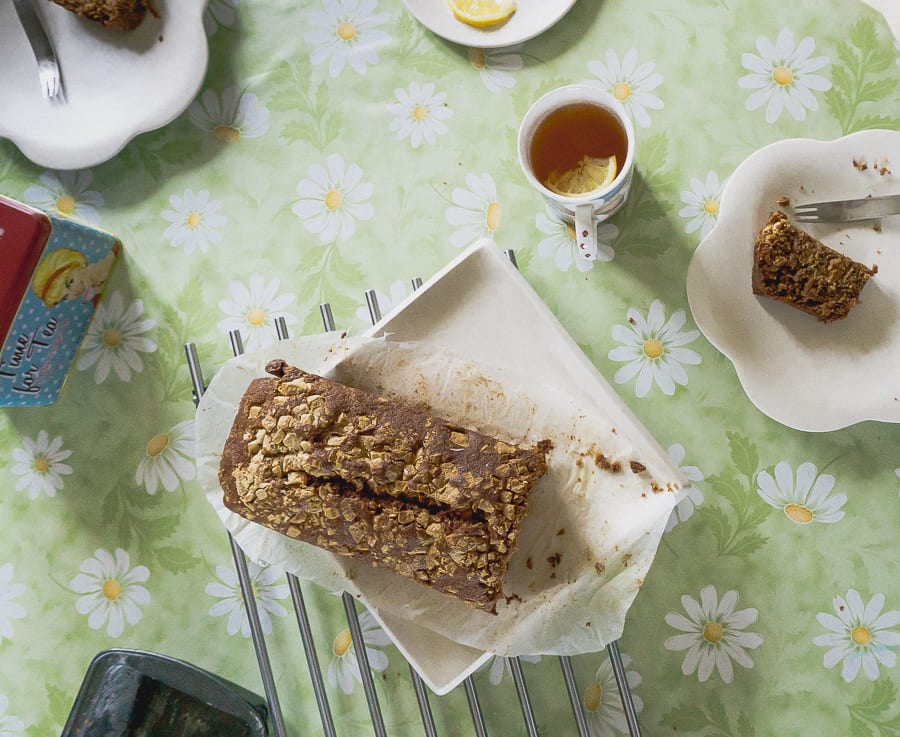 Whether you call it banana bread or banana loaf, I think it's loved by everyone because you can serve it as a snack, tea time treat or even at breakfast.