"I saw old Autumn in the misty morn stand shadowless like silence, listening to silence." Autumn by Thomas Hood
An early Sunday morning in October but our garden and the little valley it sits on top had disappeared. I followed my children outdoors for a walk in the autumn mist.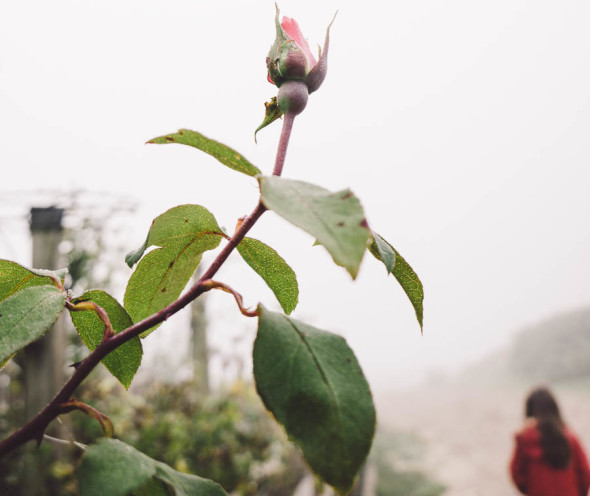 Dew drops clung to spider webs in the grass and on our fence. Theo grabbed his wooden staff he keeps by our front door. Down a path we went towards the woods. Luce stopped to pick me a flower.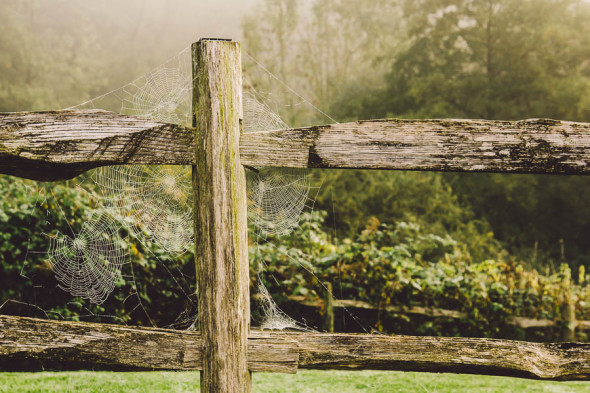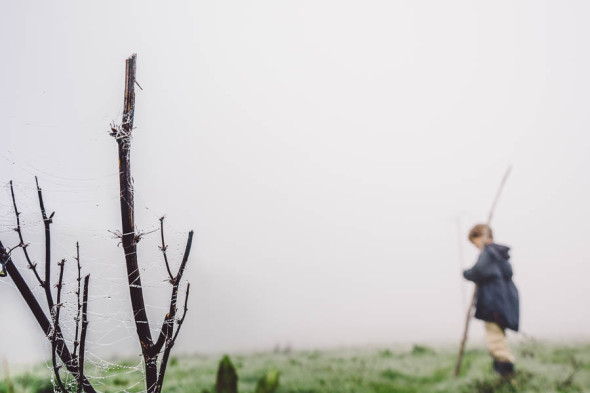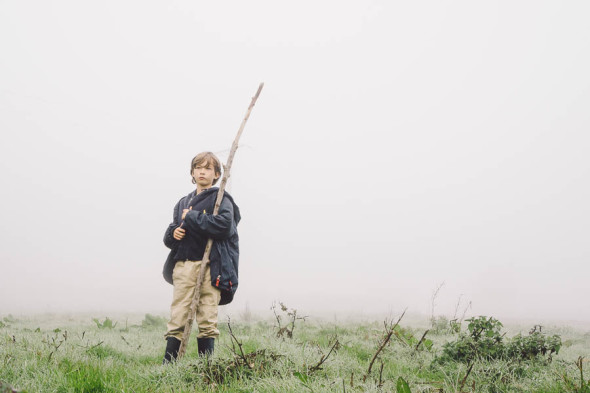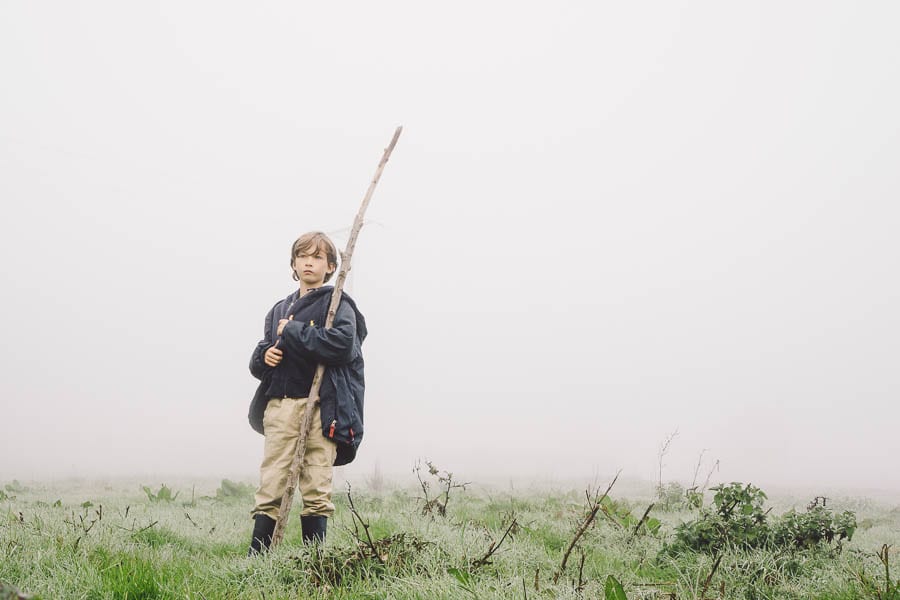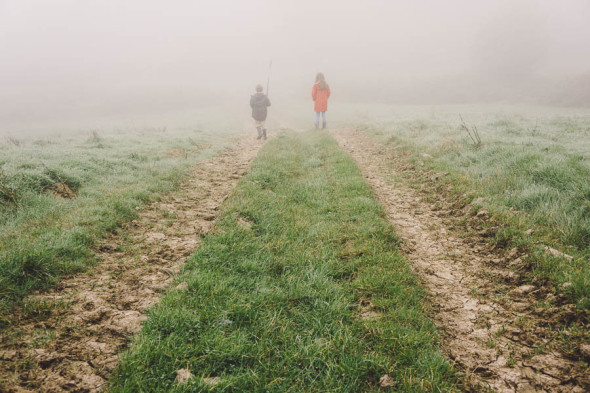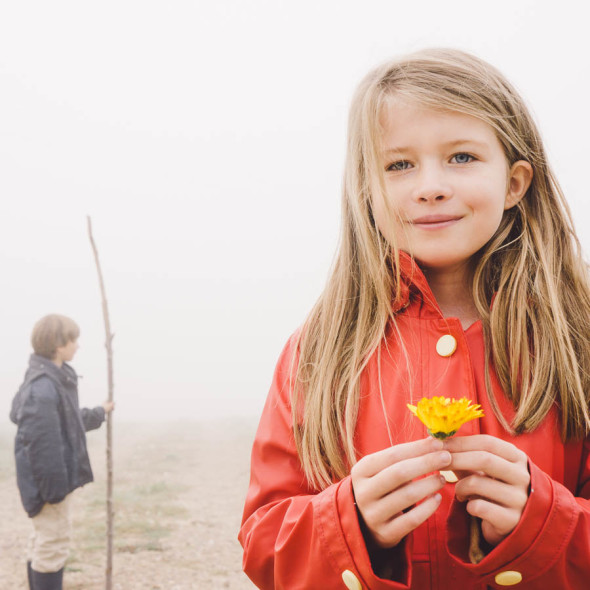 The woods were dark as the trees and fog stopped the sun from joining us on its paths. Only sighing leaves falling from trees broke the silence. That is until Luce and Theo started exploring. They found a tree trunk to balance on and a broken bird's egg. A short rest by the den they built in the woods before we returned to the paths in the mist.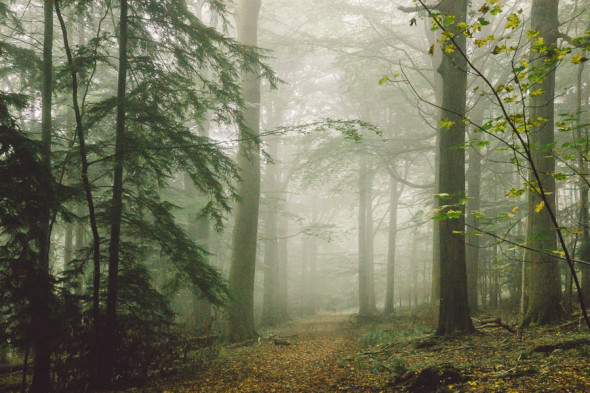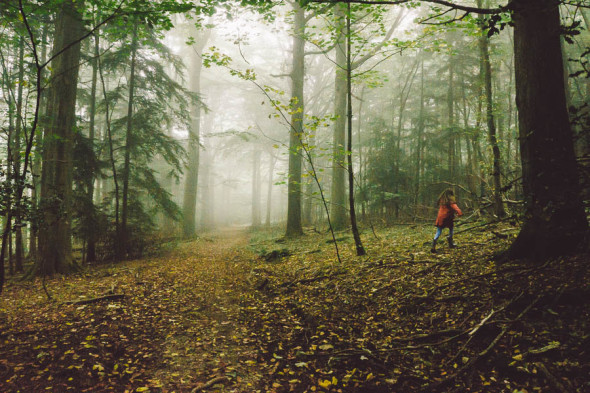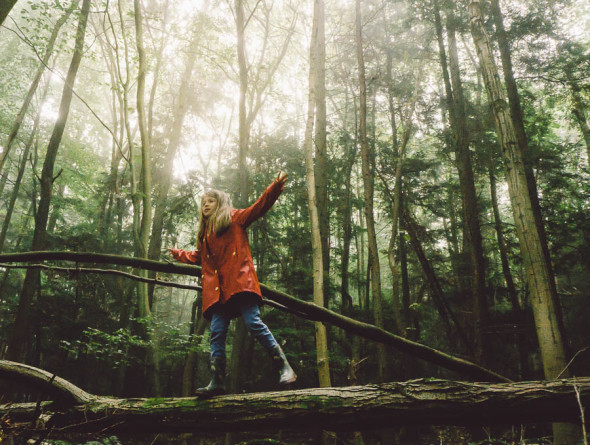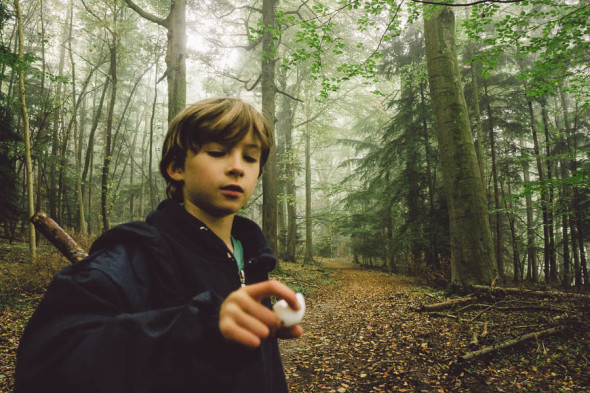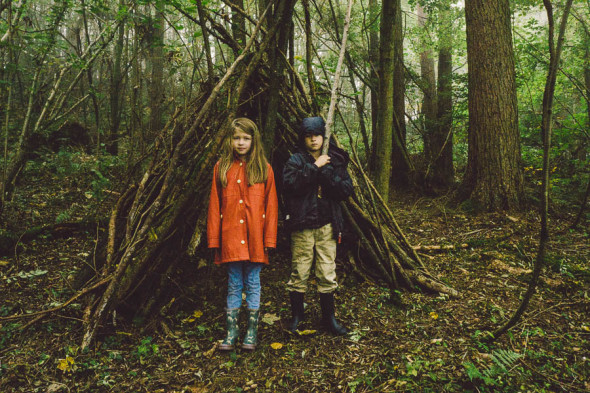 Like John Keats who composed 'To Autumn' after a Sunday walk, we saw that it was a "season of mists and mellow fruitfulness."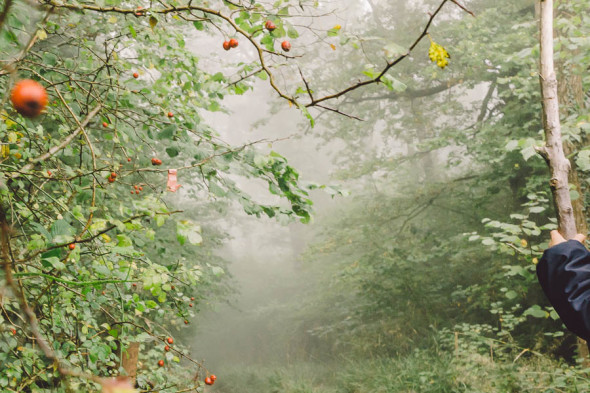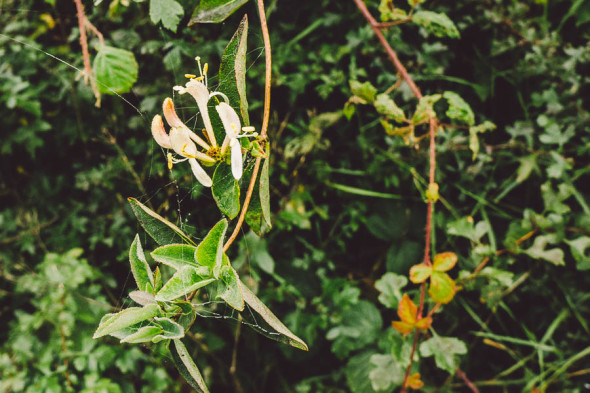 A moody pose to match the woods and then a final run before we headed home.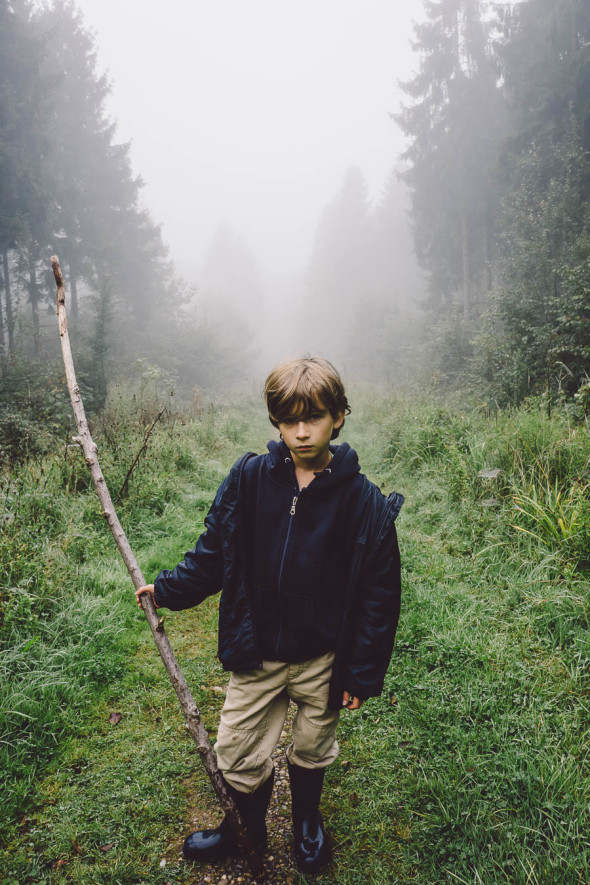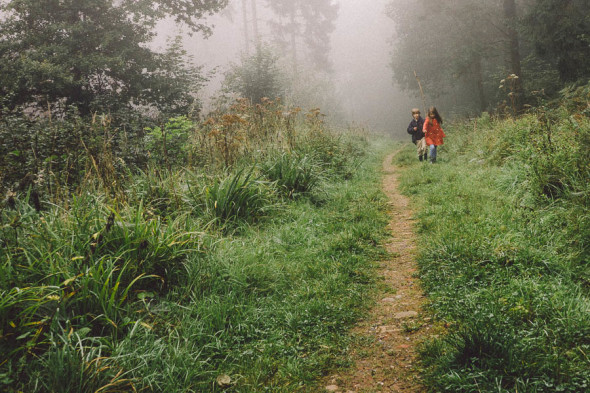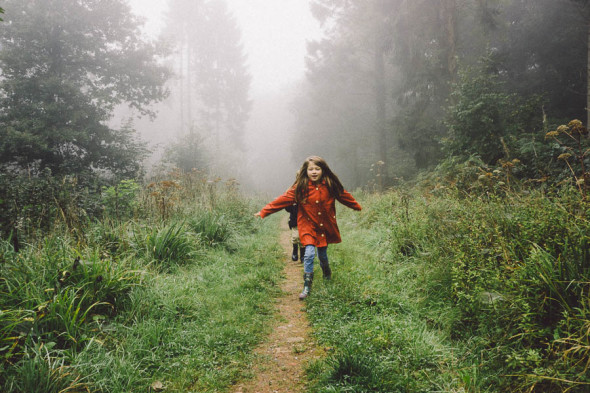 What is it about autumnal mornings that beckons us so?
This is part of an ongoing series with photos of "Just a walk..." including on the beach, in the woods and with the wind.