There was rolling thunder and a flooded patio outside my door as I tried to get ready to meet some lovely bloggers at RHS Garden Wisley in Surrey on Monday. My first meet up ever with other bloggers and I couldn't even get out of the door! Then a dash with wellies, brollies and picnic bag to the car – through mud, puddles and torrential rain. The skies soon cleared as we headed towards our destination. The sun returned. But we came to a standstill. The motorway was like a parking lot. When we finally arrived we were over two hours late!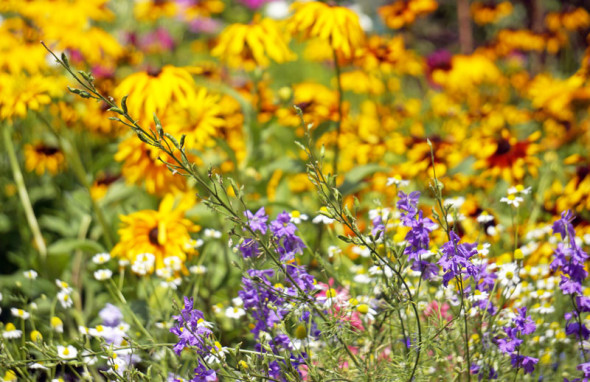 At the entrance to RHS Garden Wisley my children were given pamphlets and pencils and told to look for a dragon whose fire had been stolen by trolls. "Surely not a real dragon?" my son asked. But instead of searching for clues in the Great Garden Quest, I asked them to follow the map to the fruit gardens after calling the others to find out their location. And off we went down paths surrounded by flowers!
There are 60 acres of gardens to explore at the Wisley estate which has been run and cultivated by the Royal Horticultural Society since 1903. They also have special events on for families and children to enjoy on a day out.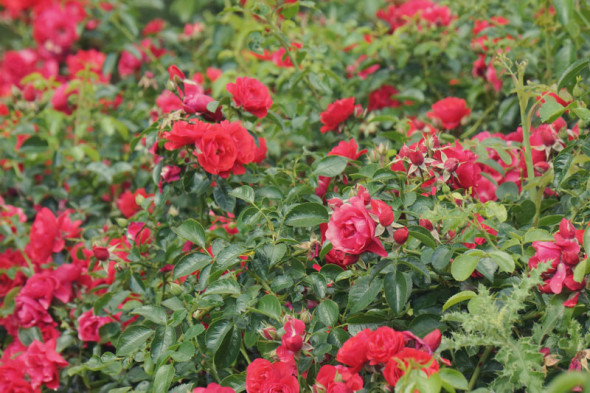 We arrived just in time for a picnic lunch with Charly from PodcastDove and her daughter Pod, Annie Spratt and her two children Kitty and Ozzy, and Victoria from Southborne Gardens. Meanwhile Luce, Theo and I were all still wearing our wellies!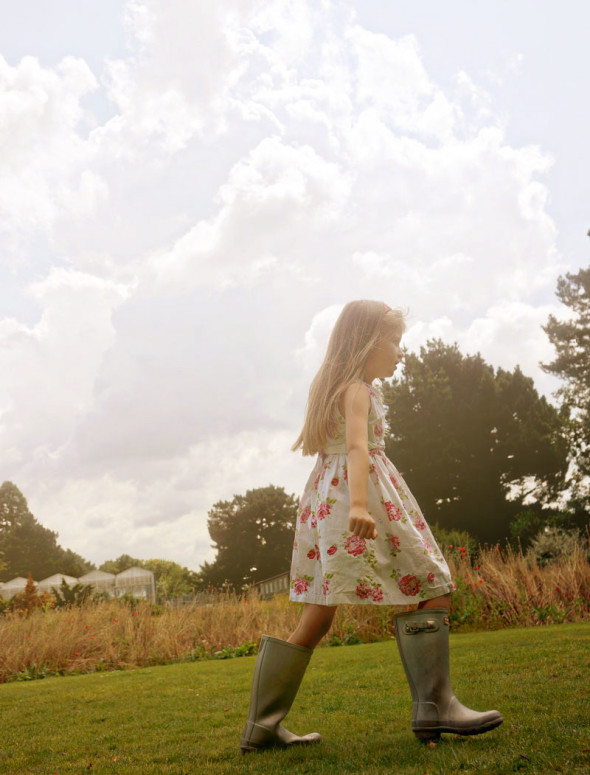 But I had cupcakes for the kids! Pod waited for hers while Ozzy and Theo devoured theirs.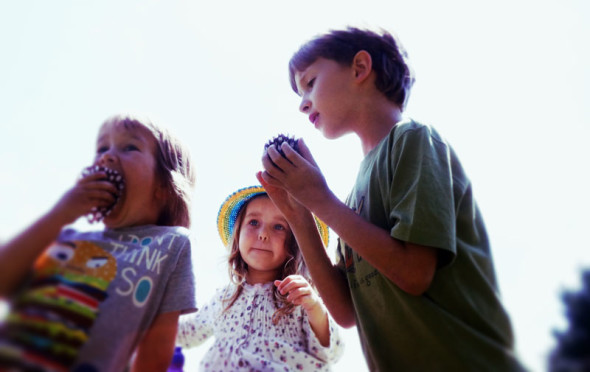 I explained to Luce and Theo that they would soon see that there are other mums like me who wander everywhere taking non-stop photos.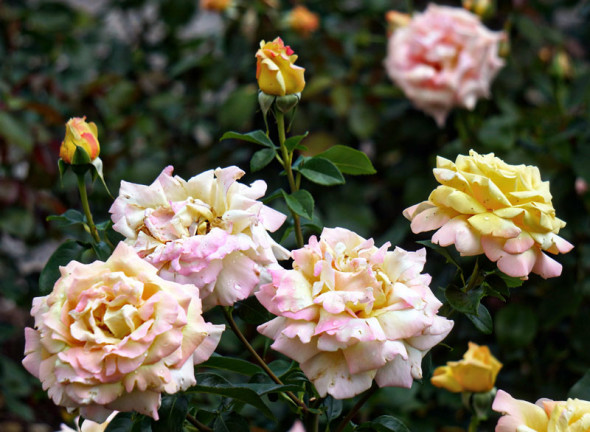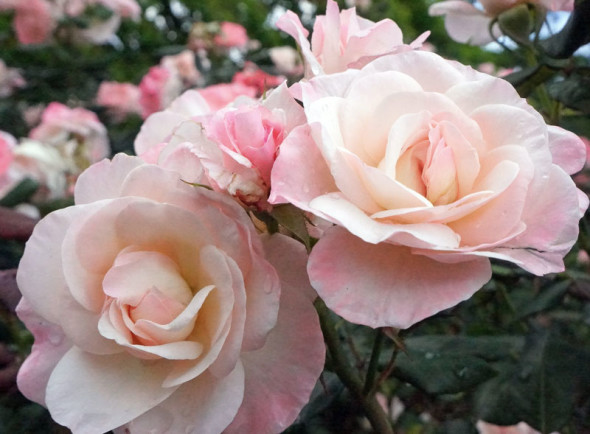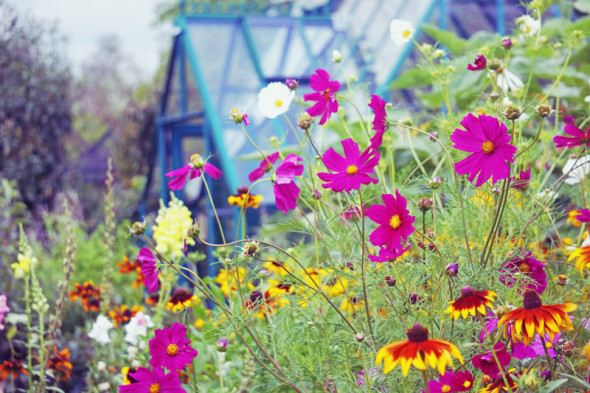 While we snapped and captured the flowers, the kids were off. Dashing here and there. Playing tag. Instant friends. Strangely none of them were surprised to see me lying on the ground to take photos of roses like this one here. Perhaps they were used to watching their mothers in peculiar positions taking photos?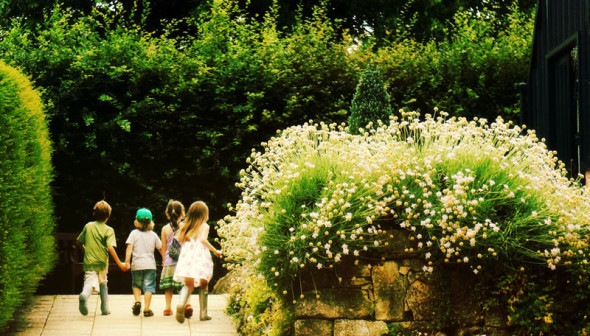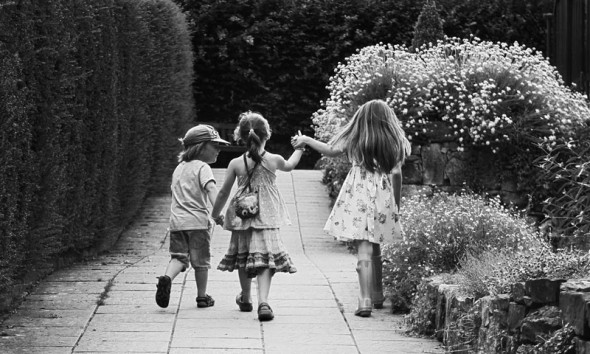 Some trees managed to captivate Theo for a short break from playing…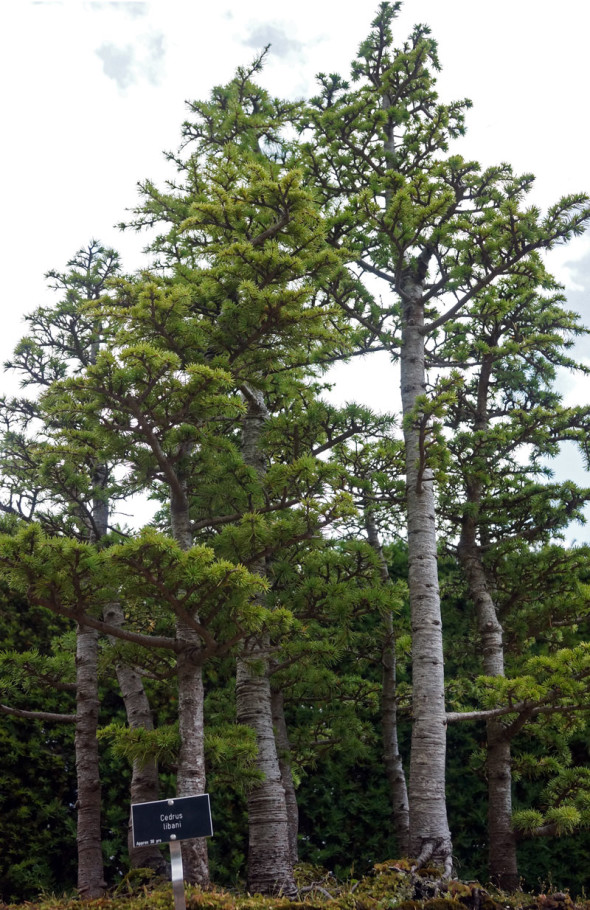 That is… bonsai trees. Although he was disappointed that there wasn't a miniature version of a Giant Redwood like the one we'd recently discovered.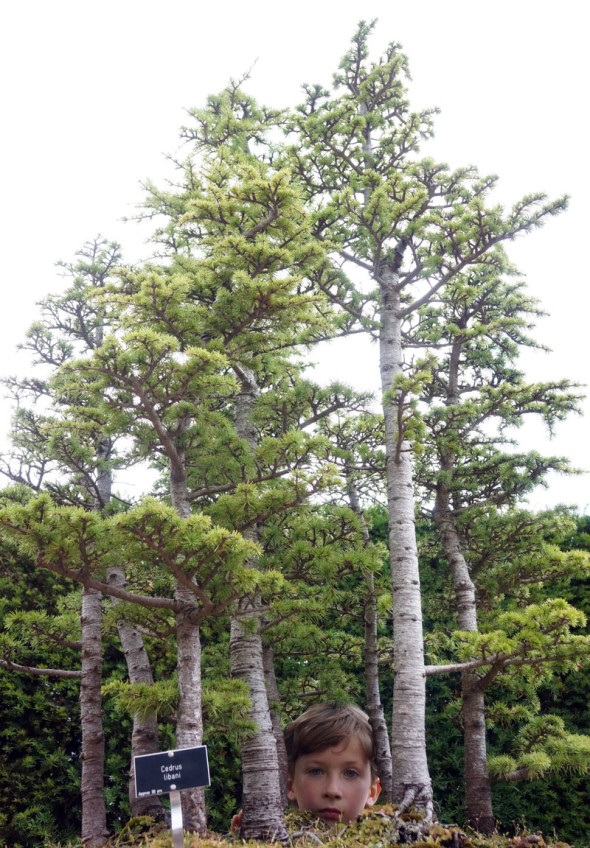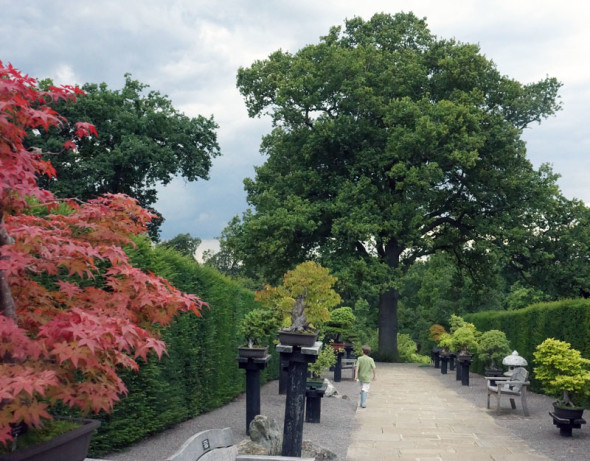 In the Landscaped Alpine House the kids took turns stroking some of the alpine plants displayed in a near natural setting.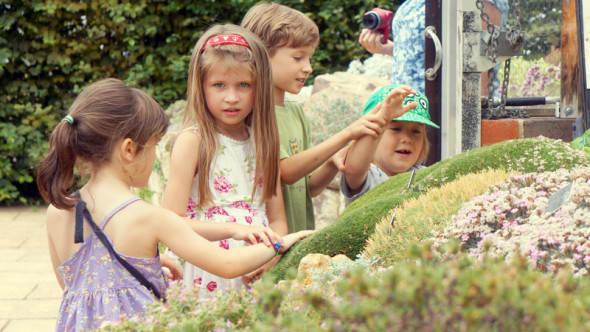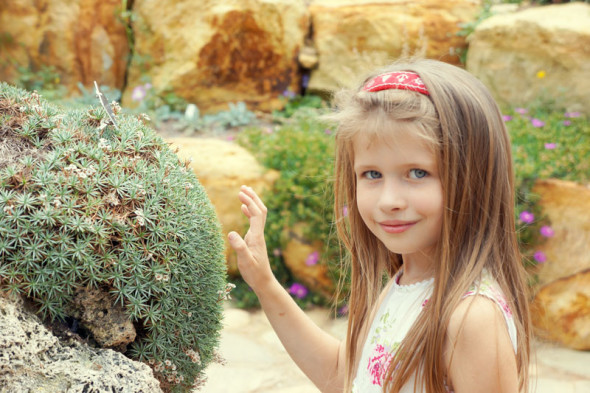 Then Luce dragged me away to see a waterfall in the garden.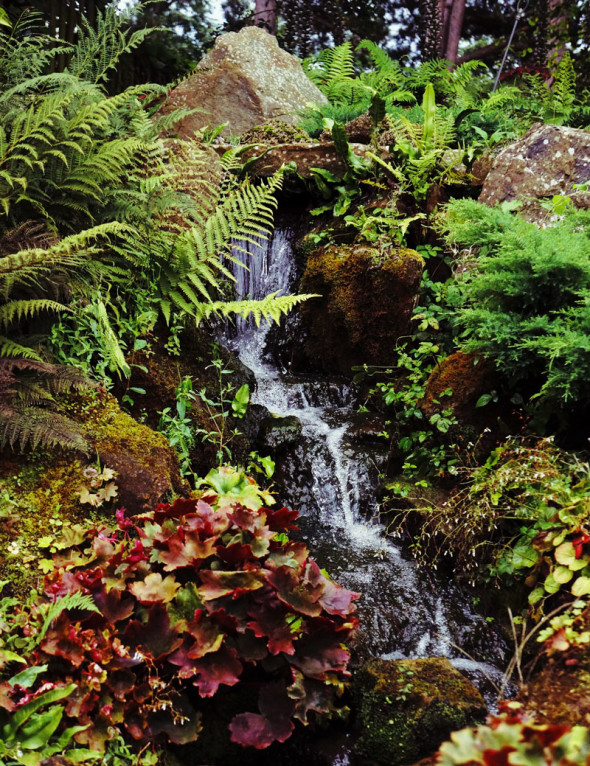 Oops – we'd lost the others! Theo, keen to catch up with Ozzy again, insisted we'd find them at the large Glasshouse at the bottom of the hill. The skies were beginning to darken again so he urged me to stop taking photos and quickly head down there.
Inside they found their new friends…and another waterfall! Suddenly they ran off and next thing I knew they were peering at me from a balcony behind it. And making faces. And calling out.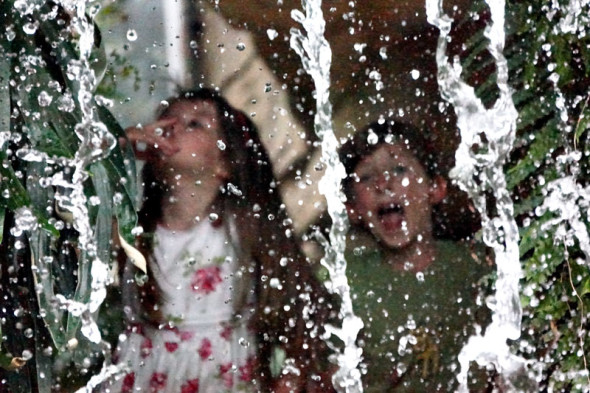 But my two were not pleased with me when we lost Ozzy and Kitty again while I admired exotic flora.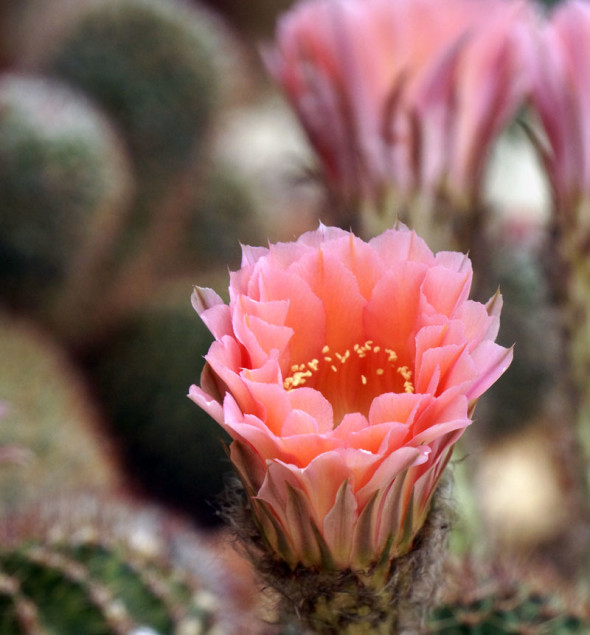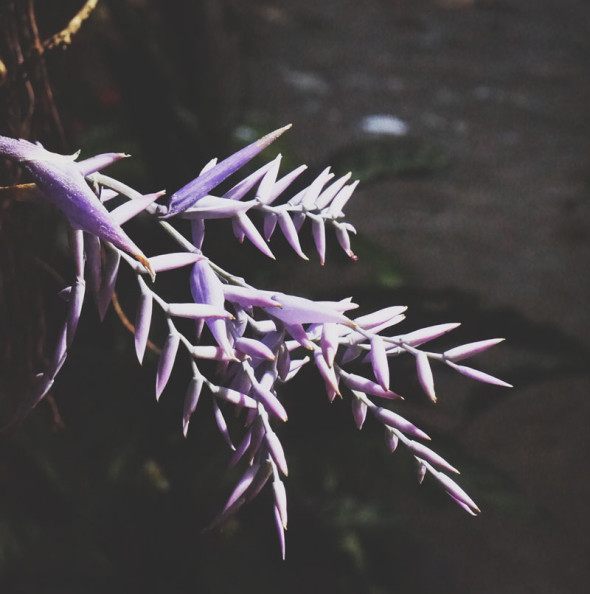 Meanwhile Pod decided it was her turn for an escapade and off she went. A couple of times.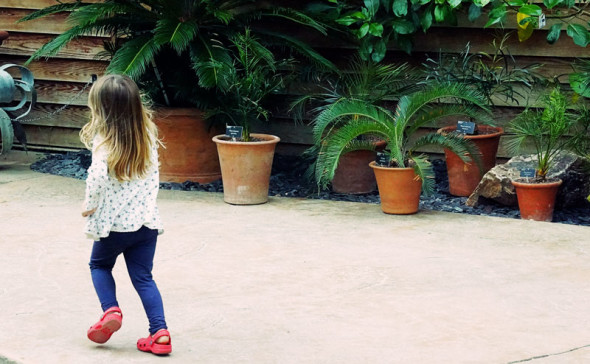 Then some more confusion as Annie sent a text to Charlie and myself that she was by the lillies near the entrance. While we waited Theo was diverted by some insect eating plants on display outside the Glasshouse.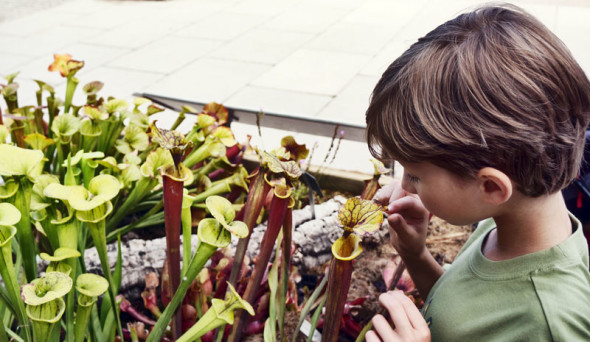 Finally we discovered that the meeting point was back at the entrance of RHS Garden Wisley. But, using an American expression, it was an awesome day. I met some of my favourite bloggers (whisper – who really were fab!) and Luce and Theo just wanted to know if there was another botanical garden where they could play with their new friends while us nutty Mums ran around with our cameras. Well, we met up here again as you can read here.