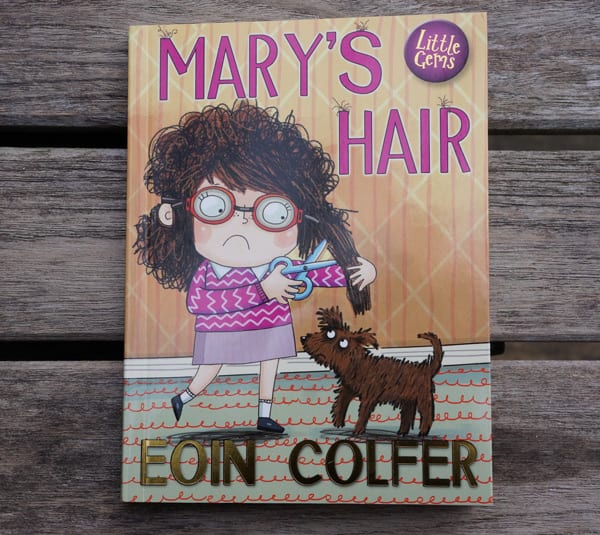 There's something about Mary's Hair…that makes kids laugh. And, when I say laugh, I mean rolling with laughter and tears in their eyes. I was actually quite taken aback by the raucous reaction to this comic children's novel by Eoin Colfer. Simply because I had never seen my children giggle so much throughout a story before.
Even days later they were recounting episodes from Mary's Hair to me or each other….and laughing as they repeated the scenarios.
"It would be no surprise if I woke up one spring morning to find a family of swallows nesting in my bushy hair."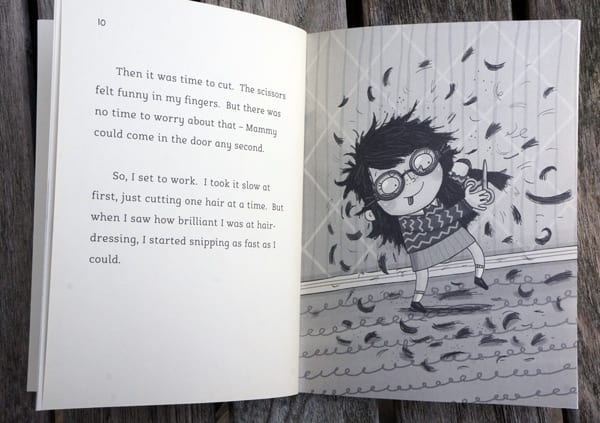 Mary hates her uncontrollable hair. So she takes matters into her own hands and cuts it. Covered in gel and goop, she's so pleased with the results that she thinks she should open a hair salon. The fringe (bangs) are a bit wonky but she reckons if she walks around a bit lop sided no one will notice. A group of friends are speechless when they see her, but then they allow her to play with Rollerblade Barbie.
"…my curls looked like a million horns."
Soon disaster looms when the gel hardens and her hair stands on end. She promises her mother – Mam – never to cut it again. Does she learn her lesson? No. Now she wants to dye it blonde. Mary then needs to find a volunteer to test the dye on first. The girls run away at the suggestion. Perhaps the unpopular boy with a constantly running nose, Noely Rochford, who lives nearby? Or, perhaps his dog?
"He looked like two dogs stuck together."
I was prepared to give a speech along the lines of "Don't try this at home!" but I needn't have worried. Part of the reason my kids thought Mary's Hair was so hilarious is that her hair escapades were over the top. They thought it was preposterous but terribly funny that the dog ended up half white and half brown after her experiment with the dye in the loo (toilet).
This comic kid's book also teaches lessons about friendship. Mary might have been trying to 'fit in' and be popular with the girls, but she discovers a friend in Noely despite her treatment of him.
Mary's Hair is written by Irish children's author Eoin Colfer, famous for his bestselling Artemis Fowl series.
The pen and ink illustrations are by Brit Richard Watson. The numerous drawings are cleverly spread through the novella to the extent that my kids were keen on me reading as fast as I could at times so they could reach the next set of illustrations depicting Mary's latest fiasco.
Children's activity in Mary's Hair – add comic hair!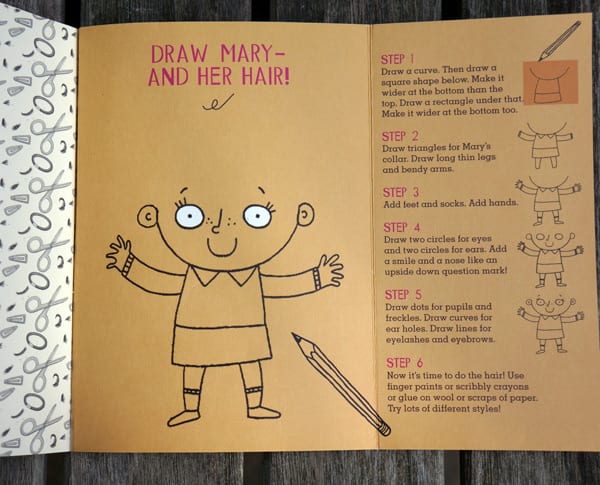 The front and back covers have flaps that open with a 'spot the difference drawings' in the former and 'draw Mary and her hair' in the latter.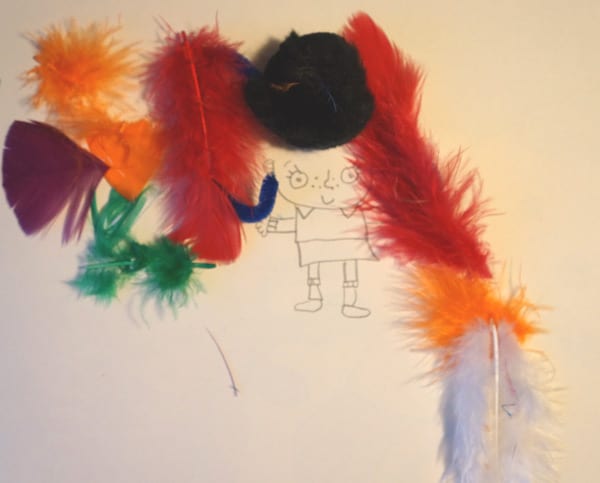 My two followed the step-by-step instructions on how to draw Mary and then glued in their versions of her hair.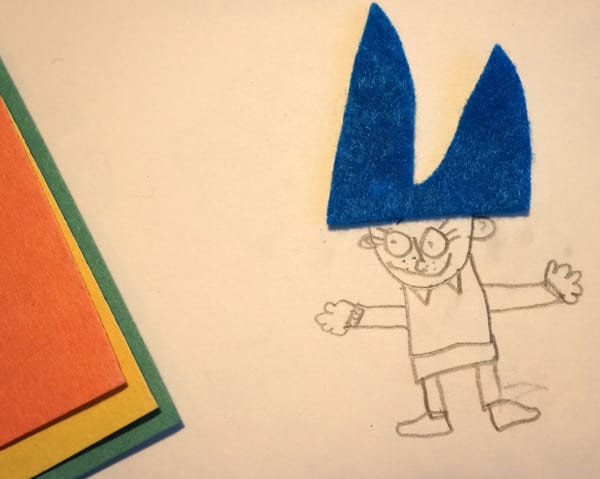 And, just in case you're wondering, the first drawing and hair extensions were created by my daughter. She wanted Mary to have long hair. My son decided that Mary needed spiky blue hair.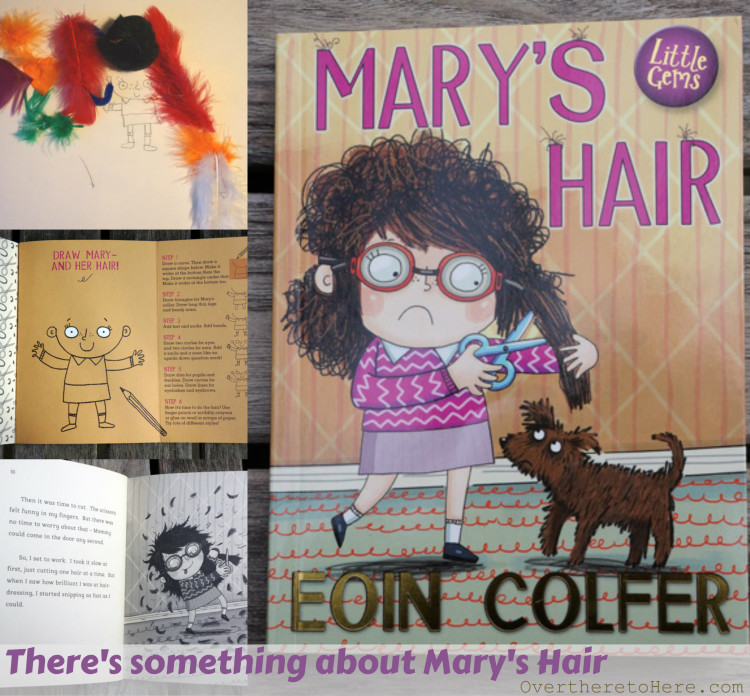 Mary's Hair is available on US Amazon and UK Amazon.
Mary's Hair would also be a perfect book for any struggling or reluctant reader. It's full of one funny scene after another which would make any young reader unwilling to put the book down. The book is for 5 to 8s with a reading age level of 6.
I've written before about The Castle in the Field by Michael Morpurgo and The Snake Who Came to Stay by Julia Donaldson which are also part of the Little Gems series by Barrington Stoke. Barrington Stoke specializes in books for reluctant, struggling and dyslexic readers. As you can see, internationally respected top children's authors write books especially for this independent publisher aimed at this target young audience.
Just one last warning about Mary's Hair – don't read this comic children's novel at bedtime! My children insisted I finish reading the book to them in one sitting and, for the next hour, despite lights out, all I could hear was non-stop giggling from their room.
Disclosure: I received a copy of Mary's Hair by Eoin Colfer from Barrington Stoke for an honest review – all opinions expressed are my own.