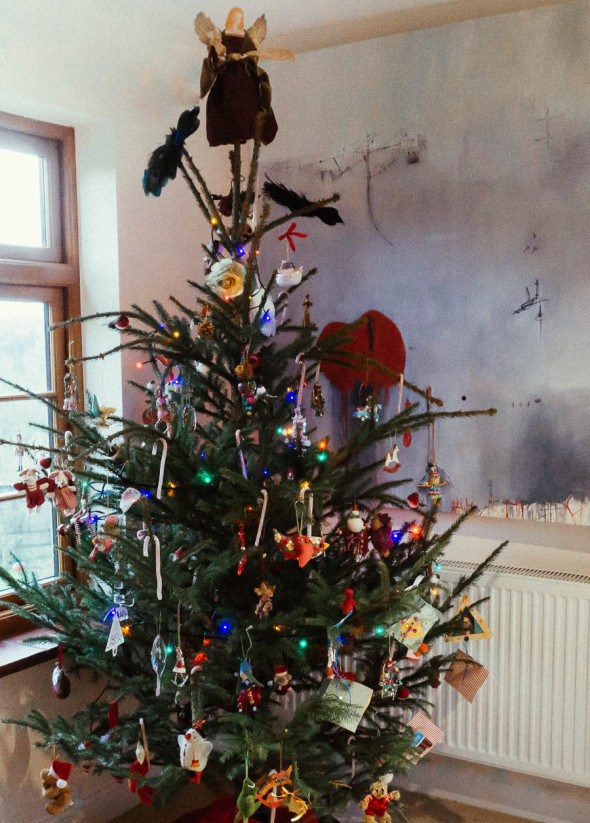 Presents have been opened but the festive holiday spirit will still be with us thanks to our Christmas tree. Even though it's now bare underneath, every time I look at it I think of the sheer delight on my children's faces when they finally could open their gifts on Christmas morning. We chose our tree in October growing on a farm and collected it early December. Since Luce and Theo's first Christmas we have hung the same decorations every year on our Christmas tree. Each tells a little story. Many were collected by my mother over the years and then handed to me when I had a family to share them with. Beautiful Wedgewood ornaments were given to us by my husband's parents to mark Luce and Theo's first Christmas. And every year we add a few new ones that I've bought or made by our children. I wonder why they now also want to scatter candy canes across its branches?
As usual I double check when I should take our Christmas tree down. The custom in Britain is to keep Christmas decorations until the Twelfth Night (5th January). Some believe it's bad luck to keep them past this date due to the long-ago superstition that tree-spirits needed to be released outside after their midwinter haven indoors. It's also the eve of the Epiphany. Christmas festivities are considered over when the Epiphany is celebrated on January 6th, although the crèche and nativity scene are kept on display until Candlemas (February 2nd) by many Christians.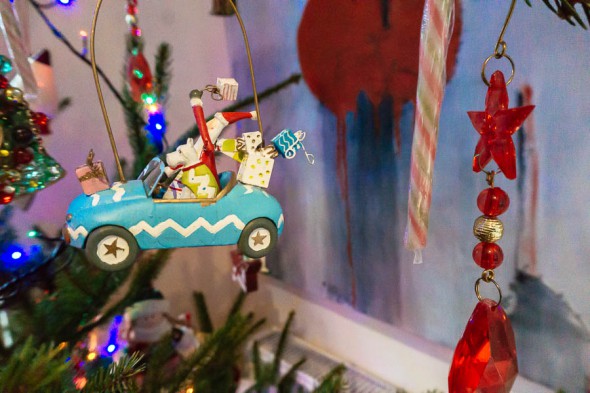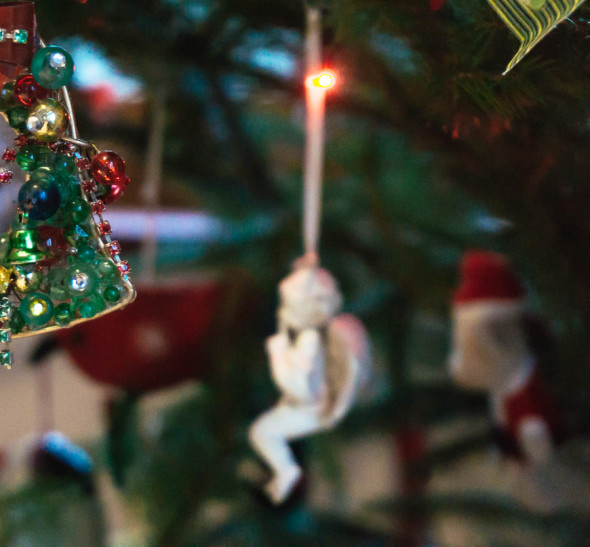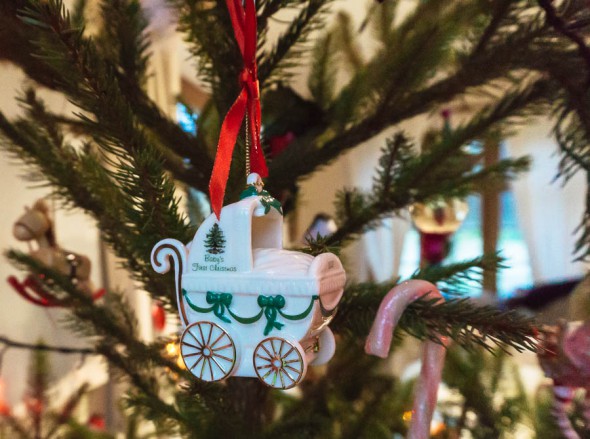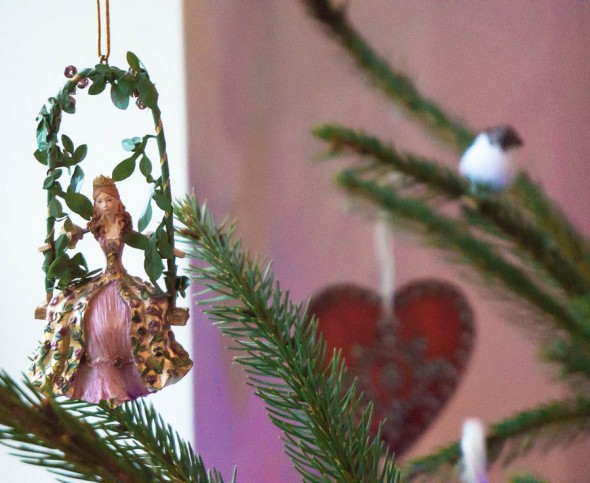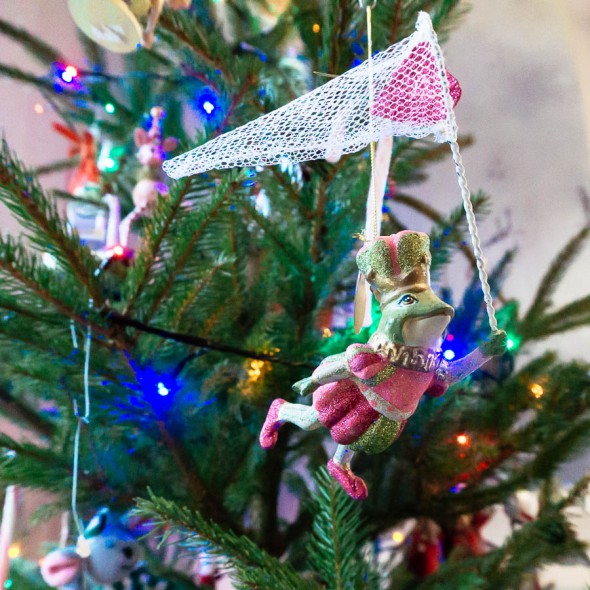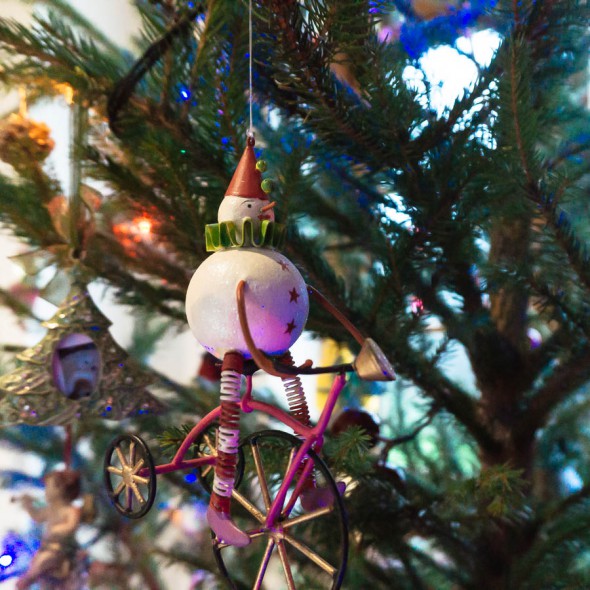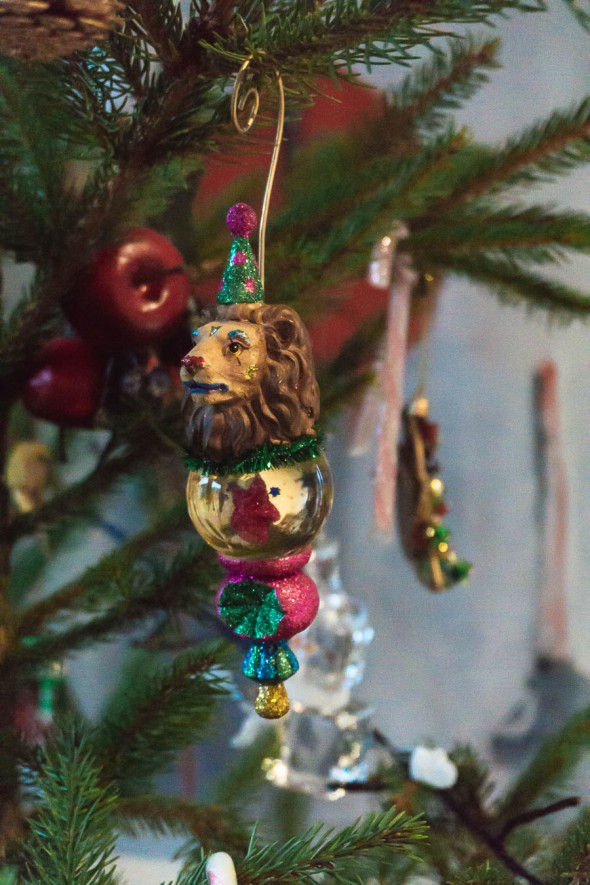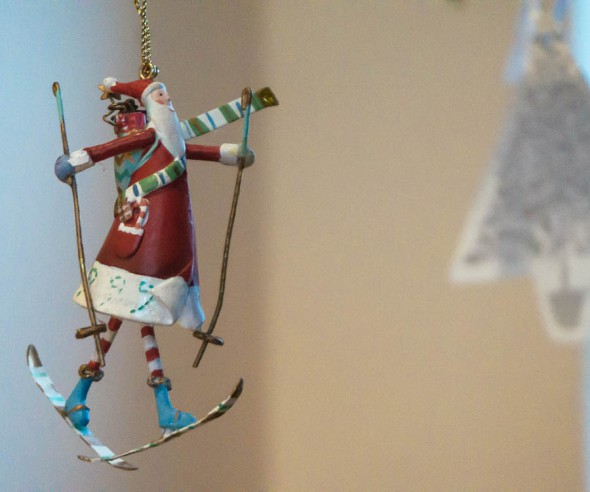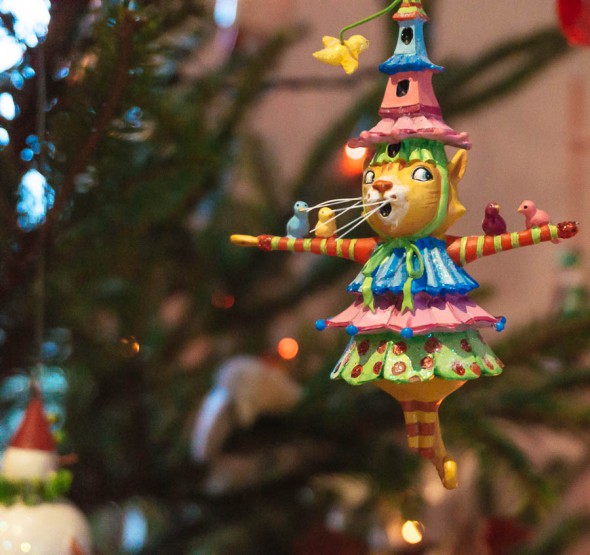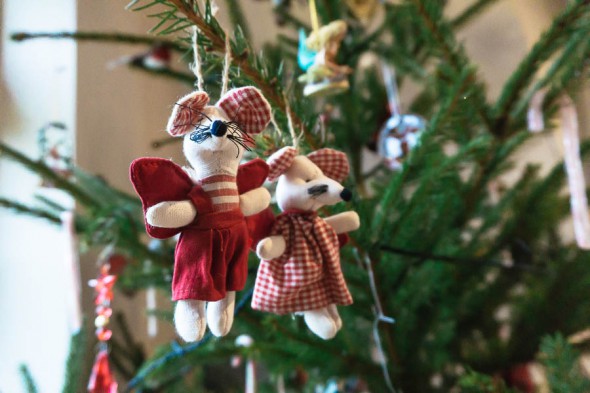 little tree by e e cummings

little tree

little silent Christmas tree

you are so little

you are more like a flower

 

who found you in the green forest

and were you very sorry to come away?

see i will comfort you

because you smell so sweetly

 

i will kiss your cool bark

and hug you safe and tight

just as your mother would,

only don't be afraid

 

look the spangles

that sleep all the year in a dark box

dreaming of being taken out and allowed to shine,

the balls the chains red and gold the fluffy threads,

 

put up your little arms

and i'll give them all to you to hold

every finger shall have its ring

and there won't be a single place dark or unhappy

 

then when you're quite dressed

you'll stand in the window for everyone to see

and how they'll stare!

oh but you'll be very proud

 

and my little sister and i will take hands

and looking up at our beautiful tree

we'll dance and sing

"Noel Noel"

(Originally published in The Dial, Vol. LXVIII, No. 1, January 1920)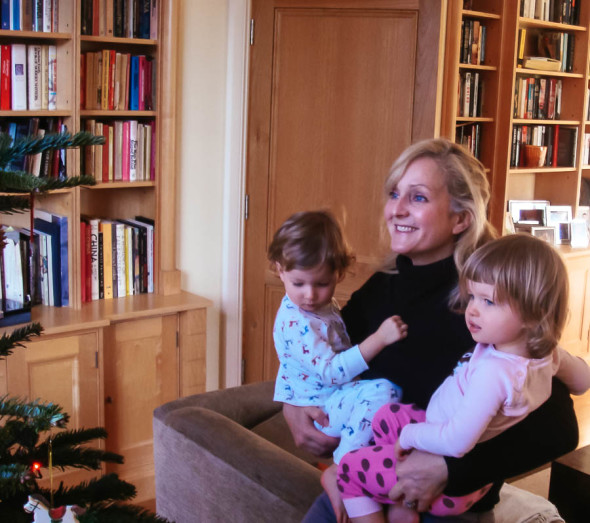 I have to admit that we often take our Christmas tree down earlier. When the needles start shedding drastically and branches start drooping and dropping our ornaments where presents once laid, then for us it's time to wrap everything up and check the local Christmas tree recycling collections dates. But next December I know how we'll decorate it as ever since Luce and Theo were born we have our own family Christmas tree traditions.