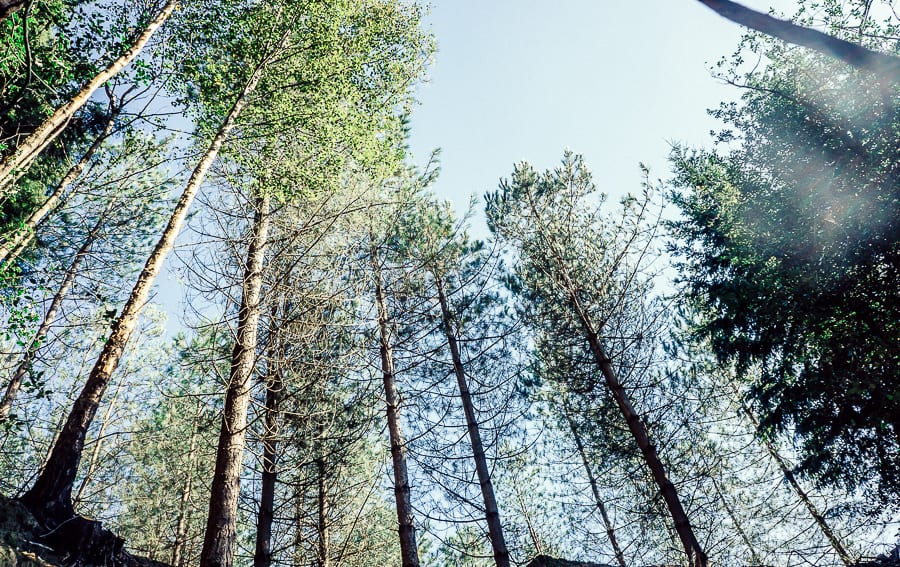 So often when we go on a walk in the woods and my kids climb the boughs of trees near the ground, they look up at the tree tops longingly. I finally took them on a treetop adventure so they could make this dream real.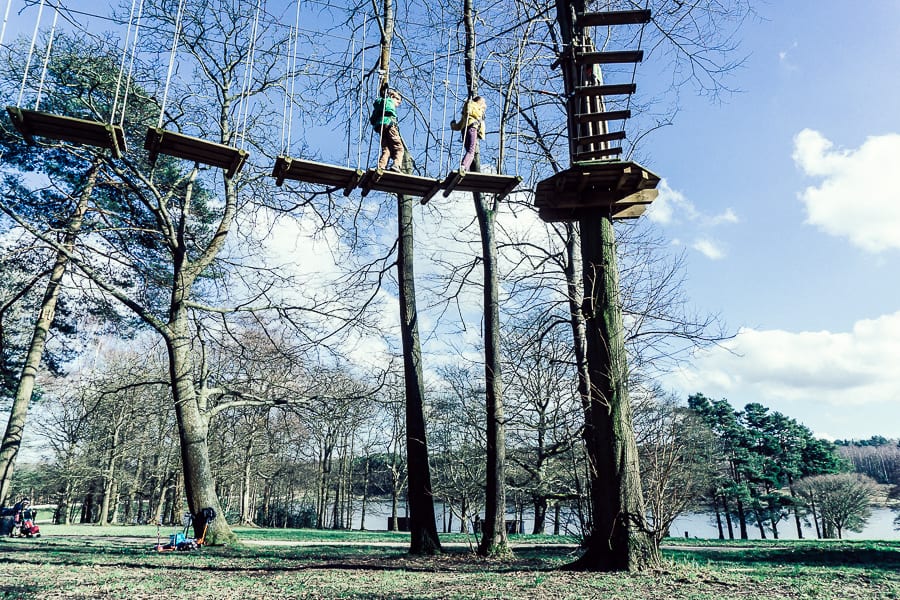 More and more forests, adventure parks and even city centres are now providing treetop obstacle courses for children. After seeing families enjoying this outdoors fun in France, Rebecca and Tristam Mayhew set up the British company Go Ape with their first adventure course in a Forestry Commission park.
Overhead the tree-tops meet,
Flowers and grass spring 'neath one's feet;
There was nought above me, and nought below."

Overhead the Tree-Tops Meet by Robert Browning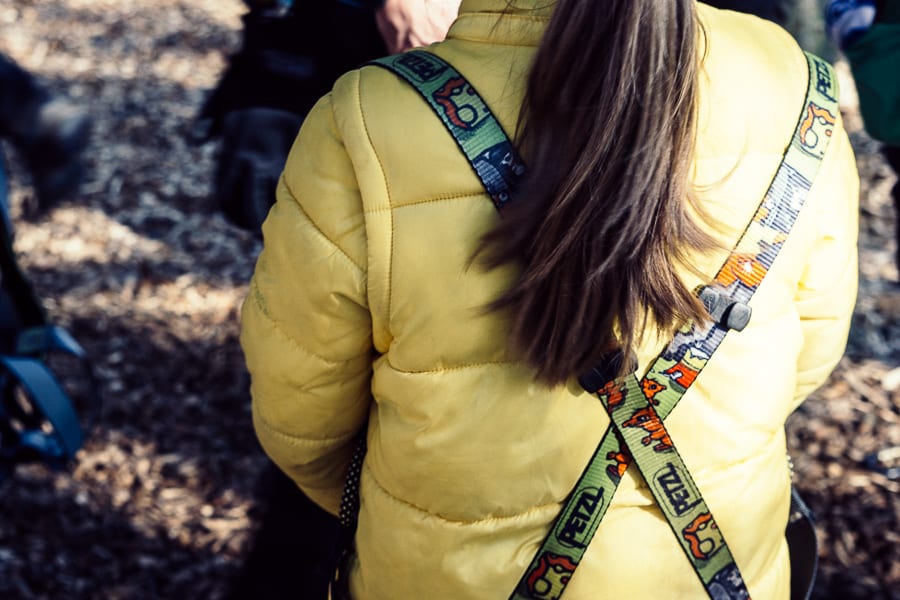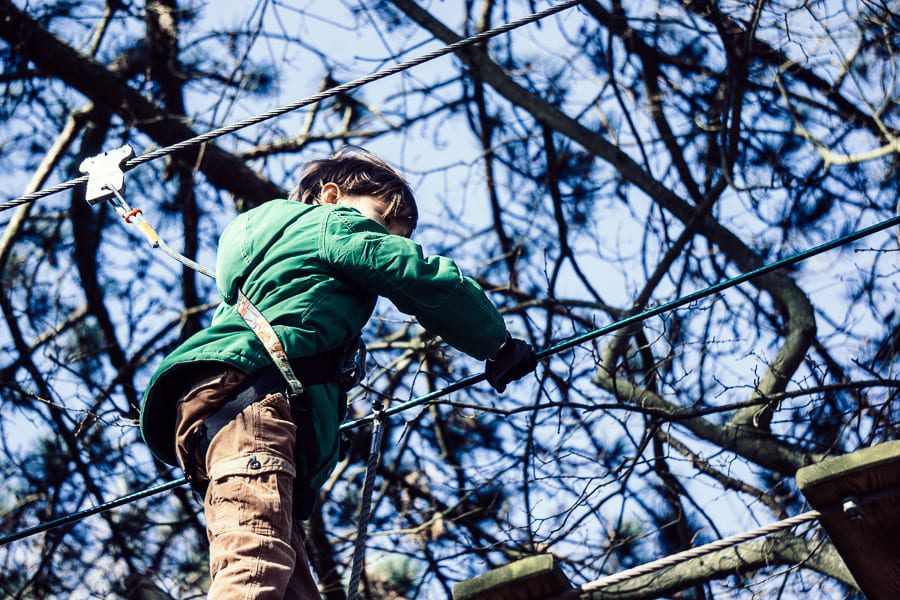 I stayed on the ground as I had booked my twins a treetop course built especially for younger children. First they had a training session. The instructors showed them how they could safely swing up high and cross from tree to tree with harnesses, pulleys and carabiners.
Then off they went to experience the wonder of being set free in a forest canopy. They crossed wobbly bridges, swinging planks and nets as they went from one platform to another. At one point my daughter's bootlace became stuck on a rope net. I watched proudly as my son set her free before the instructor could reach her. High up in the trees Luce and Theo were able to see the park from a different perspective. Their confidence slowly grew during their tree to tree adventure. At first some of the crossings were a bit too daunting but not long after they dared tackle even the scariest and wobbliest bridges.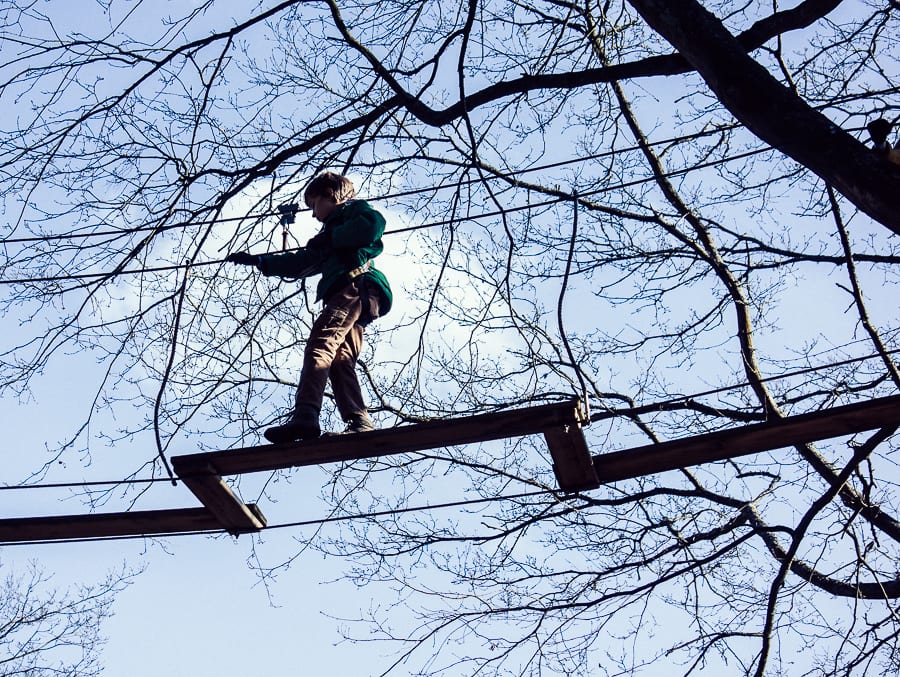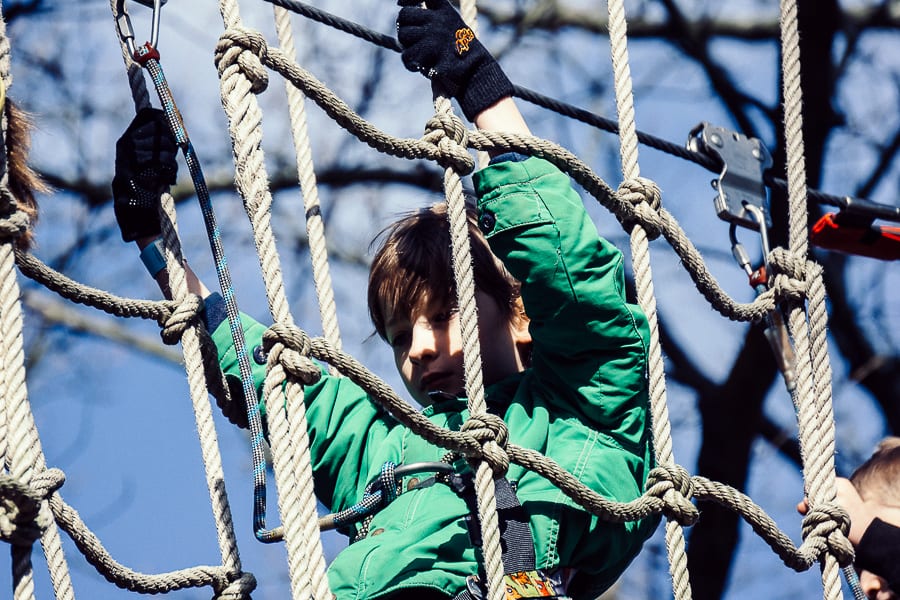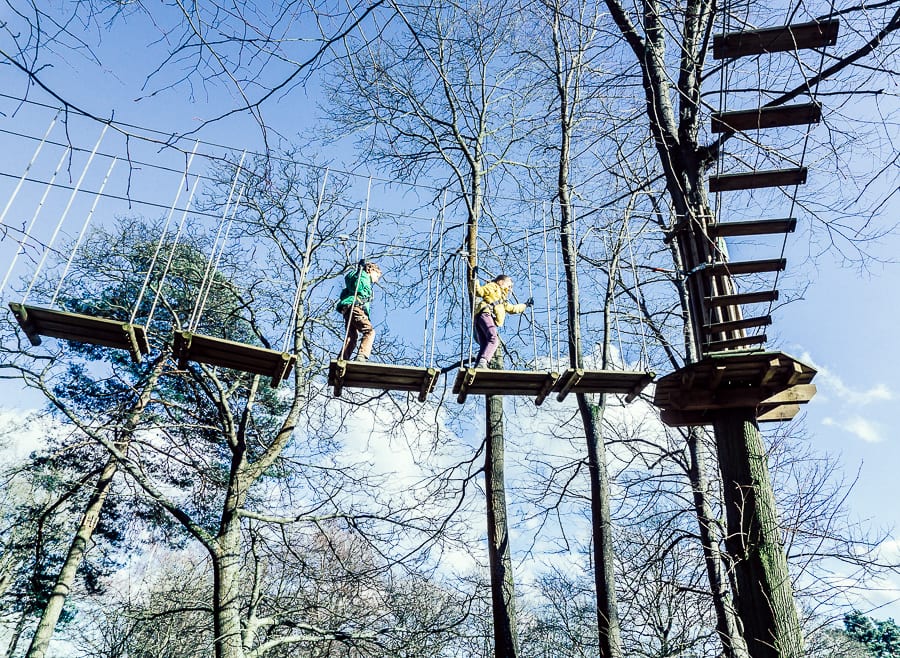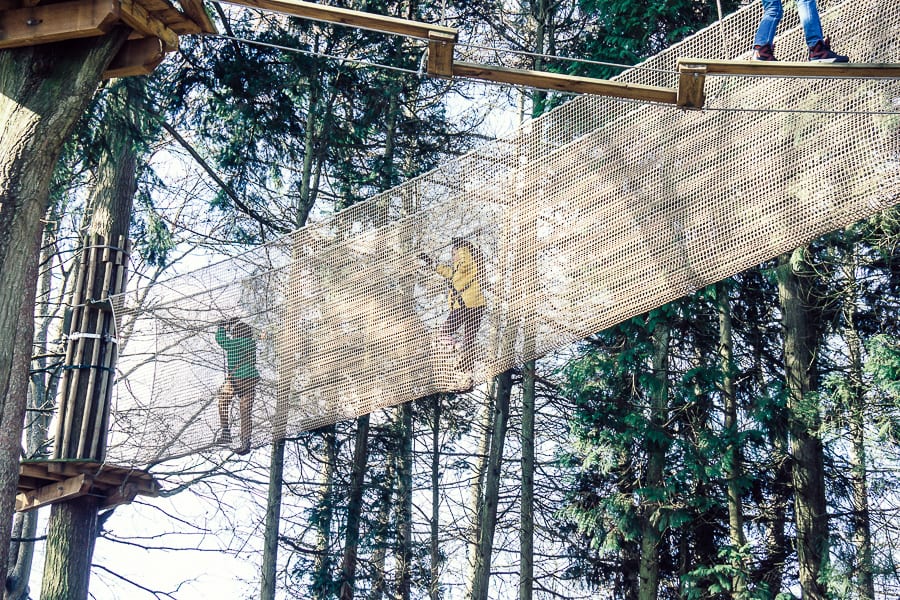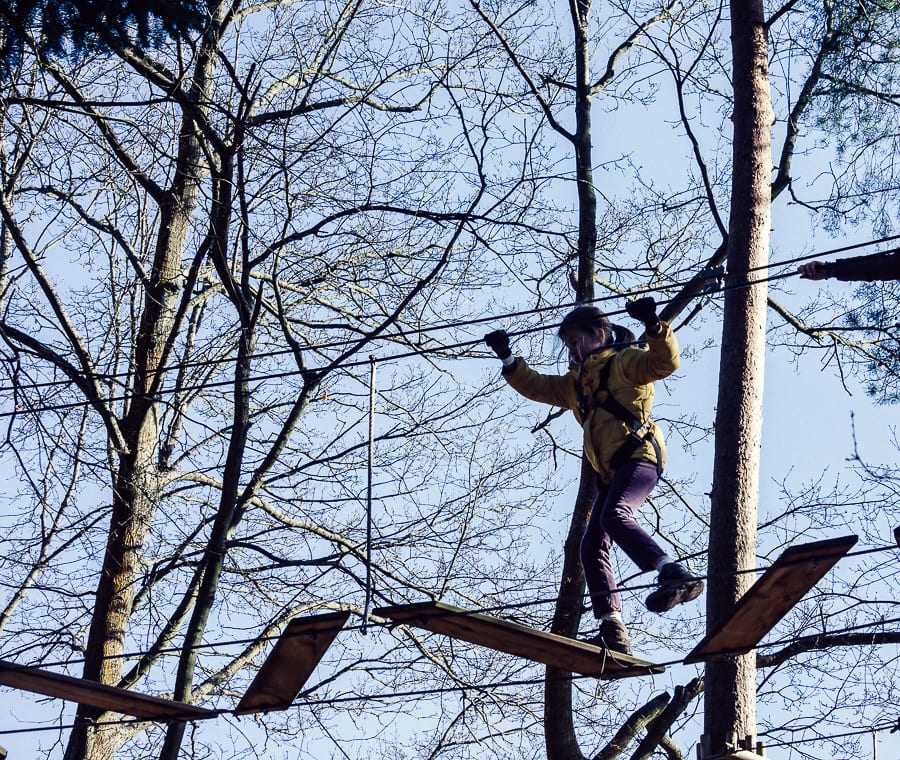 One of their favourite parts was feeling the air rush past them as they flew down the zipwire. Their whoops as they passed me on the zip line ropes sounded pretty similar to the cries of Tarzan and his jungle wild animal pals in cartoons!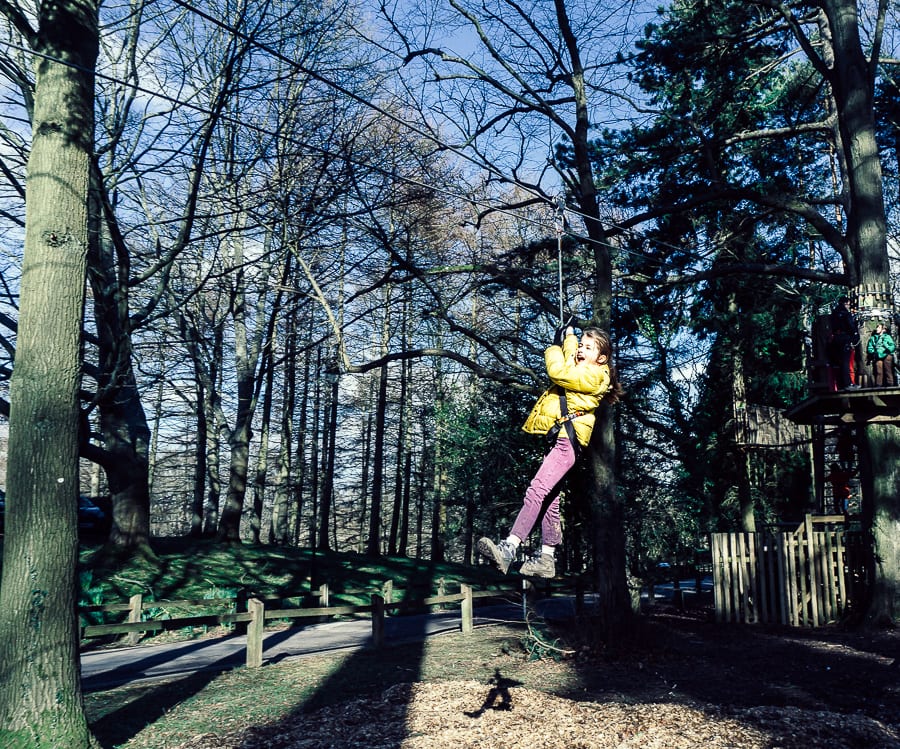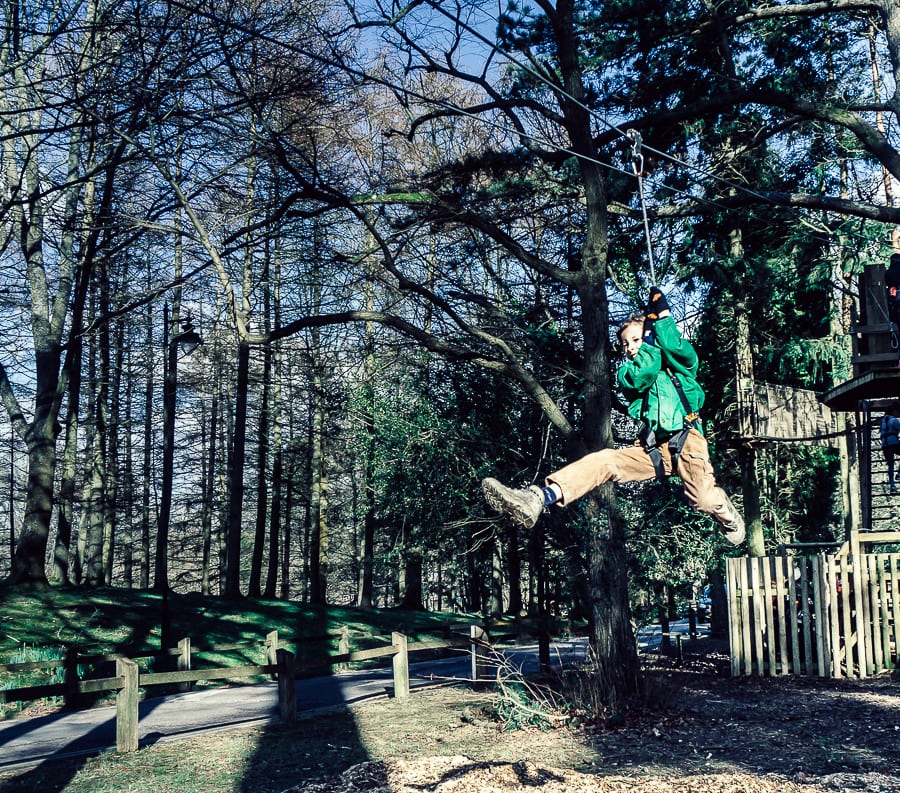 We went to the Go Ape junior course in Crawley, West Sussex. I needed a quiet walk later in the day as it was right in the middle of a busy town park next to a playground. I'm also hesitant about whether I like an expensive fee playing area in a city or town park. I think these parks really should be green areas free for all kids to enjoy and explore. But sometimes companies like this help fund these city parks. Do you agree?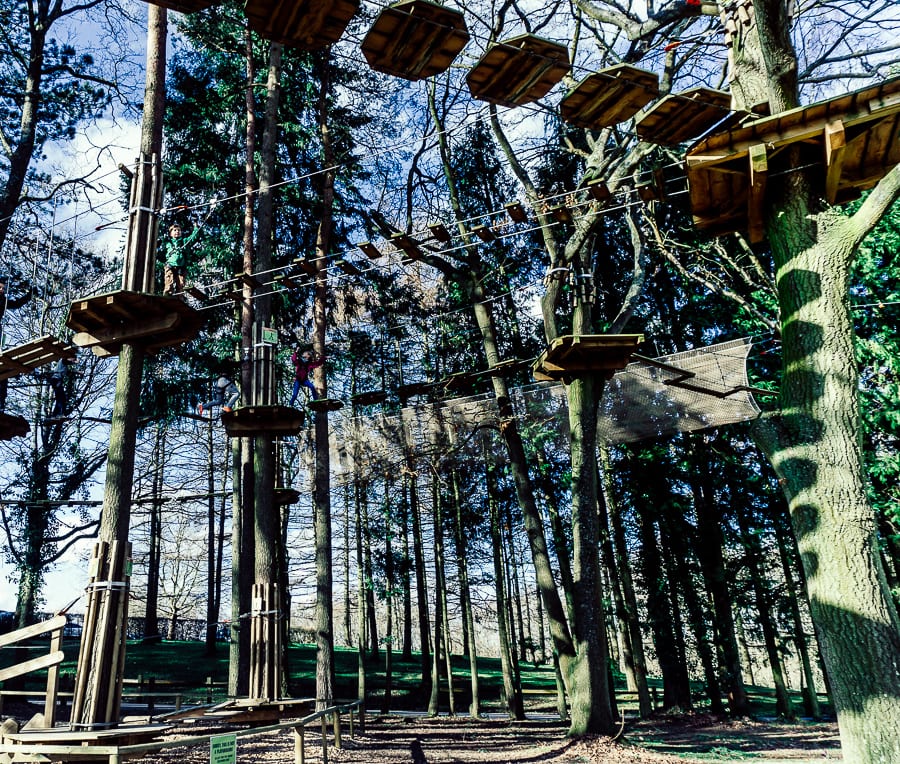 I've promised Luce and Theo to let them put on harnesses again for a different tree climbing experience like this amazing one. Of course they also can just be wild kids and climb trees without ropes in the woods. After all it's good for them to take this risk.
These treetop adventures are not just for kids. Adults can also join in on aerial adventures and obstacle courses. It's apparently now becoming the new trendy corporate day out and team building event!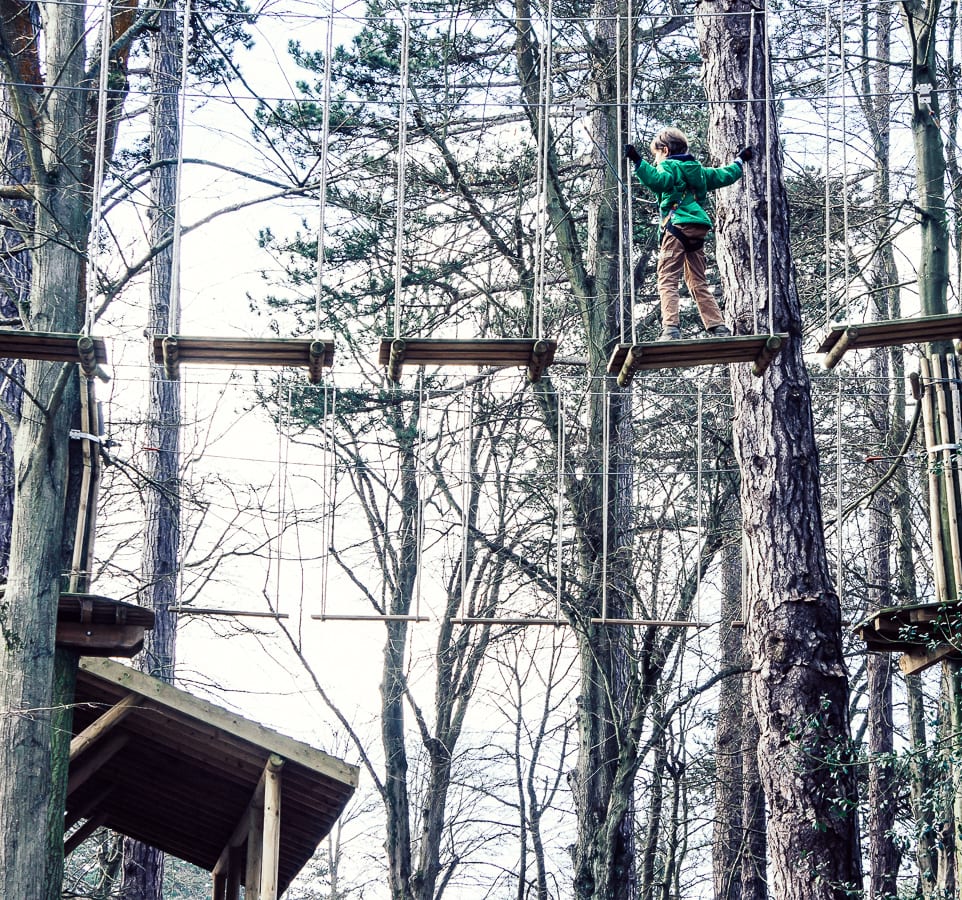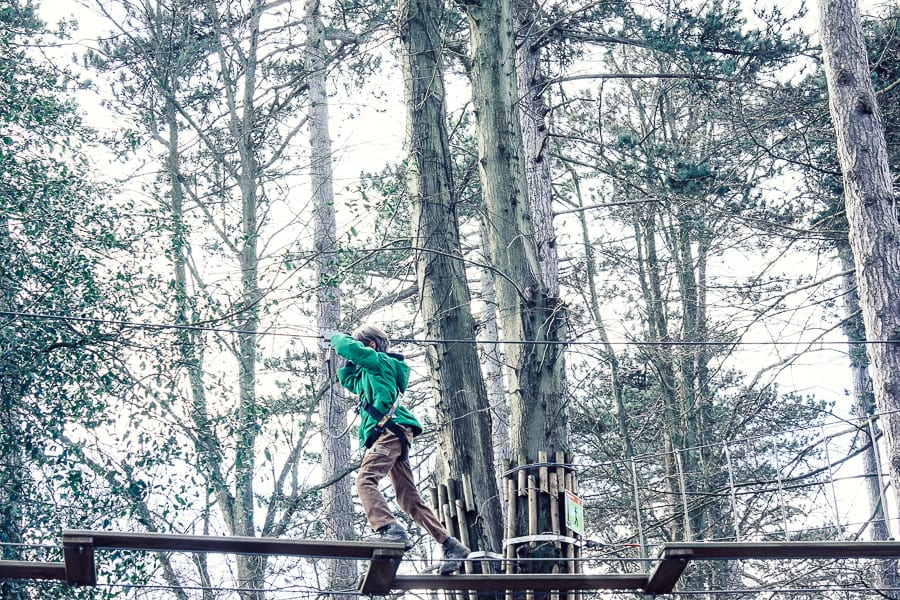 In future I'll only take my kids for an adventure in the treetops out in the woods where they can feel more in tune with nature. And when they're older and taller then I'll be balancing and swaying and whooping alongside them as we move from tree to tree.